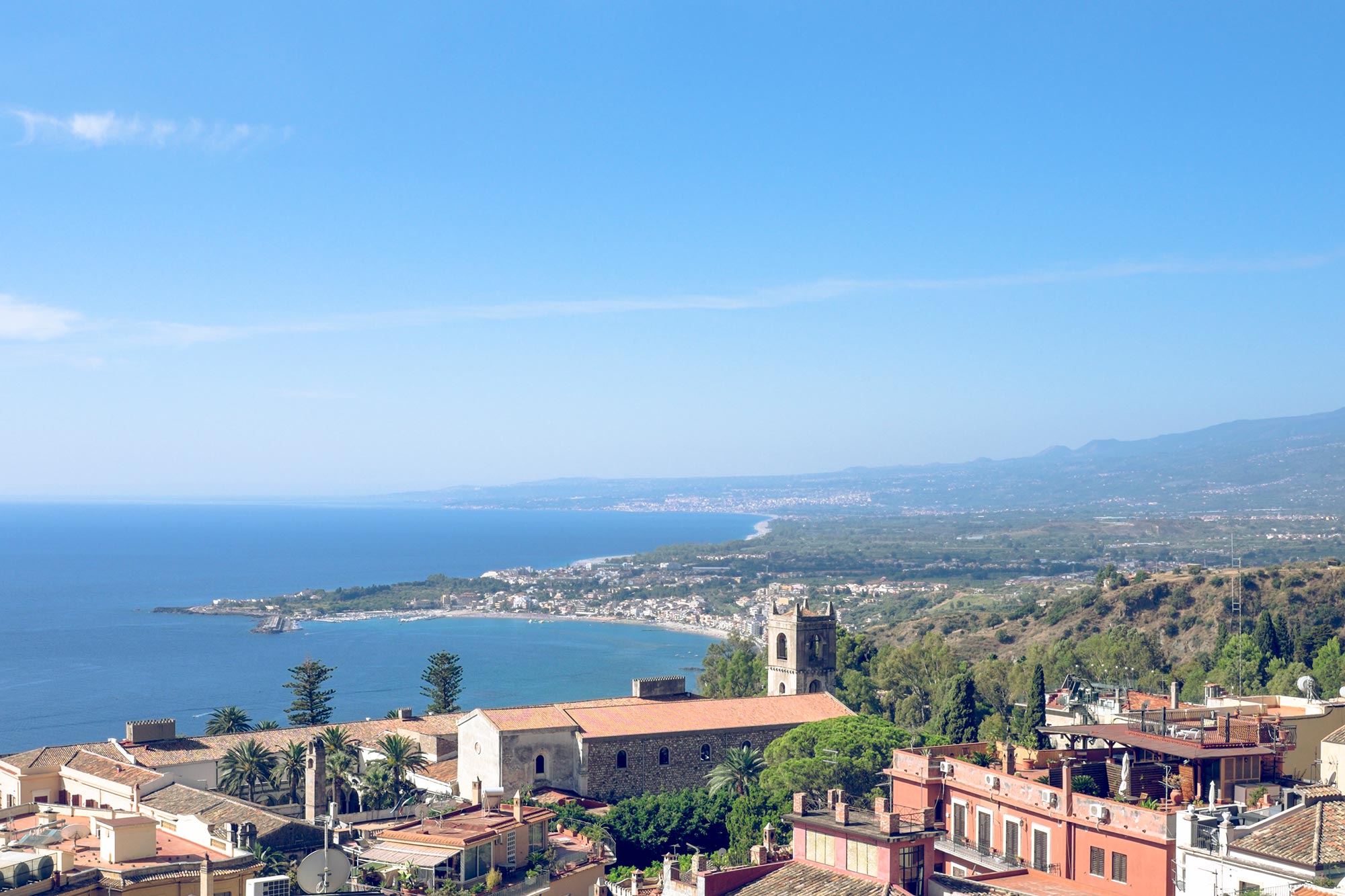 WHERE: Italy, Sicily, Taormina
WHEN: August (recommended May-June-July)
When I took the highway exit towards Taormina I would have never imagined how much I would love my rental car- a FIAT 500 X by the way. The highway runs flat and empty in the inland just few kilometers from the coast. I did not immediately realised that Taormina is up on a hill, but I kind of guessed after we passed the first hairpin bends. I also noticed that the concentration of cars and buses was getting higher and higher. At some point I saw many cars parking in big areas and people waiting for small shuttles. When we got very near the city gates, my beloved car saved me from cold sweating: I discovered there is a feature that holds the car in the same position when you are starting again your car uphill. Since all around me there were masses of families, couples, kids, pets, cars, shuttles and anything else you can imagine moving around, it would have been very risky to sudden depart or to slip back uncontrolled. That is Taormina: a pedestrians-only city surrounded by a circular road and with a cable railway to reach one of the most spectacular beaches in Sicily, isola Bella.
I am not gonna explain you how I parked because I dropped the keys in the hands of Tony, the owner of our b&b, Taormina Holiday Home Short Lets!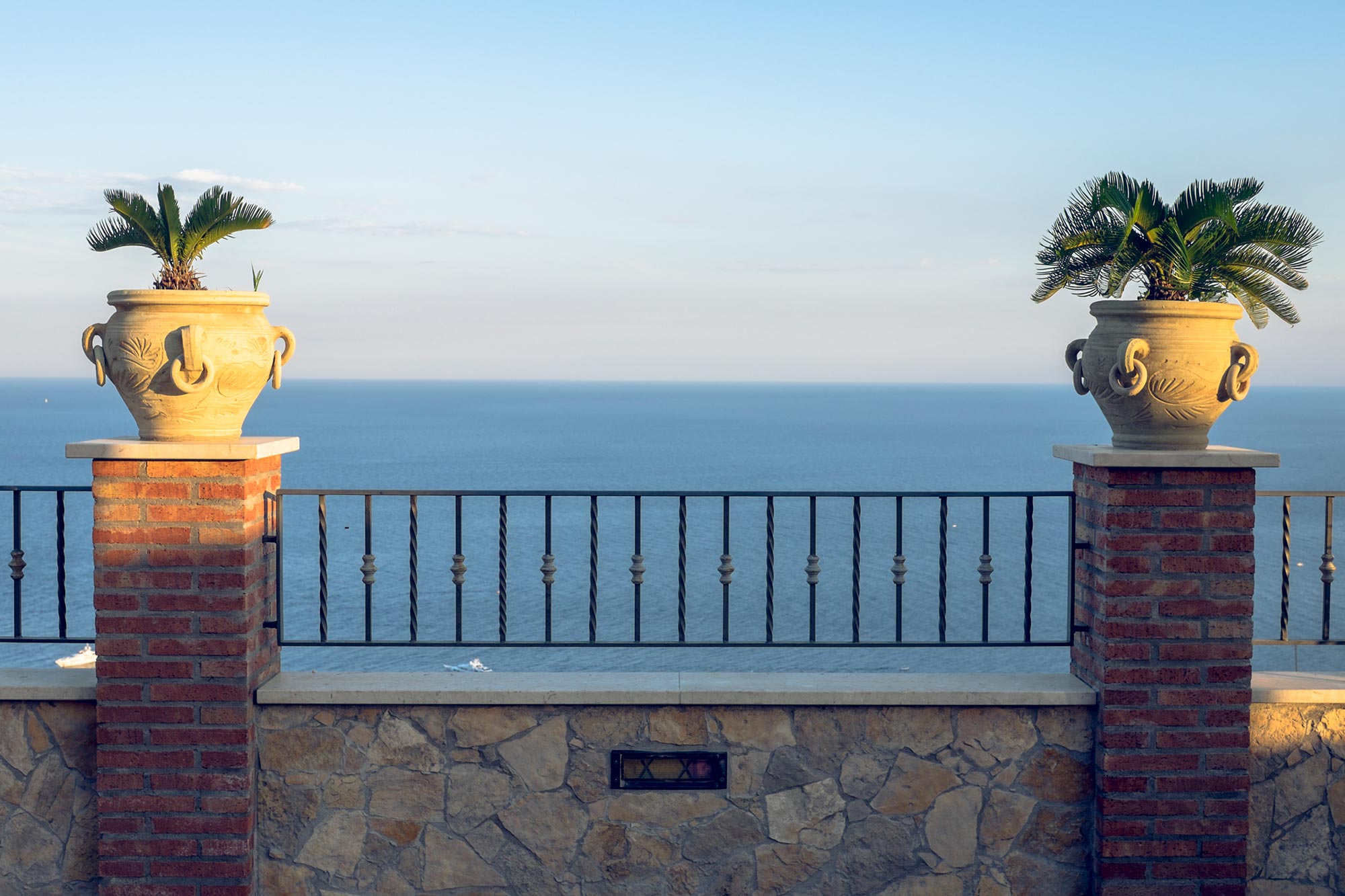 Despite the demanding introduction to the city, when Tony showed me and my friends the b&b I immediately felt at home: an entire corridor filled with theatrical booklets of Greek Tragedies and Comedies. "I have to come back in May" i told myself "when they stage these masterpieces in the old Greek Theater".
When Tony took us upstairs to show us the terrace, it was almost sunset time. We realised why all these people were packed in this small town. The view up there is breathtaking. On one side the Greek theater, in front the bluest sea and on the other side the Etna Volcano that slips into the sea. What a mix of colors, smells, lights all around us. Like in a tennis match, we were turning our head left and right to try to grasp every minute detail.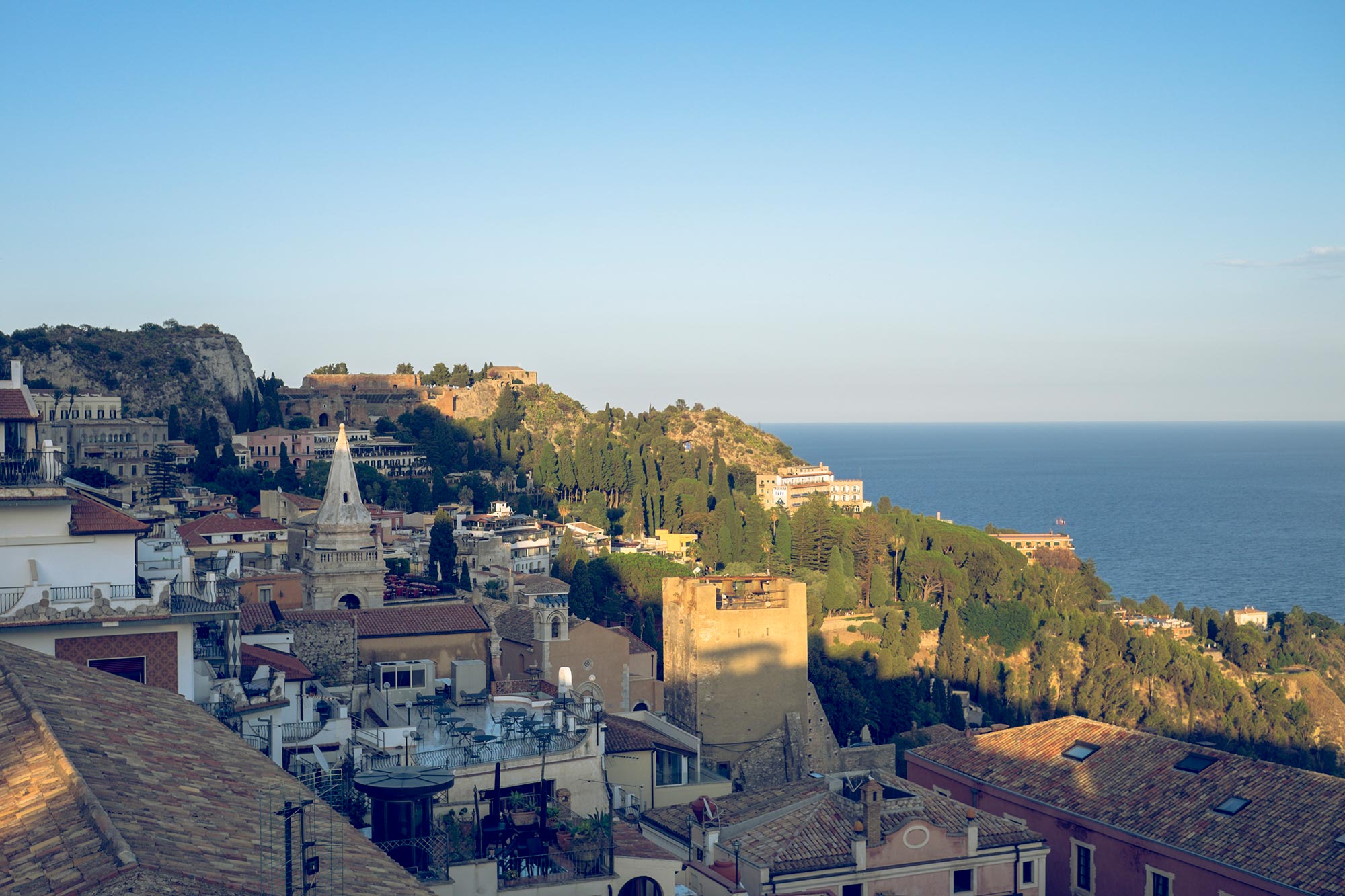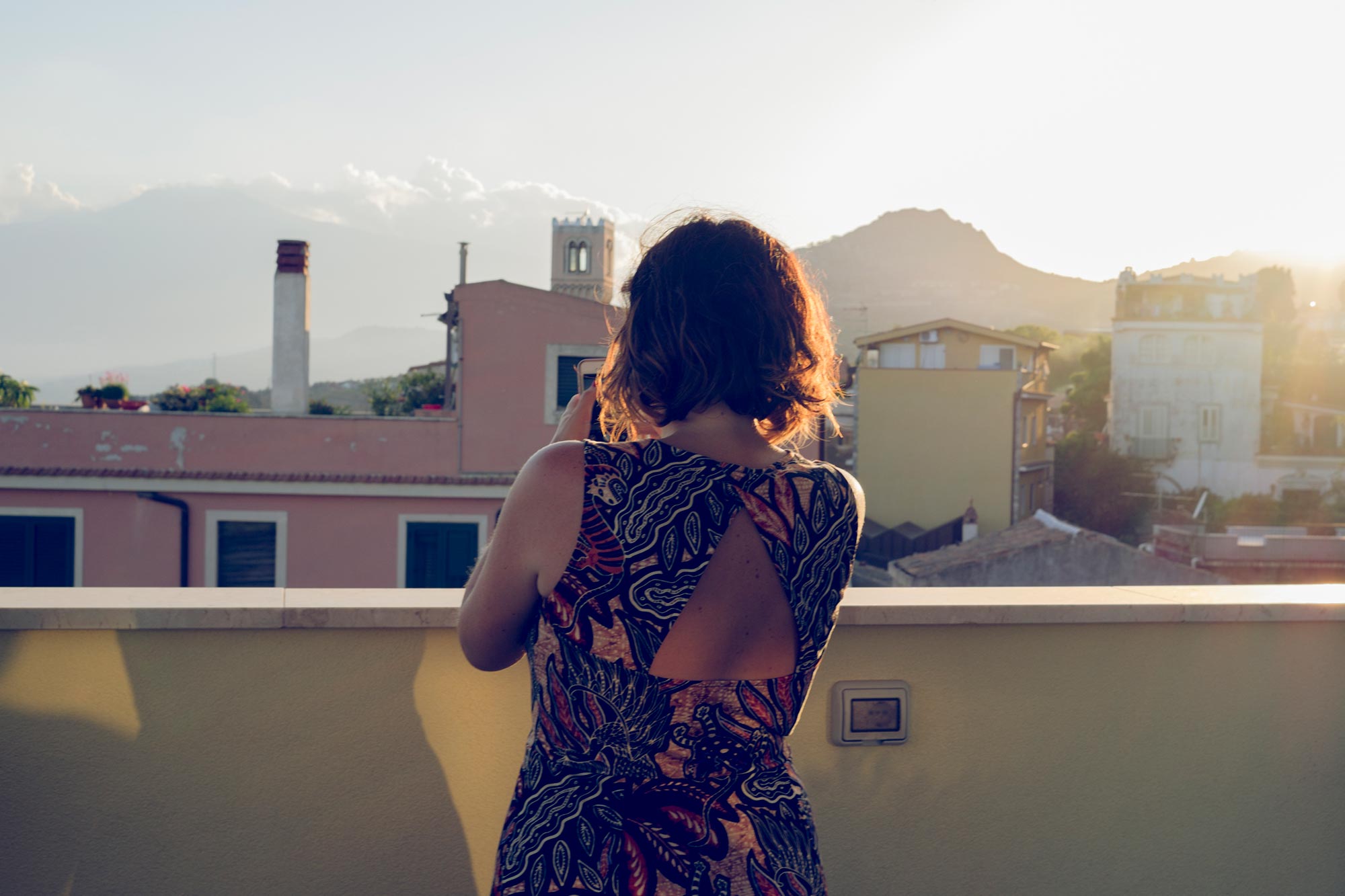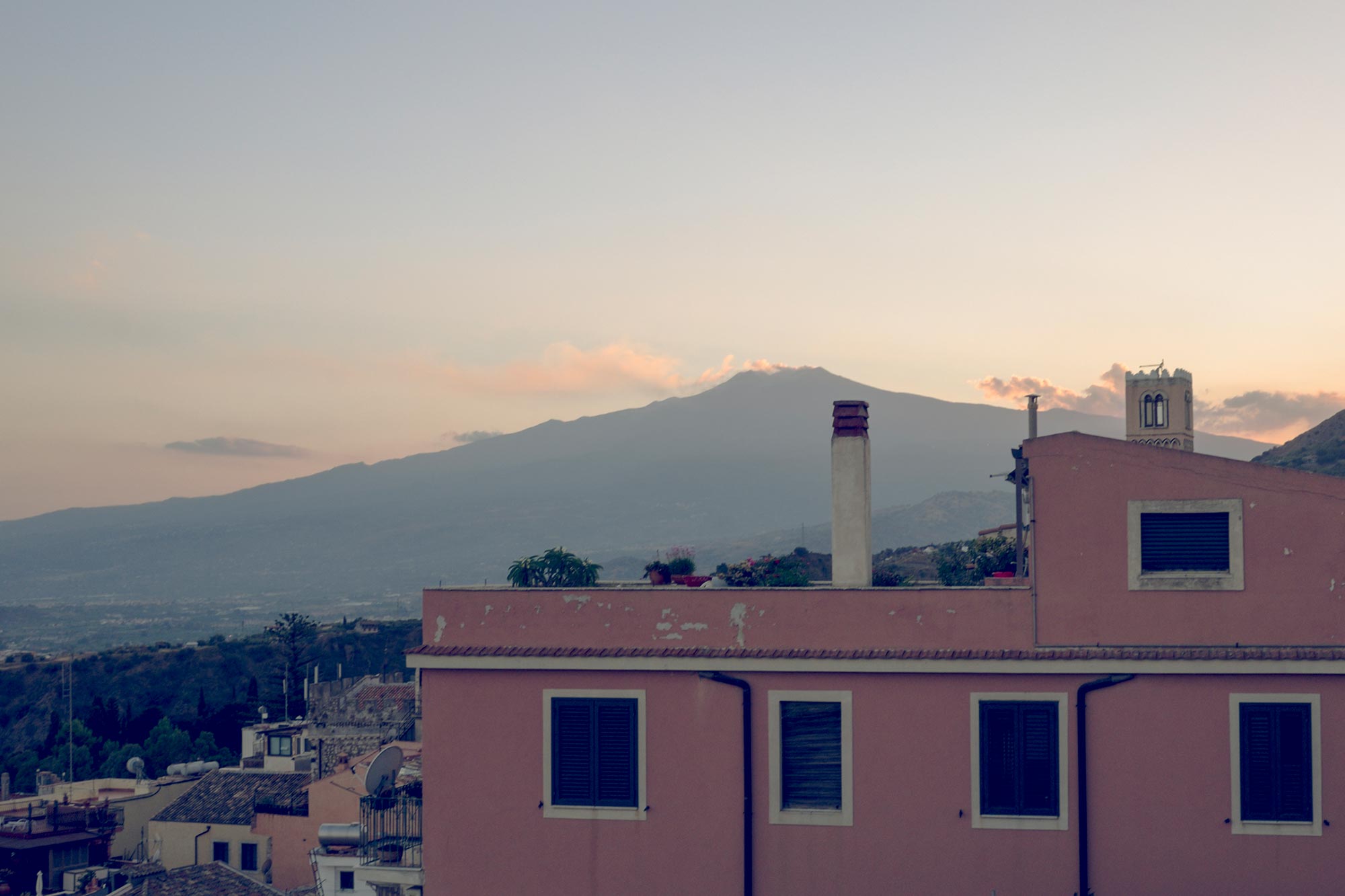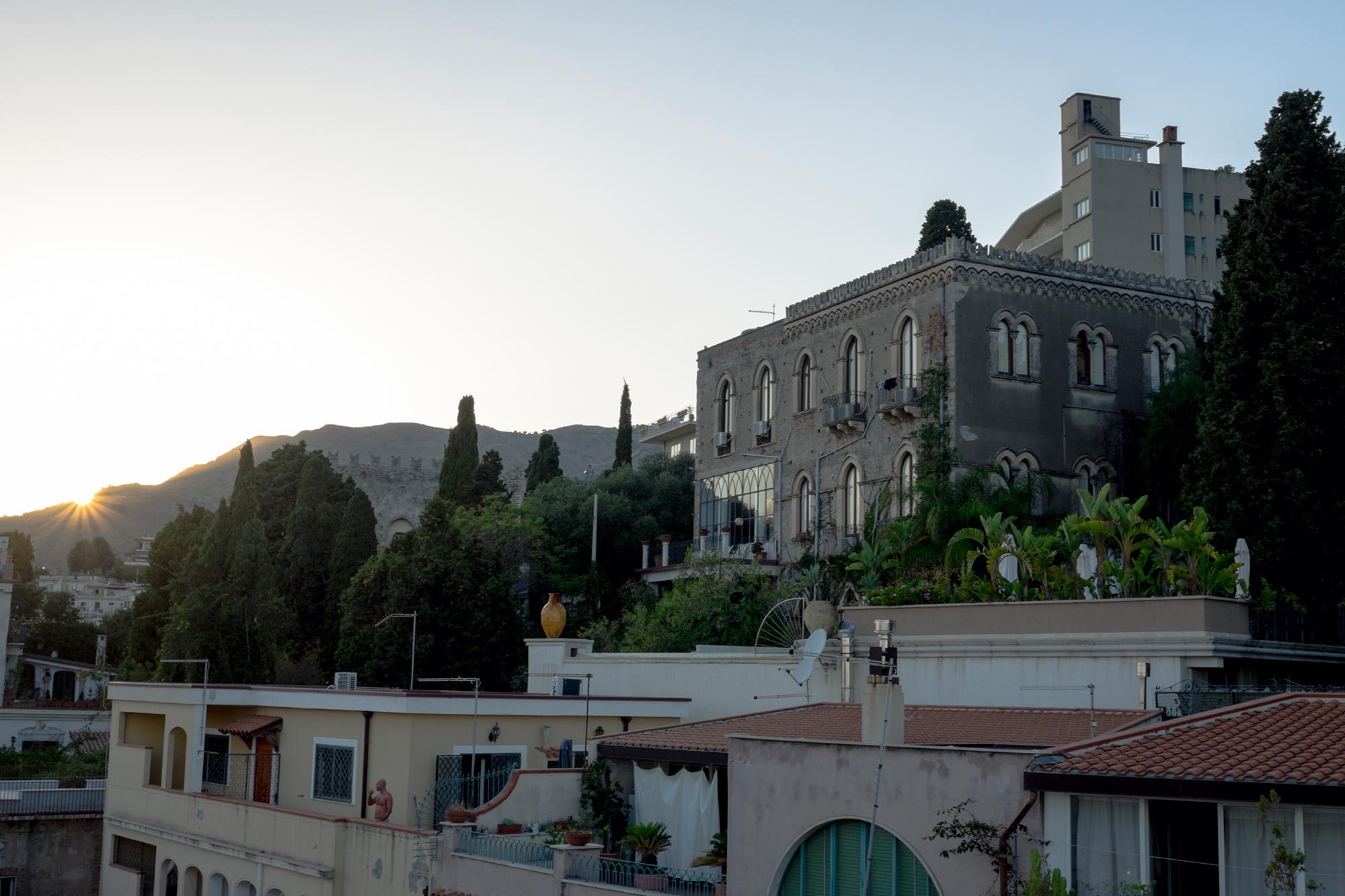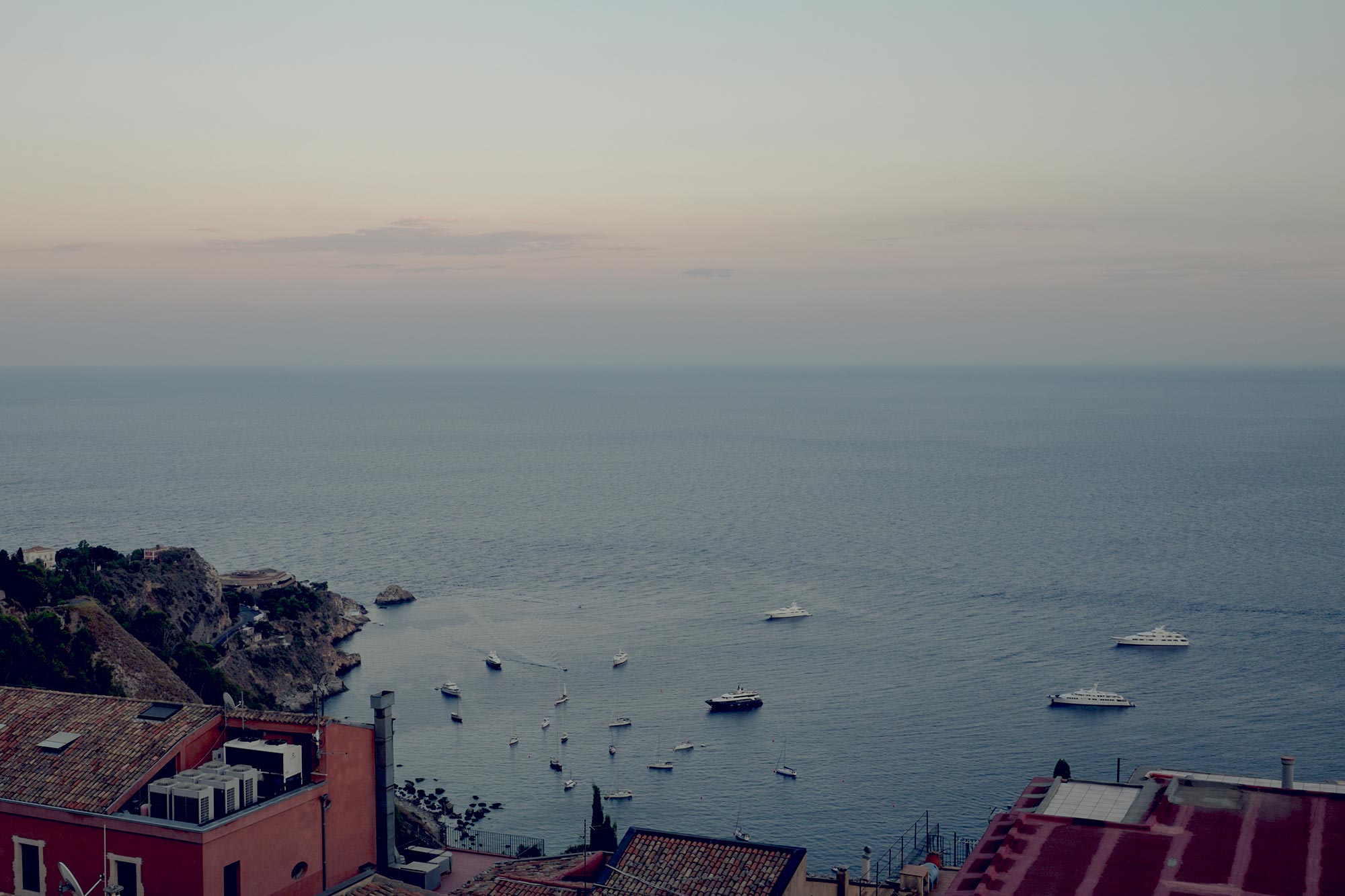 The enchantment was just starting and continued with a beautiful dinner in a small square with tables all over the place and great wine and fish. The experience in the main streets was a bit overwhelming and I would totally suggest to visit this city at any point but August. Even if, nightlife is full on in this month and you can dance the night away.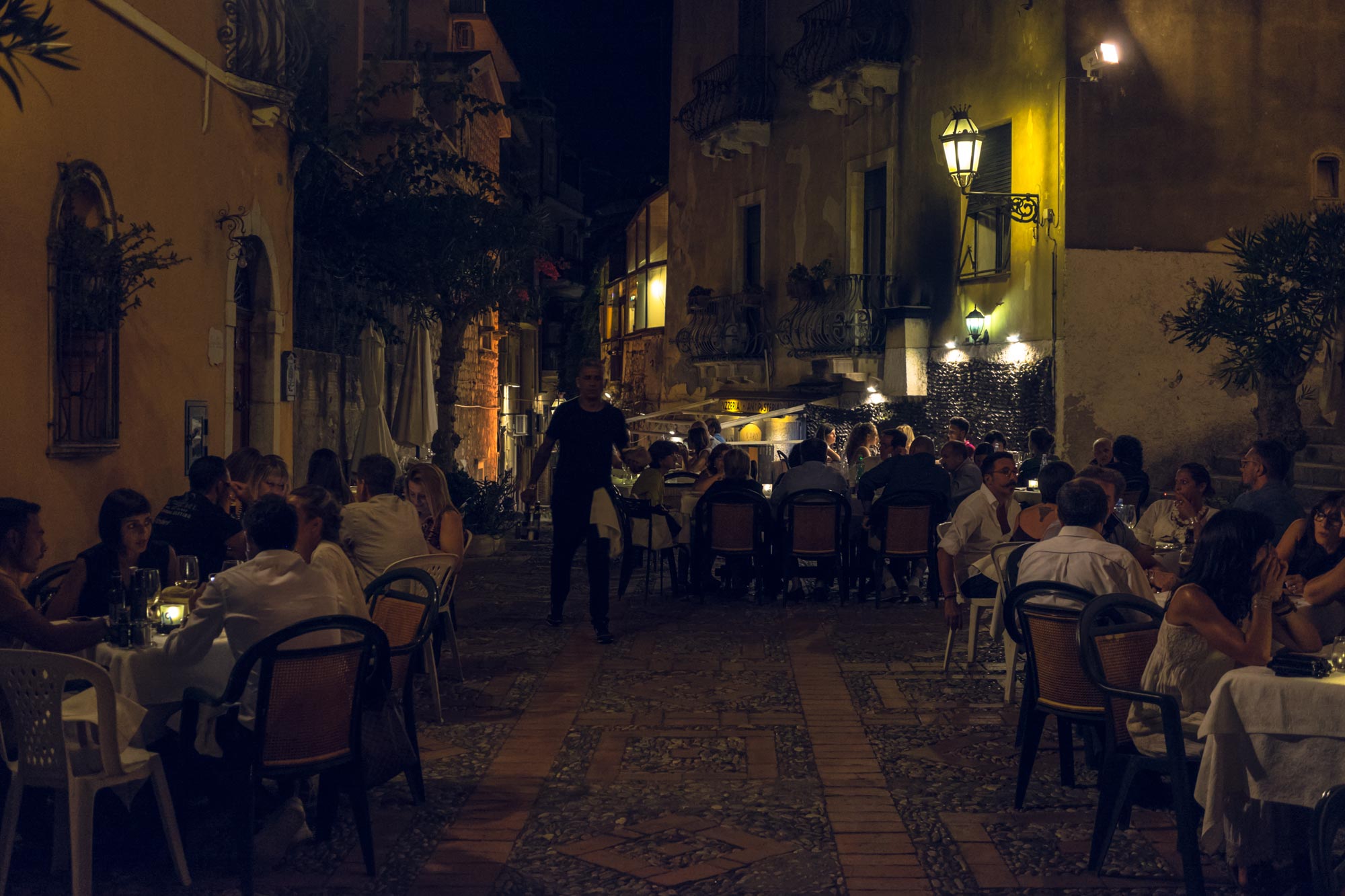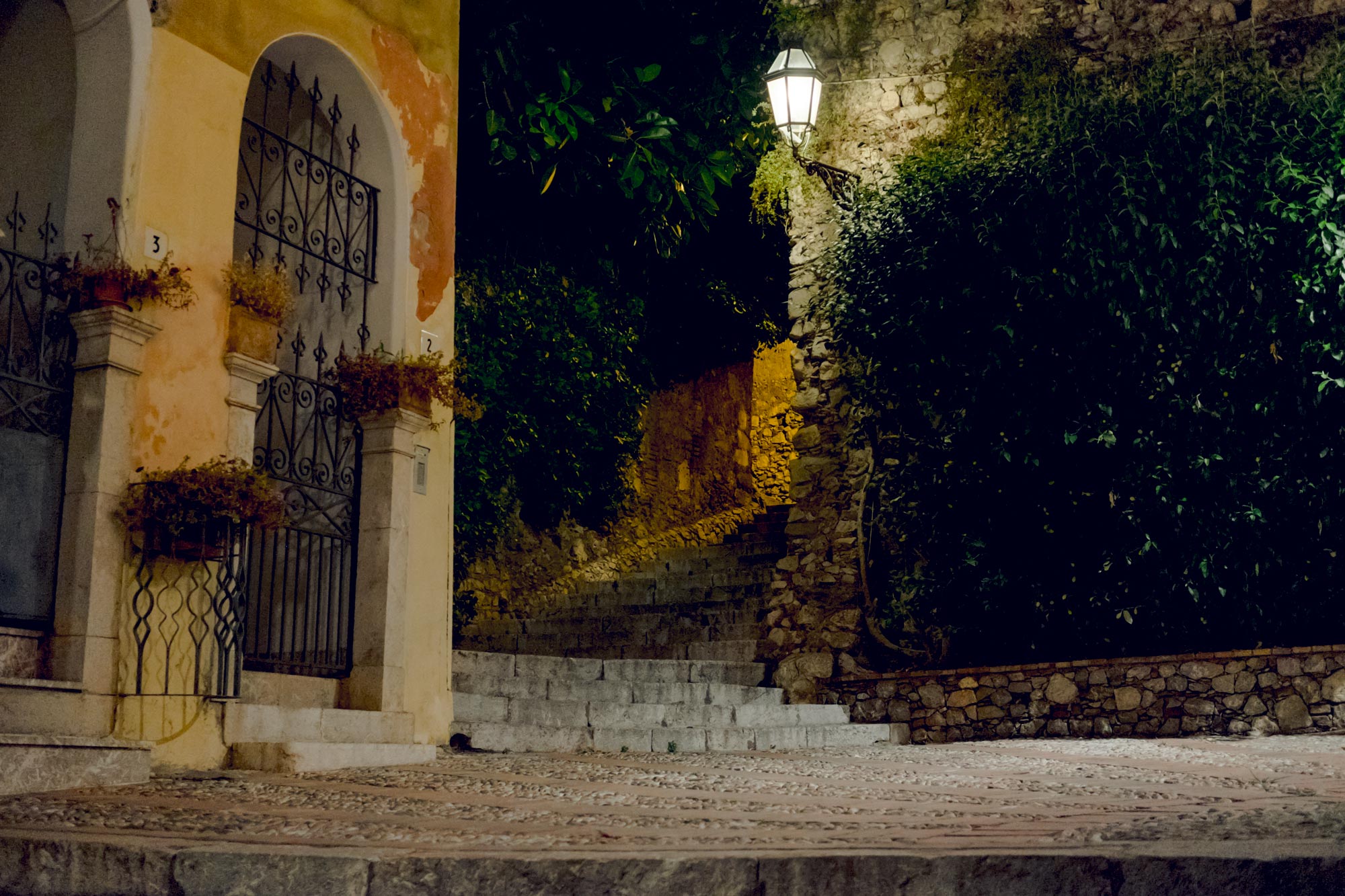 In the morning between the blue sky and the golden sea, everything just started shining in front of us, the plants, the marbles, the buildings.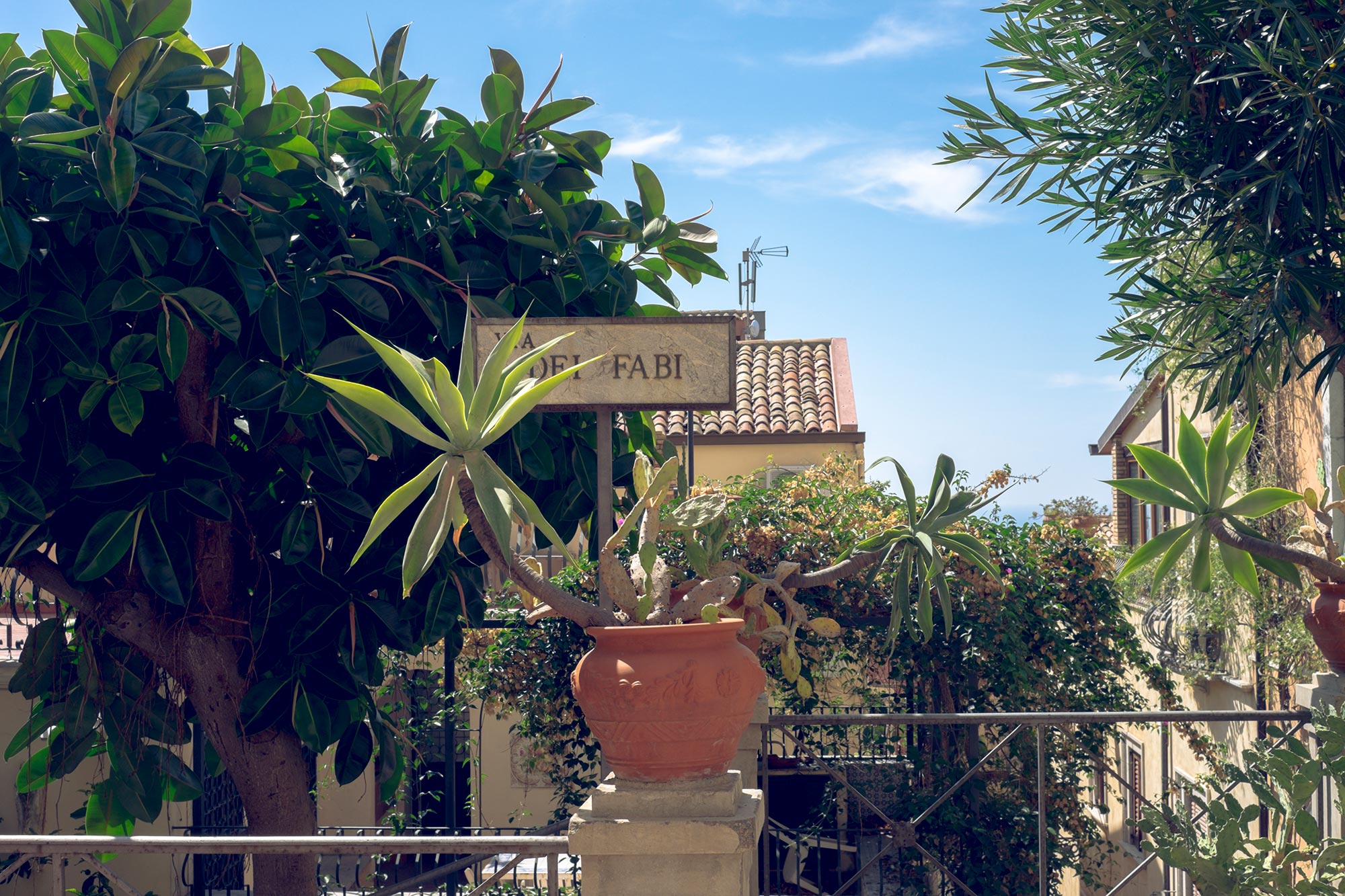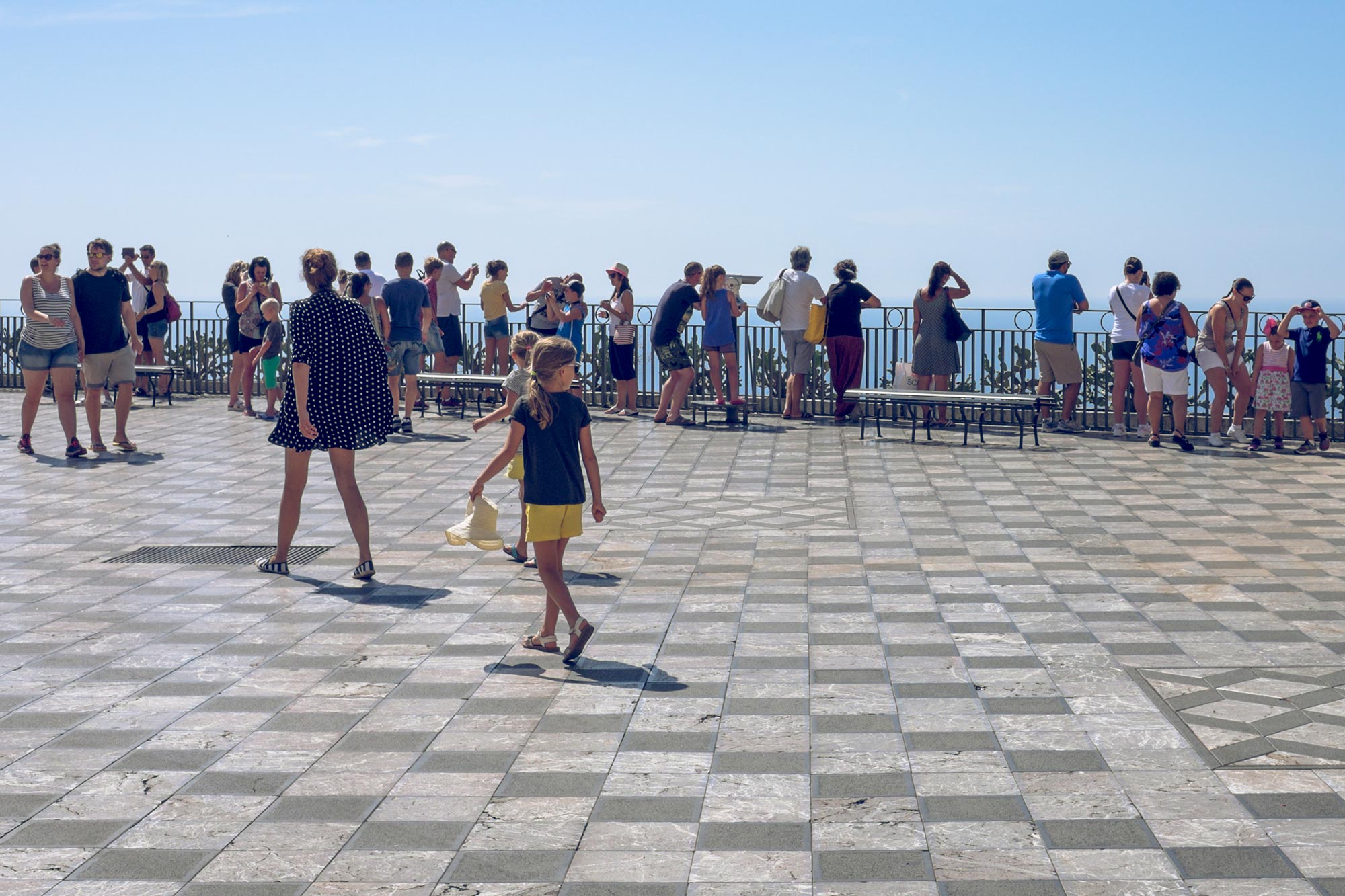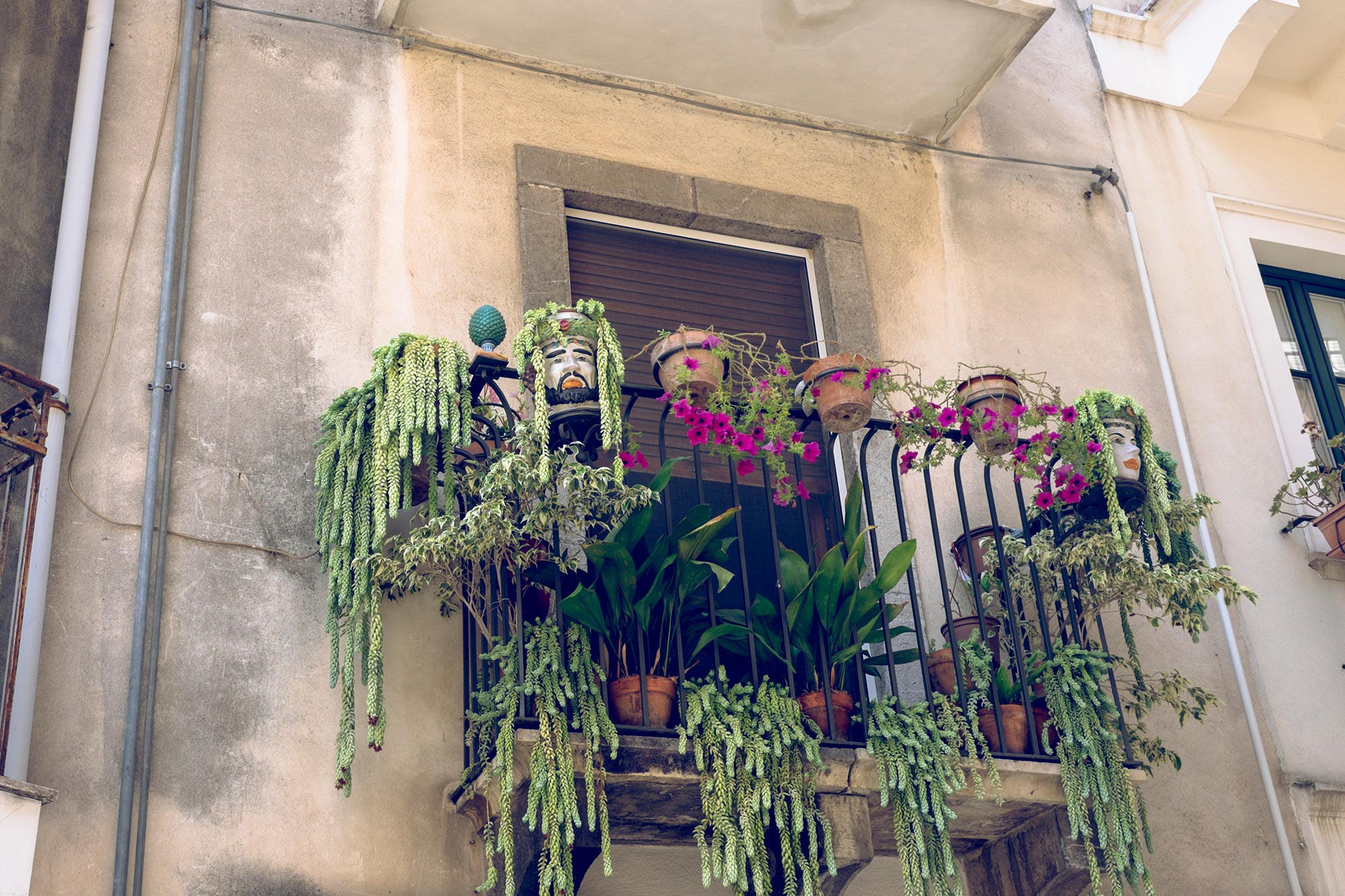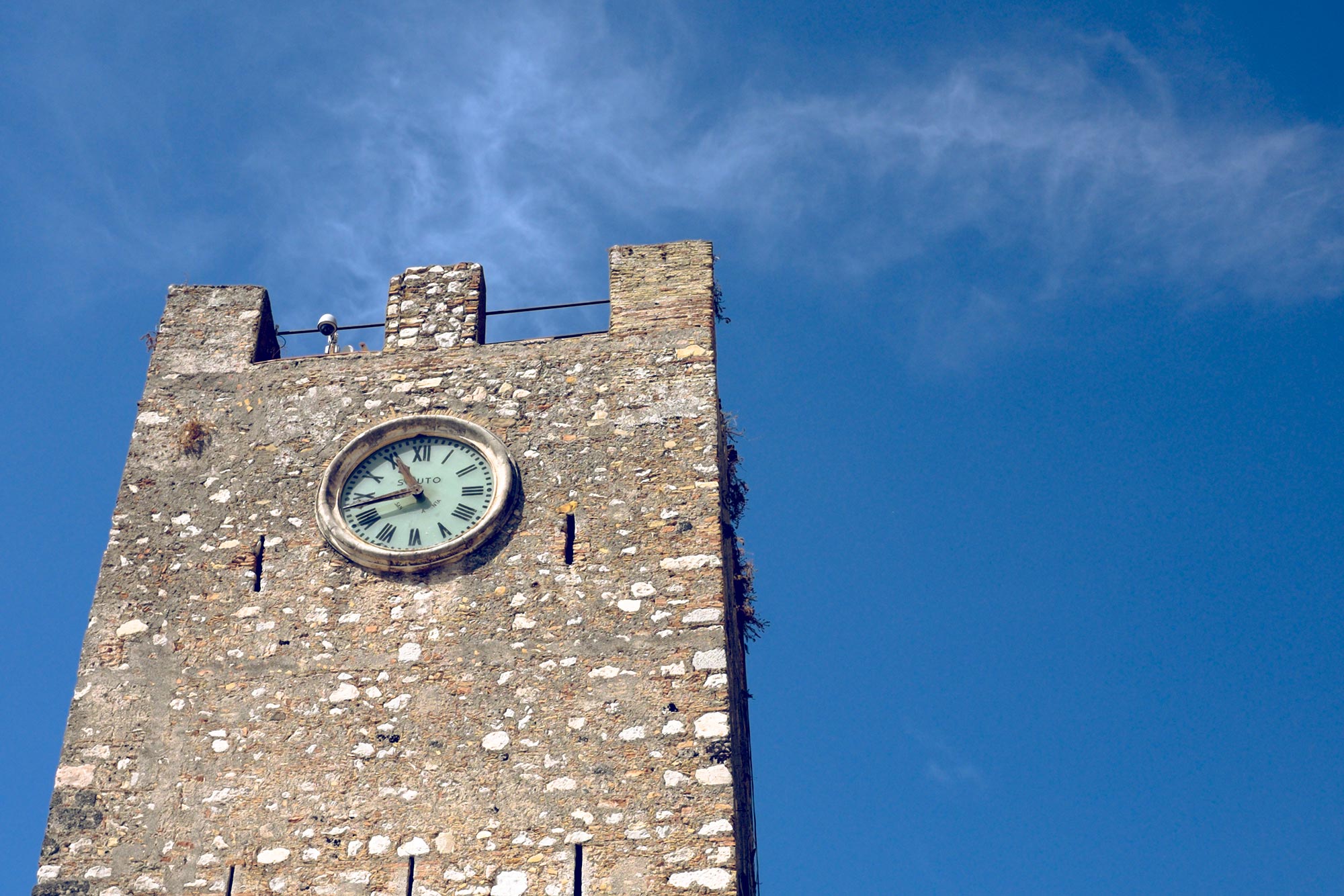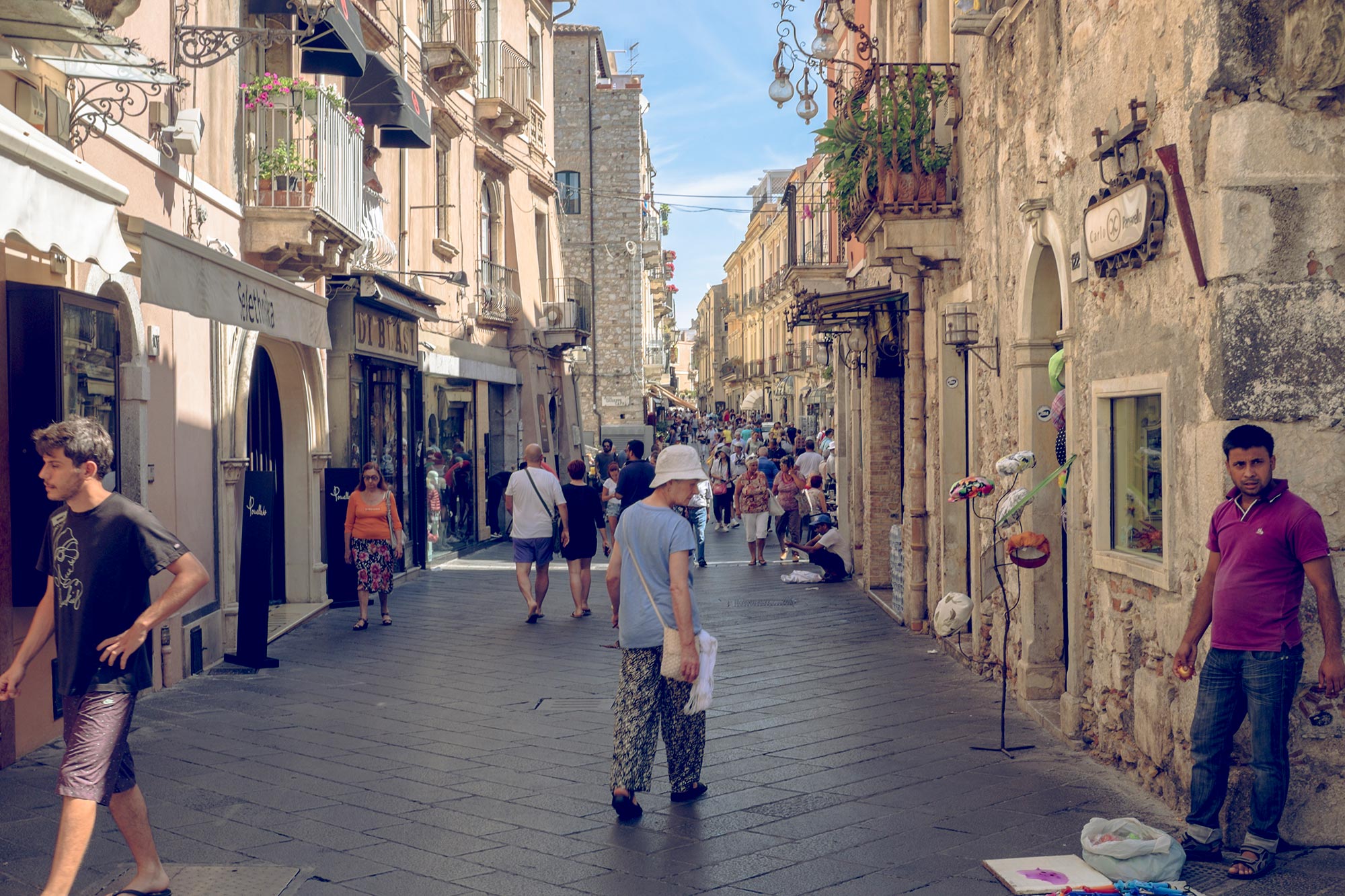 When it is over 25 degrees in the early morning and you start sweating the moment you put a foot out of your door, you understand why Sicily is very special when it comes to breakfast. Granita is a a delicious mix of ice with coffee or fruit or almonds, pistachio, or chocolate You just have to taste one of the many flavours or even mix them. Together with a huge brioche that you literally dip in. Bam Bar in Taormina is an institution of such a delight.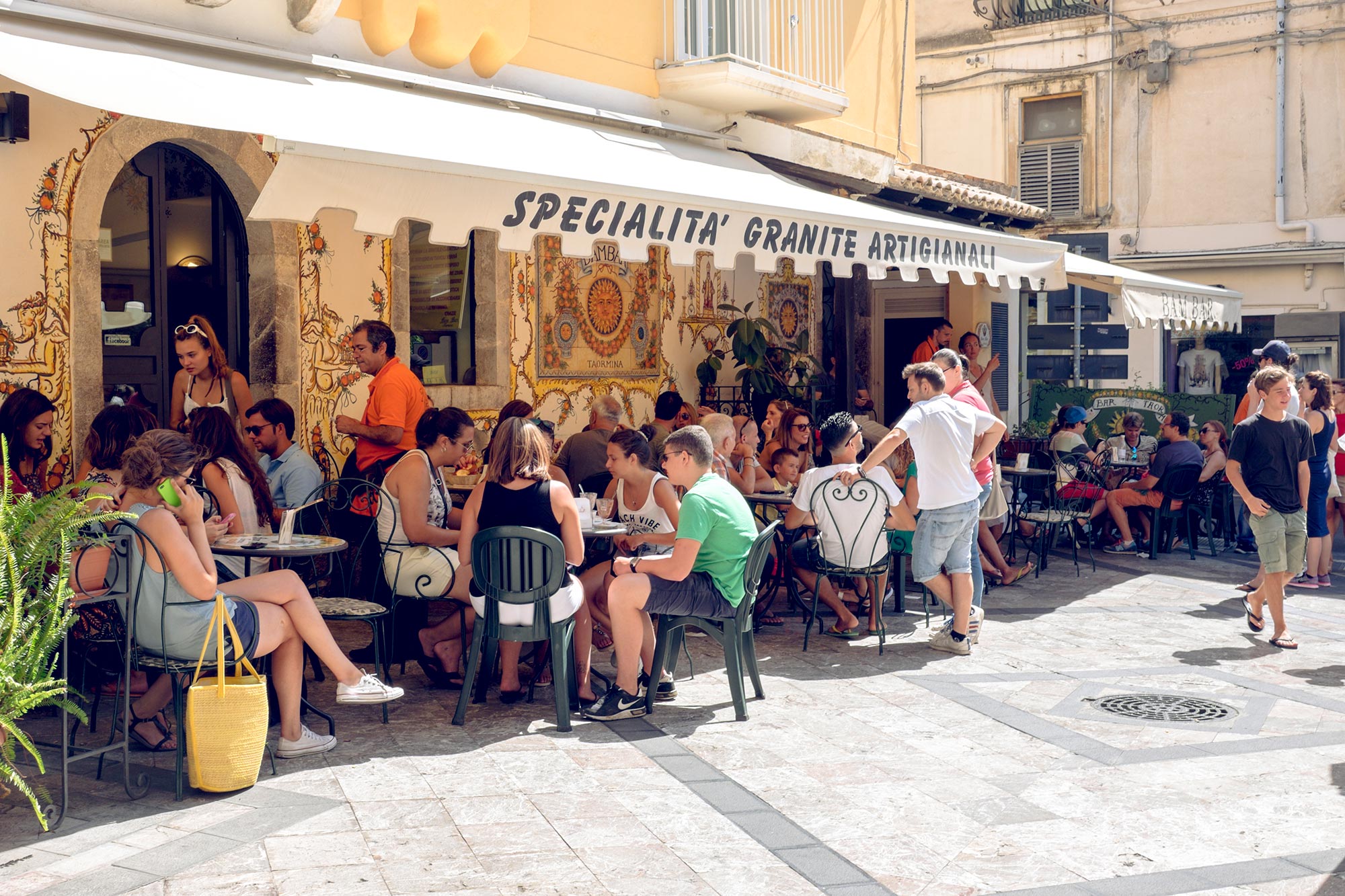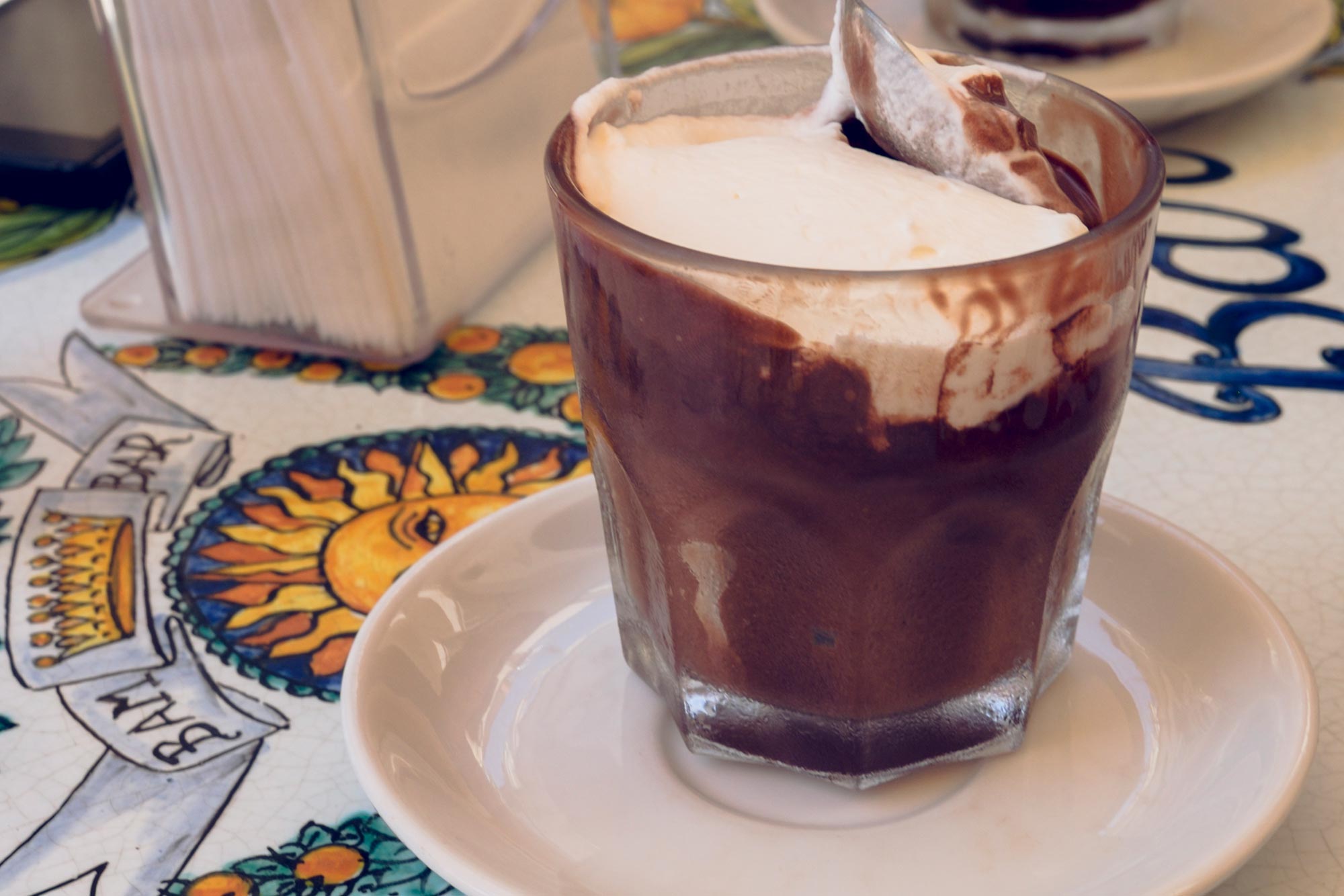 Among the many attractions in this small town the one that moved my heart the most is the Greek Theater. I took Latin and Greek at school and I suffered trying to translate tragedies like Medea or The Persians. It is just when you are in such places that you understand what they really meant. They were a moment to gather together and to elevate the spirits to the highest values and emotions. A way to feel more human all together, but also to understand how small we are in front of Gods and Nature. Here, seeing the huge Etna volcano standing in between the columns reminded me of those feelings.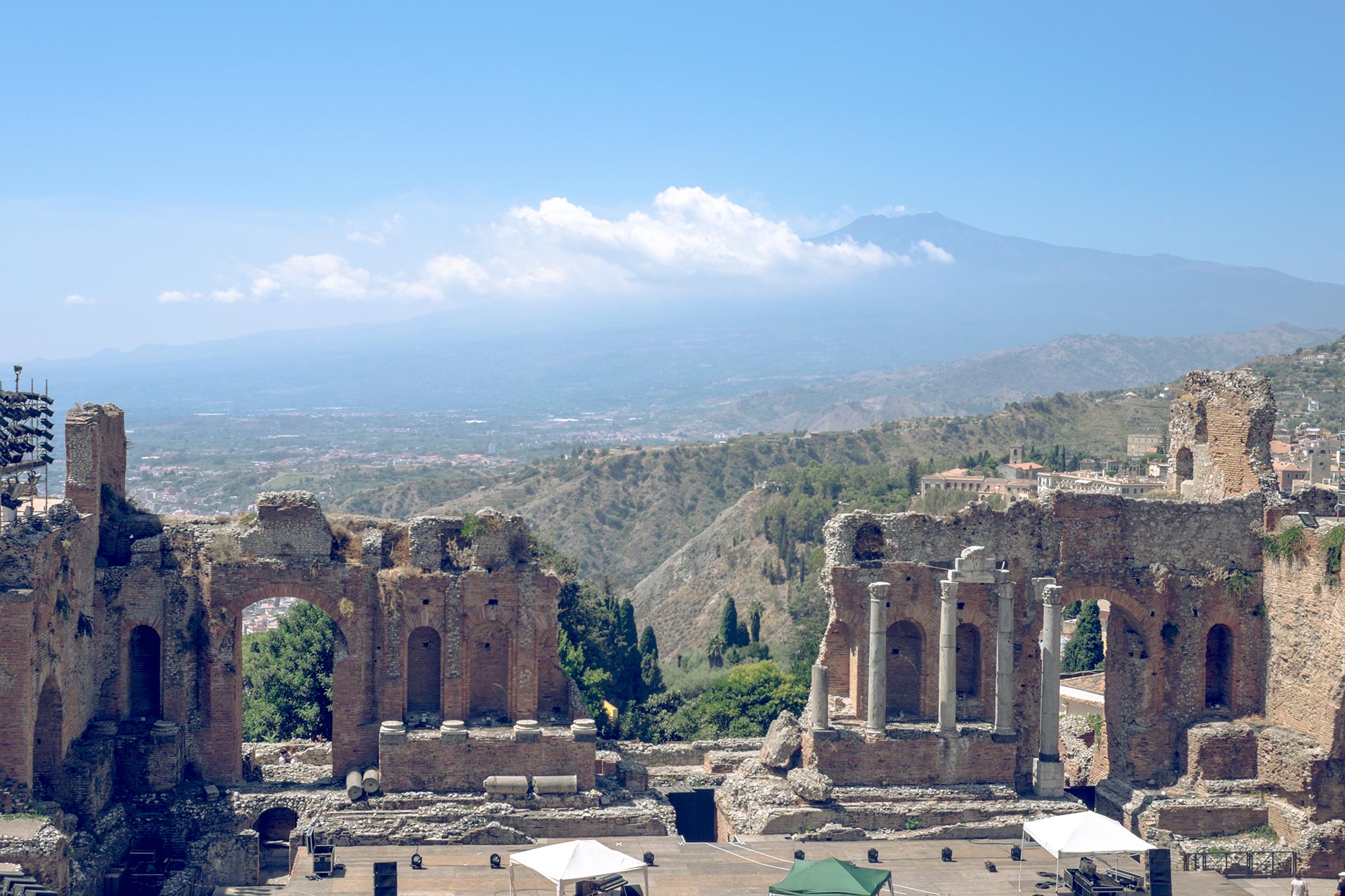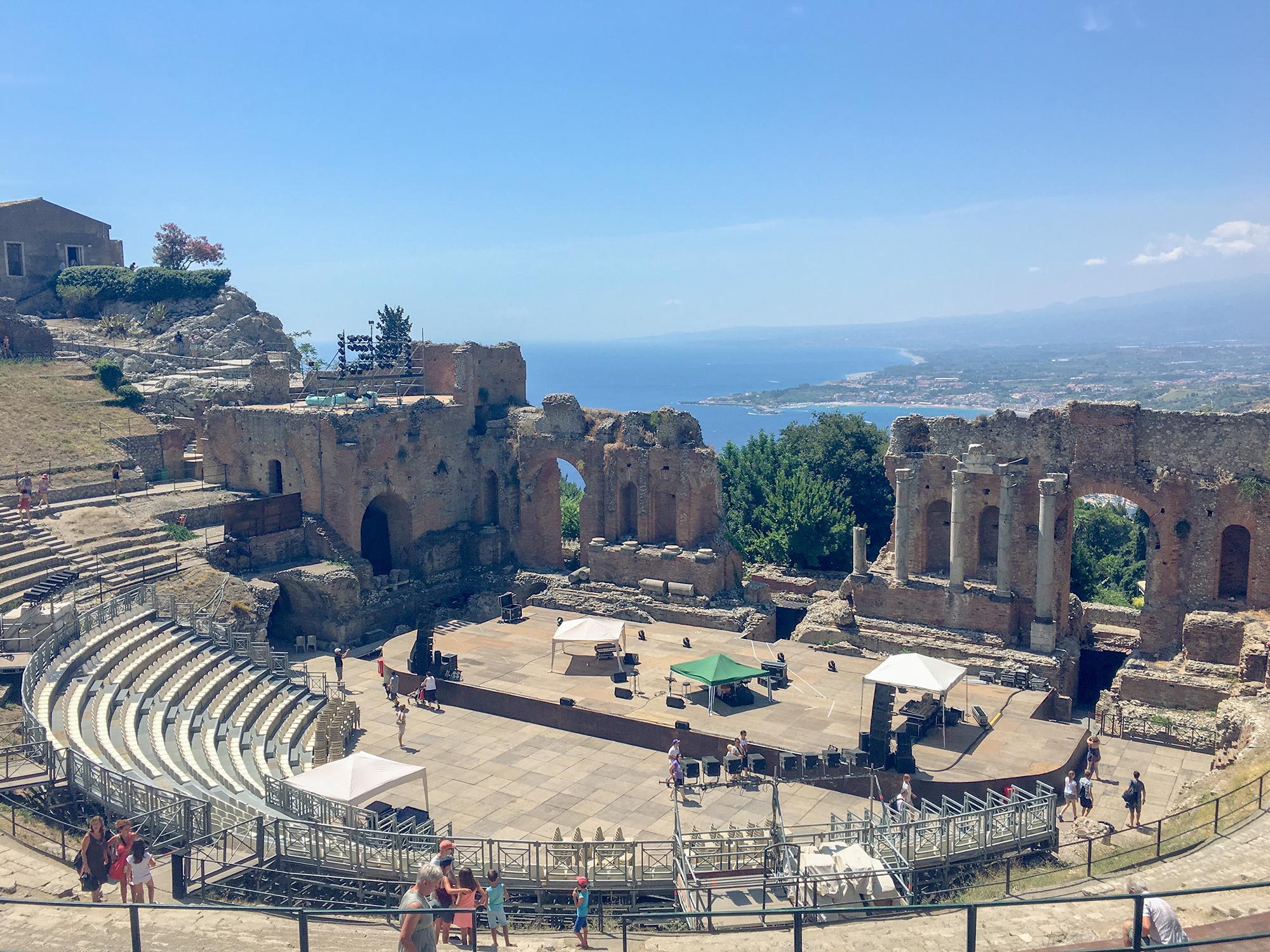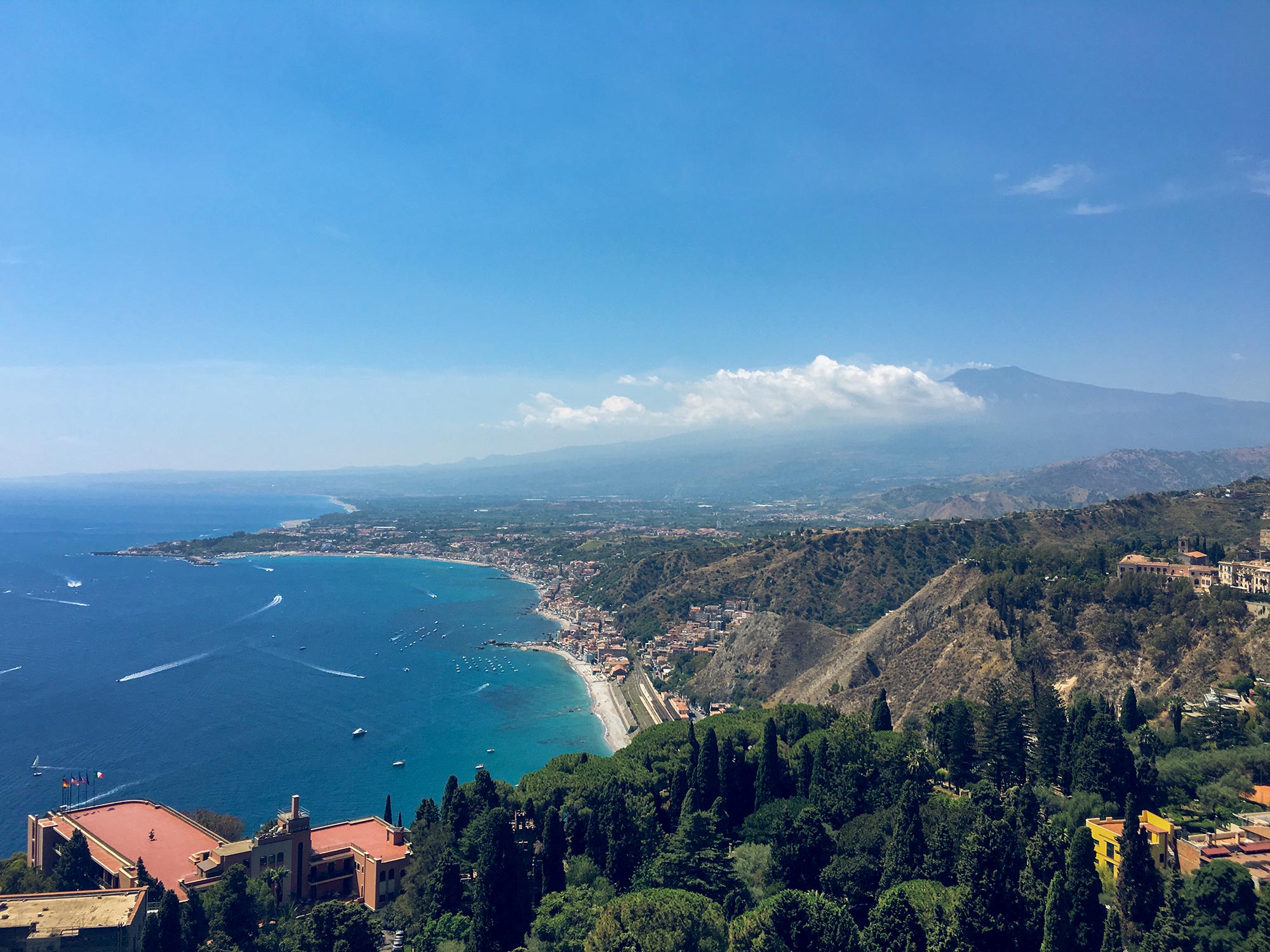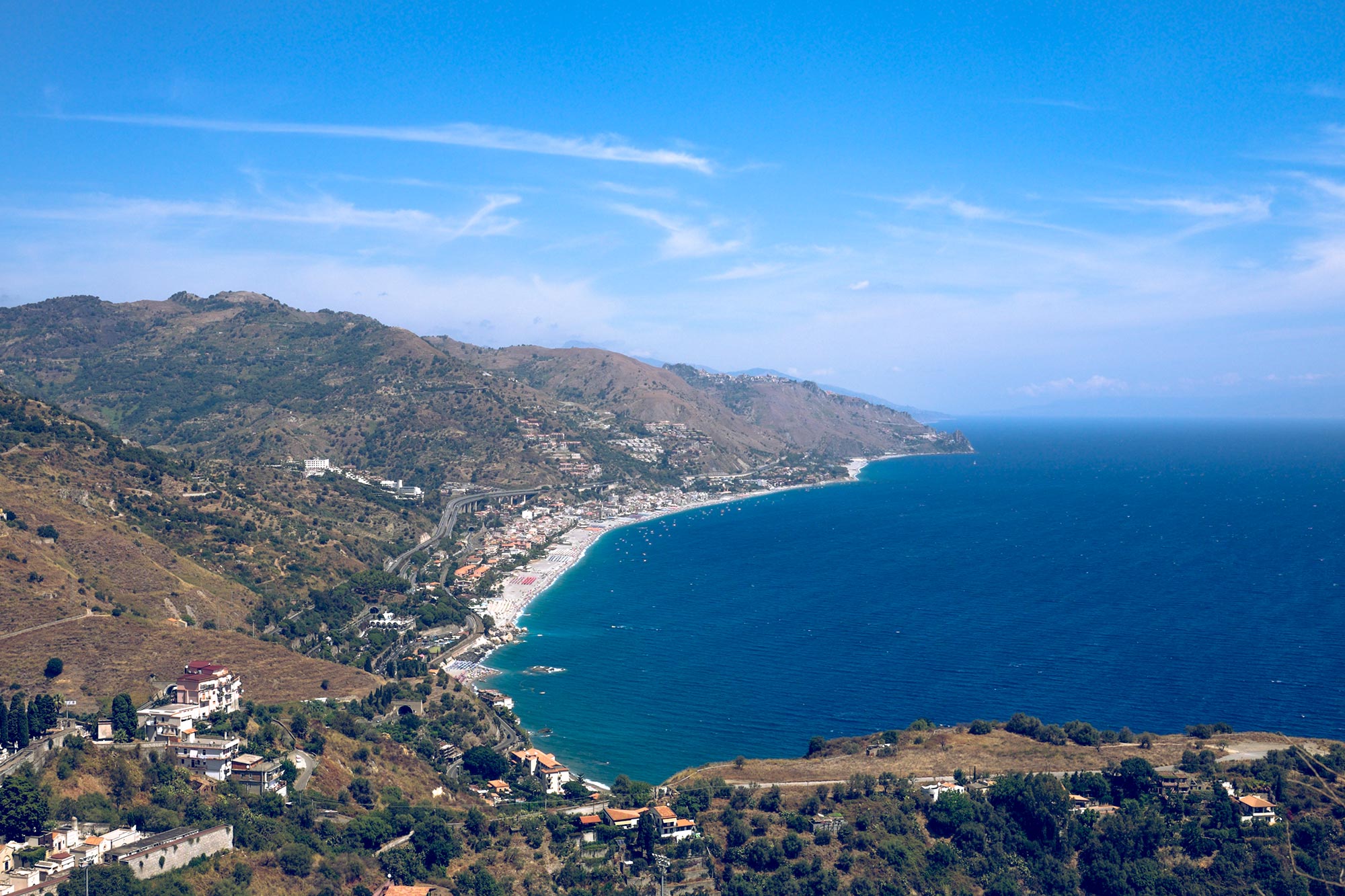 Taking the cableway or driving down hill (without getting lost three times, like me) one of the most magical beaches In Sicliy appears in its beauty. It is called Isola Bella (lit. "Beautiful Island") and it is the official city beach. A staircase connects the main street to the pebbly beach, which is crazily crowded (avoid August, once again) but still fascinating. Sometimes when so many people are packed in few hudreds of meters, you get to hear stories, smell home-made picnics and in general you never feel lonely. After the sun disappeares behind the hill, the beach gets deserted in no time and everything is blue-toned towards the night.