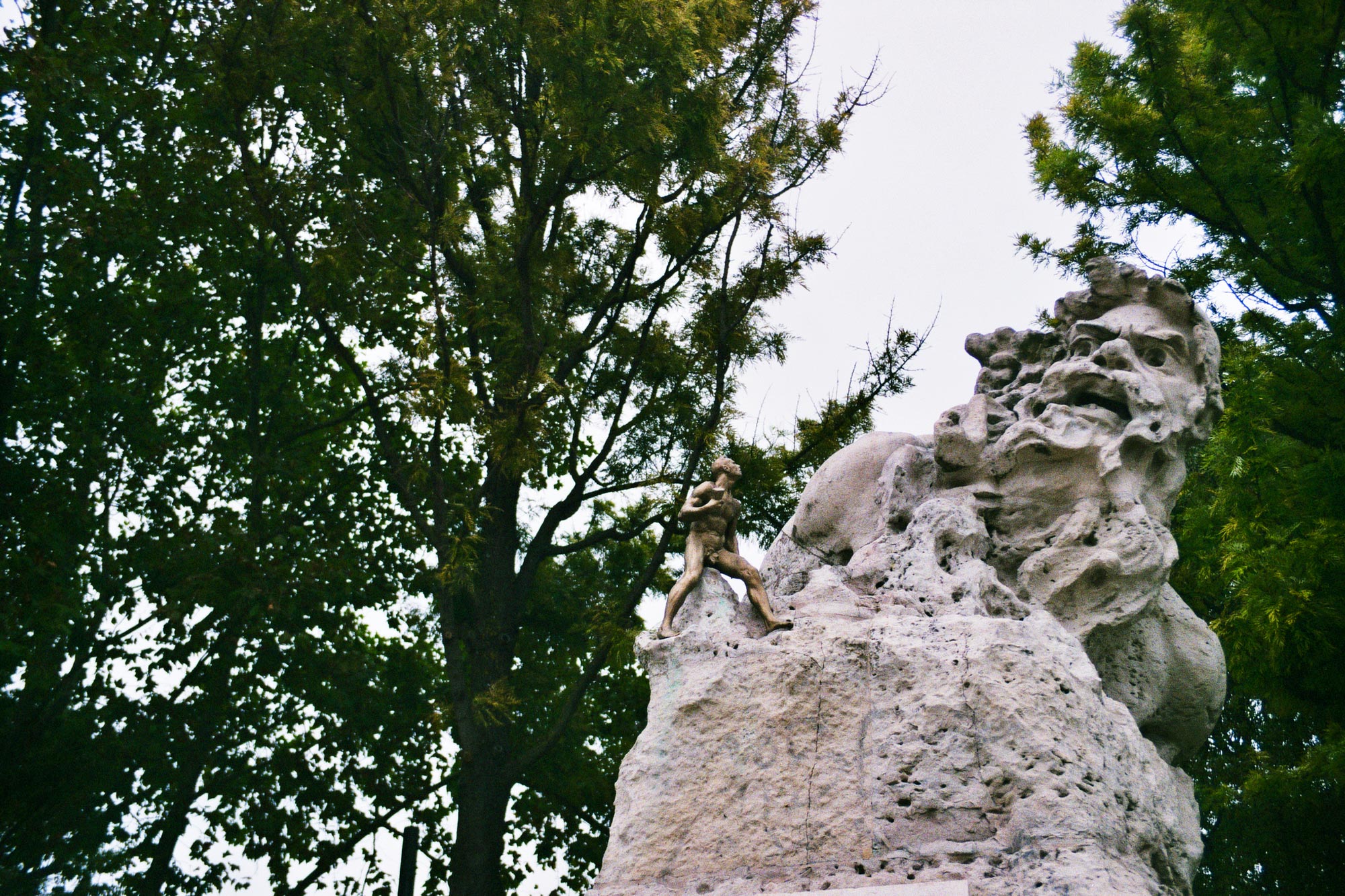 Não sou nada.
Nunca serei nada.
Não posso querer ser nada.
À parte isso, tenho em mim todos os sonhos do mundo.
I am nothing.
I shall never be anything.
I cannot even wish to be anything.
Apart from this, I have within me all the dreams of the world.
Álvaro de Campos (heteronym), in Tabacaria ("The Tobacconist's" or "The Tobacco Shop"), January 15, 1928.
Cais das colunas
The doors to the city coming from the water. A sweet impossible tempative to control infinite. What i love about these places is to meet in unknown people my same sight, the same way I position my arms, I curve my back, I turn my neck. Magic places converge love and pain in a kind of balance and like this, they live forever.You can breathe big sentiments, destroyed lives, present loves, unknown futures, never asked questions, persistent emptiness, sourness, nostalgia, loss, delirium, horizons, low eyes, intersections, smiles, stasis.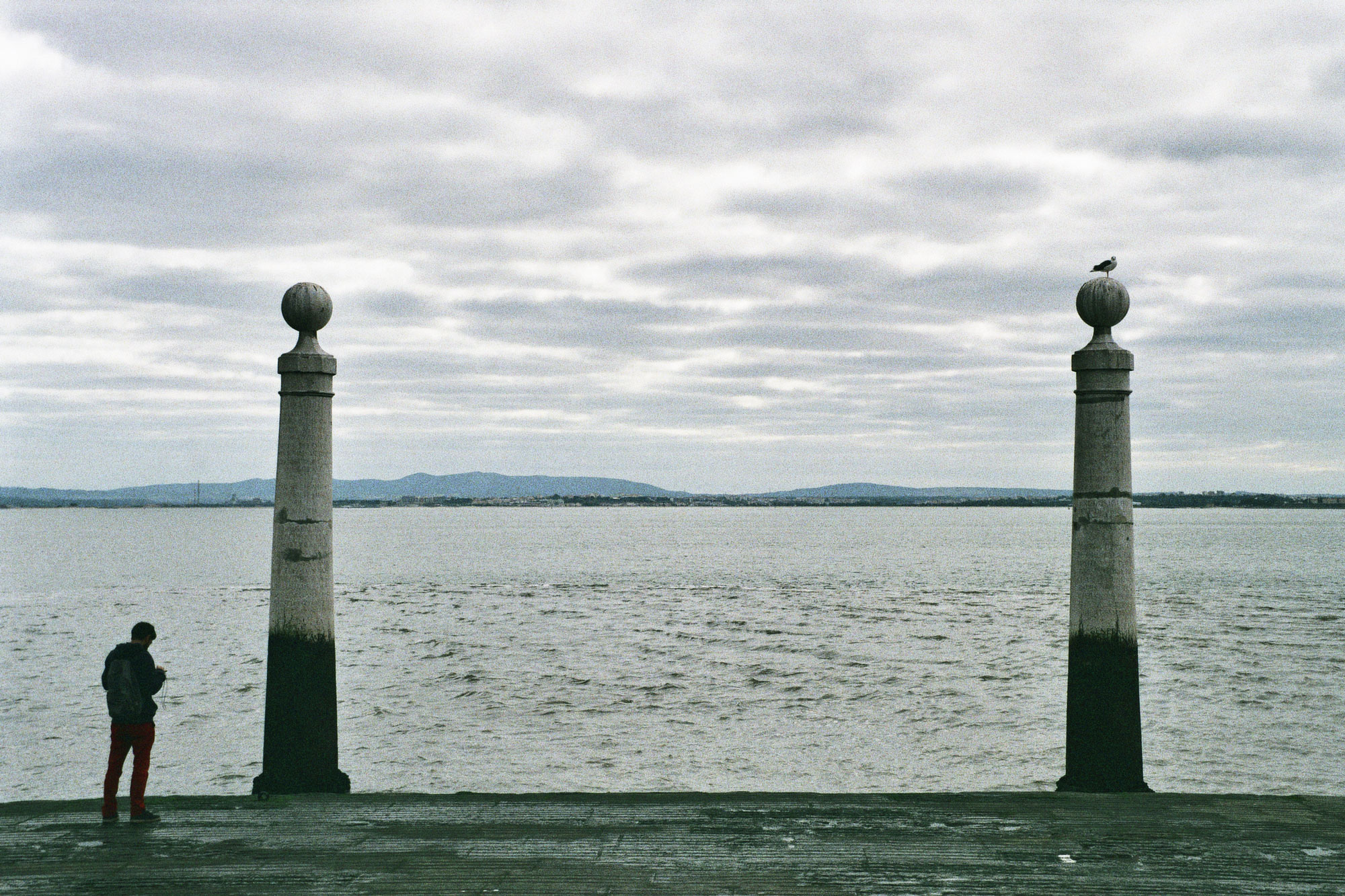 Chestnuts
In the streets somebody is preparing since decades with the same devotion a cheap snack that will keep you warm on your way.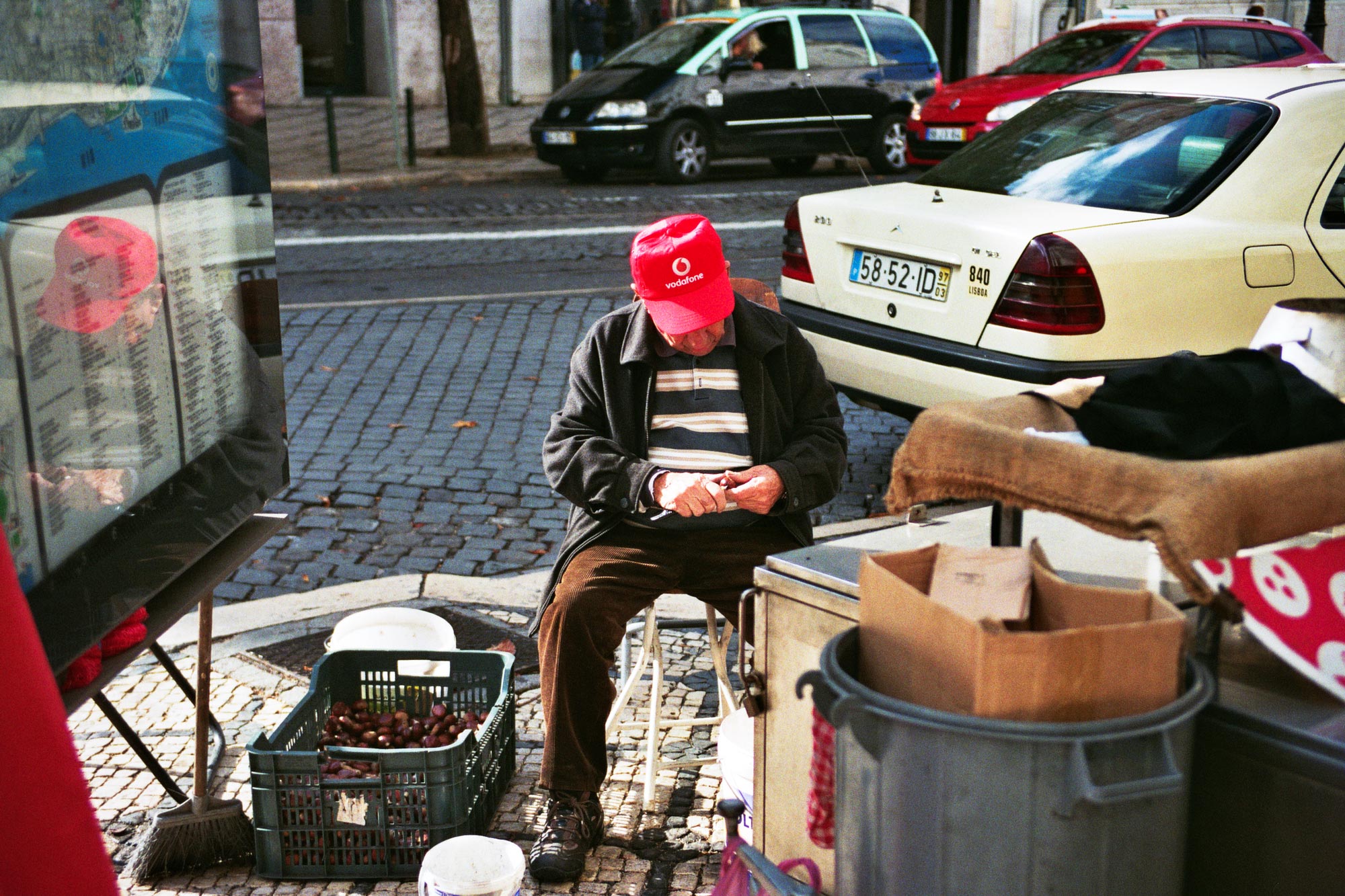 Calcada do Bica
Colors, families, nature. Latches of life.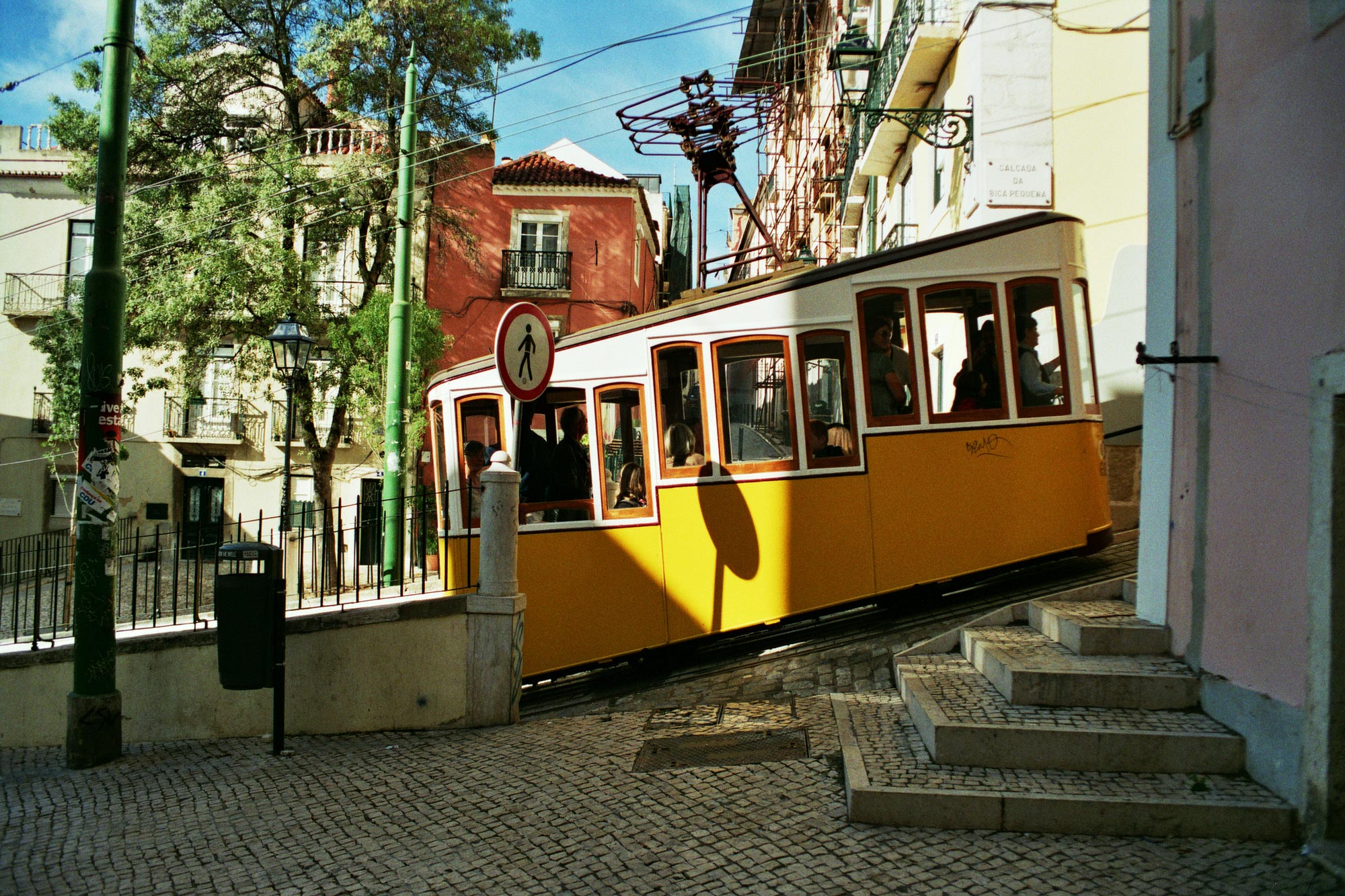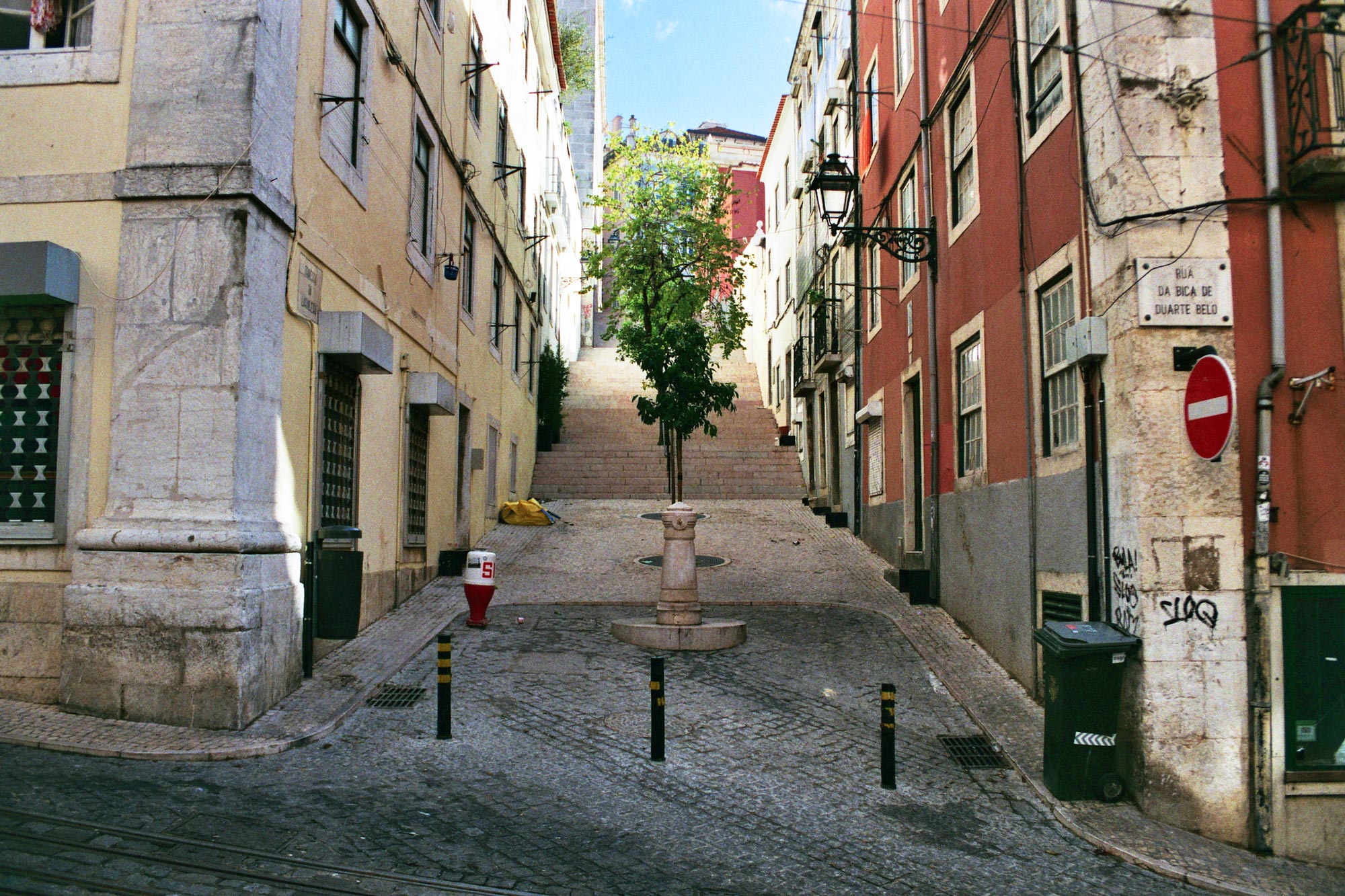 Barrio Alto
You can literally say good morning to your neighbor while opening your shutters to the day.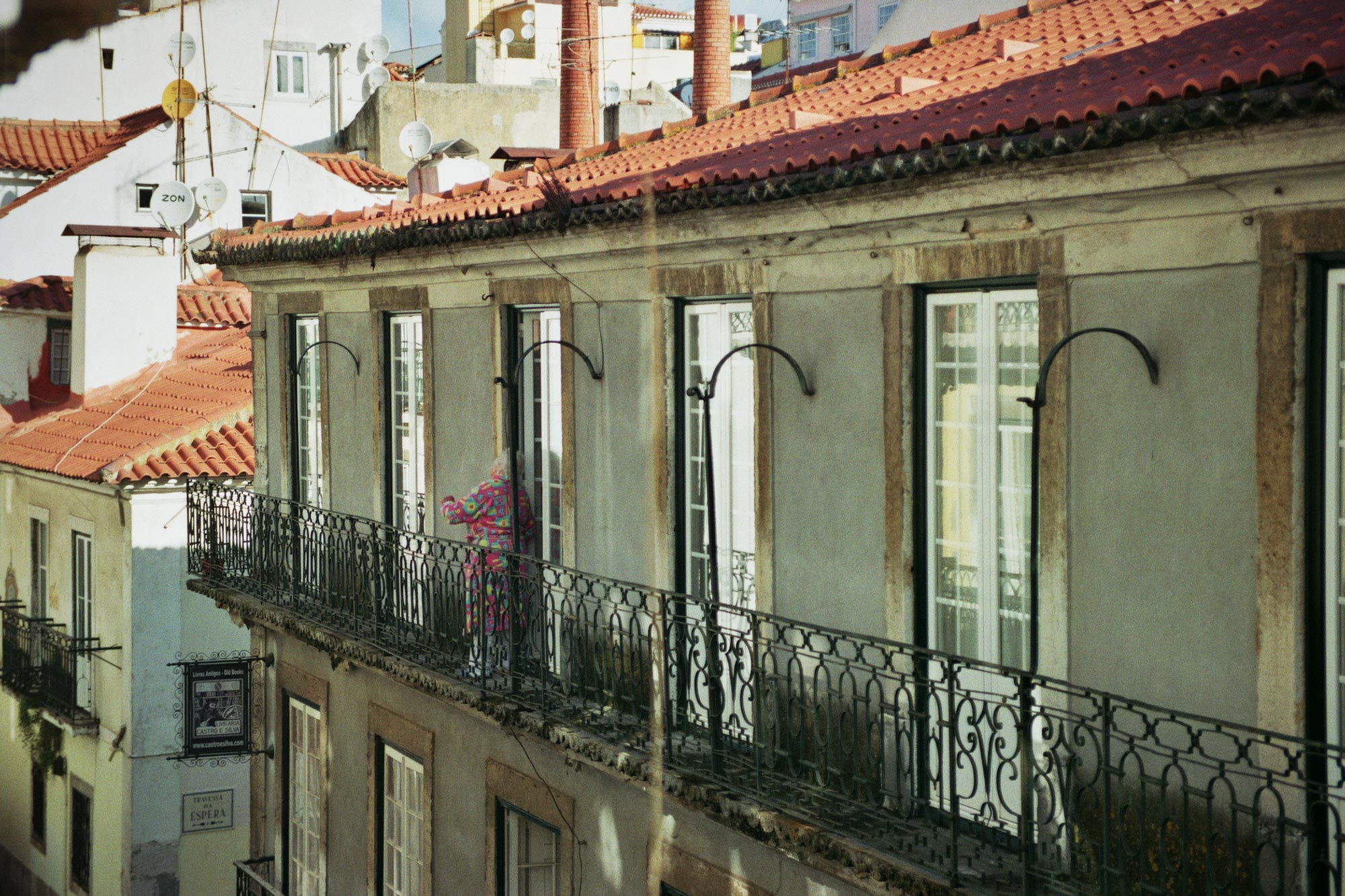 Cascais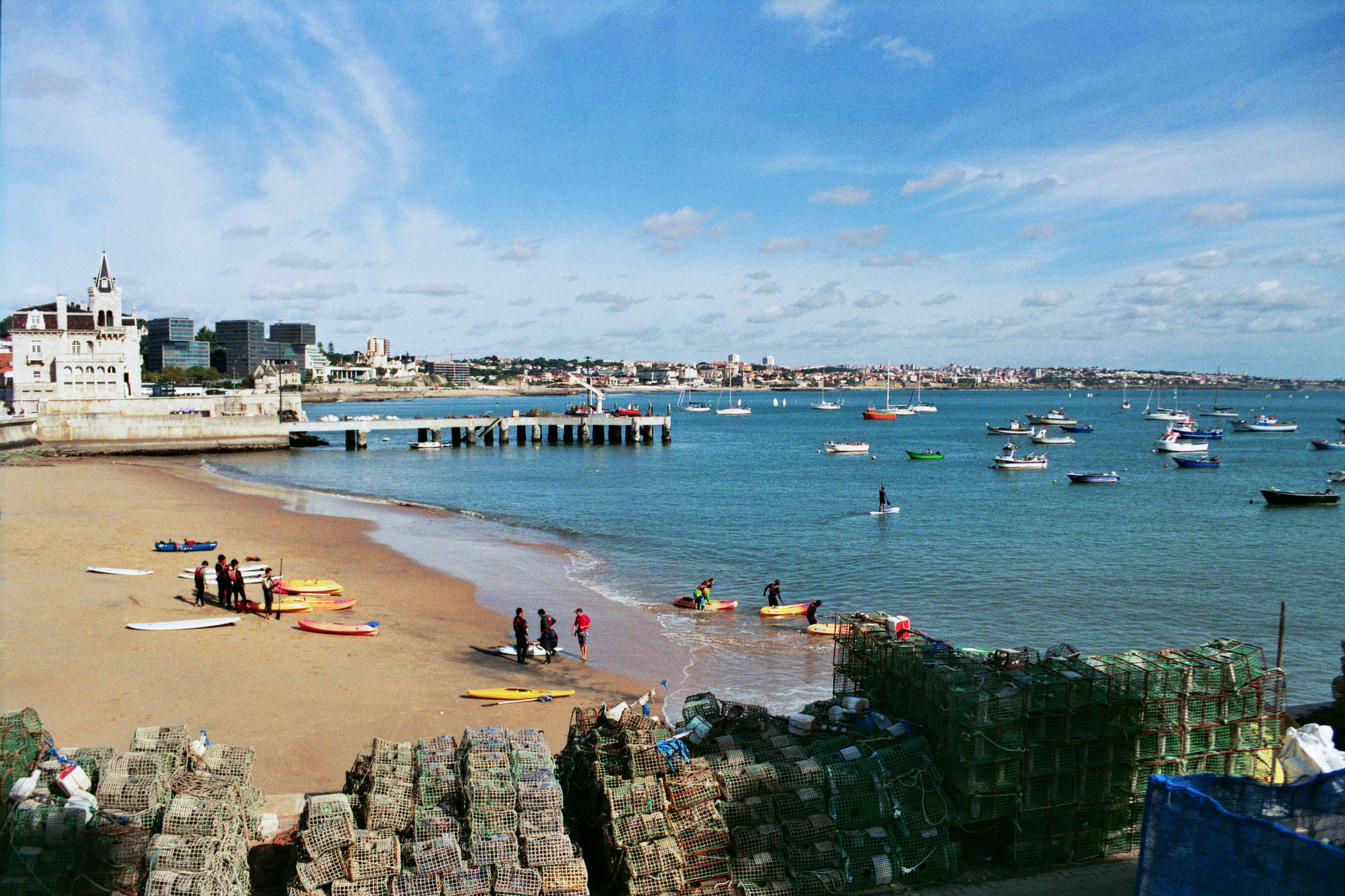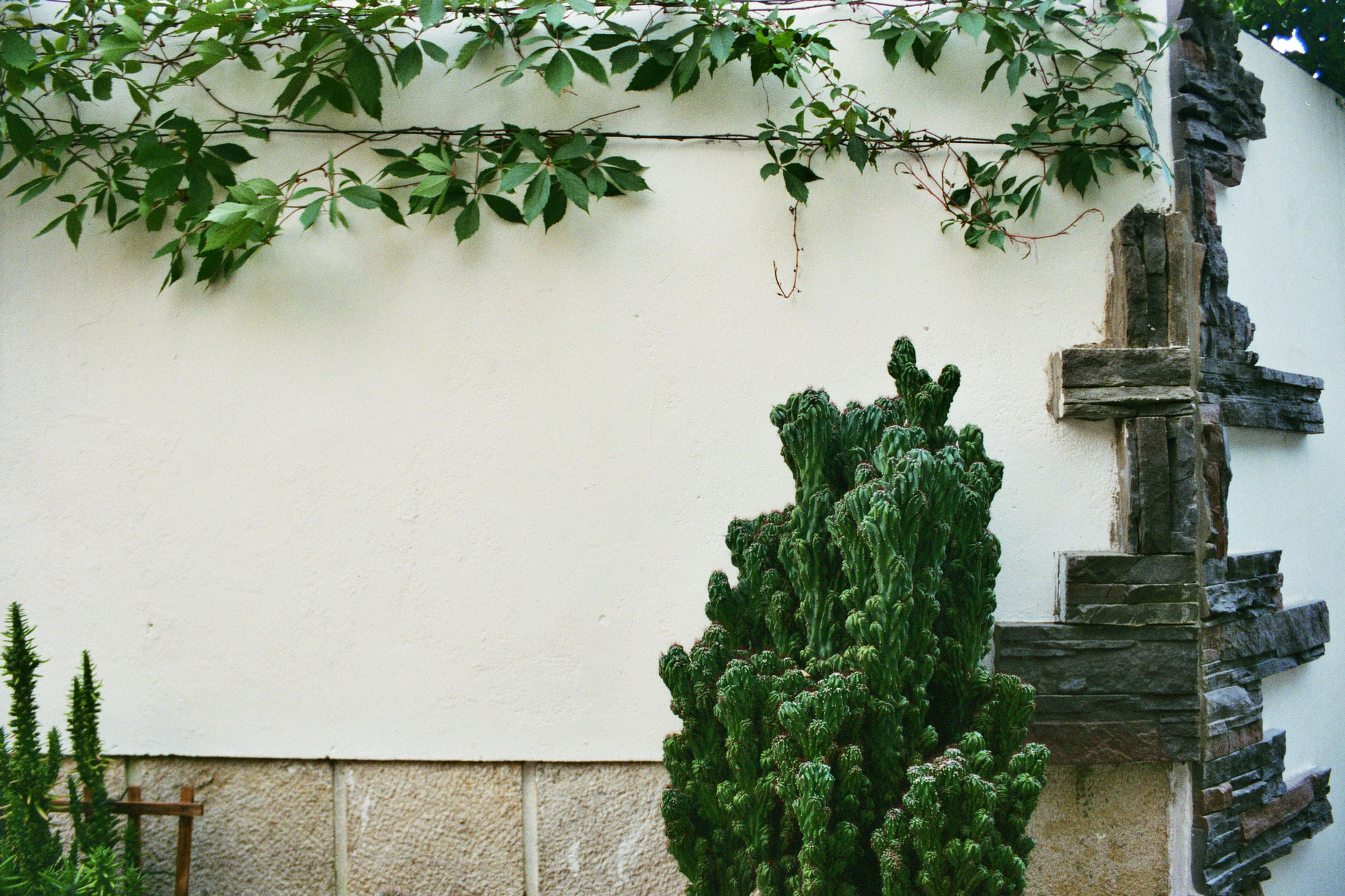 Fishermen at Boca do Inferno, Cascais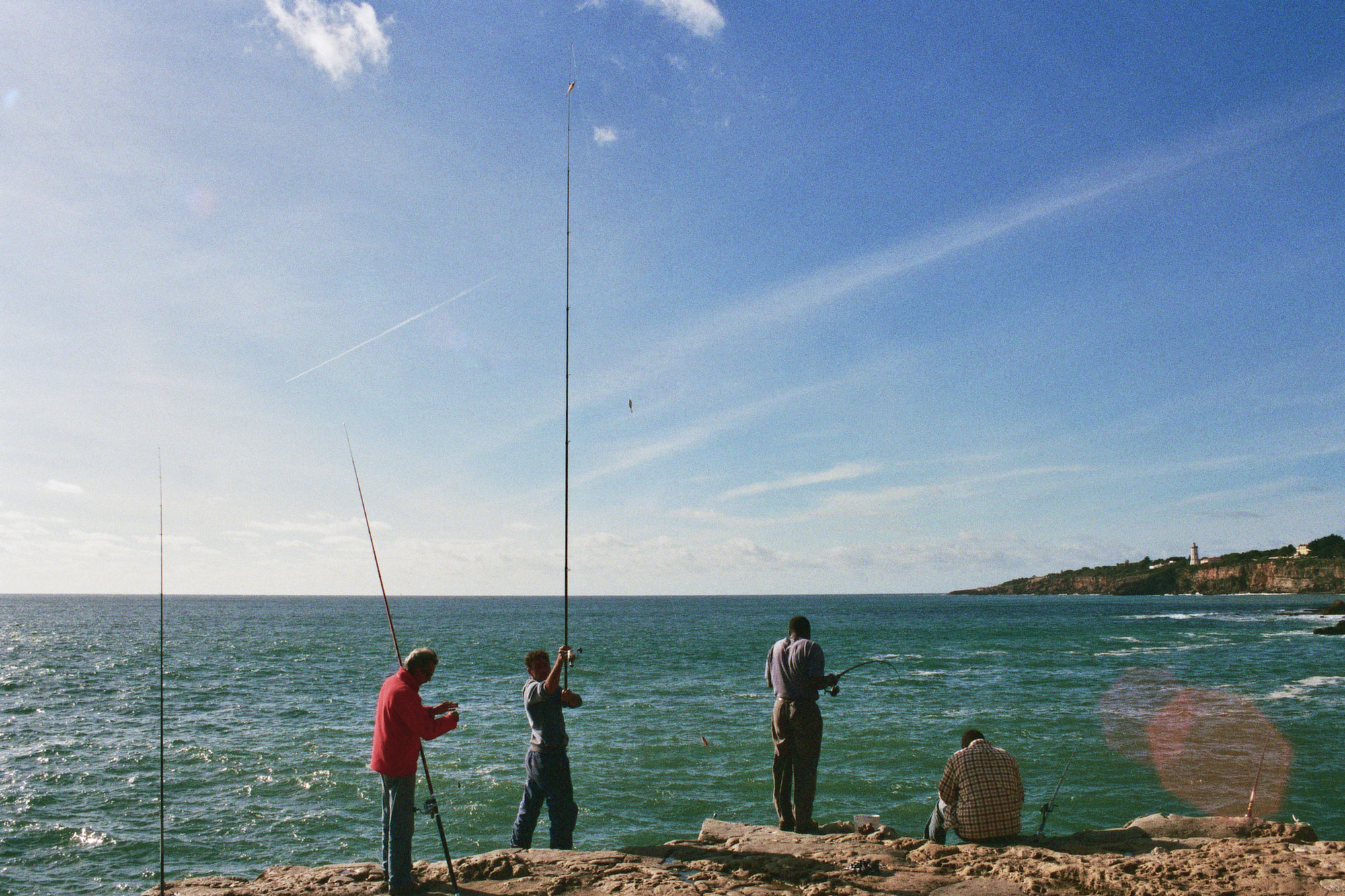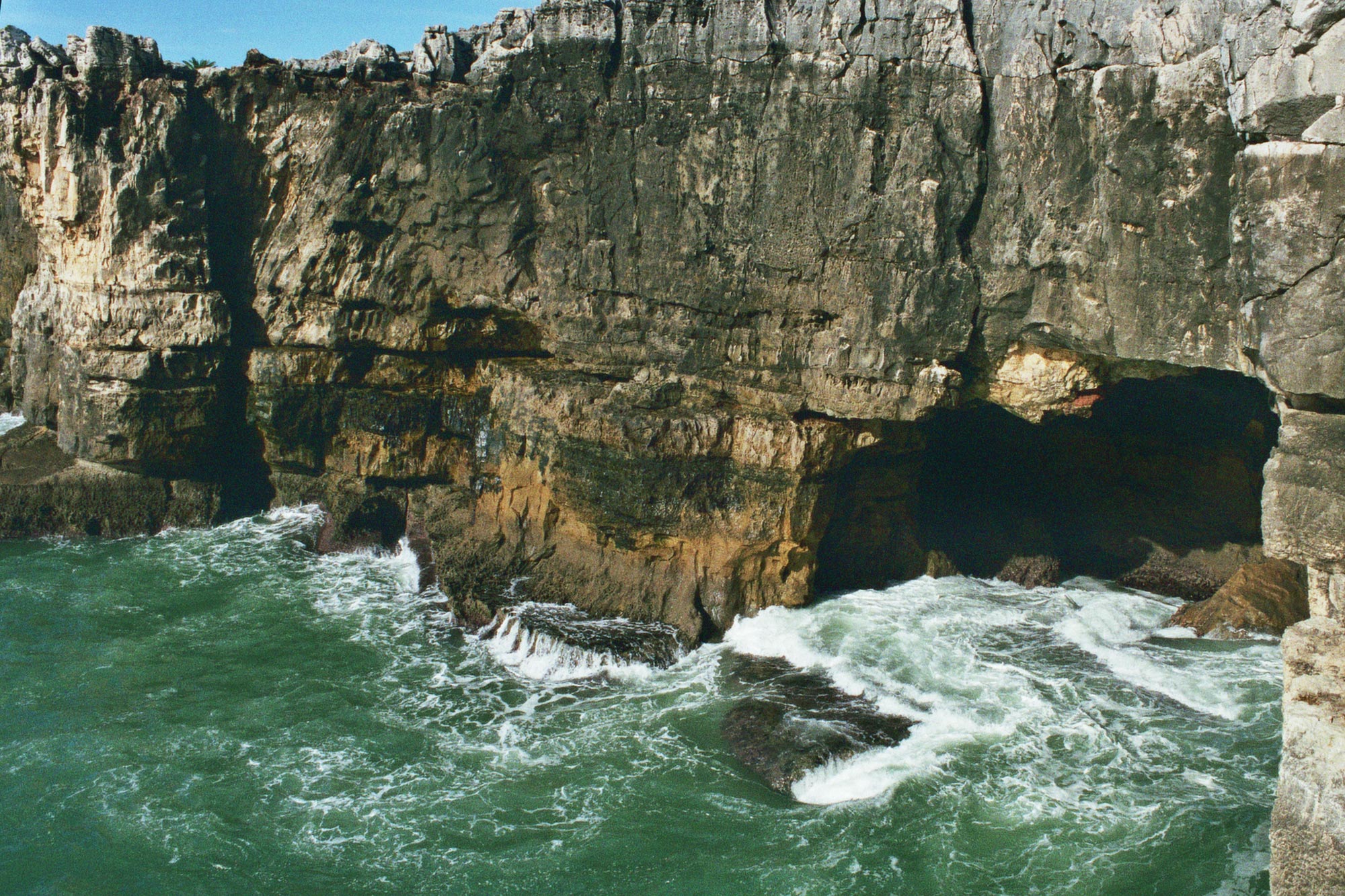 Explorers Festival
This amazing festival of entrepeneurs, startups, and explorers from all around the world was welcomed by local food and rituals like this roasted young pork with bread and mixed salad.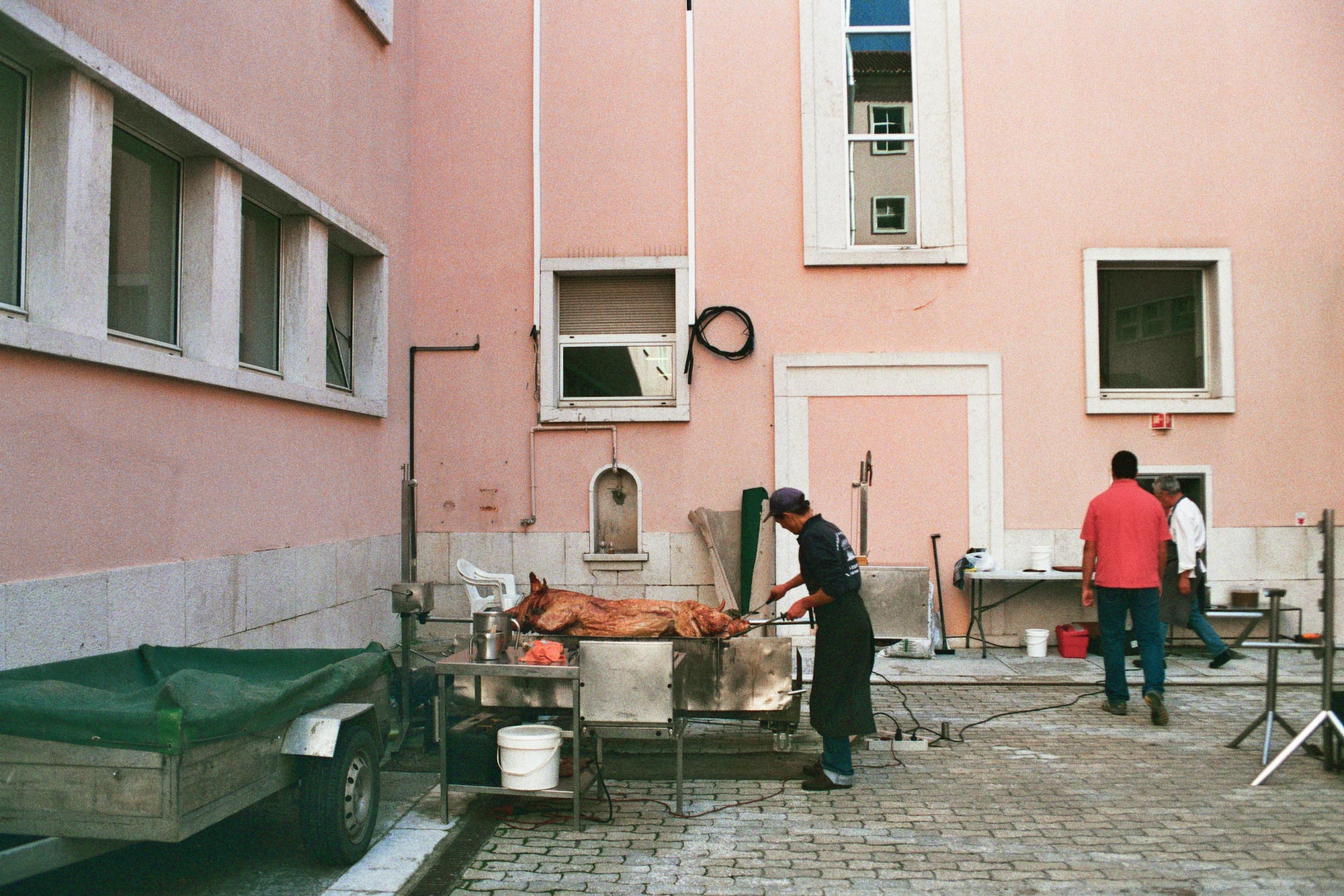 Restaurant Prinzip do Calhariz, Calcada do Coimbra no. 28, Lisbon
Observing her dish, she spins knife and fork with little desire, shoulders straight, motionless. She chews slowly. Suddenly, she looks up from the plate, straight in front of her, gazing at whatever attracts her attention. Her body is so still that just wrists, neck and eyes move. What is this weird balance based on stasis. Is food taking her to another dimension, or is it just a diversion? Sometimes, she smiles.