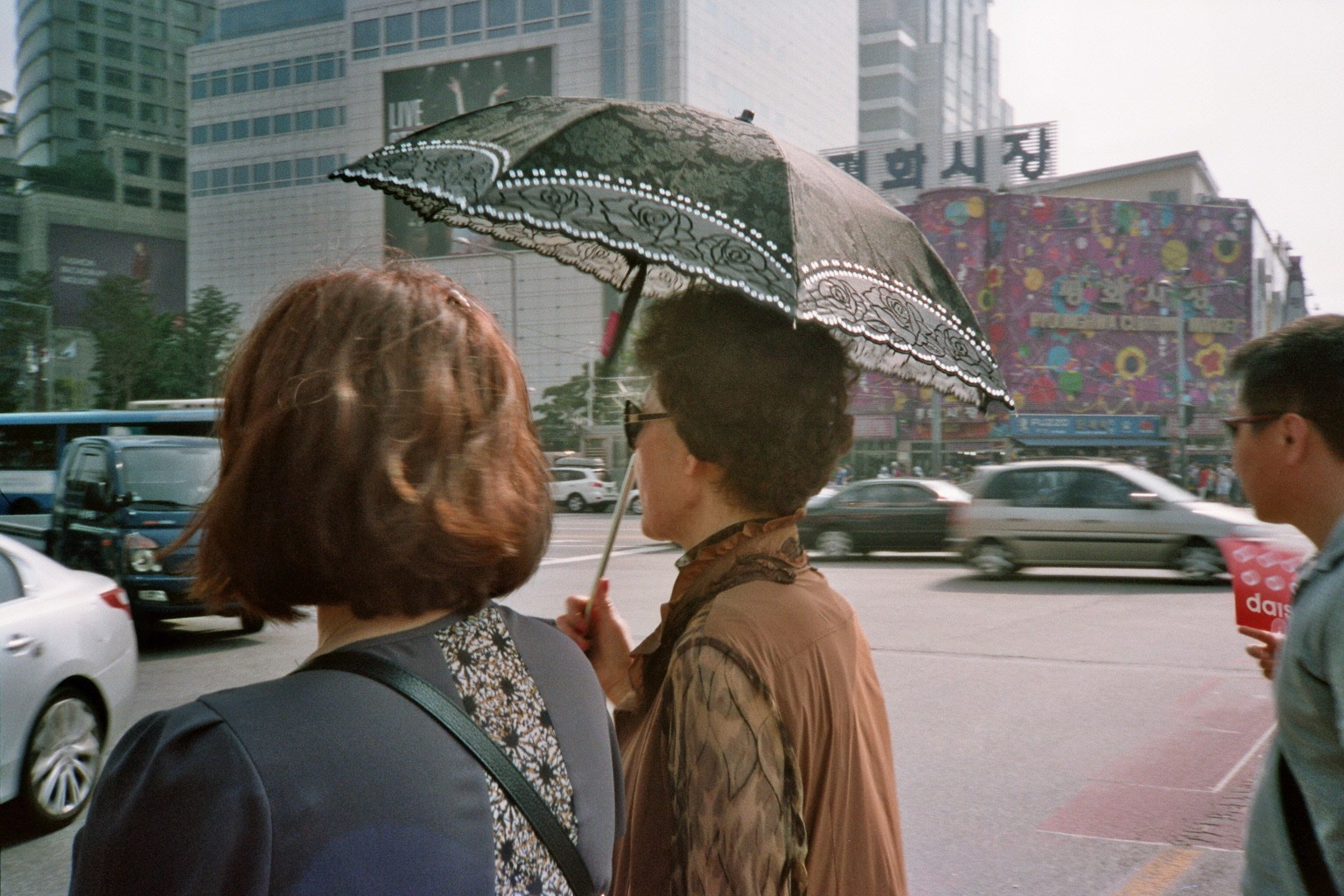 Downtown, in the middle of shopping malls and busy traffic a recreational area runs along a restored canal for 8.4 km before connecting to the Han River.
After the Koren War, in 1958, the stream that was in the past quite dirty, started being surfaced in concrete to become a highway in 1976.
Only in the early 2000s the work of restoring and drainage of the canal was initiated and continued into the creation of this urban green area.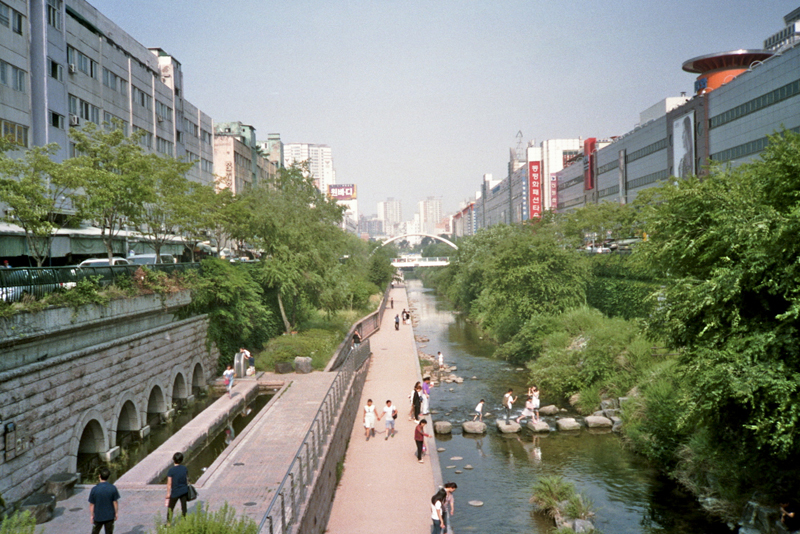 Lots of locals and tourists love this area as it feels like a oasis of peace in between traffic, smog and concentration.
In very hot days taking a walk here is a treat and a boost. In the night light works and cultural events are host along the path.