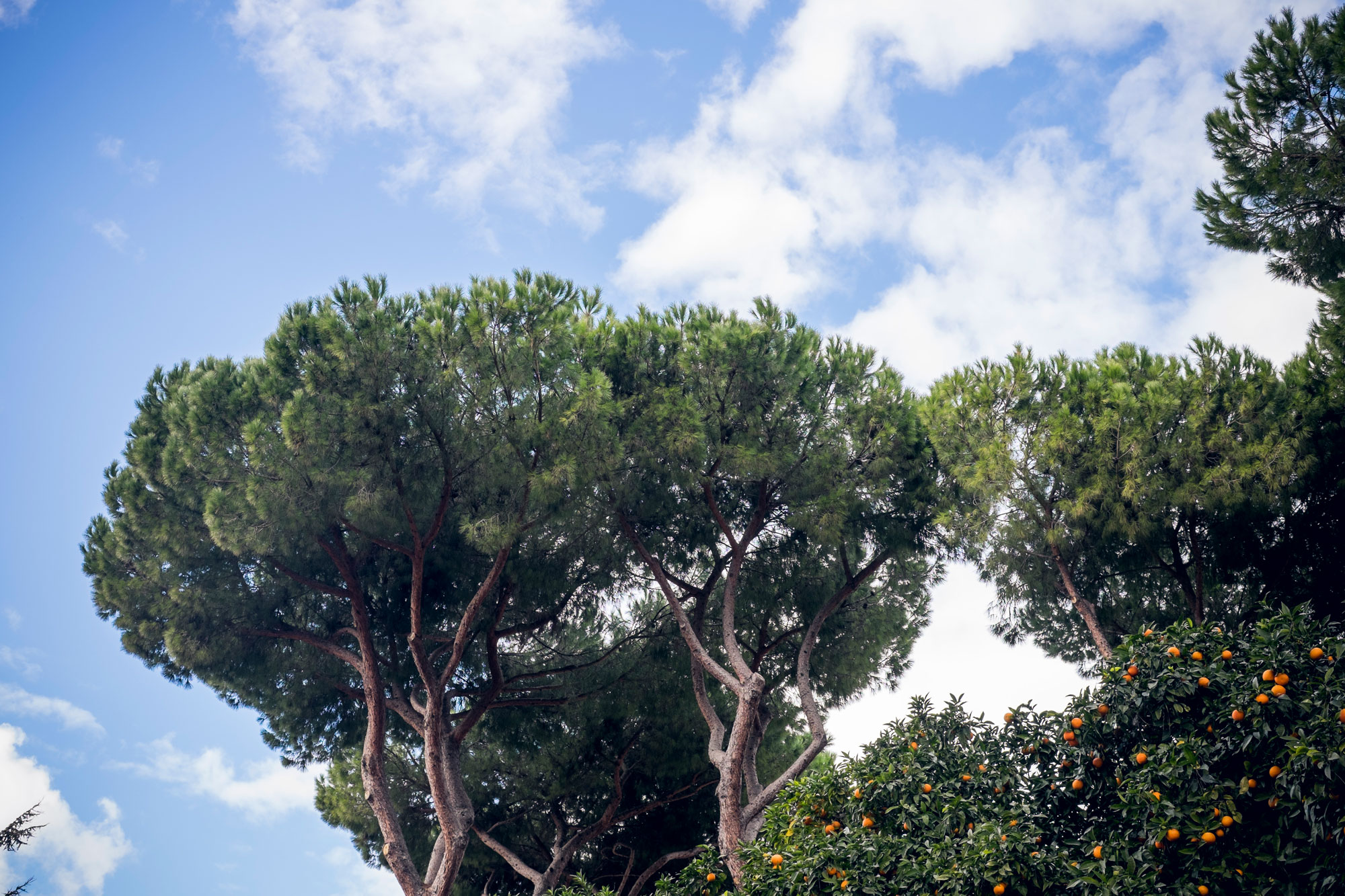 The "Giardino degli Aranci" is a garden on the Aventino hill offically called Parco Savello but renamed because of the beautiful orange trees standing near the typical maritime pines. It is certainly one of the most magic places I have encountered in Rome.
It was a very windy day in the early days of the new year when me and a friend decided to climb up the Aventino to explore this gem.
From the main entrance it is just few steps to the central walk of the garden, a yellow grit path with ordered orange trees to the sides, ending up at the breathtaking terrace. It was so windy that we could not keep our eyelids open for long, meanwhile the clouds were moving so fast that the look of Rome was changing at each glance. Just like that, San Pietro was shining white in a ray of sun,  then disappearing in a dark shadow, the river Tevere glittering in its bends, the Altare della Patria surly looking from the other riverbank.
It reminded me of the game of time, that covers and uncovers history and stories of humans, that has played with this eternal city and has layedered it with kings, slaves, emperors, popes, richness and decay.
WHERE: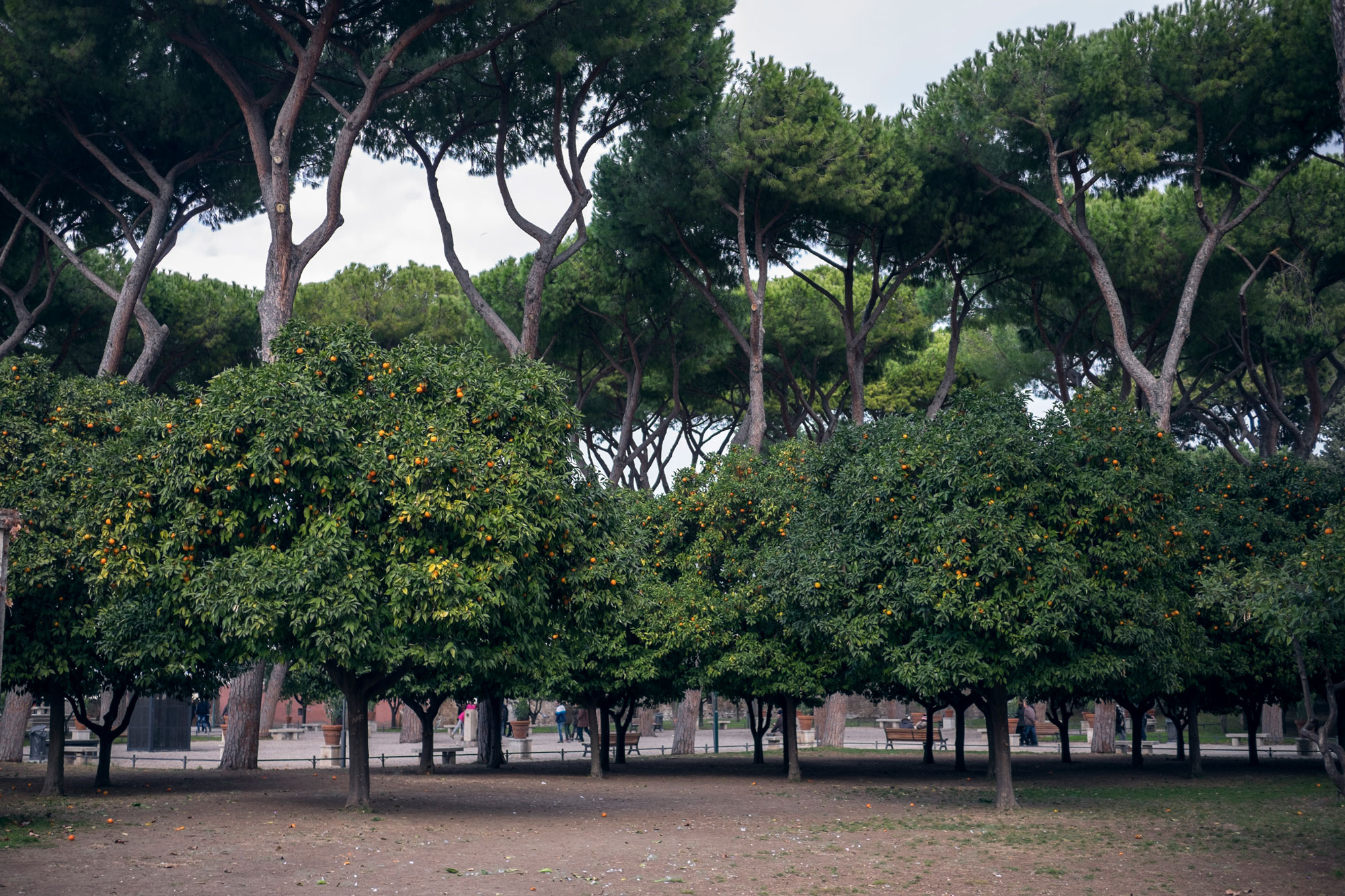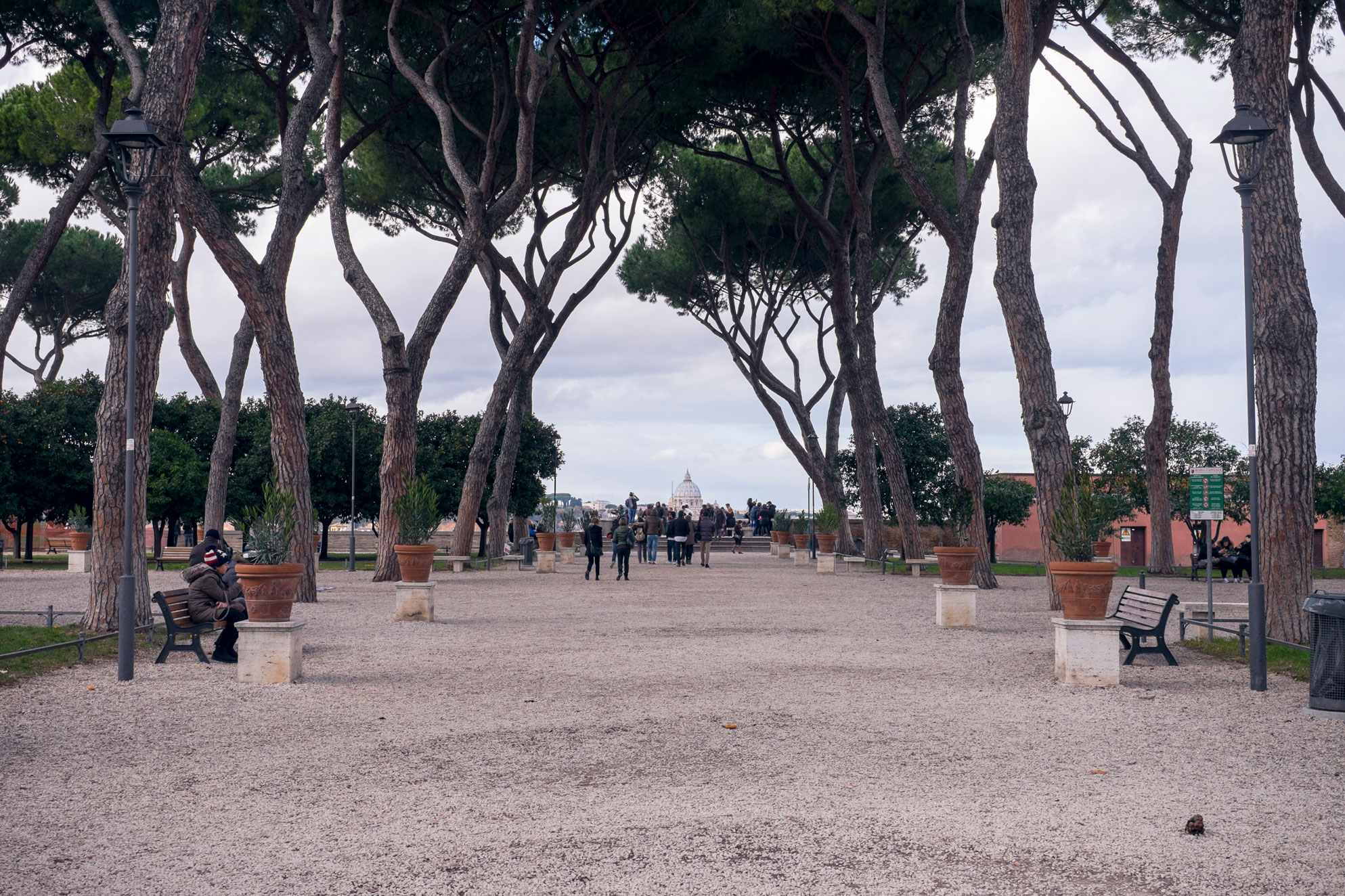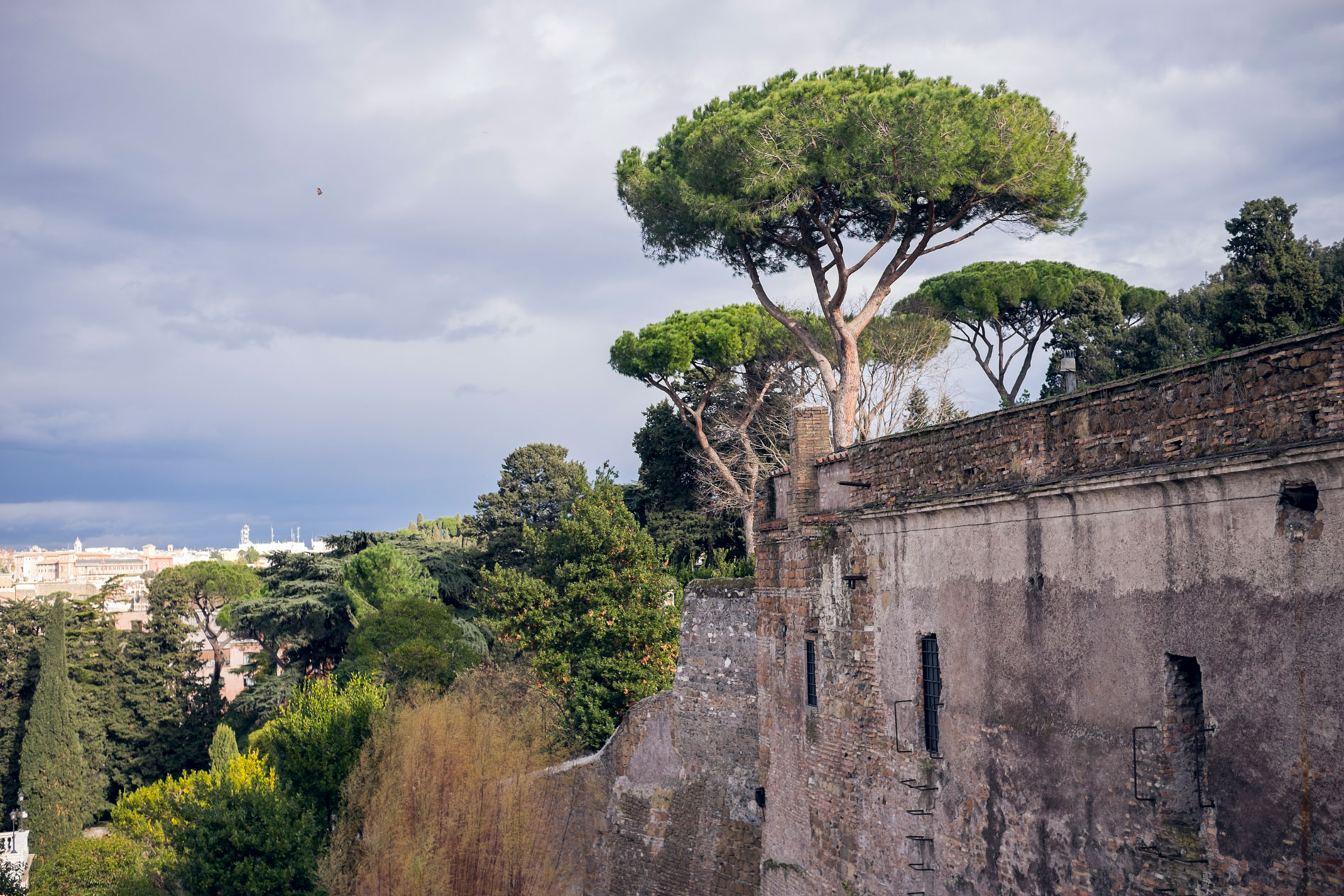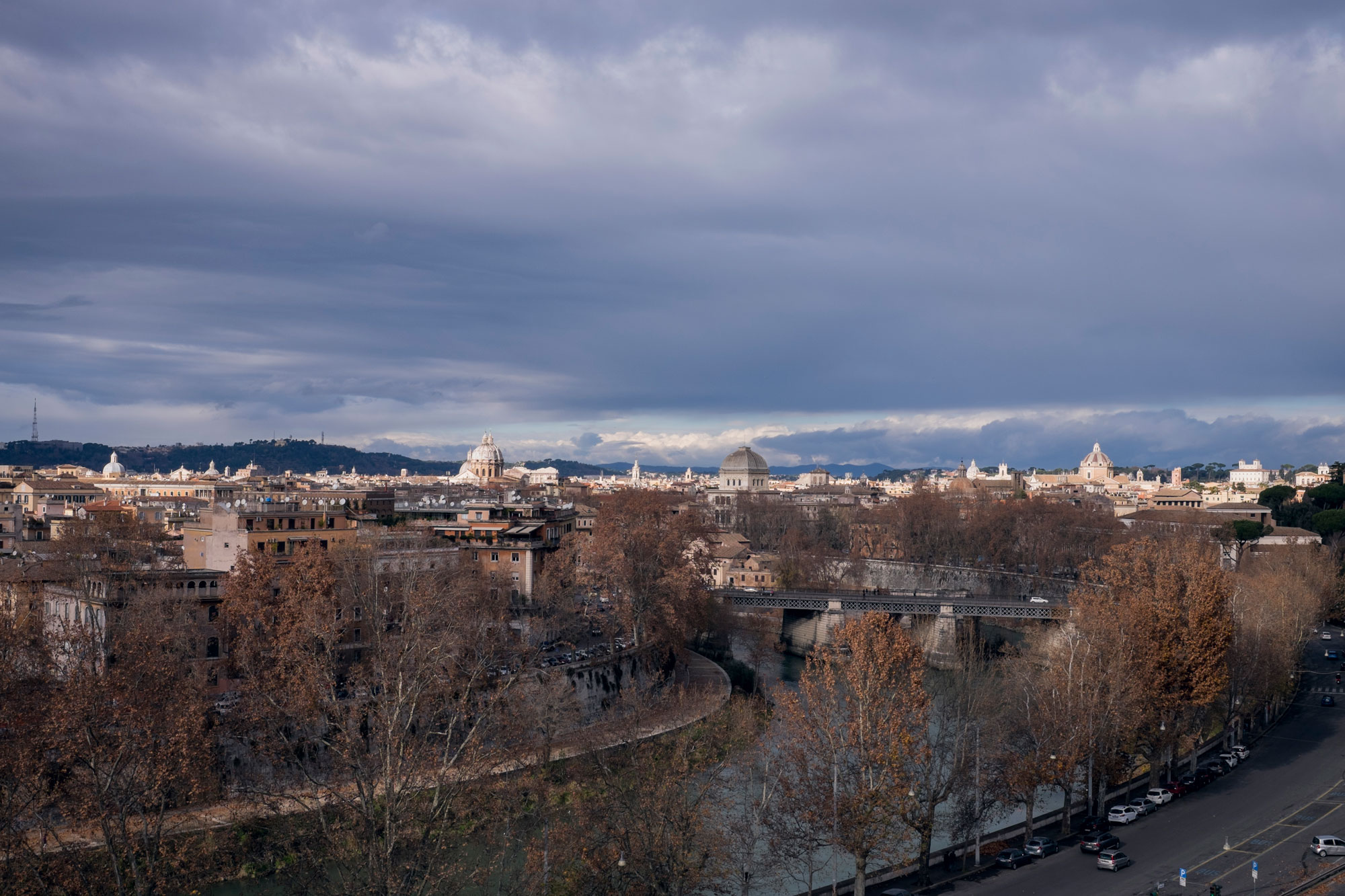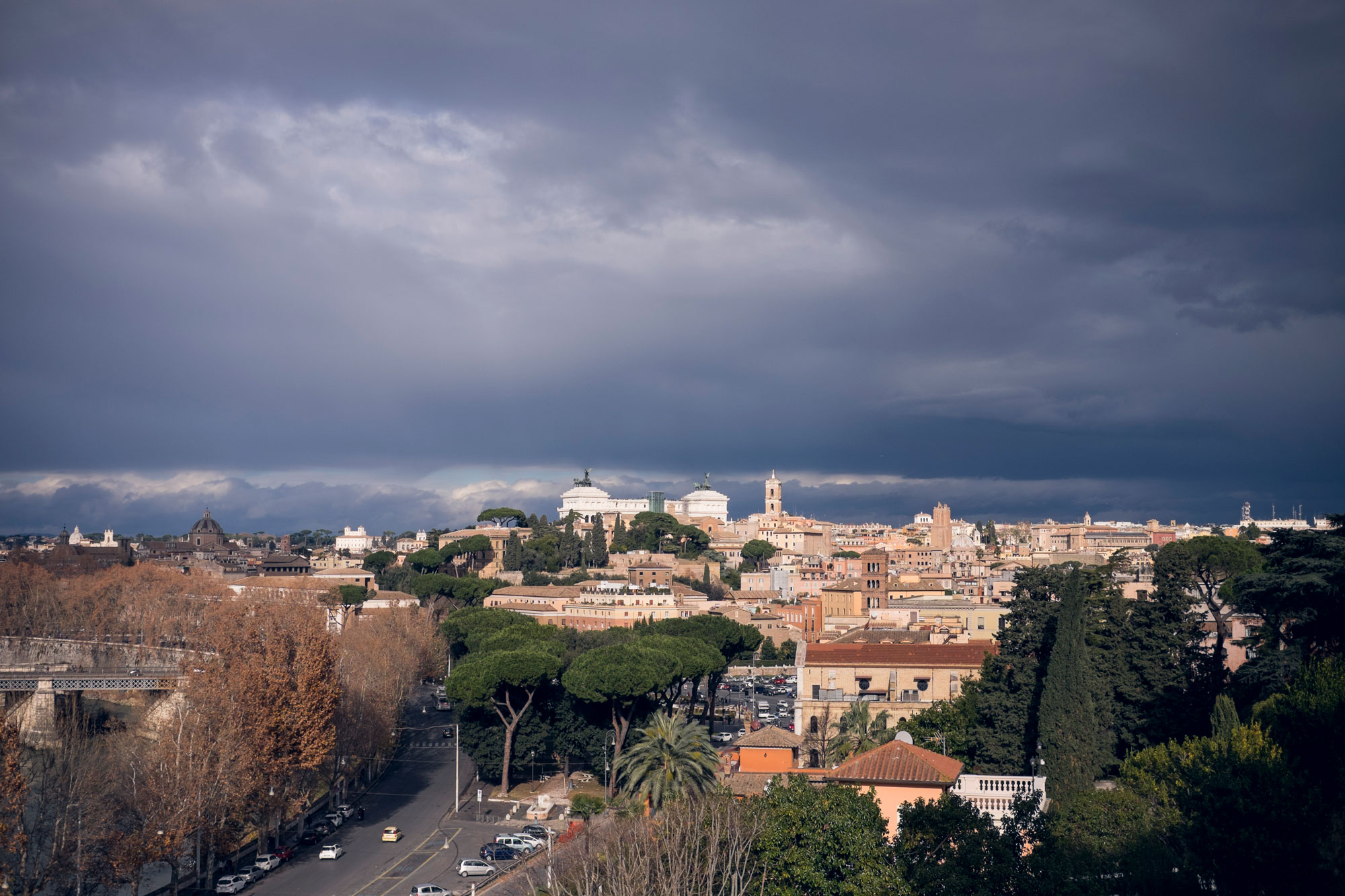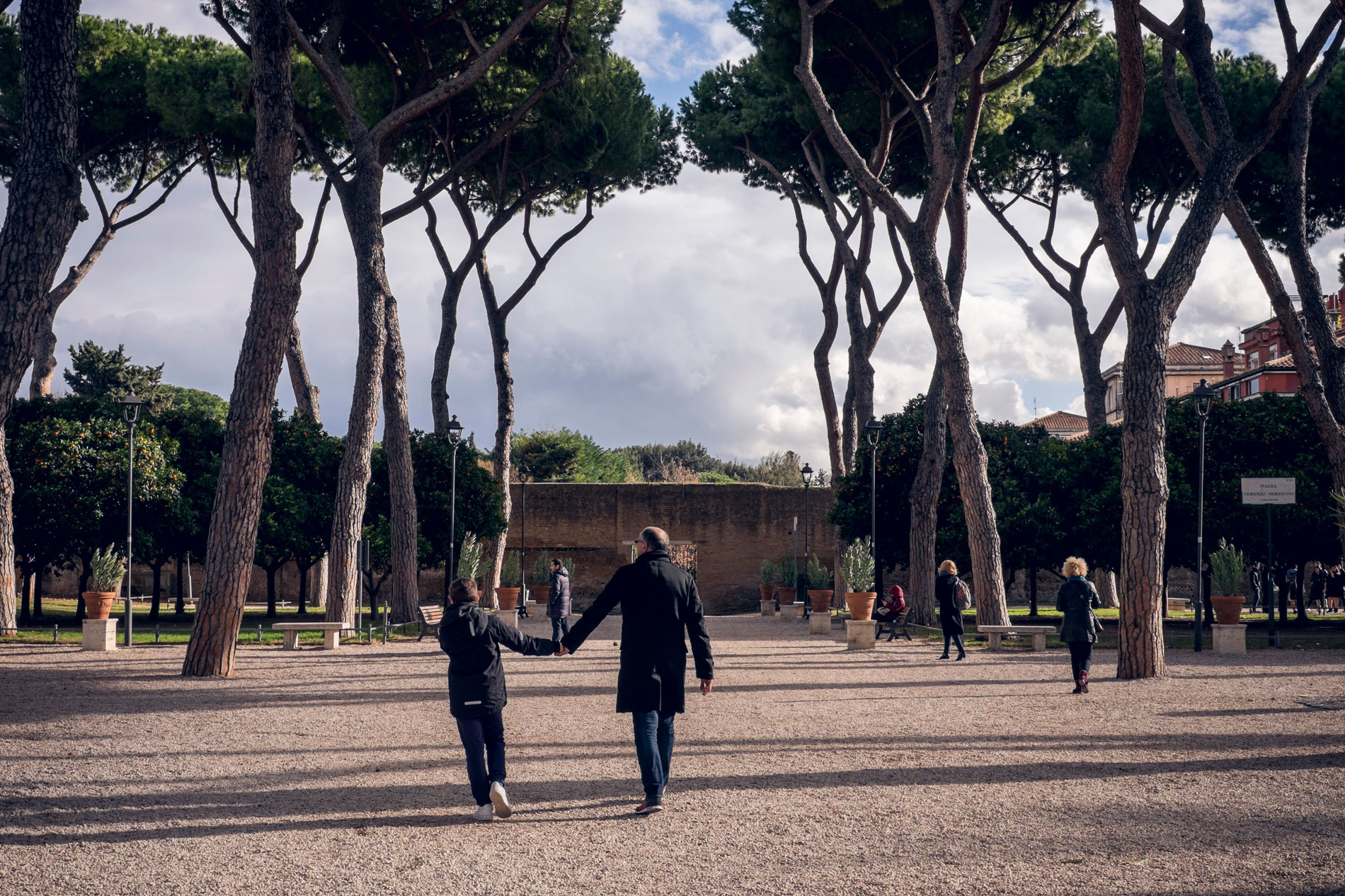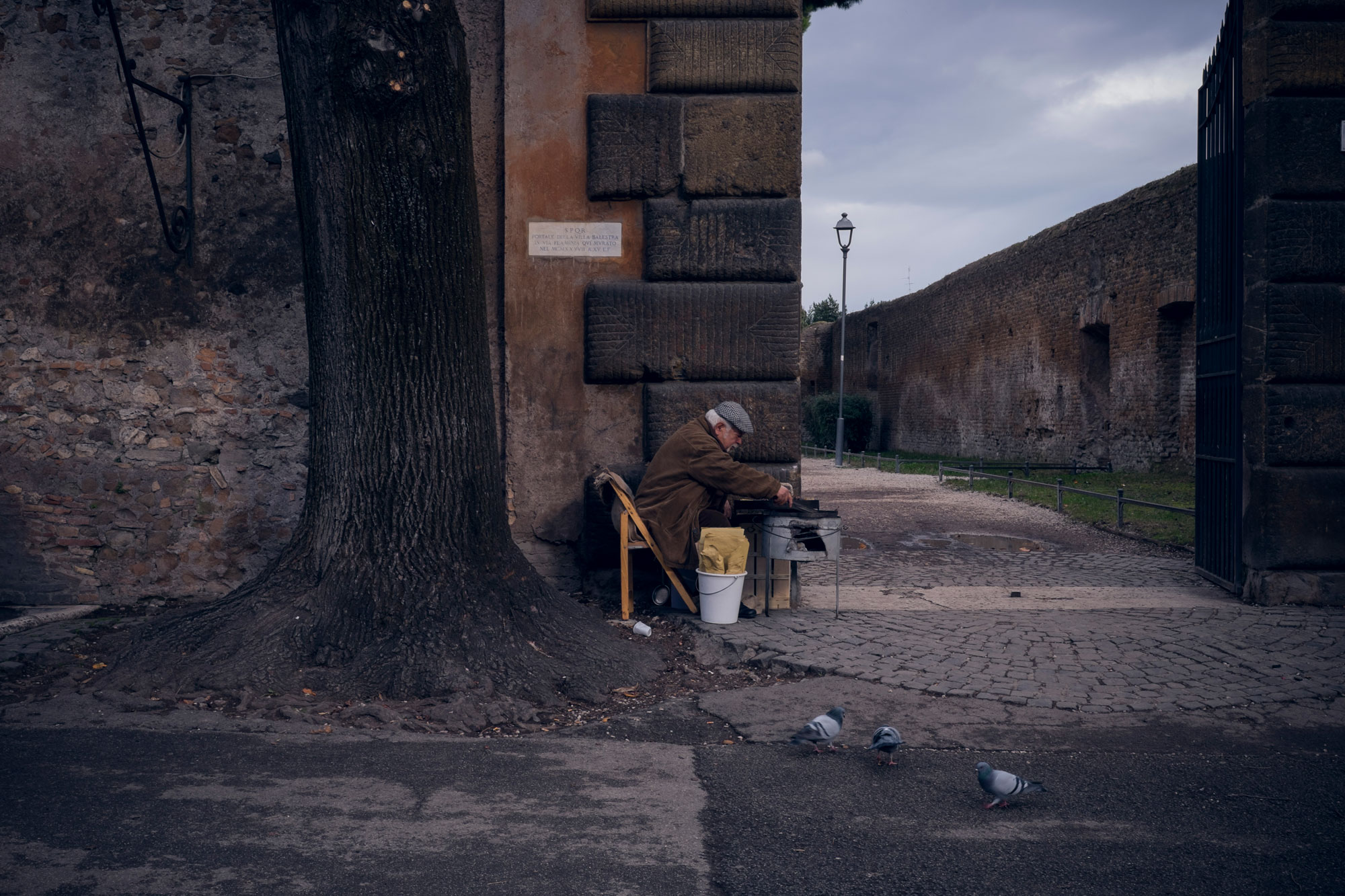 Chestnut street vendor, Piazza Pietro D'Illiria
Few steps after the garden, a humble facade intrigued us, we stepped in and got touched by the delicate atmosphere of the Basilica of Santa Sabina. The empty nave and the high sealing, the light marbles and the light decorated apse. Rome is the city with the best representaion of Baroque, elegance and opulence. Here instead the late Roman style suggests a humble Church and a deep feel of belonging to God.
WHERE: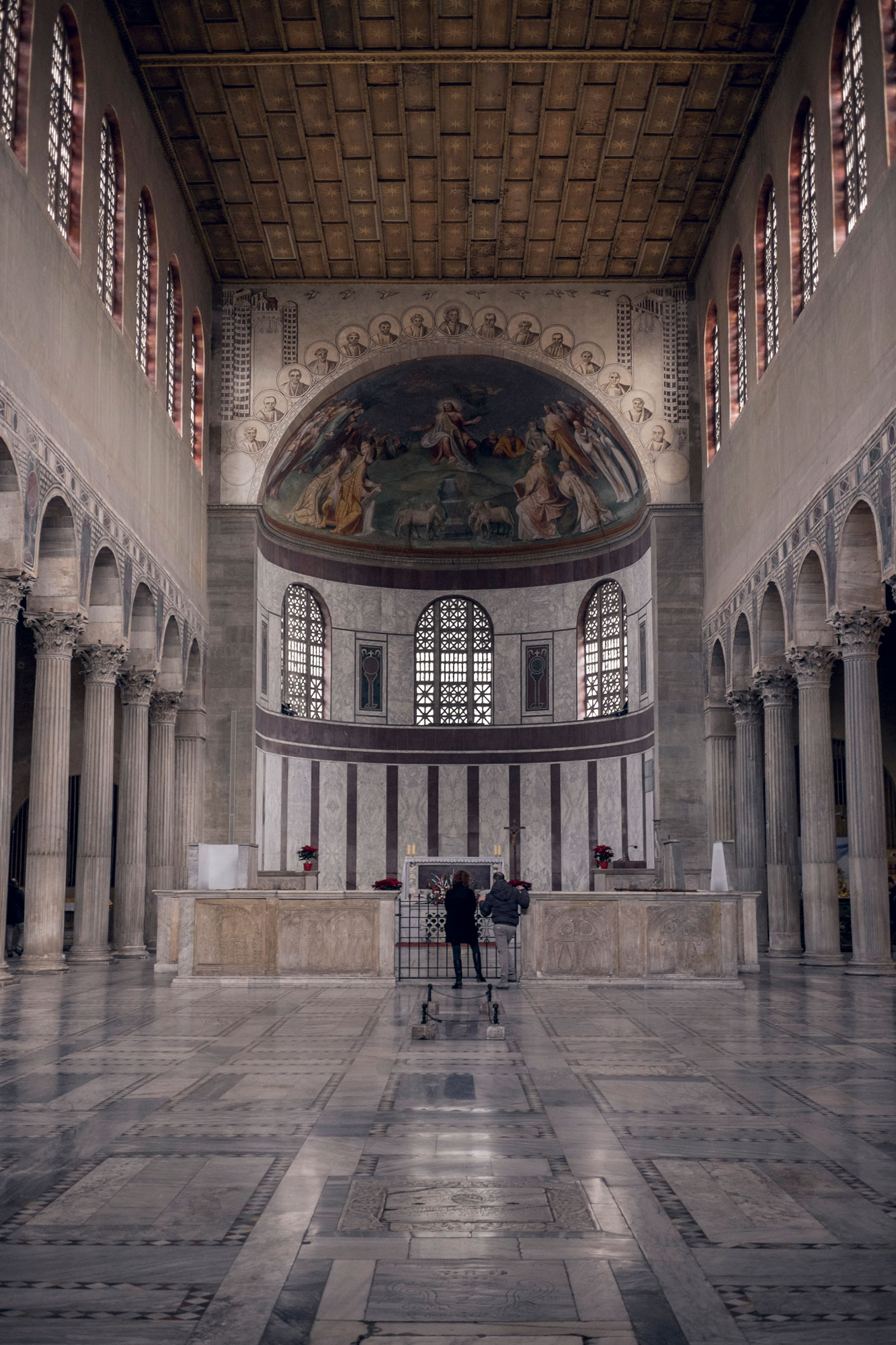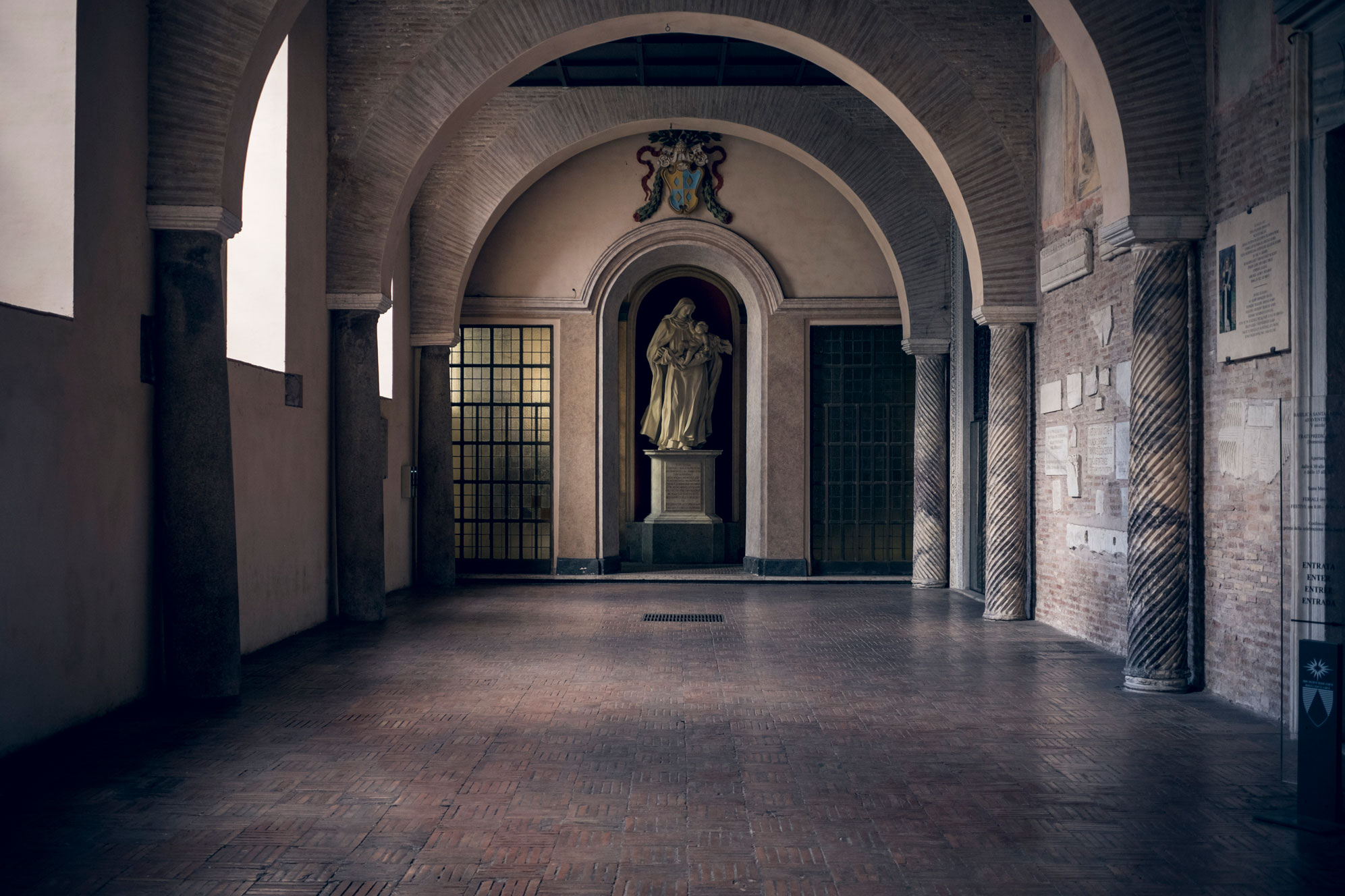 Proceeding further to Piazza dei Cavalieri di Malta, people in a long queue is quietly waiting in front of a closed portal. One by one they get their turn to look for few seconds into the metal door lock of the big portal of Villa del Priorato di Malta. From that, the view is perfectly narrowed through an arc of plants onto the cupola of San Pietro.
WHERE: