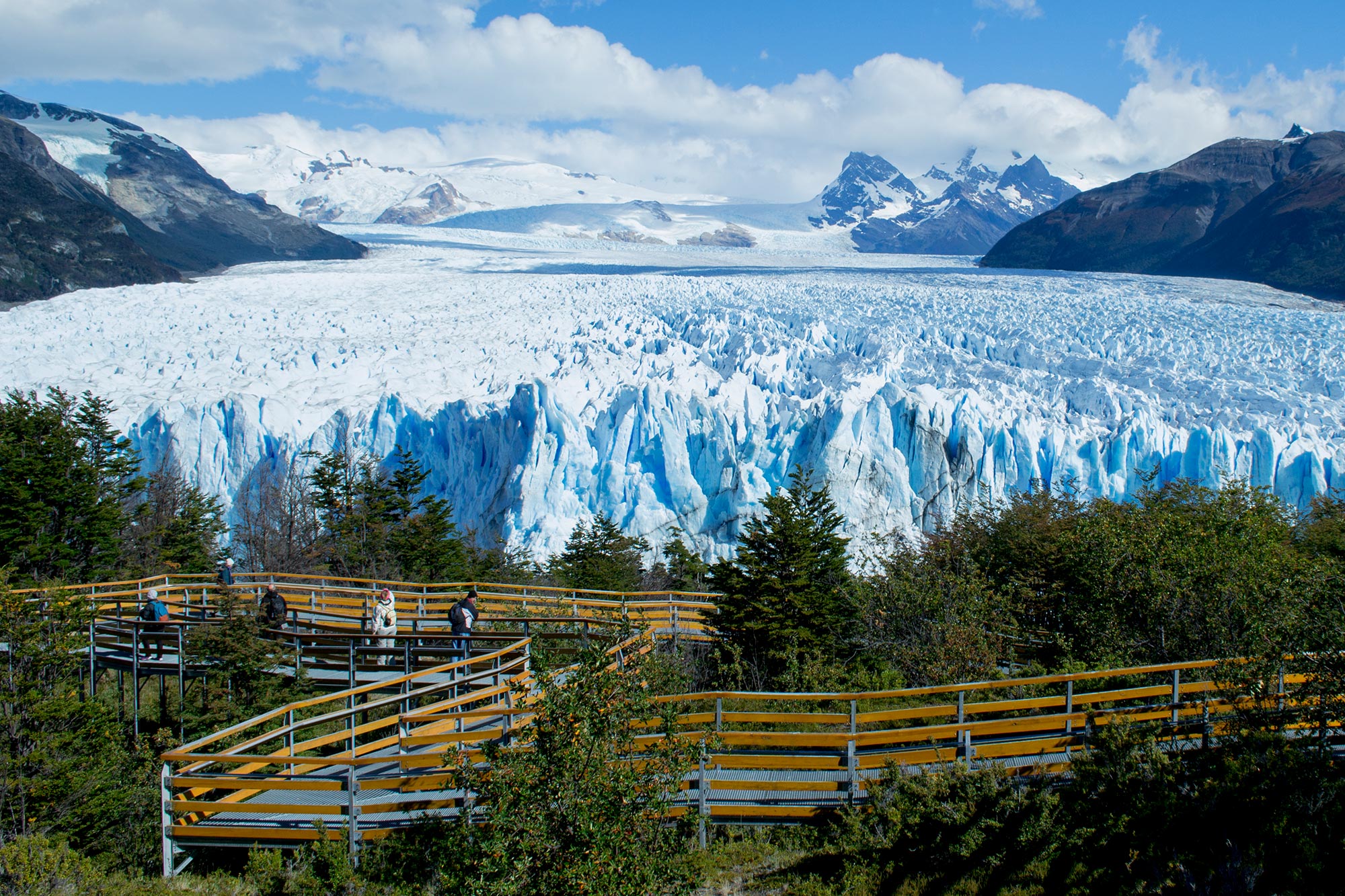 Grand and majestic, a silent beast that breaths in cracks and communicates with thuds of ice to the ground.
An instant show of masses of ices dashing on the water is followed by the sound of the impact, that, by nature, is always late to what the eyes can see.
Staring at the Perito Moreno can easily last hours.
It feels like being petrified in front of a wild animal that could eat you at any time.
It feels like it could break apart collapsing on itself.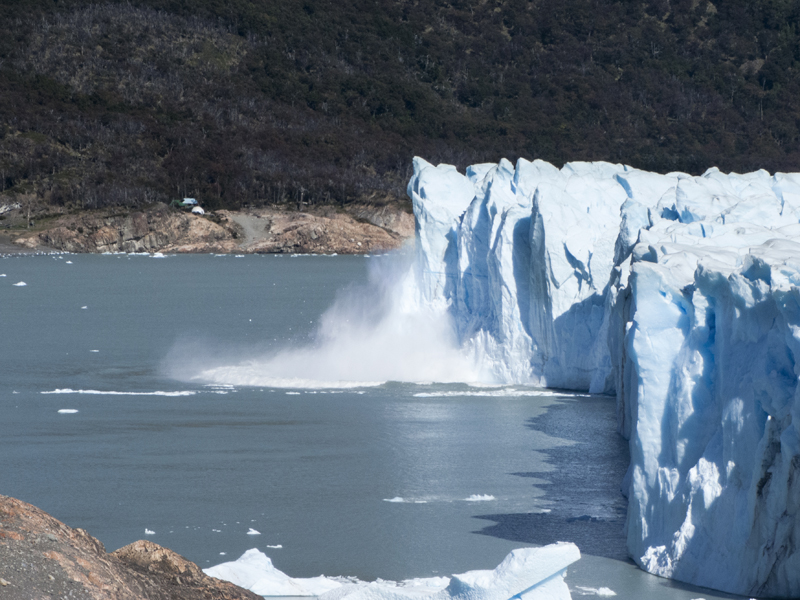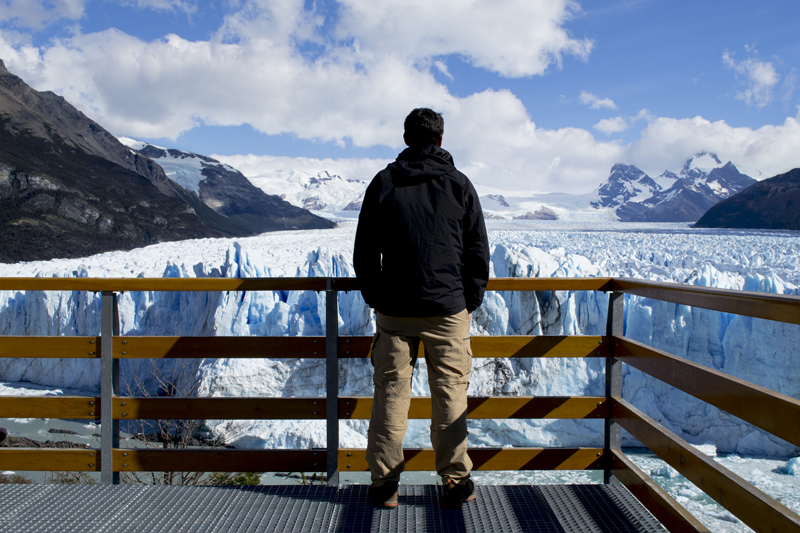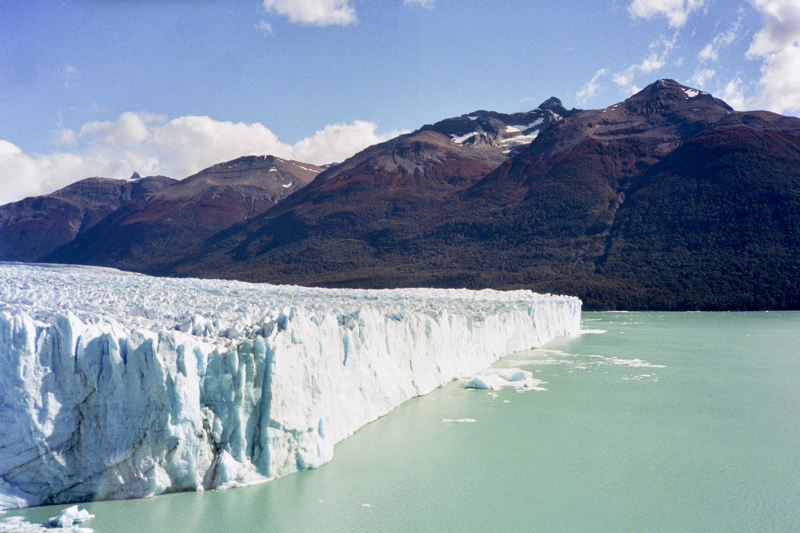 From the bottom, the giant feeds the water basins in its unsurpassable dignity, like a good parent.
It is comforting to know that the glacier does not get old, instead it is regenerating itself every year, being one of the few in the world that are not going to disappear soon.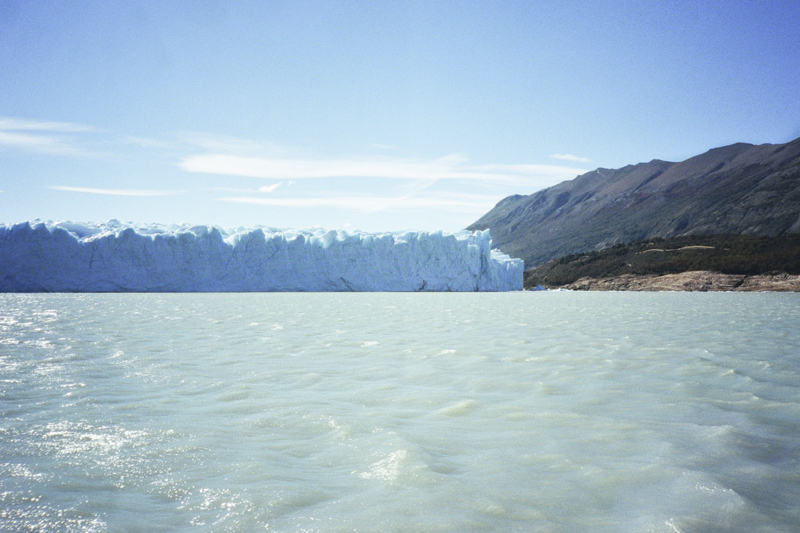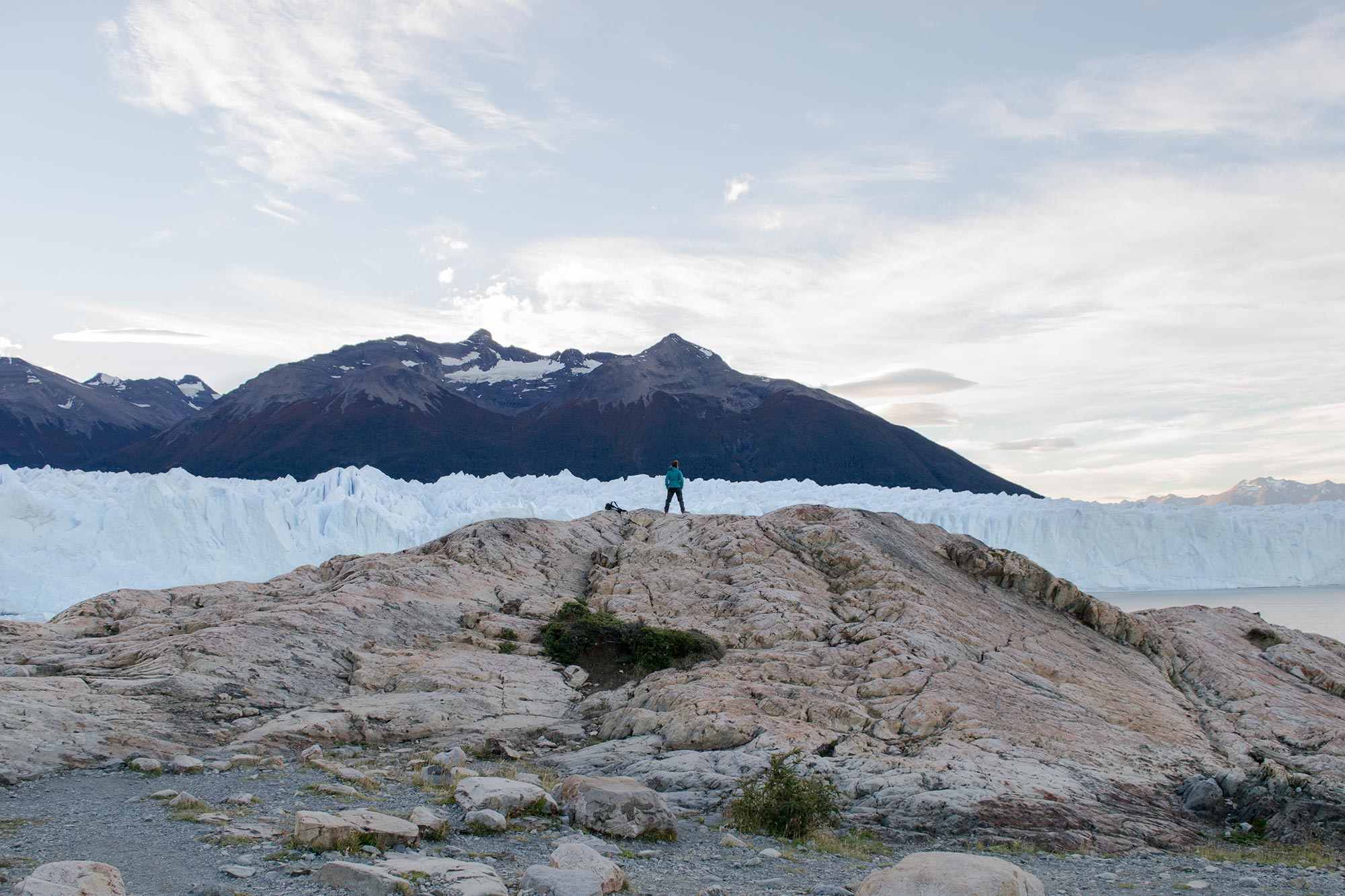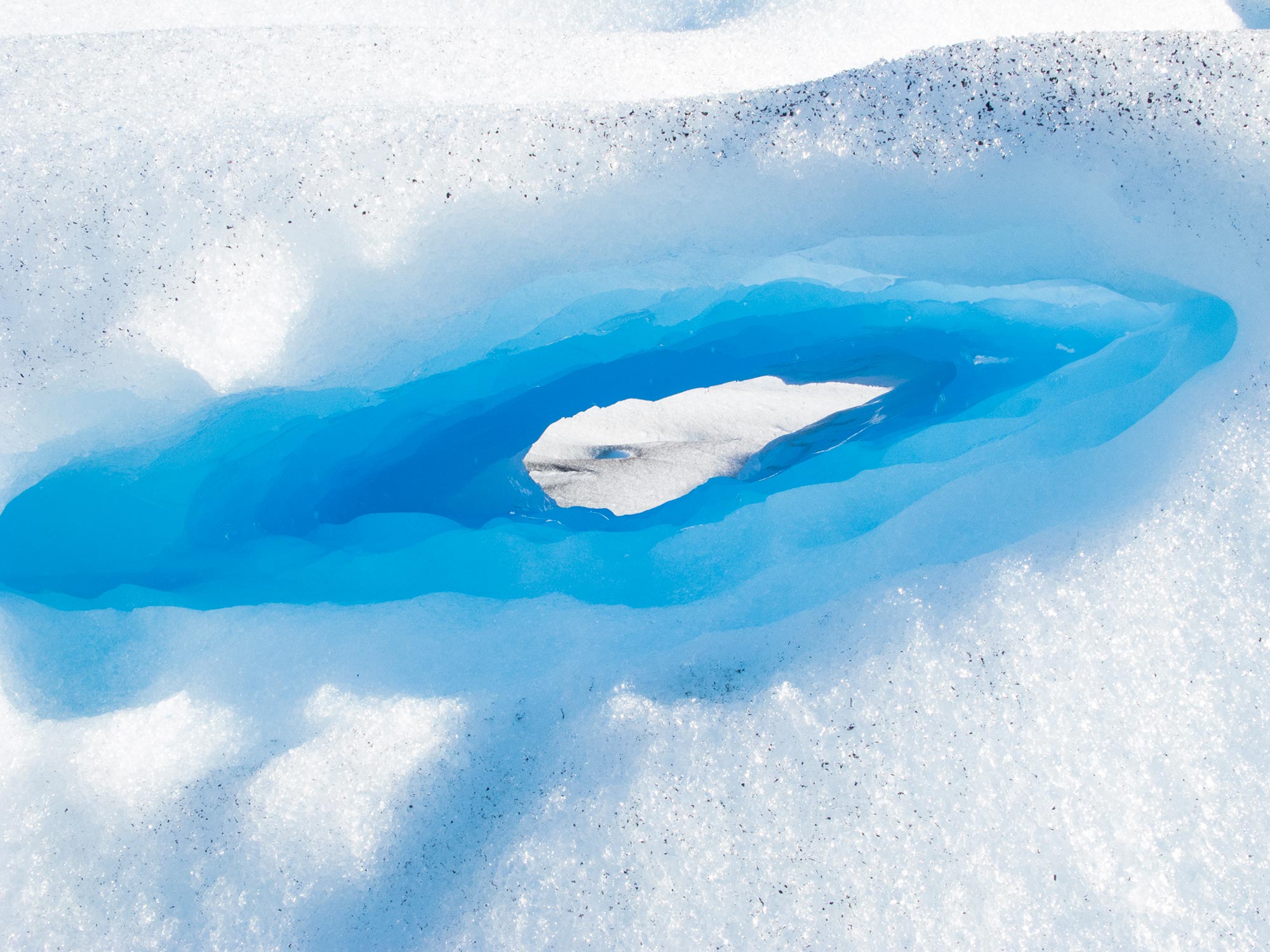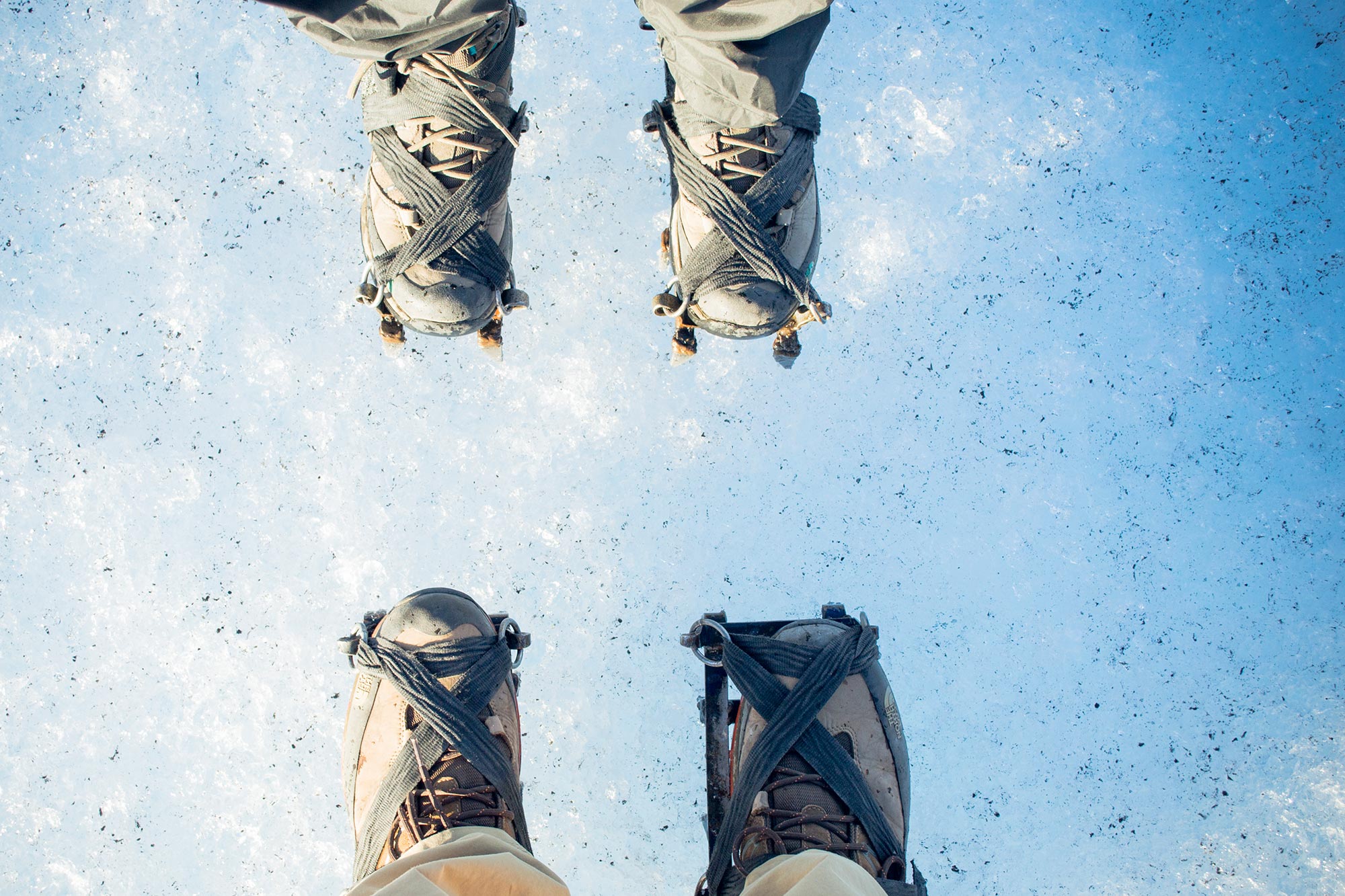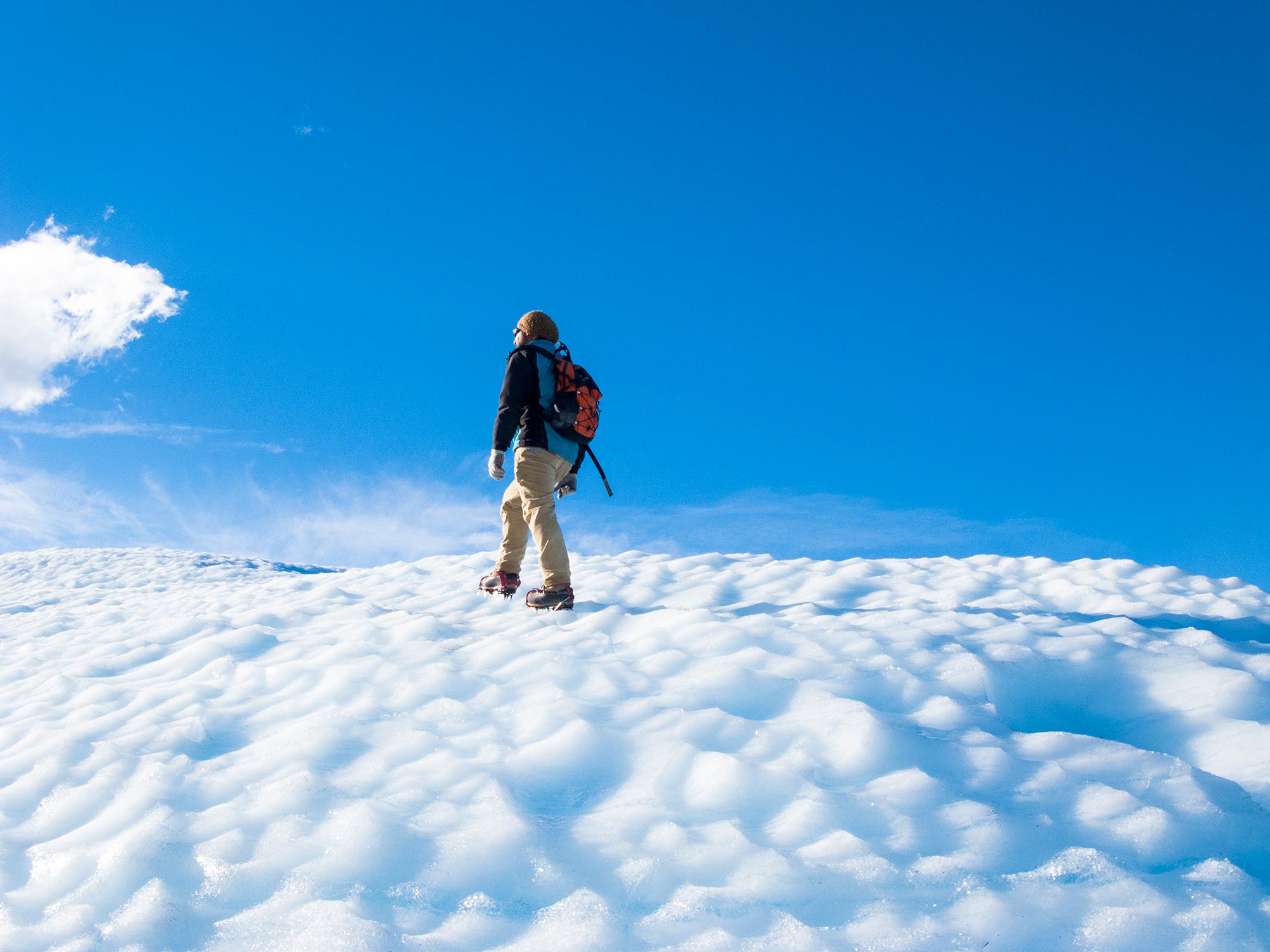 Walking on these mountains of ice, enjoying waterfalls and rills, passing near holes more than 40 meters deep.
Perito Moreno feels alive, and certainly is. It has its own rules, it is ephemeral.