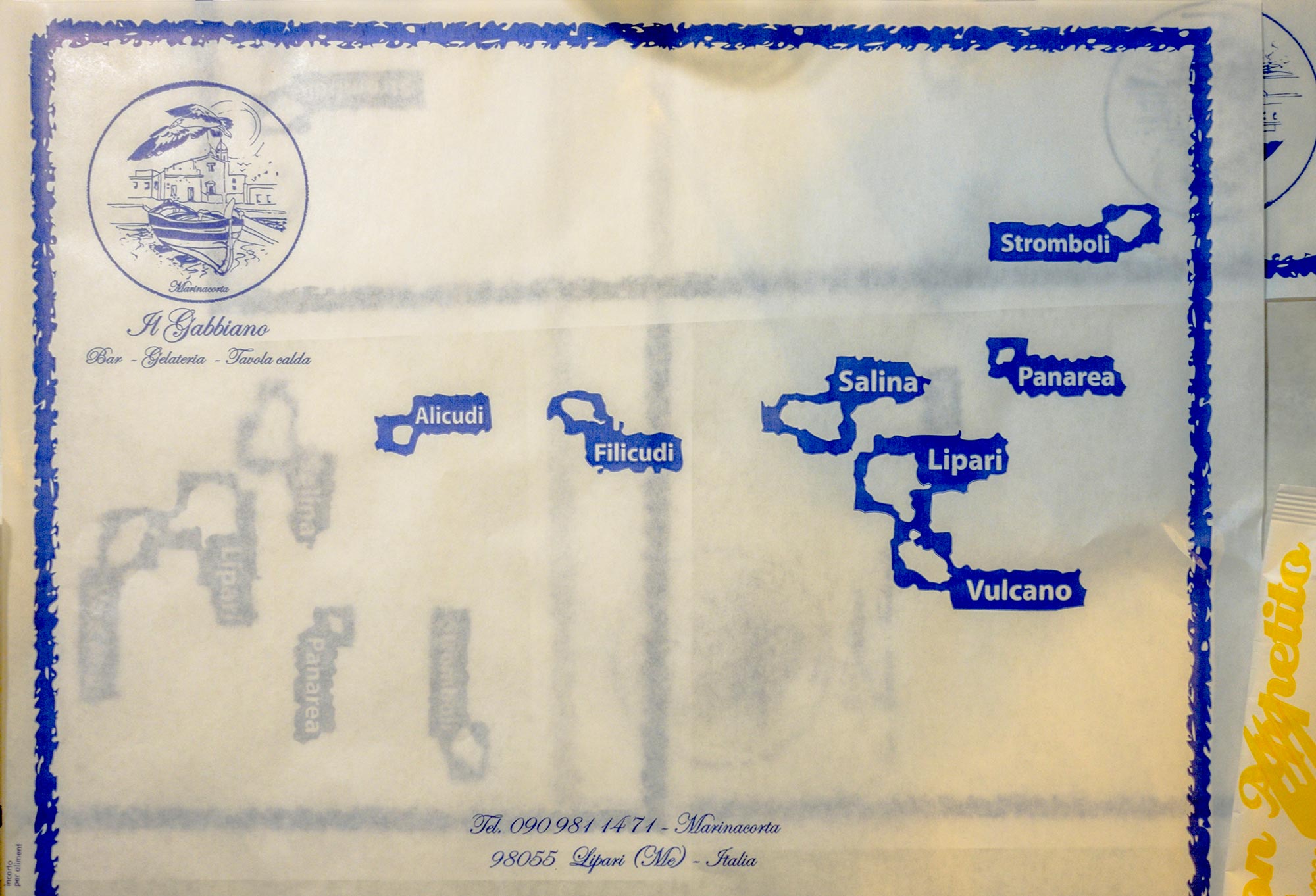 It is not the easiest trip to arrive to the seven Eolian islands, having to reach first Milazzo or Messina and then taking the ferry until the archipelago.
The sea is so blue and so salty in this part of the Mediterrean that you can float very easily, your legs and arms wide open, looking at the sky, for minutes, or hours.
Sea, food, and nature are equally amazing in all the islands, but depending on the visiting time at disposal, people can make their own itinerary:
quietness and wild nature, Alicudi and Filicudi
trekking on volcanoes, Vulcano and Stromboli
local products and wine, Salina
a mix of beach and nightlife, Lipari
boat and bays, Panarea
Me and my friends spent five days with Lipari as the base. It is certainly not enough time, as always, but thanks to local tourist agencies we were able to visit Vulcano, Stromboli and Panarea as well.
I will mention one super agency called Gruppo Arancio (gruppoarancio75@tiscali.it). They have rather small boats that host around 20 people, so they can get very near the shore in bays and they can stop for swimming many more times than bigger boats. The captain, Francesco, and his nephew Salvatore are great hosts, featuring sicilian music and explaining lots of details along the tours.
Many tours end late at night and the way back in the middle of the sea under the most starry sky is one of the most touching experiences.
Messina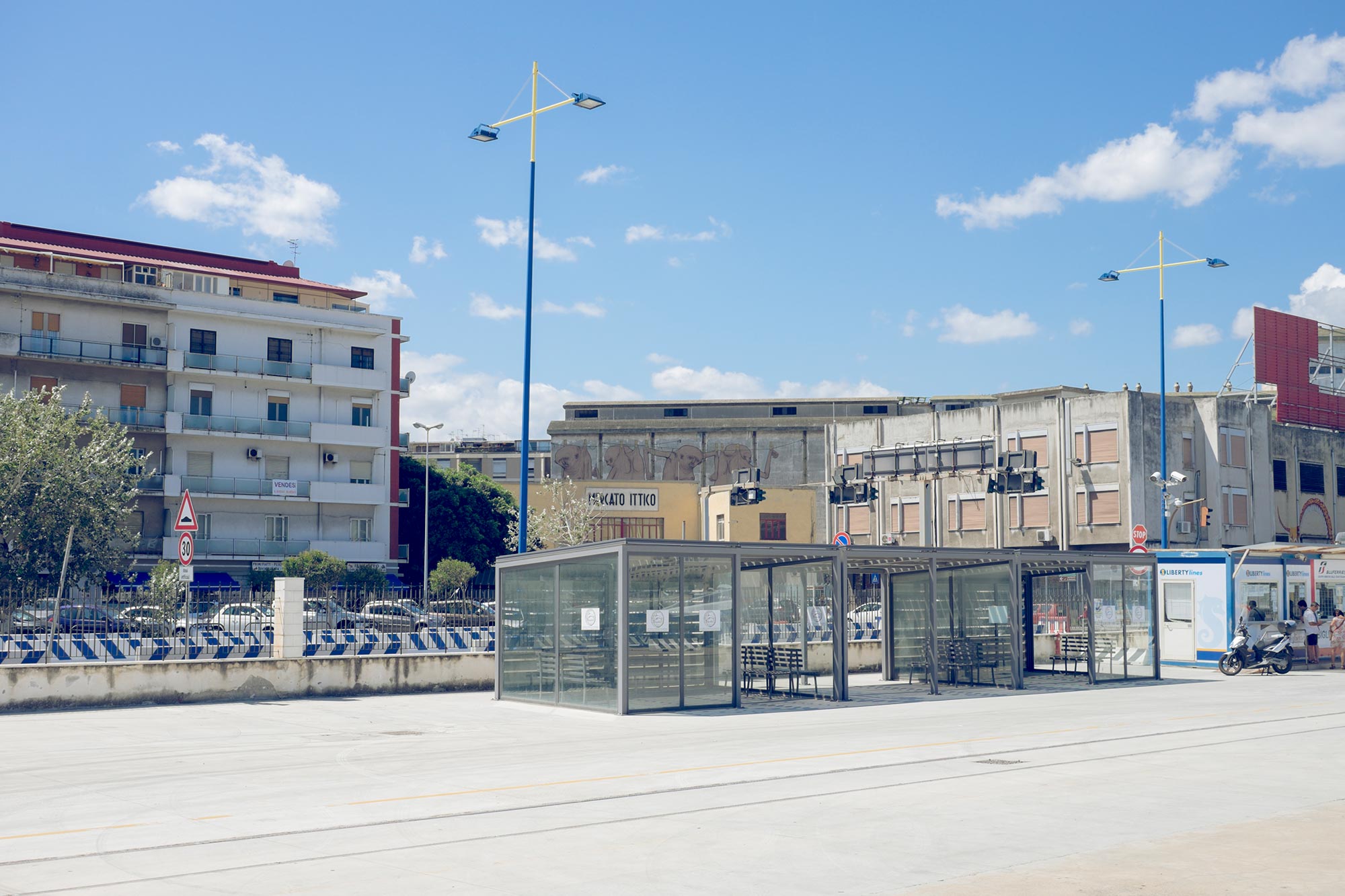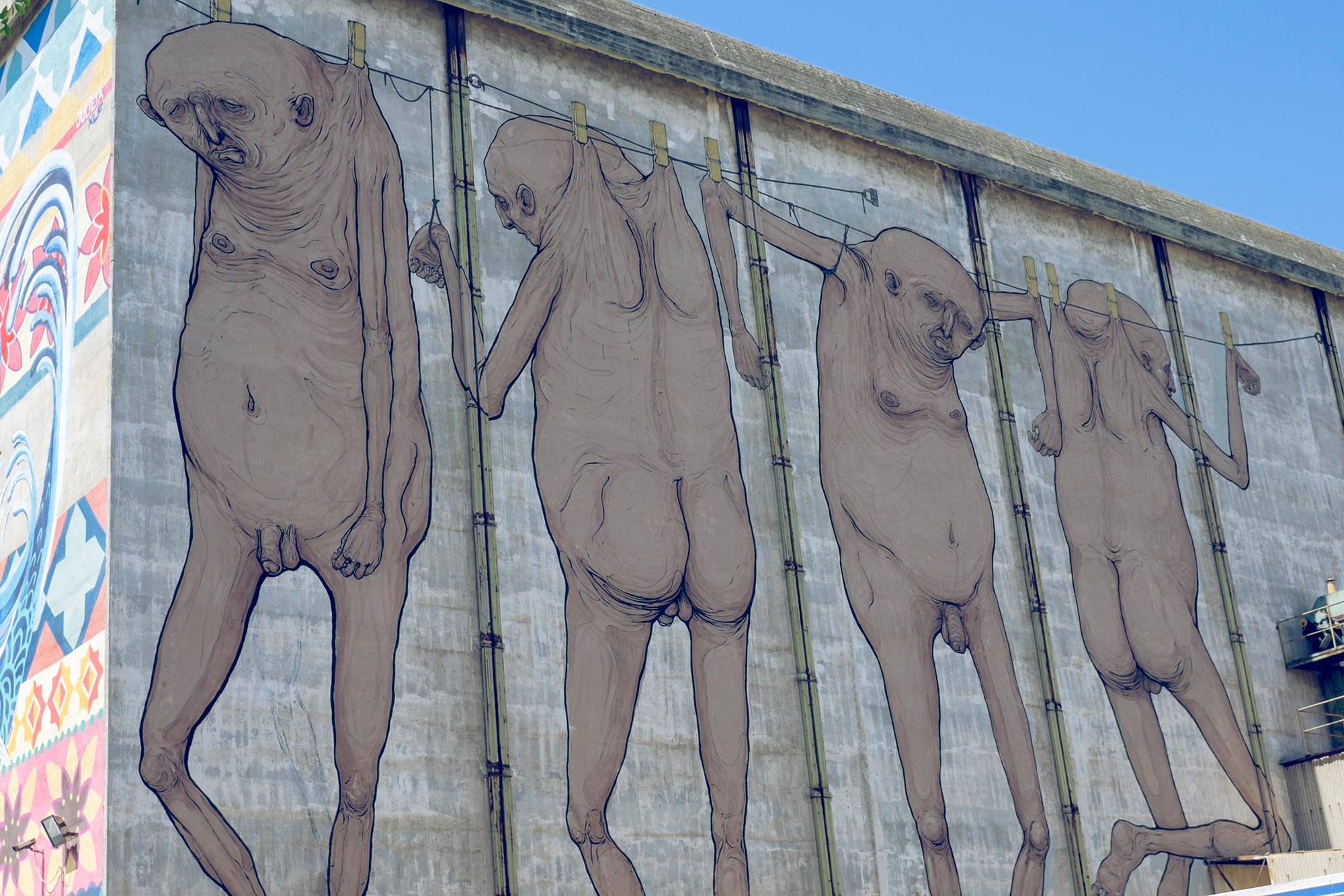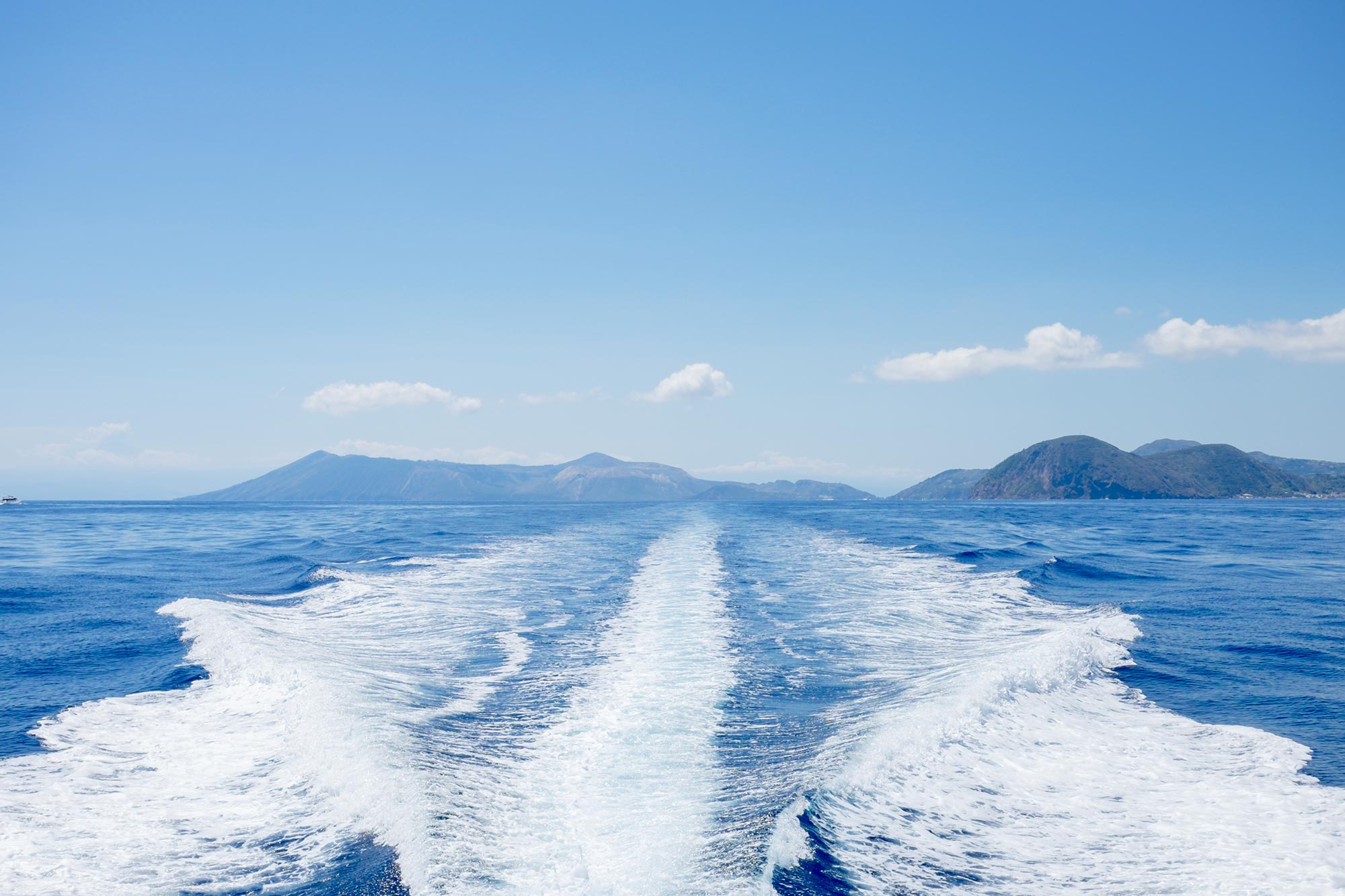 Lipari
Waking up and having breakfast on a terrace smelling salt and looking at the sea beyond the low roofs. Taking a bus to one of the beautiful beaches, enjoying a simple Eolian salad with local capers and great fish. Strolling around in the night with a great pistachio gelato listening to the many singers in the restaurants along the main street. Life is easy, when you are in Lipari.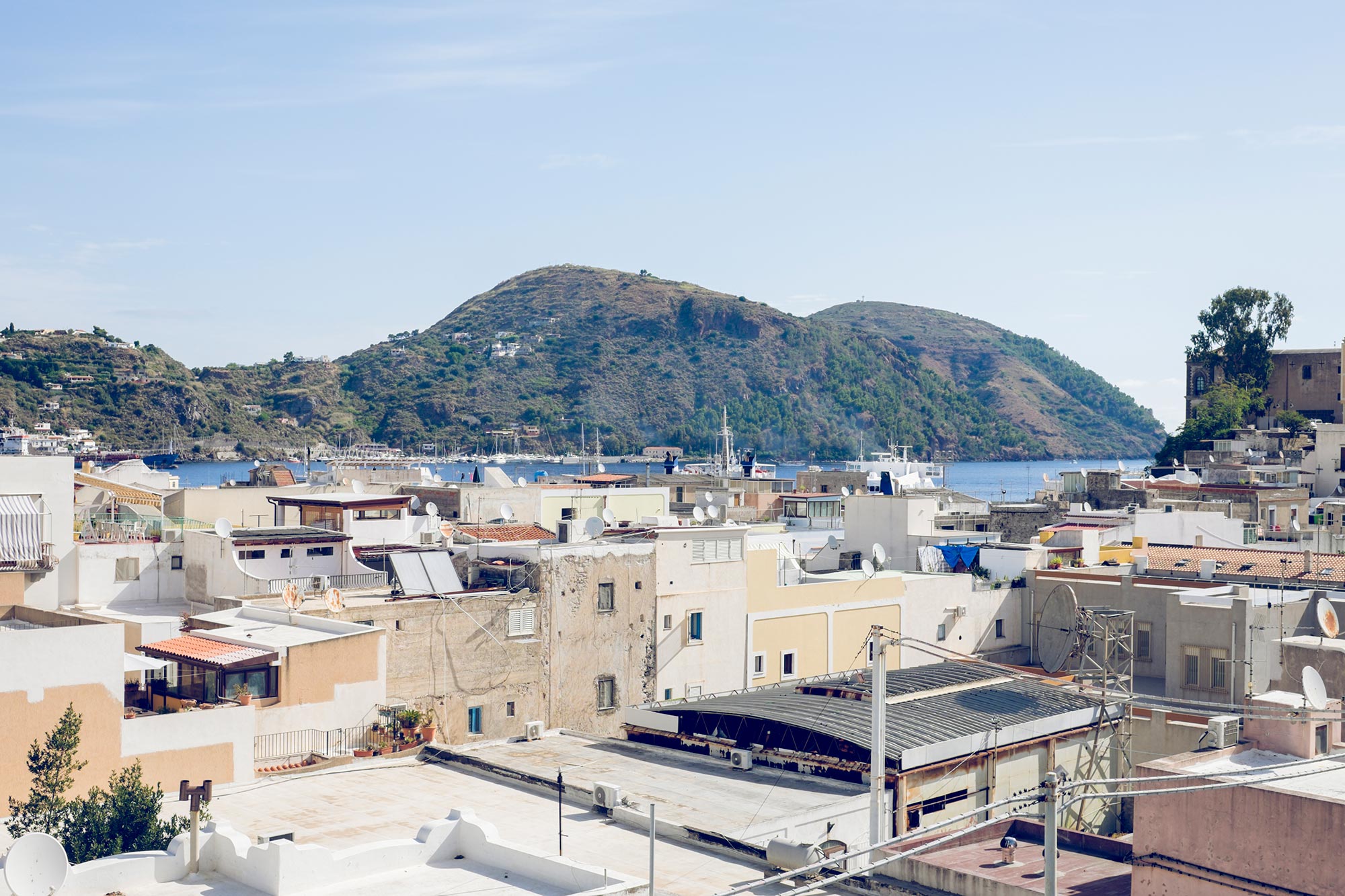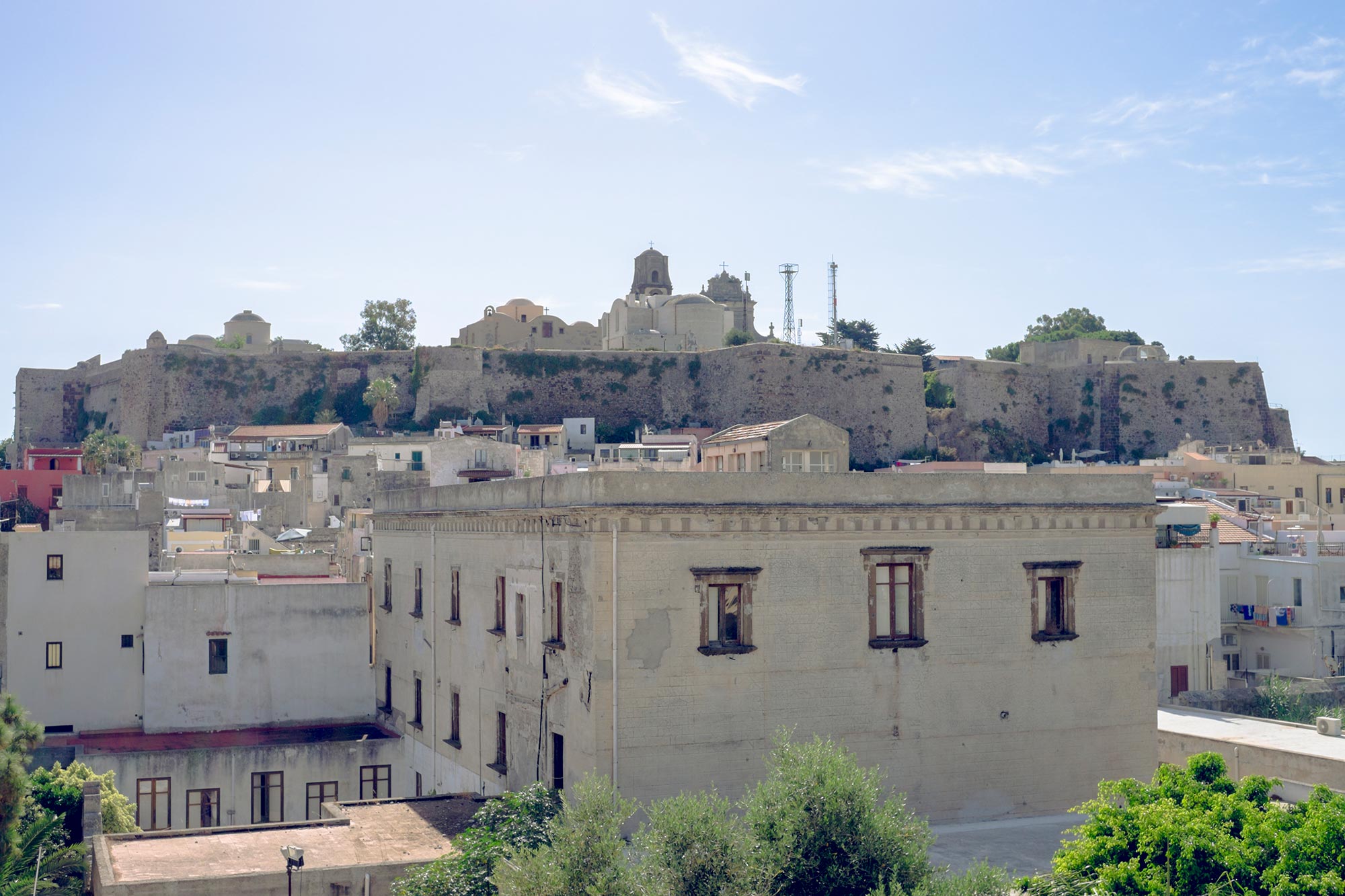 Spiagge Bianche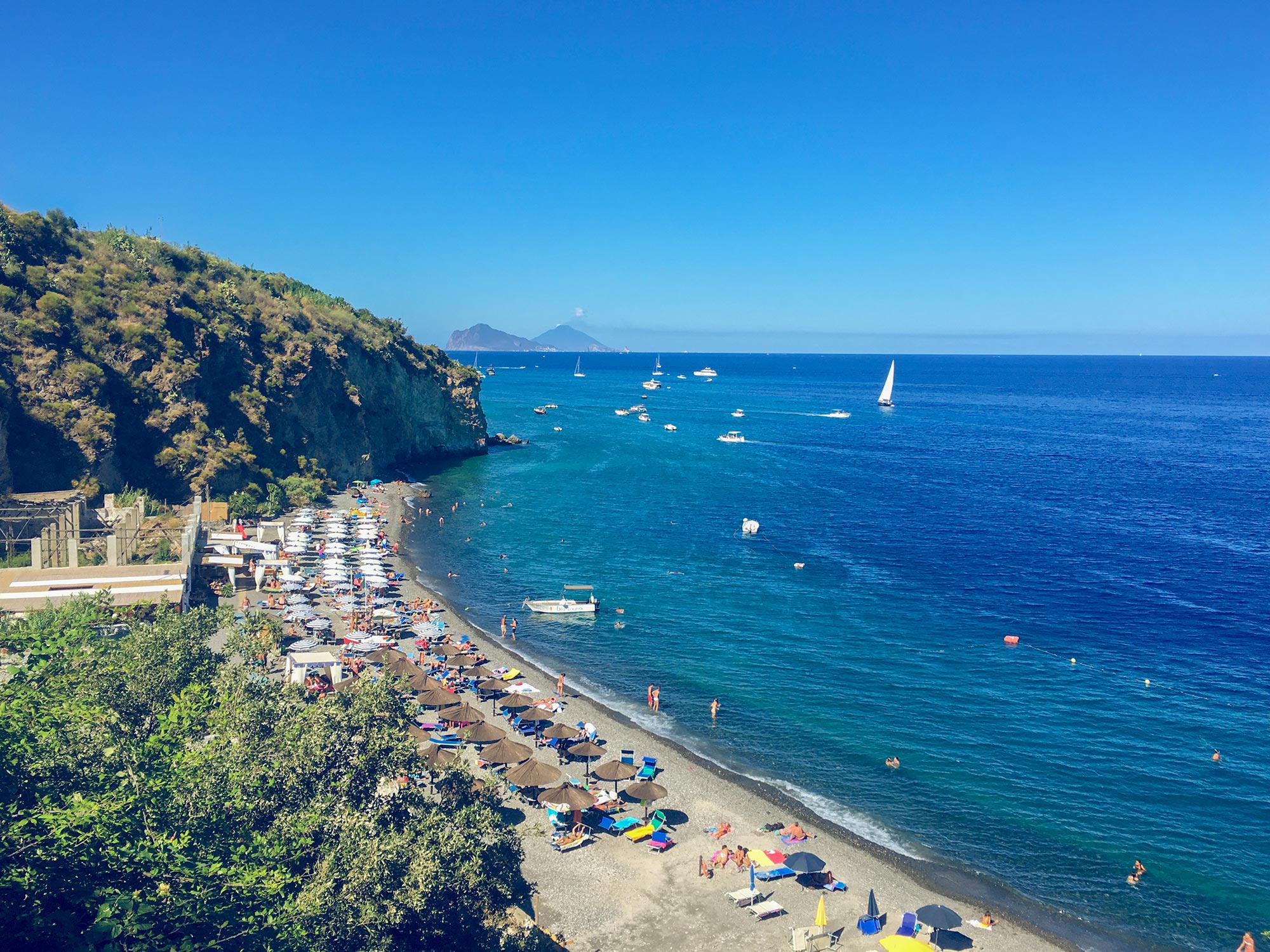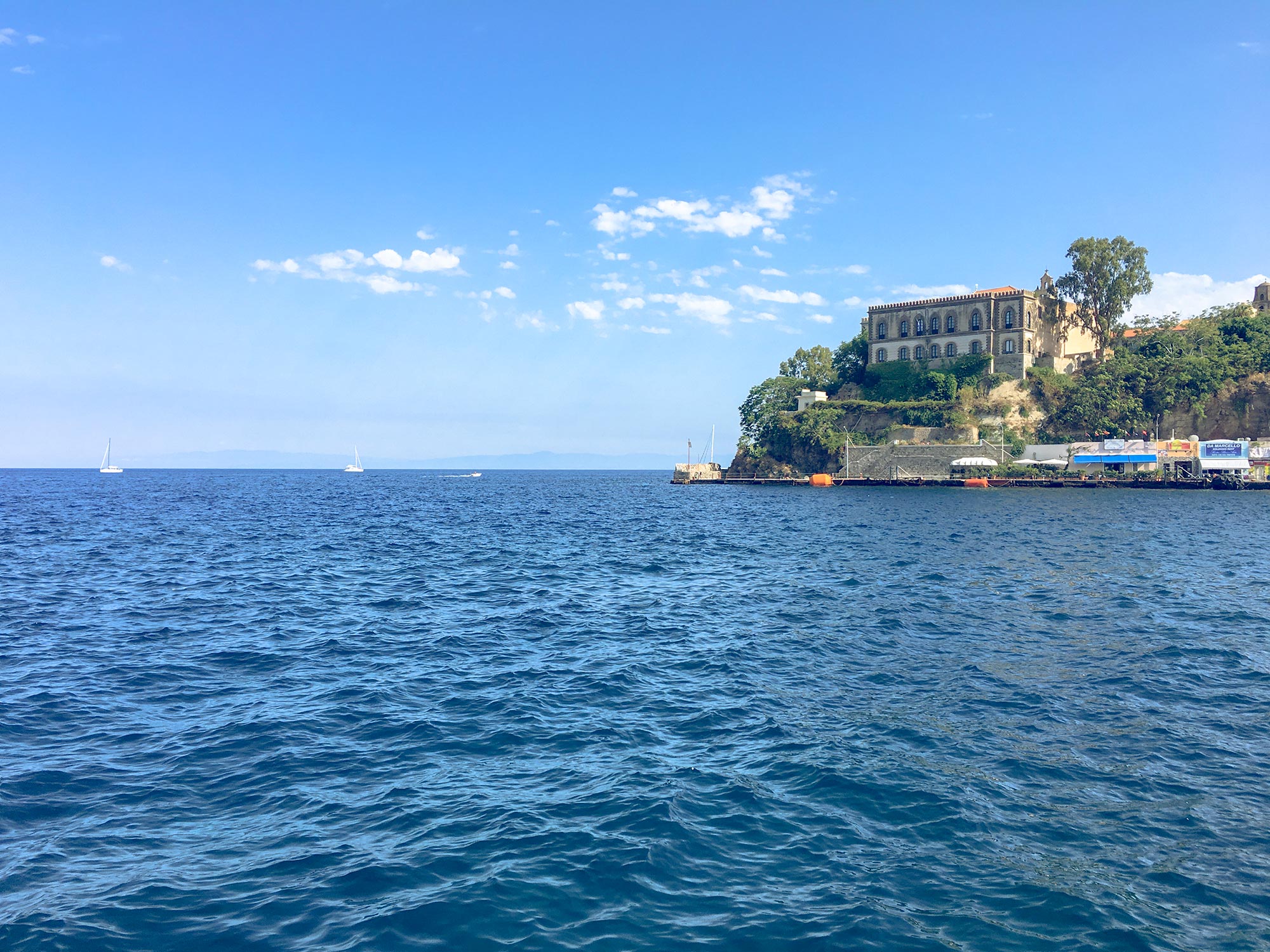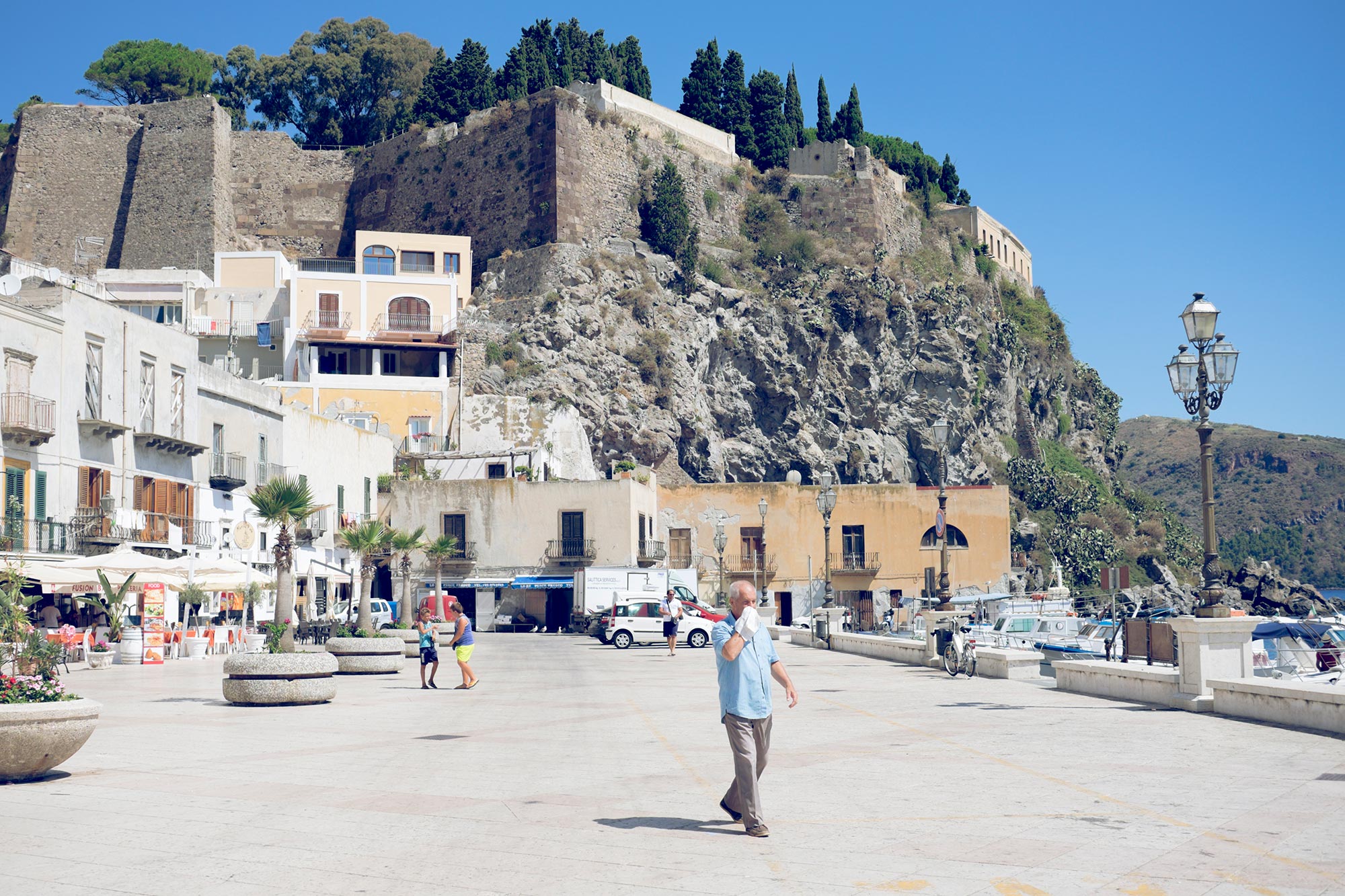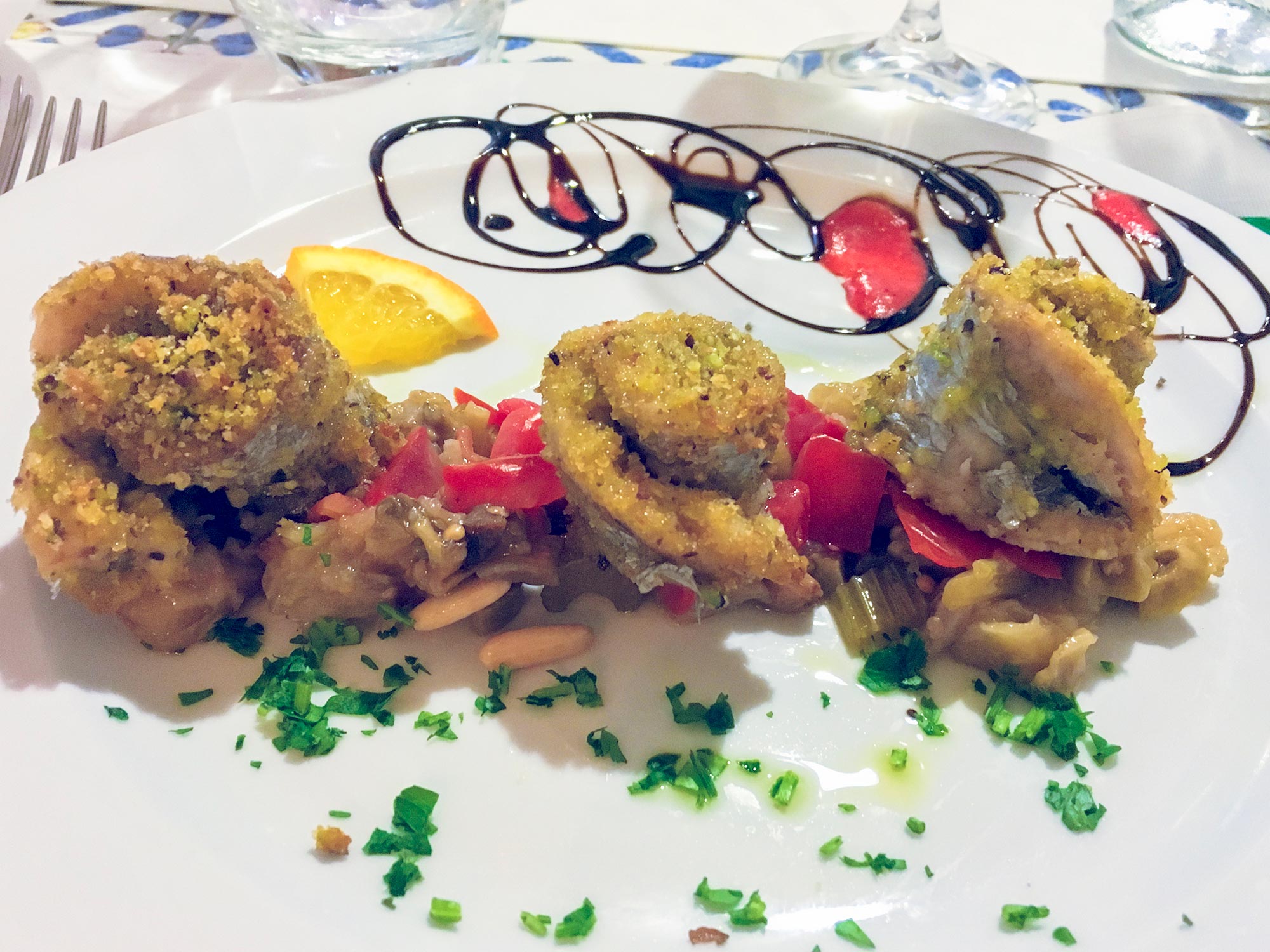 Vulcano
The island is famous for having open air thermal muds where people can immerge themselves to benefit from the sulphur effect on skin and bones. While the skin gets actually really soft and smooth, the downside is that the smell stays on clothes for over three weeks.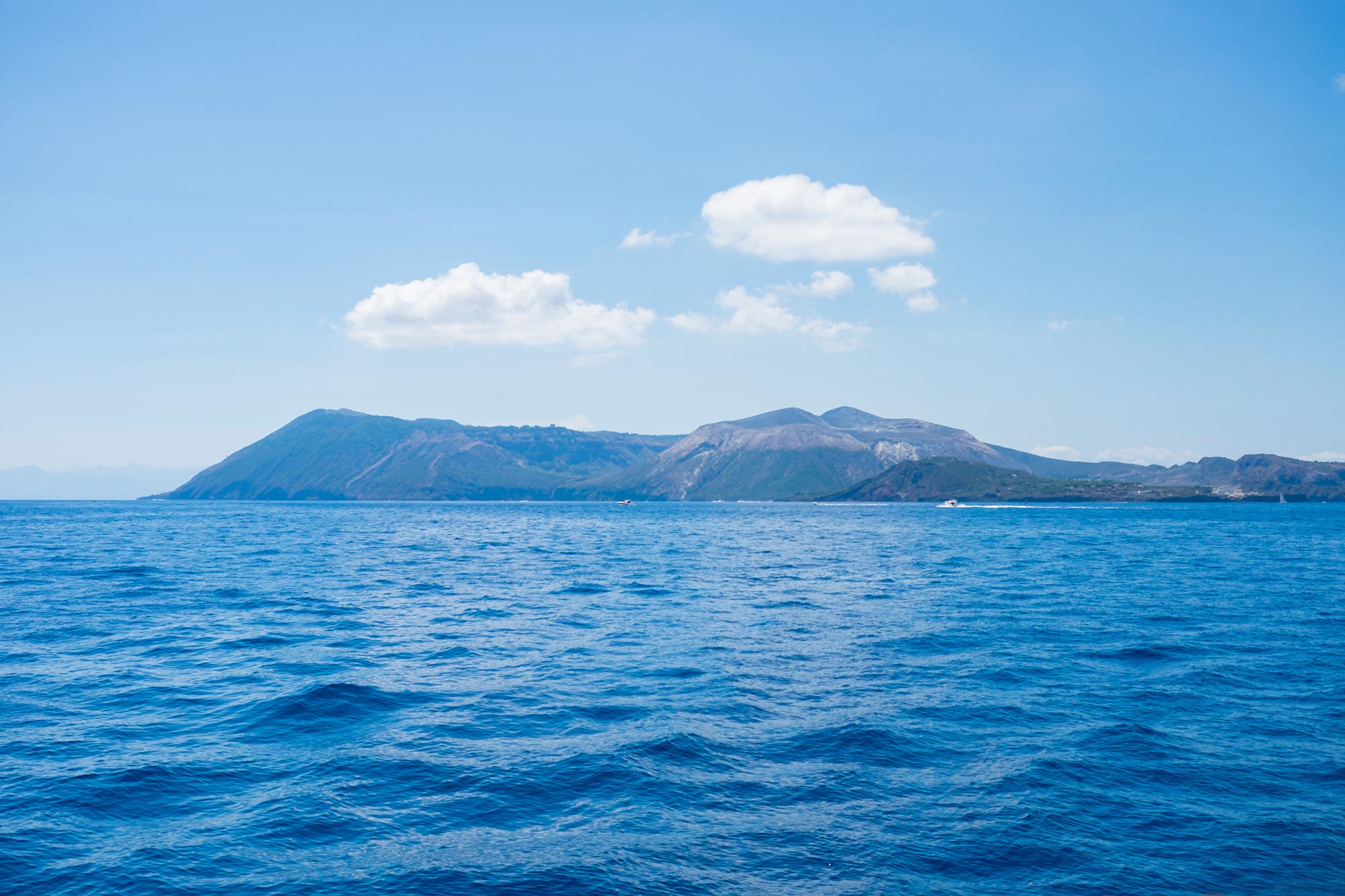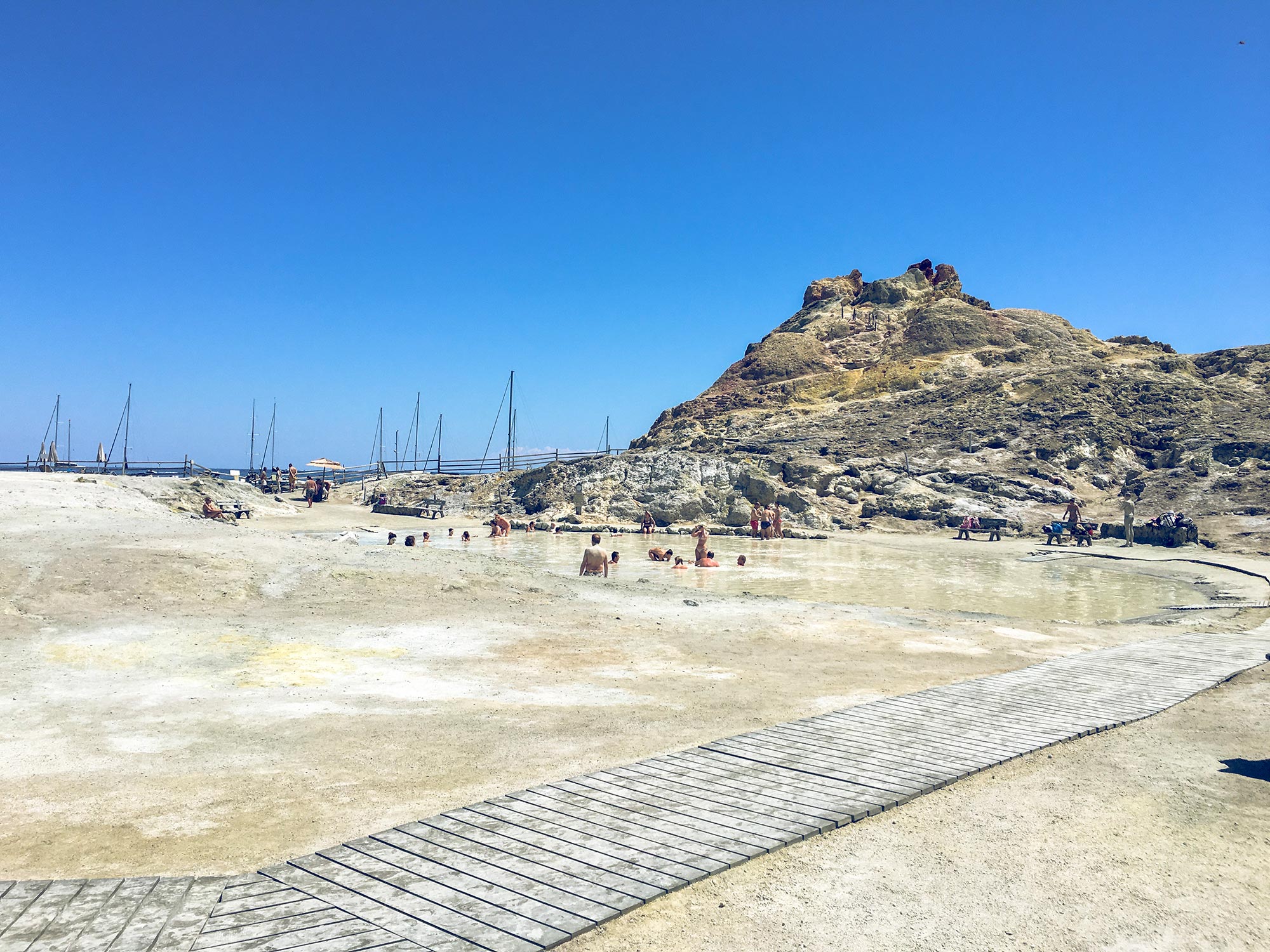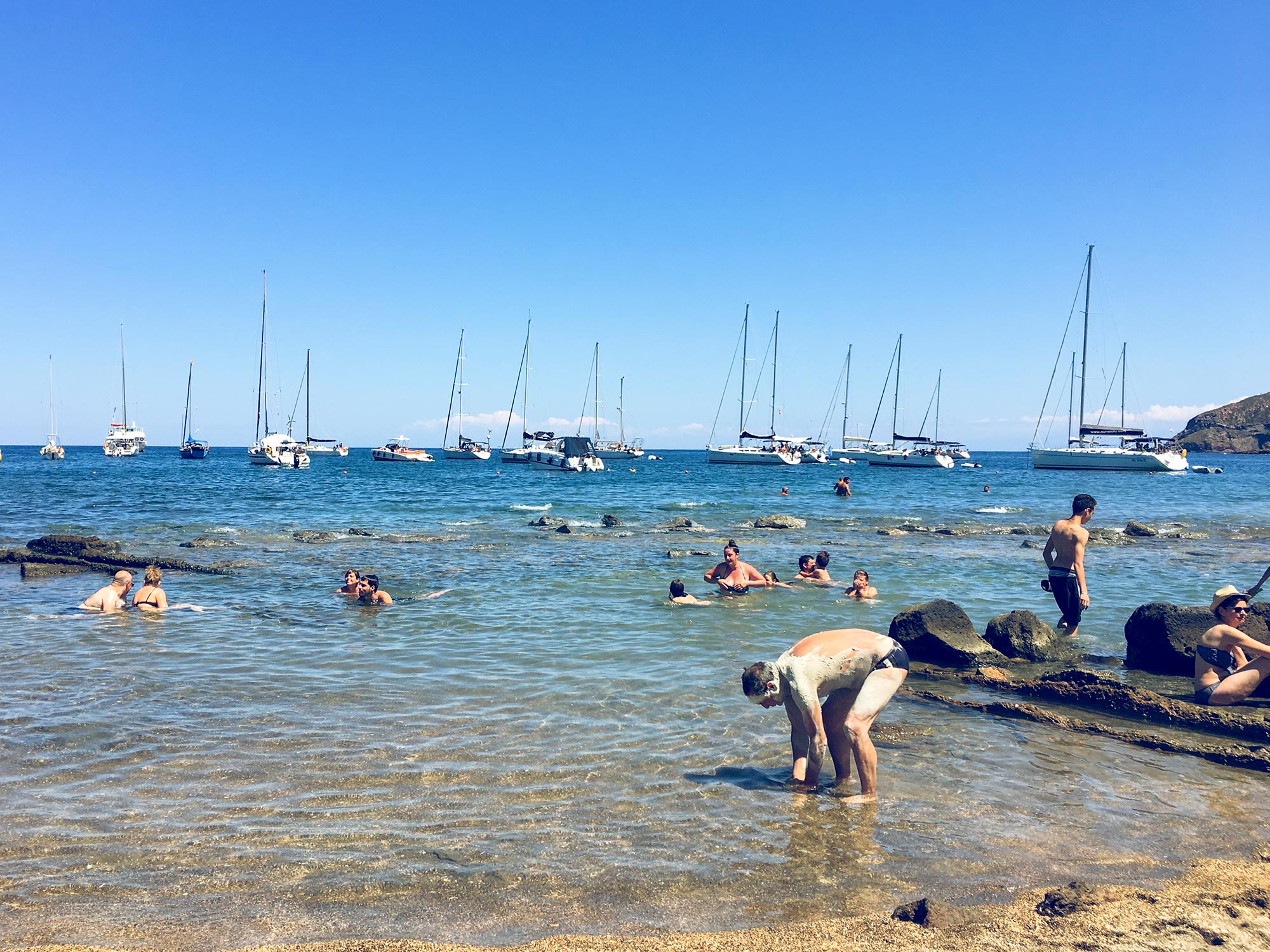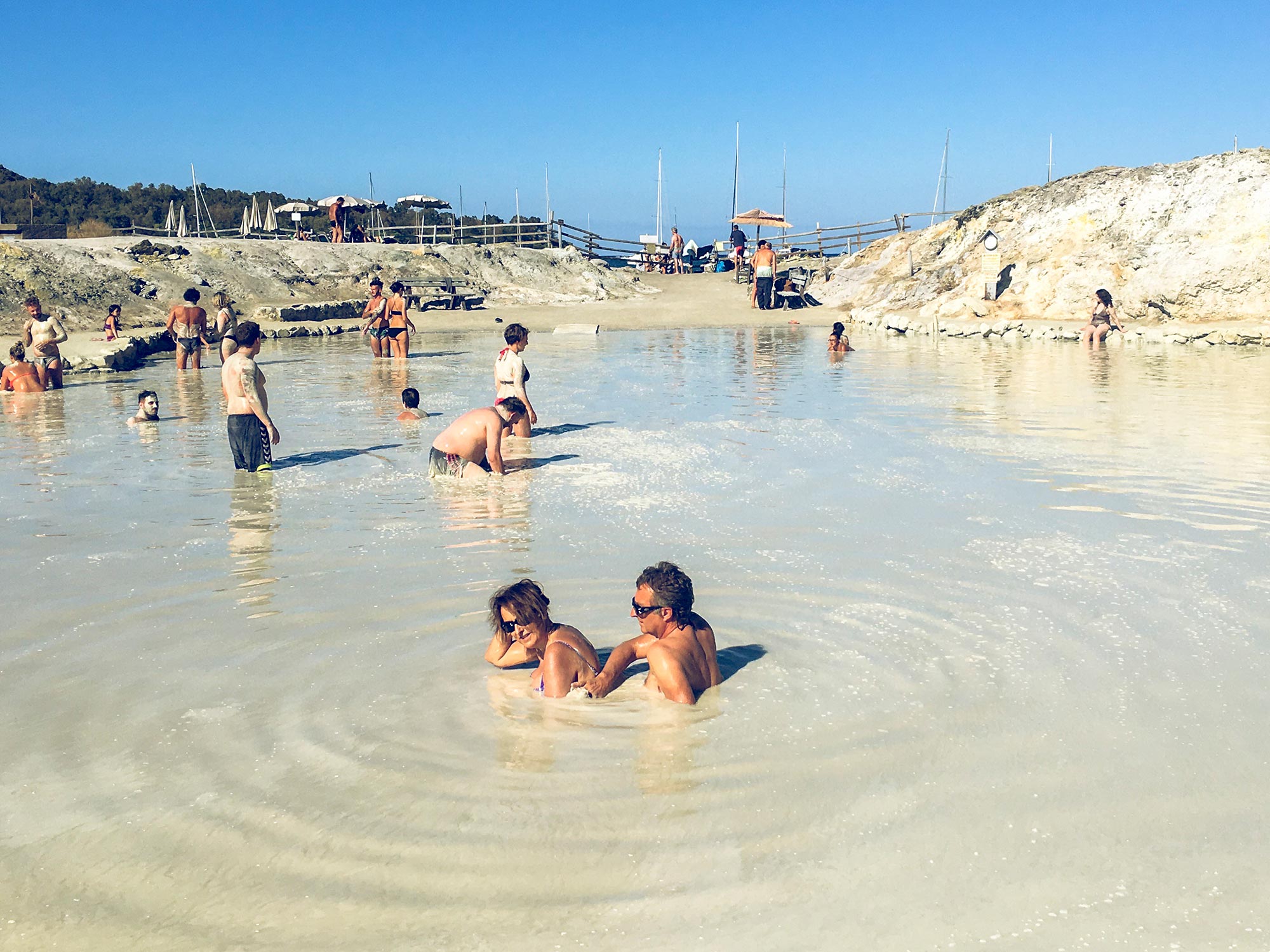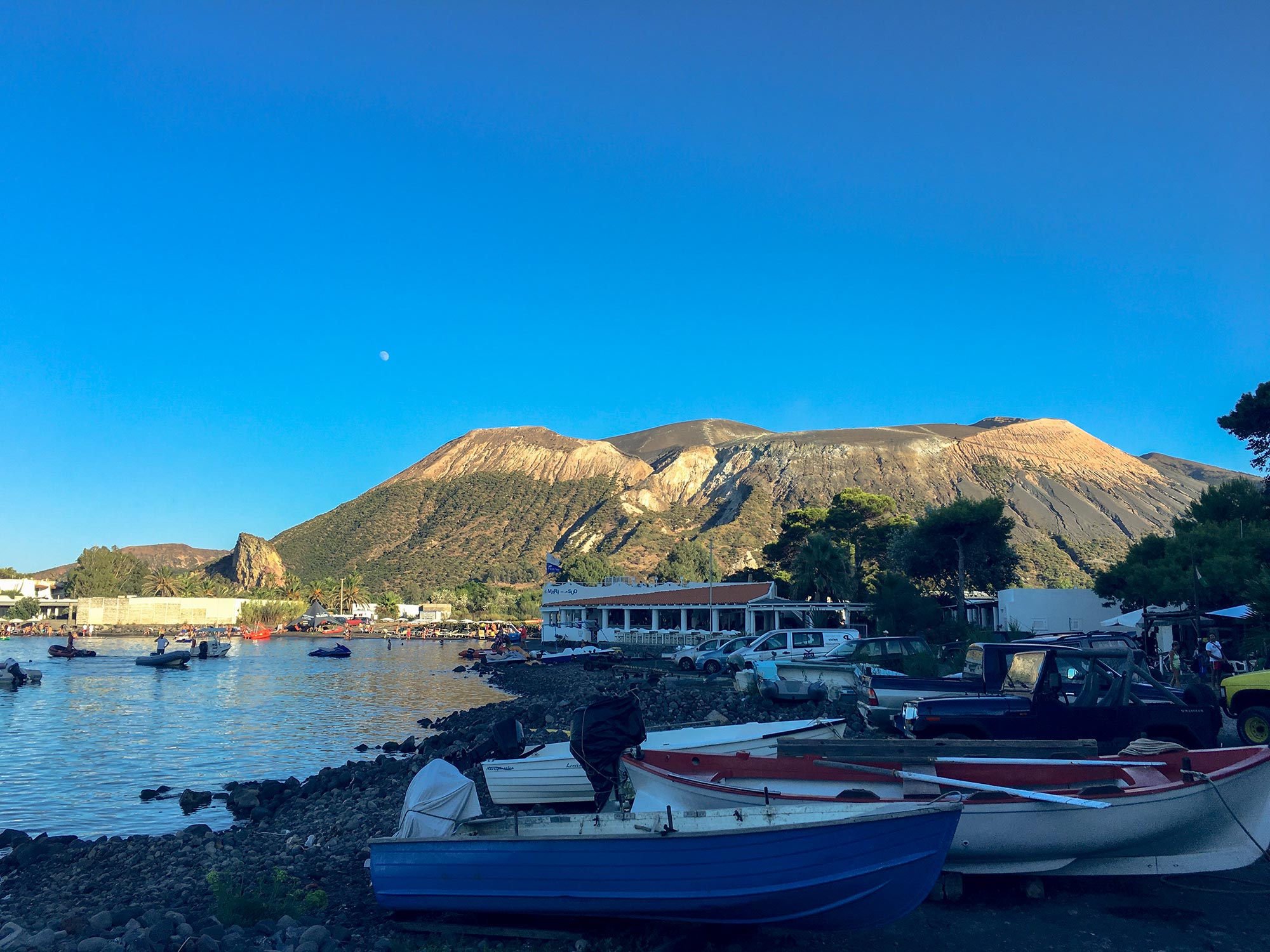 Panarea
The bays around Panarea are probably the best of the archipelago, crystal blue water where to explore fondals and meet lots of fishes. Hot suplhur springs come out of the sea creating hot and cold water areas.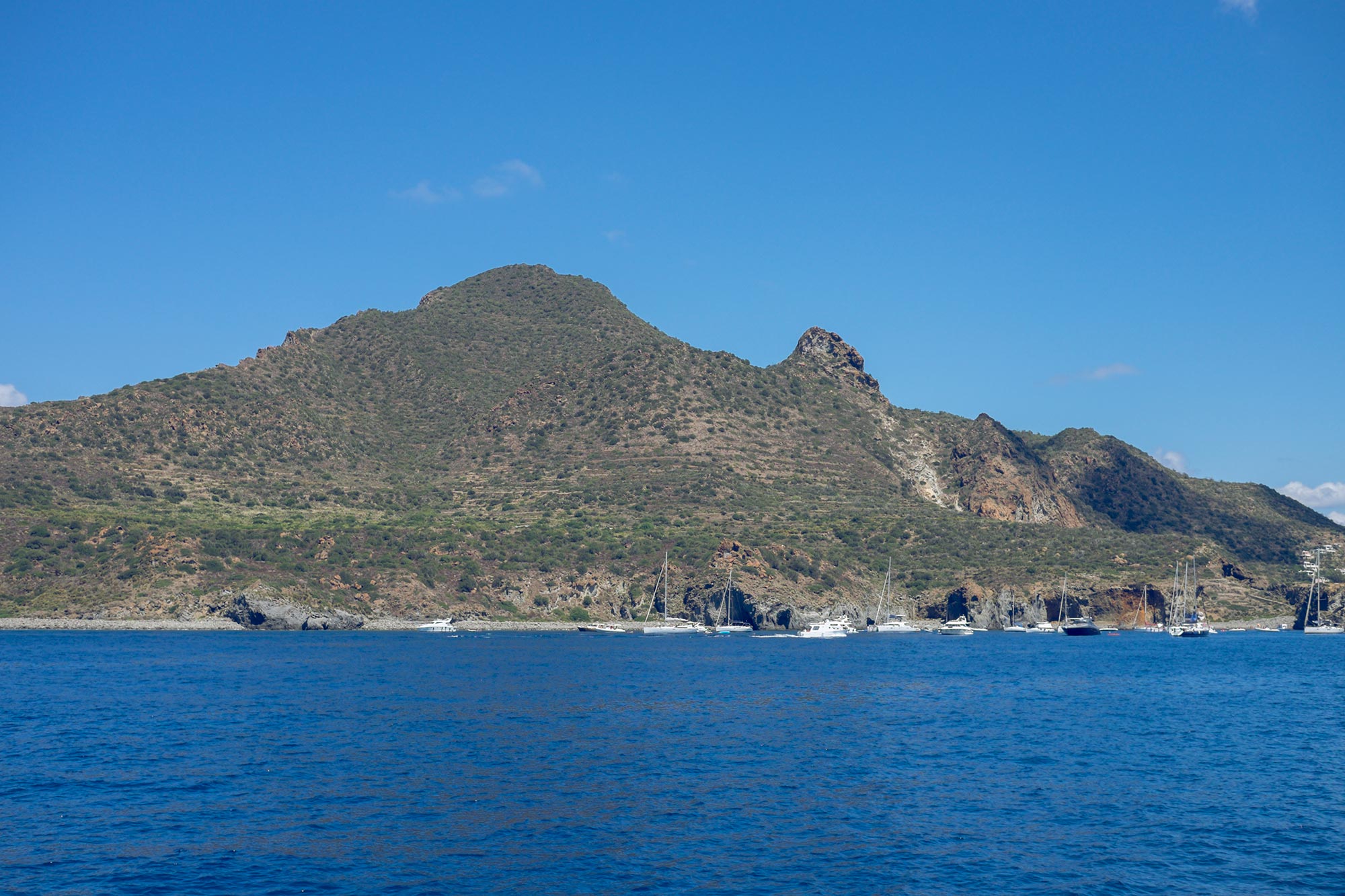 Cala Junco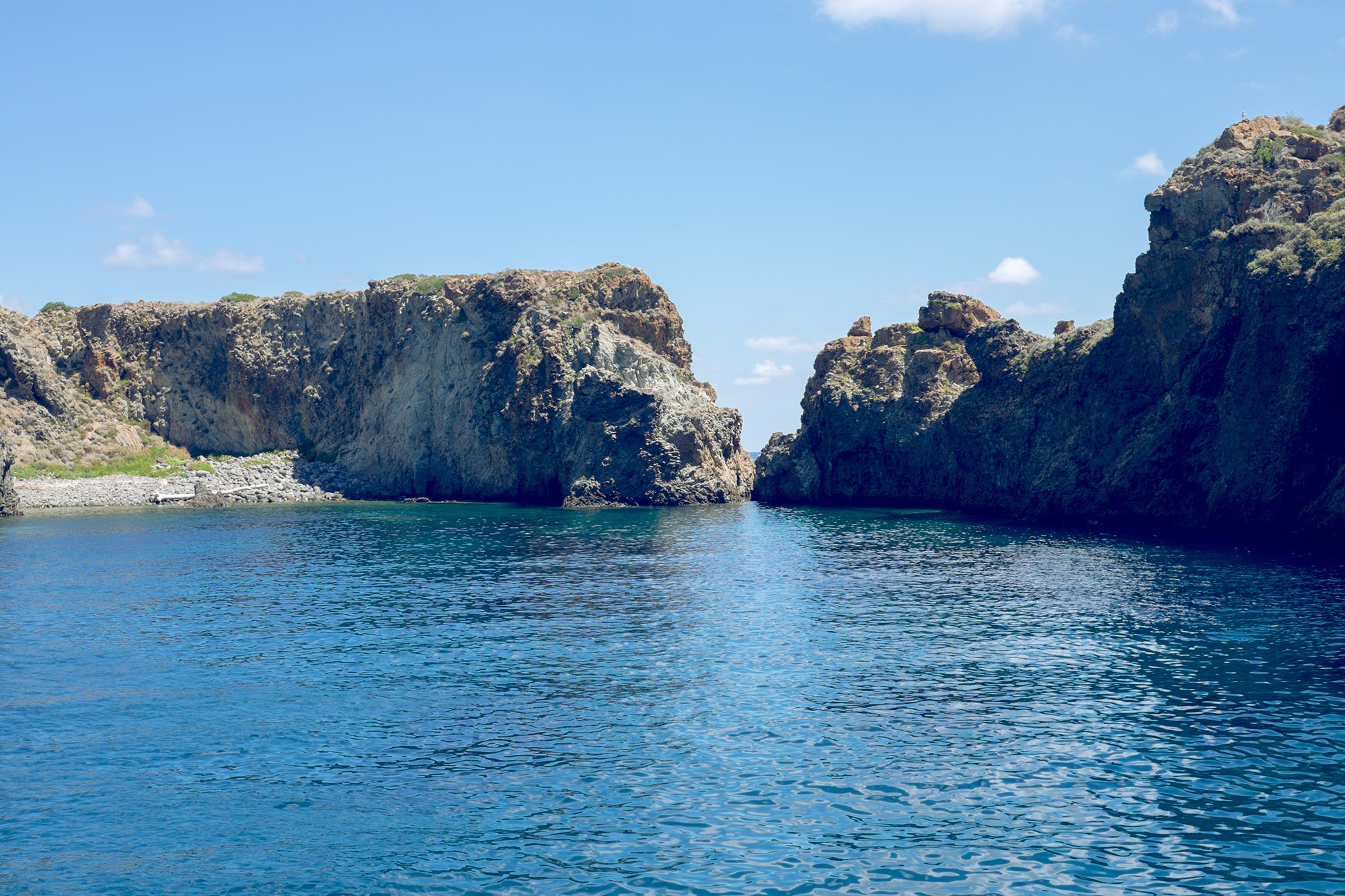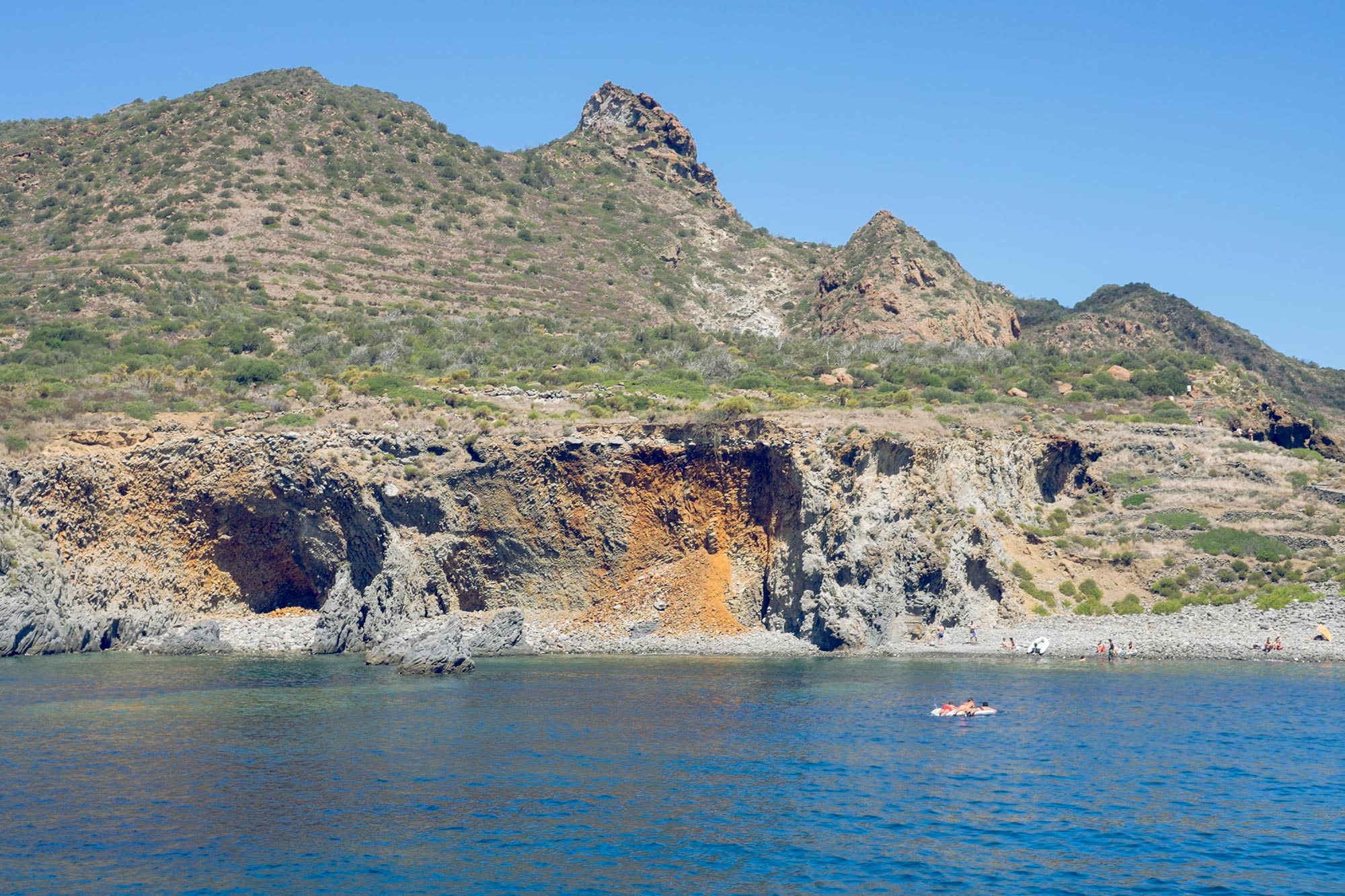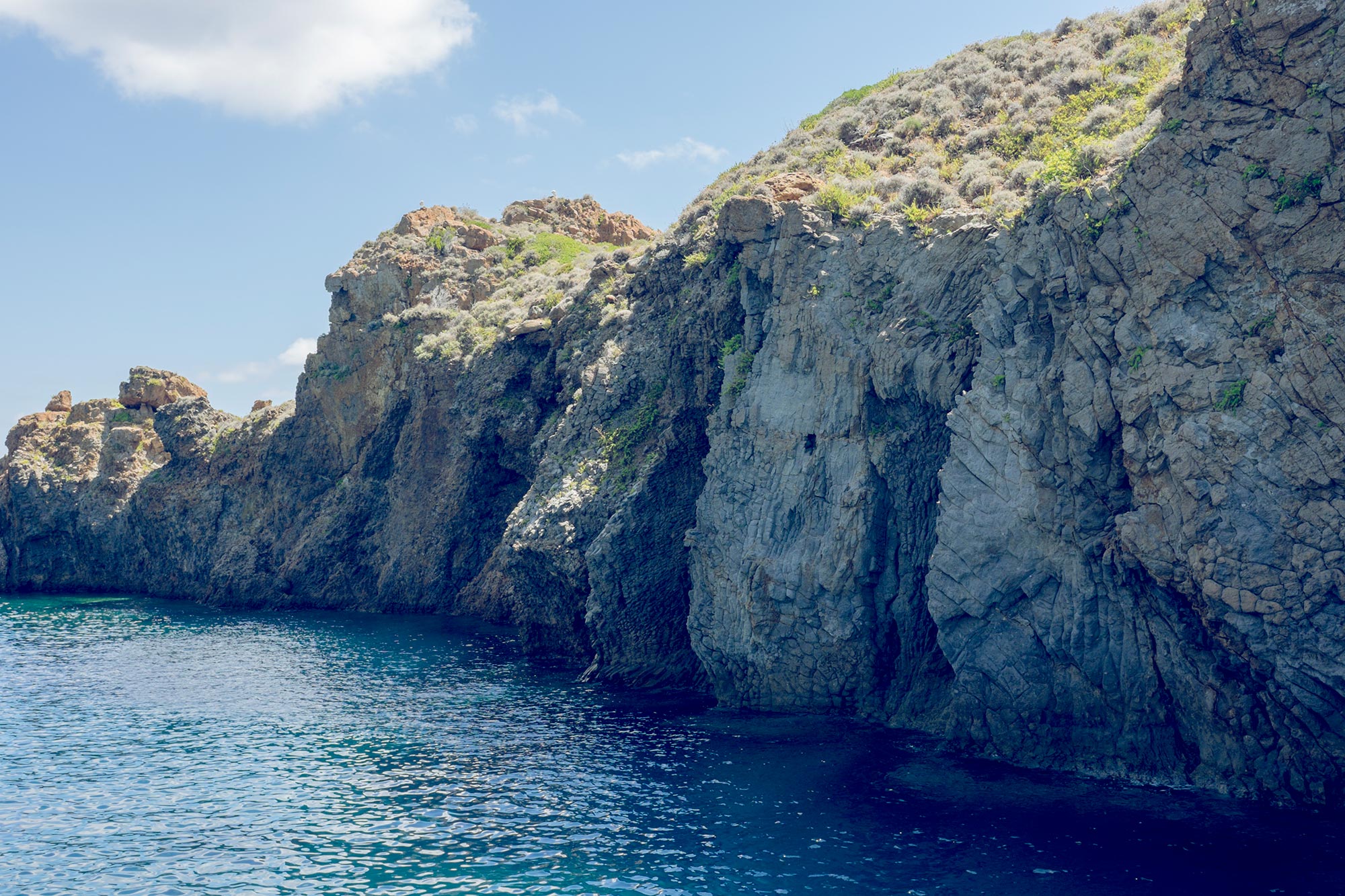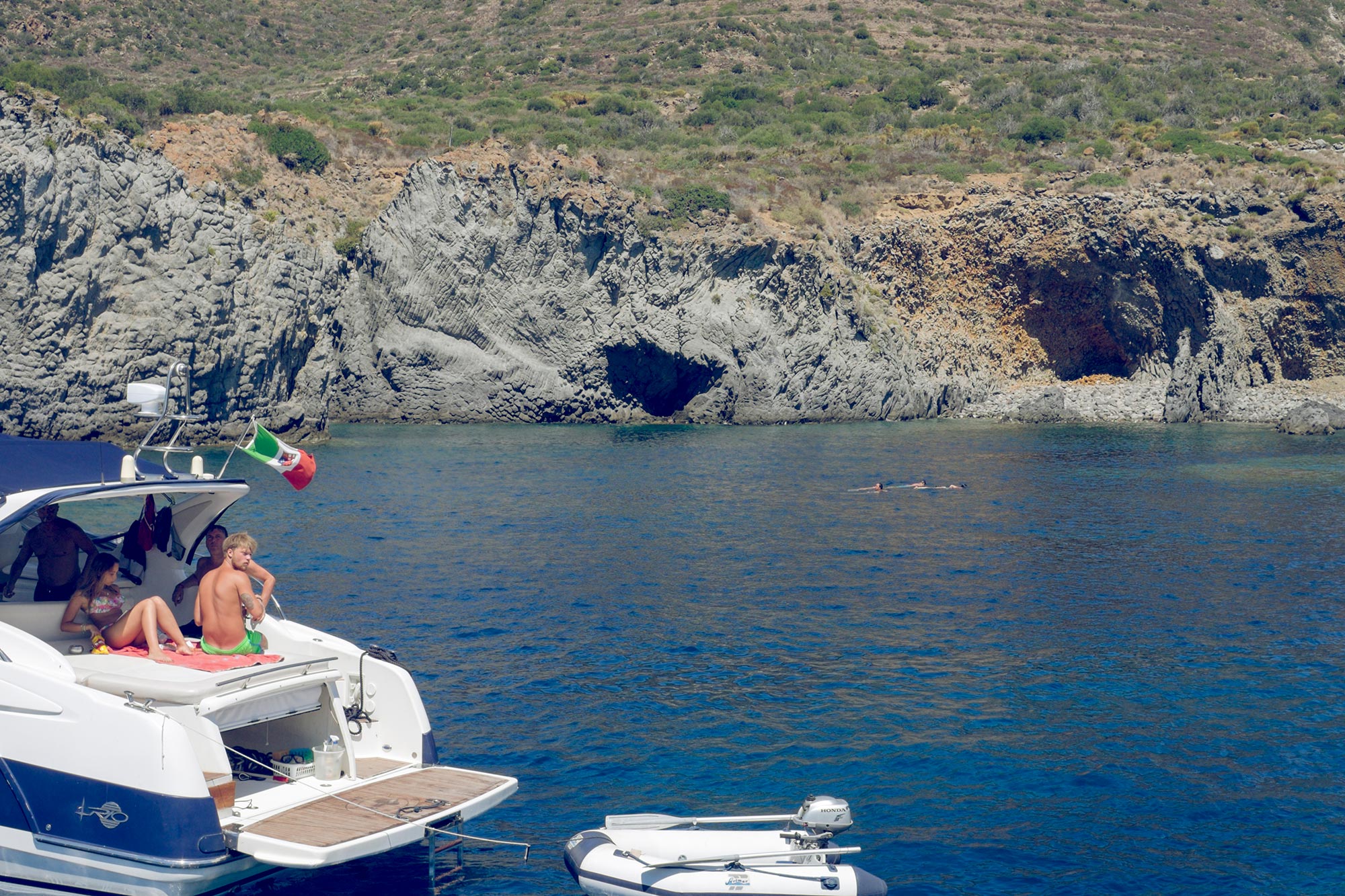 Fumarole- Lisca Bianca-Buttaro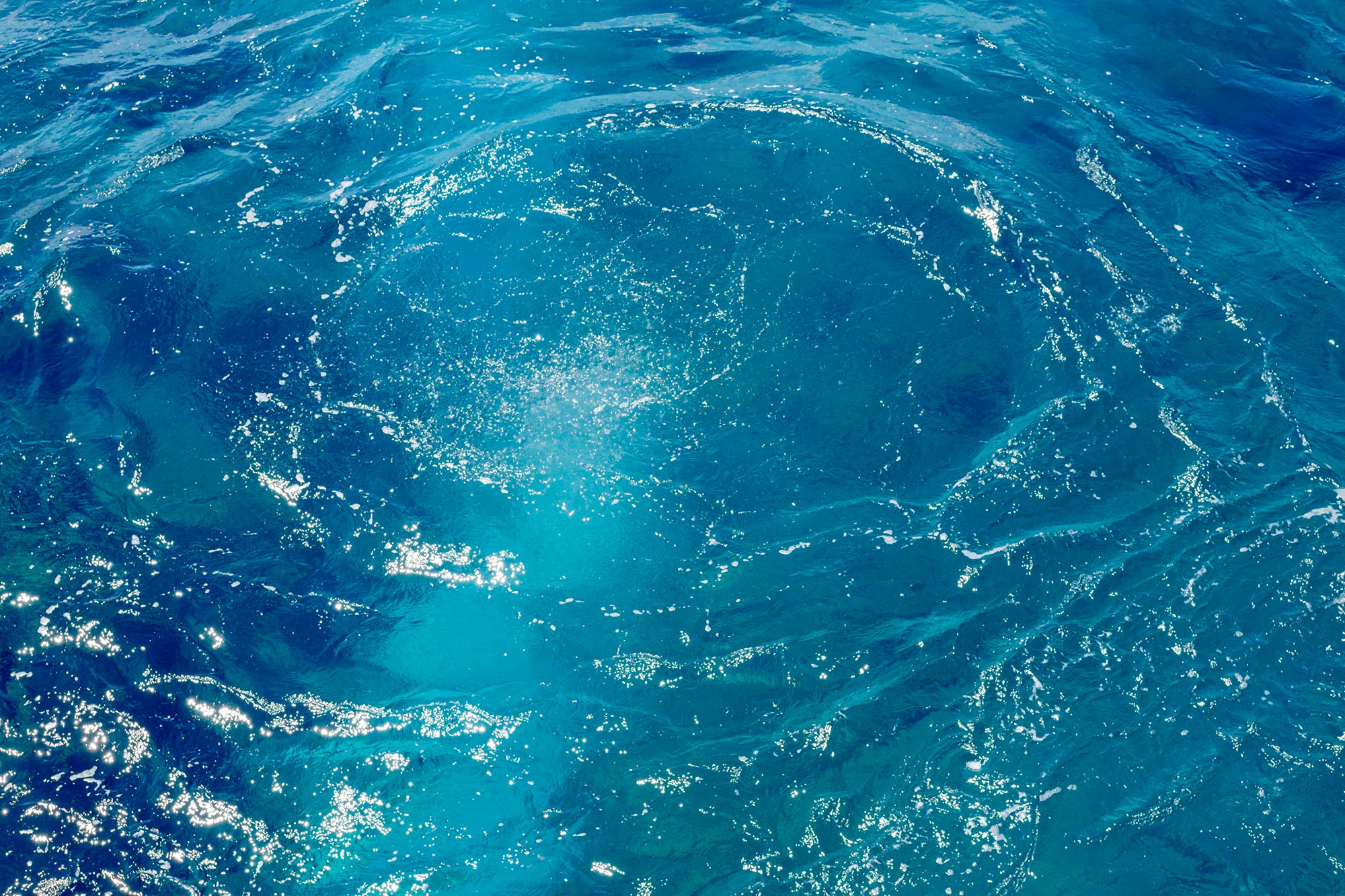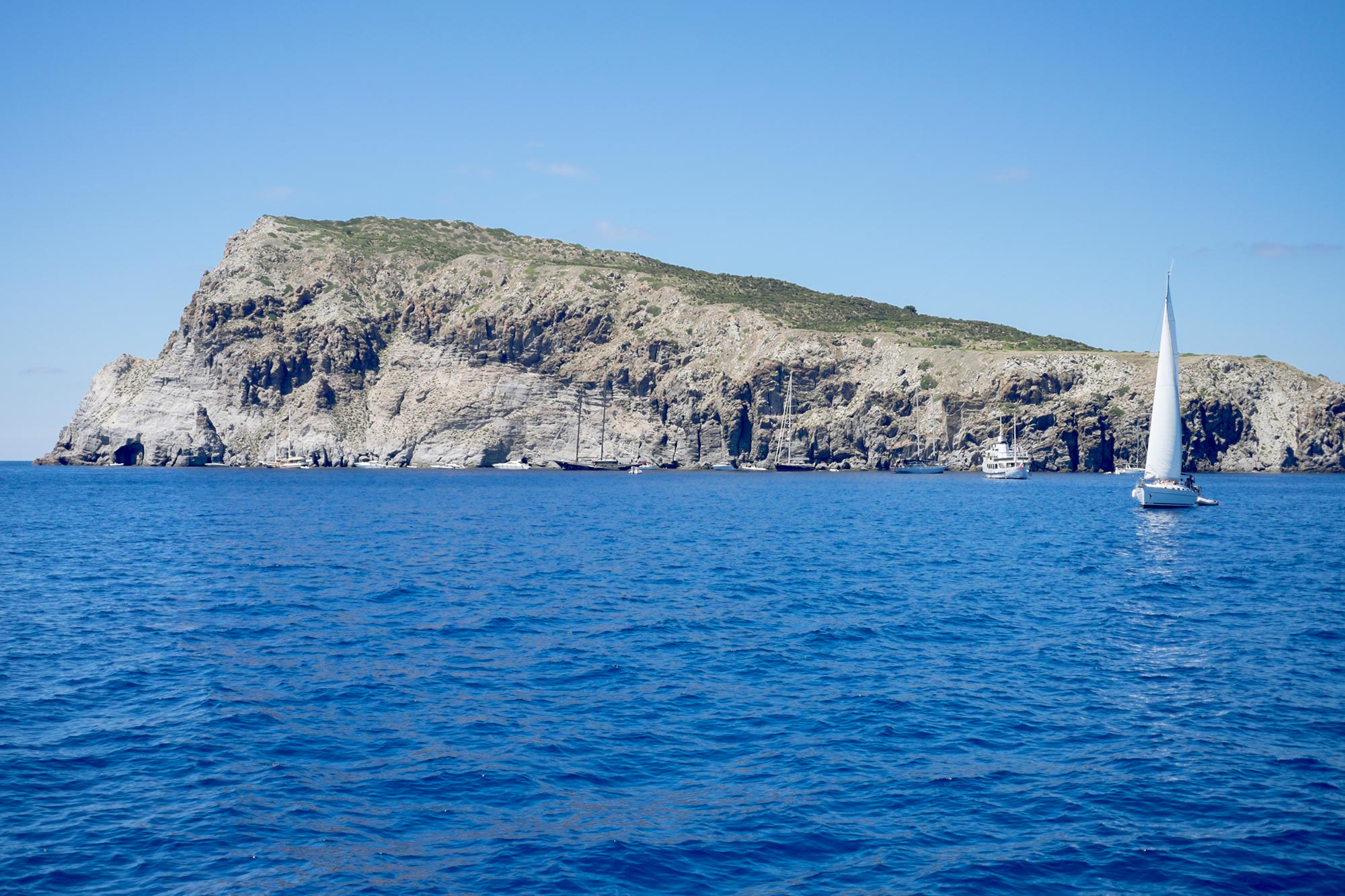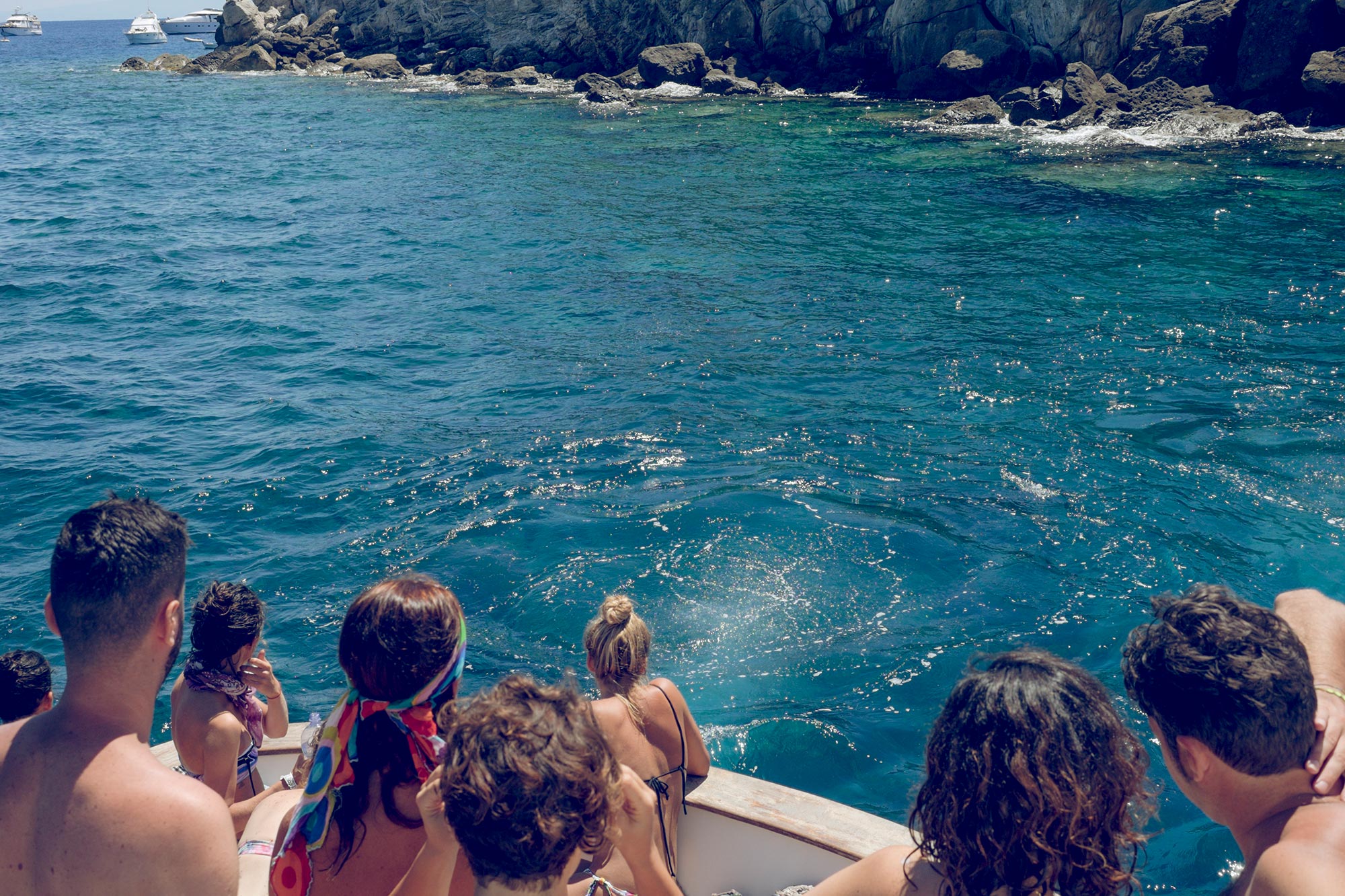 Grotta degli Innamorati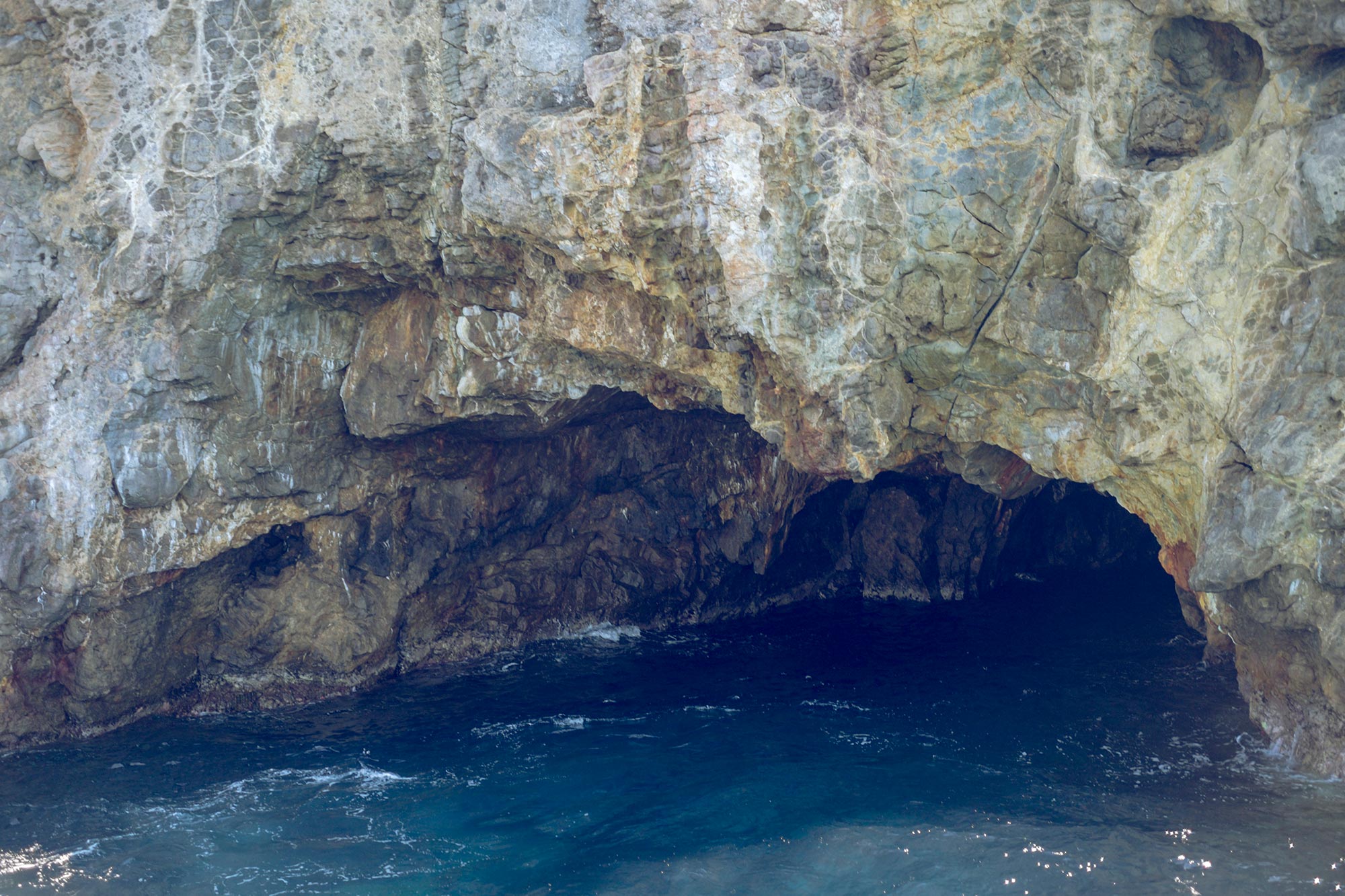 Basiluzzo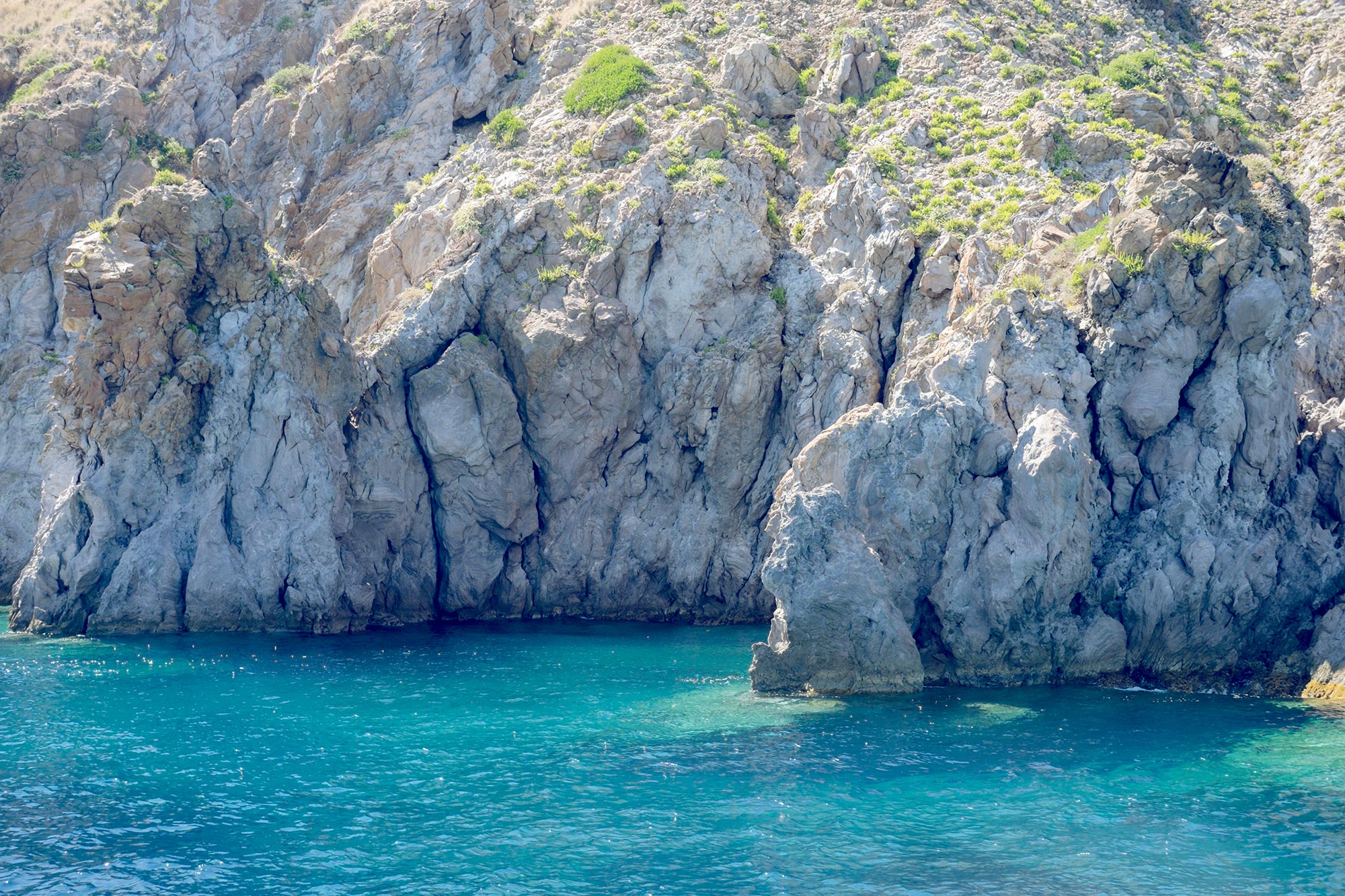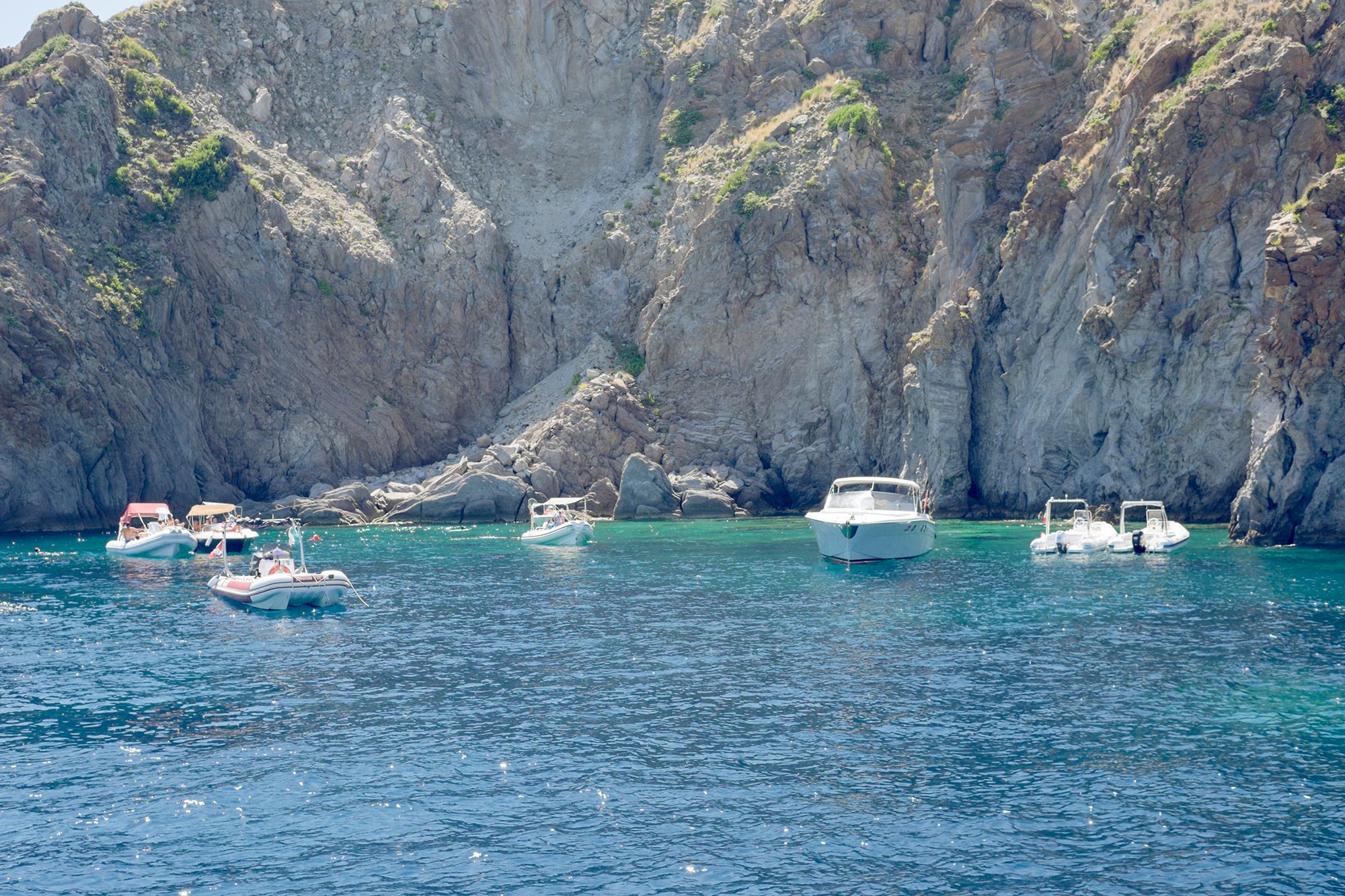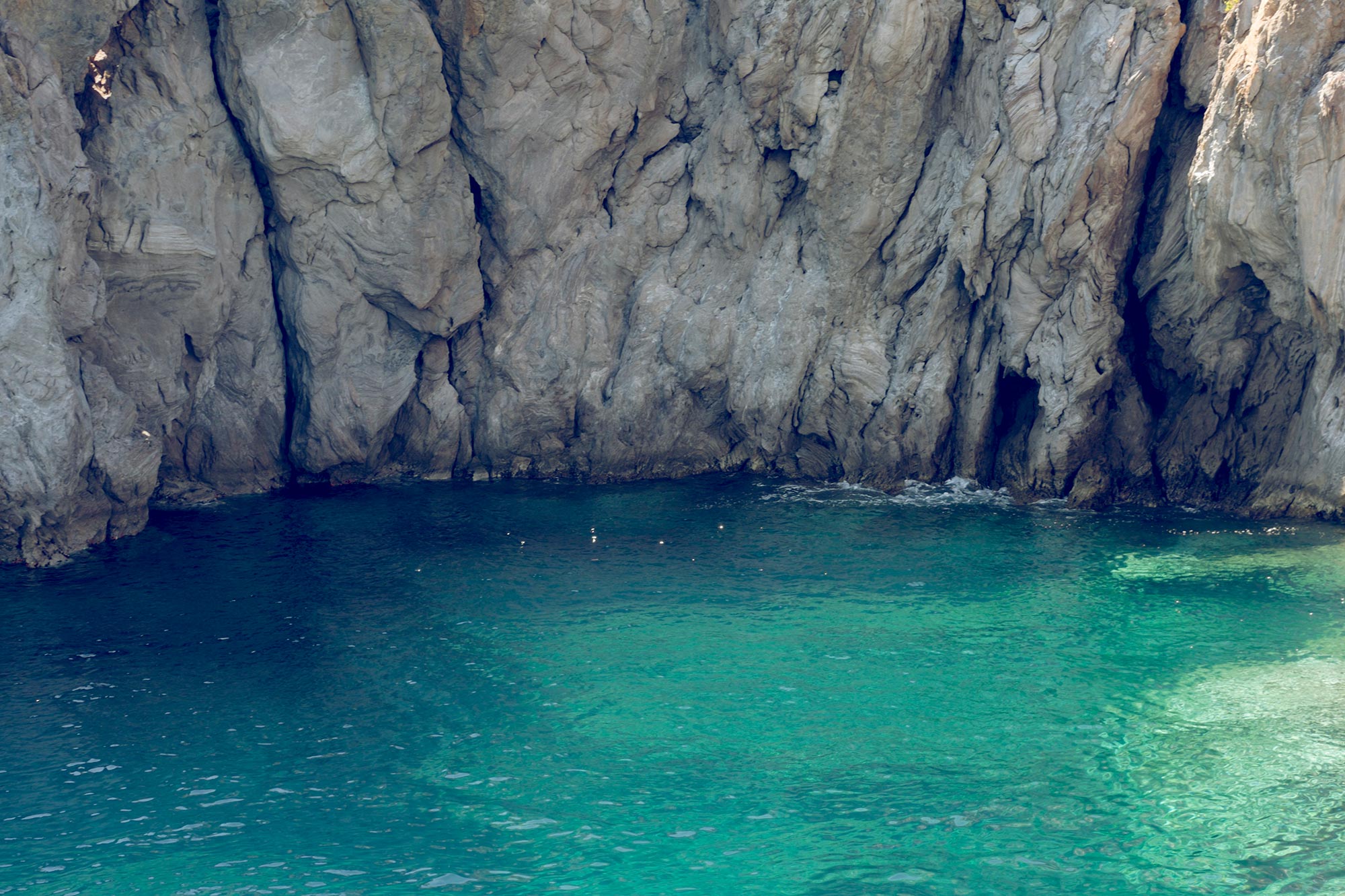 Stromboli
Where fire meets water. The volcano is active and erupts down to the water creating this long black strip. All around the island however the vegetation is lush and green. While walking in Stromboli I started thinking about circular history. Any day the Volcano could destroy everything, and then create life again. The island is so green as I have not seen anywhere else in Sicily.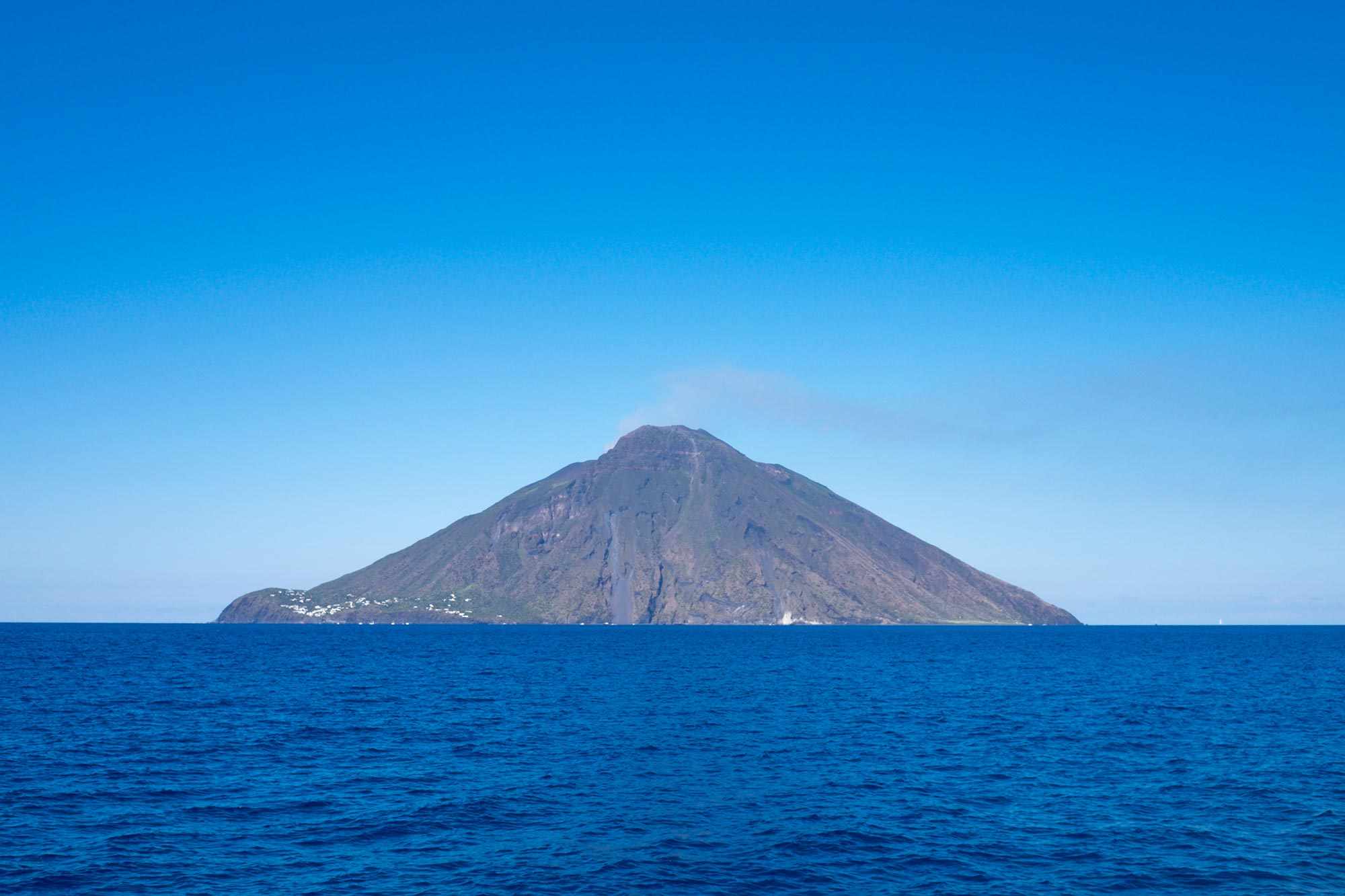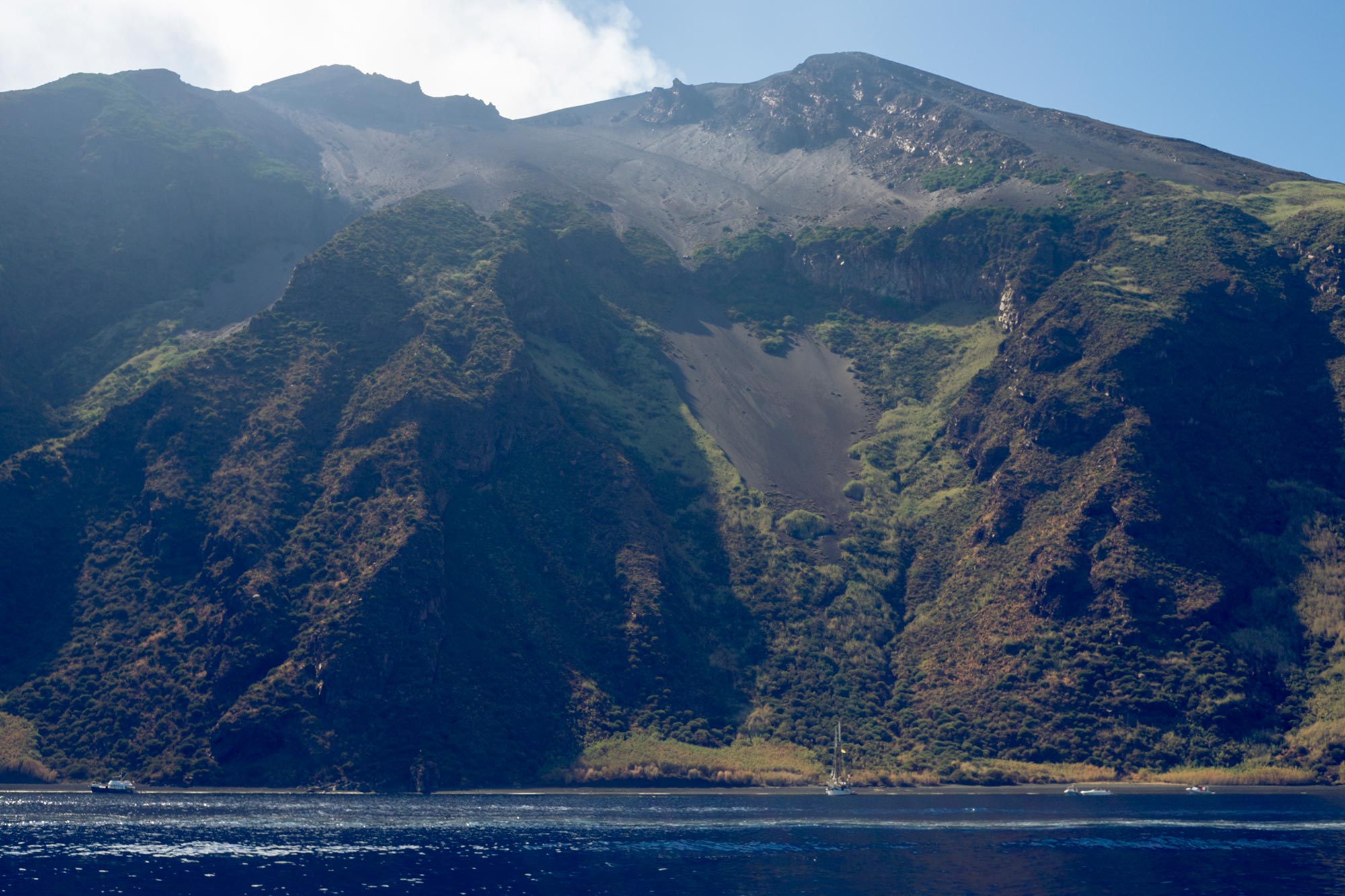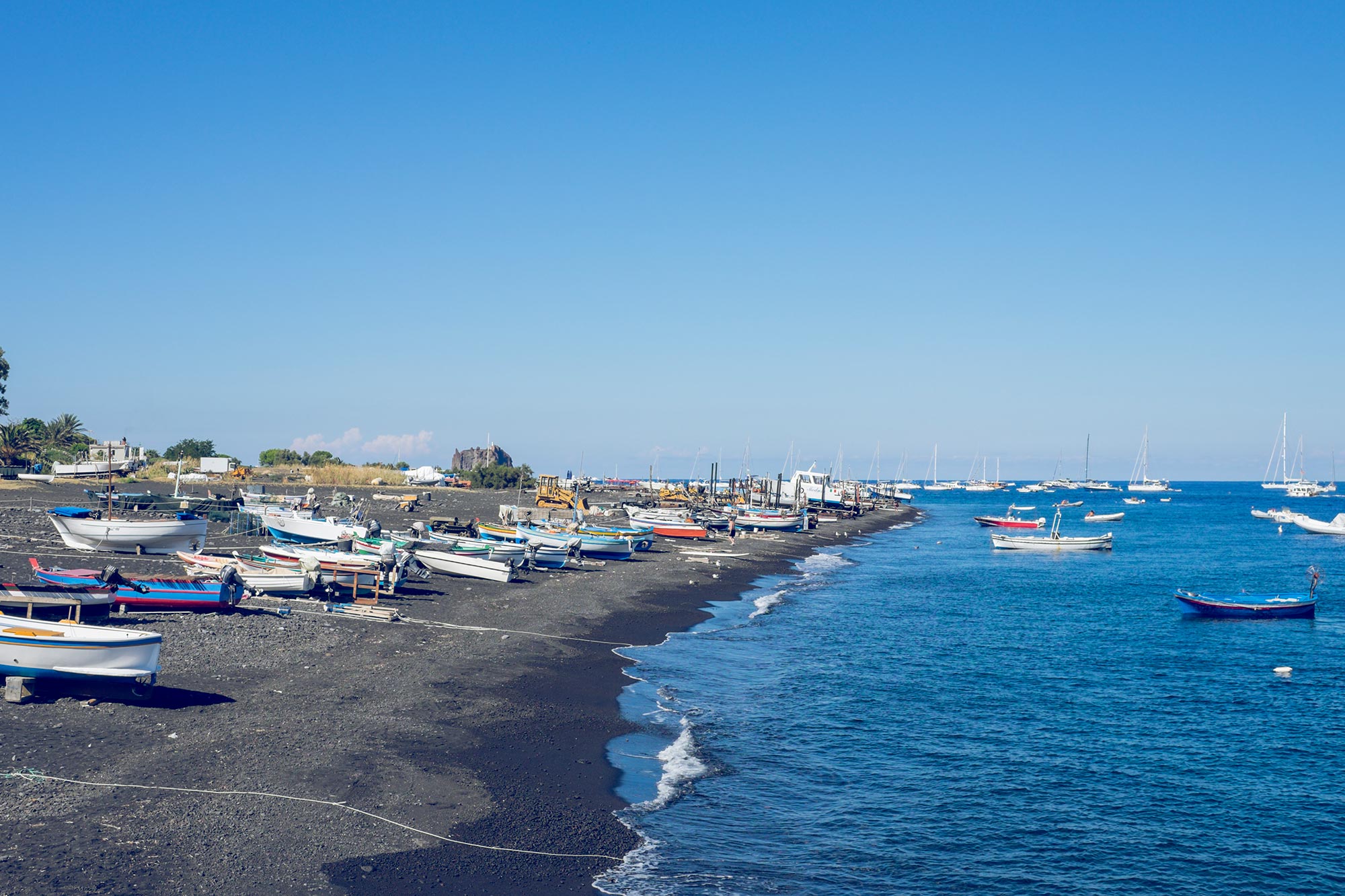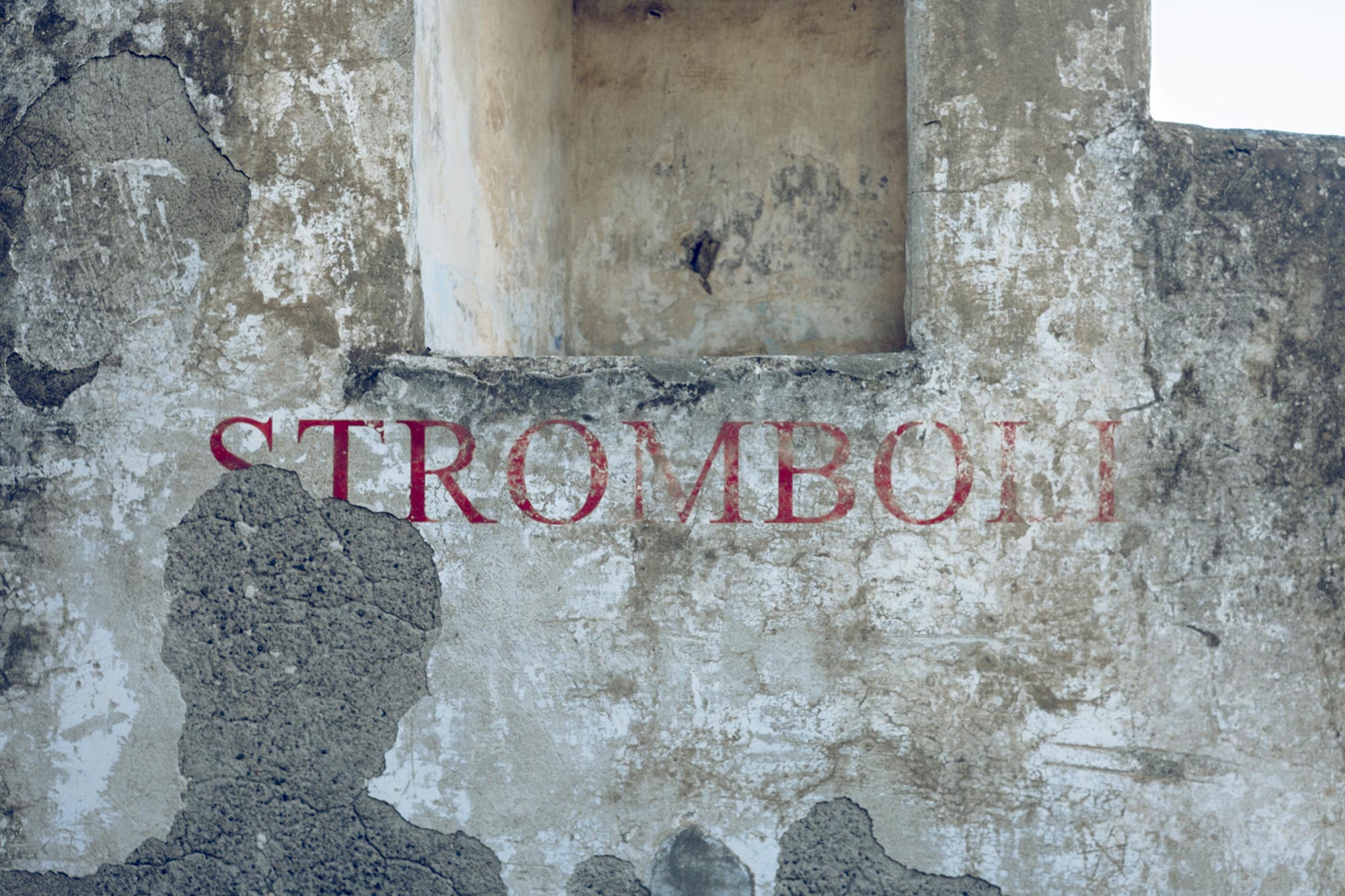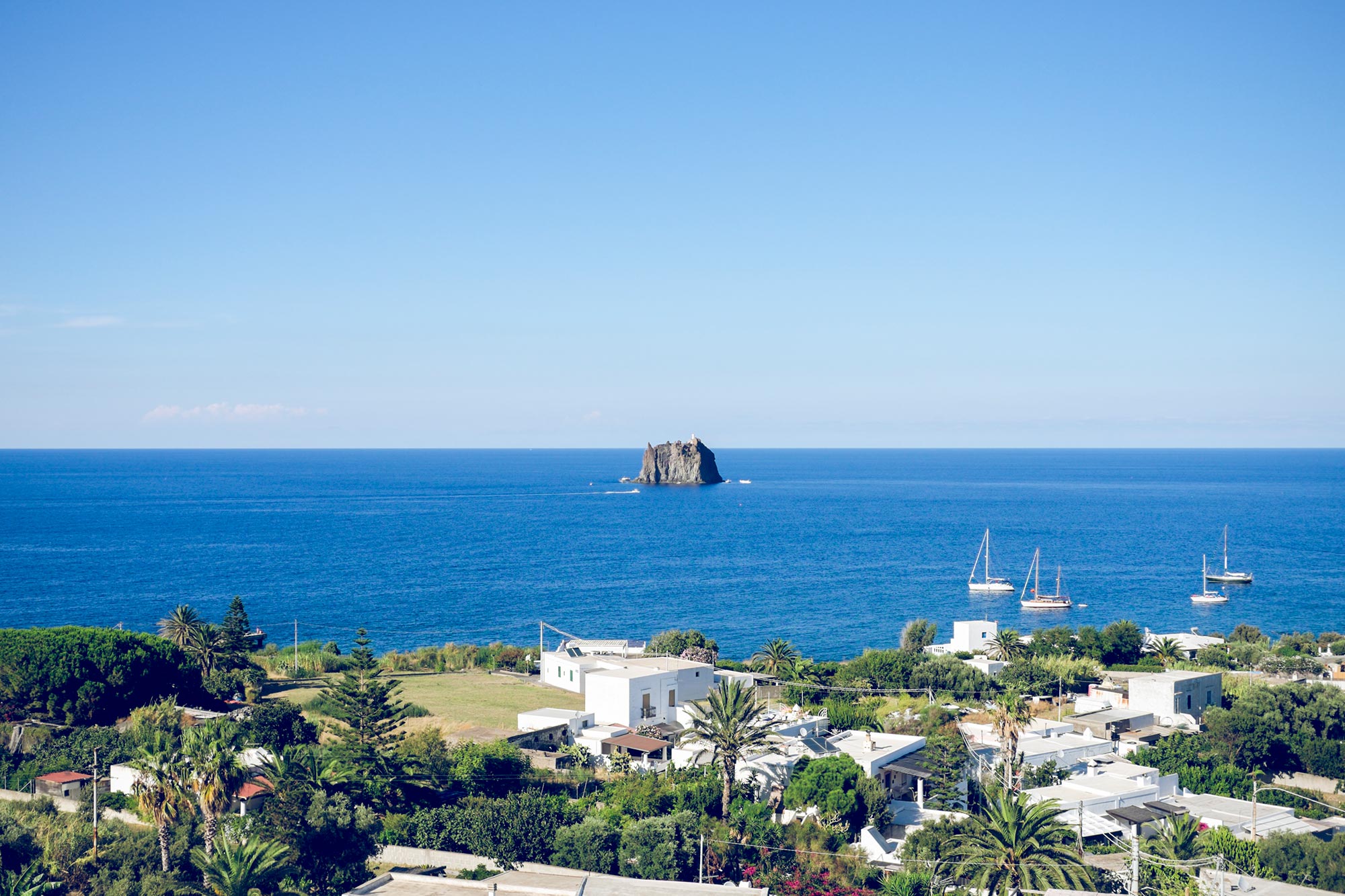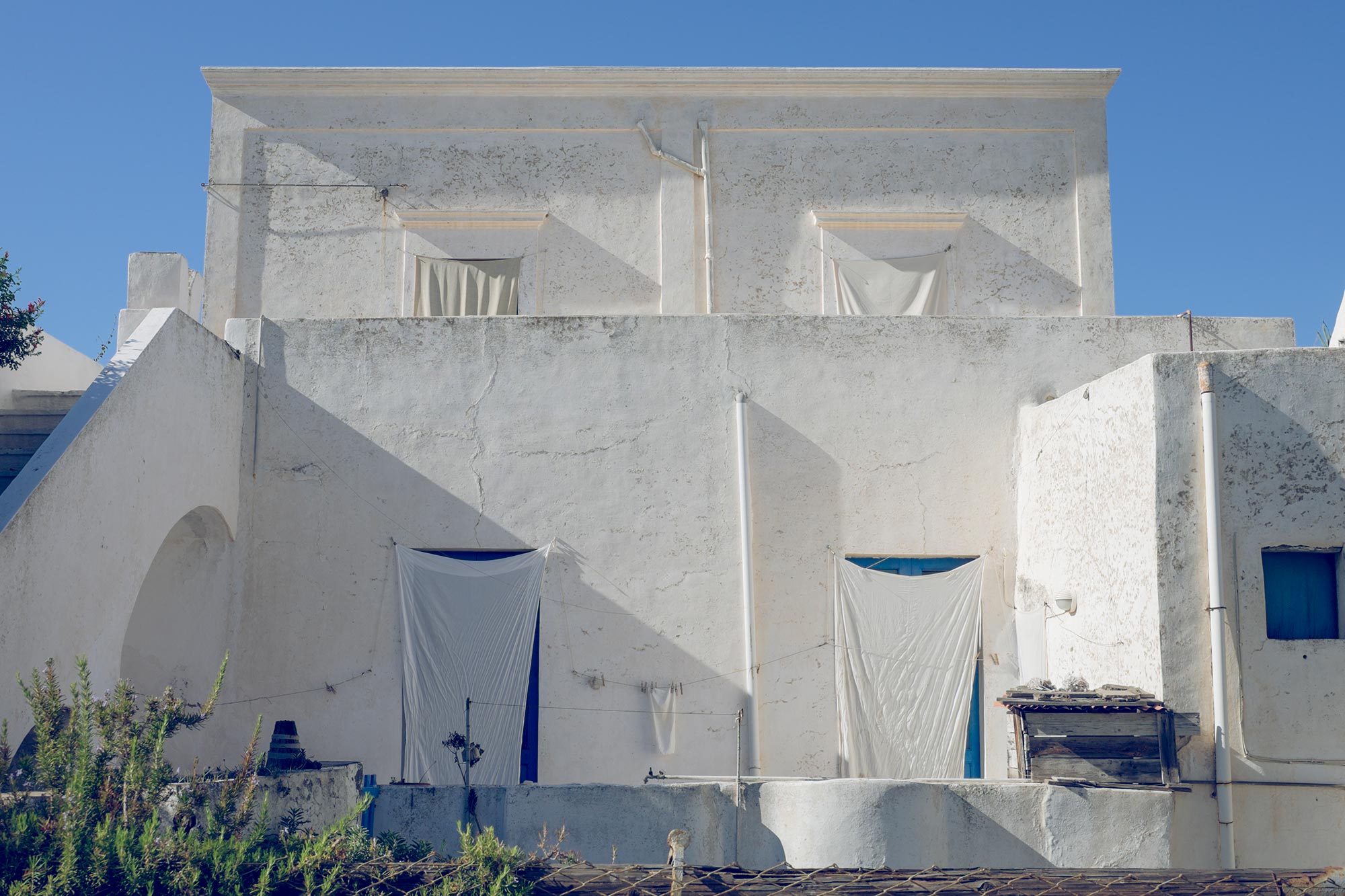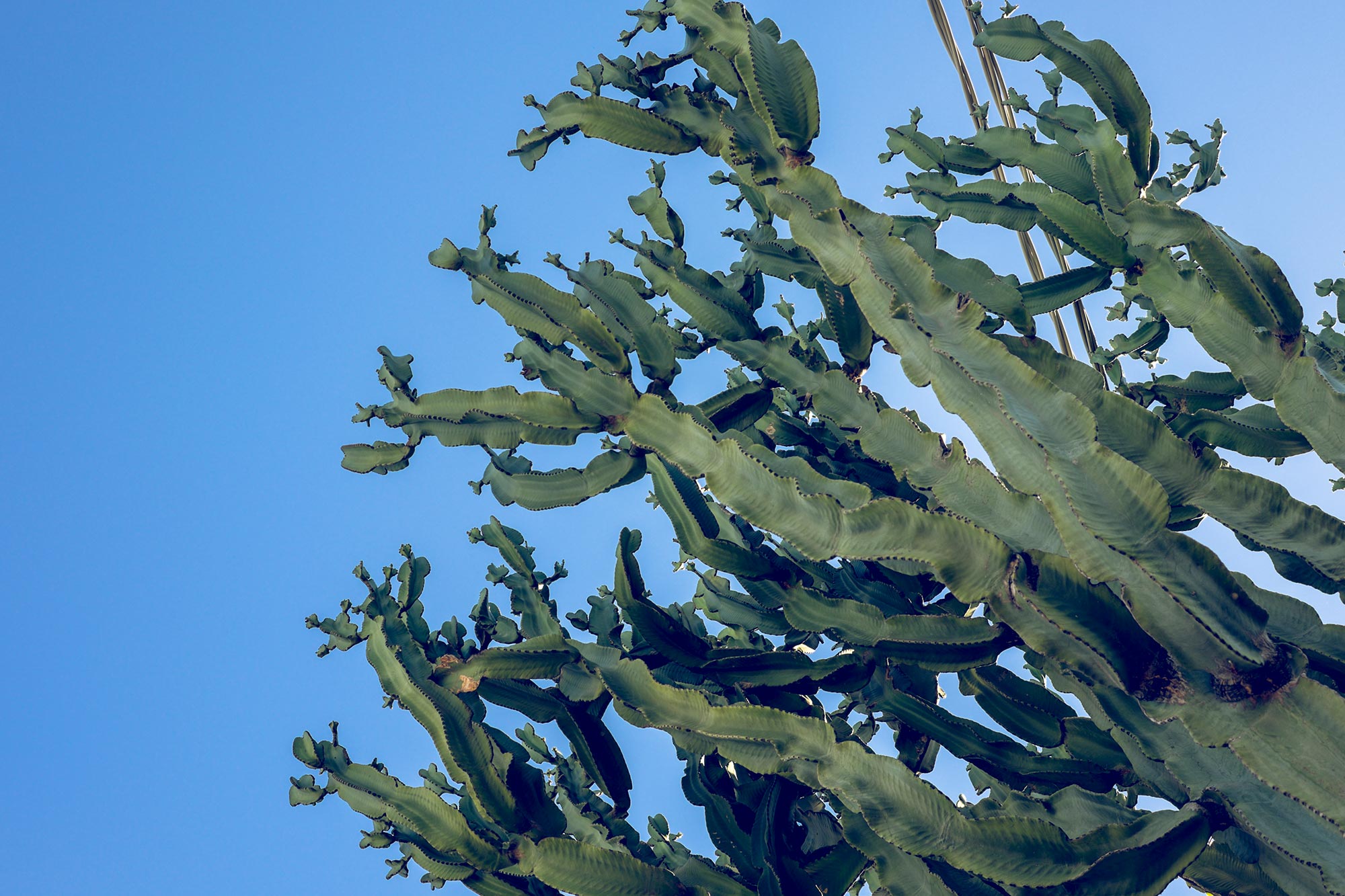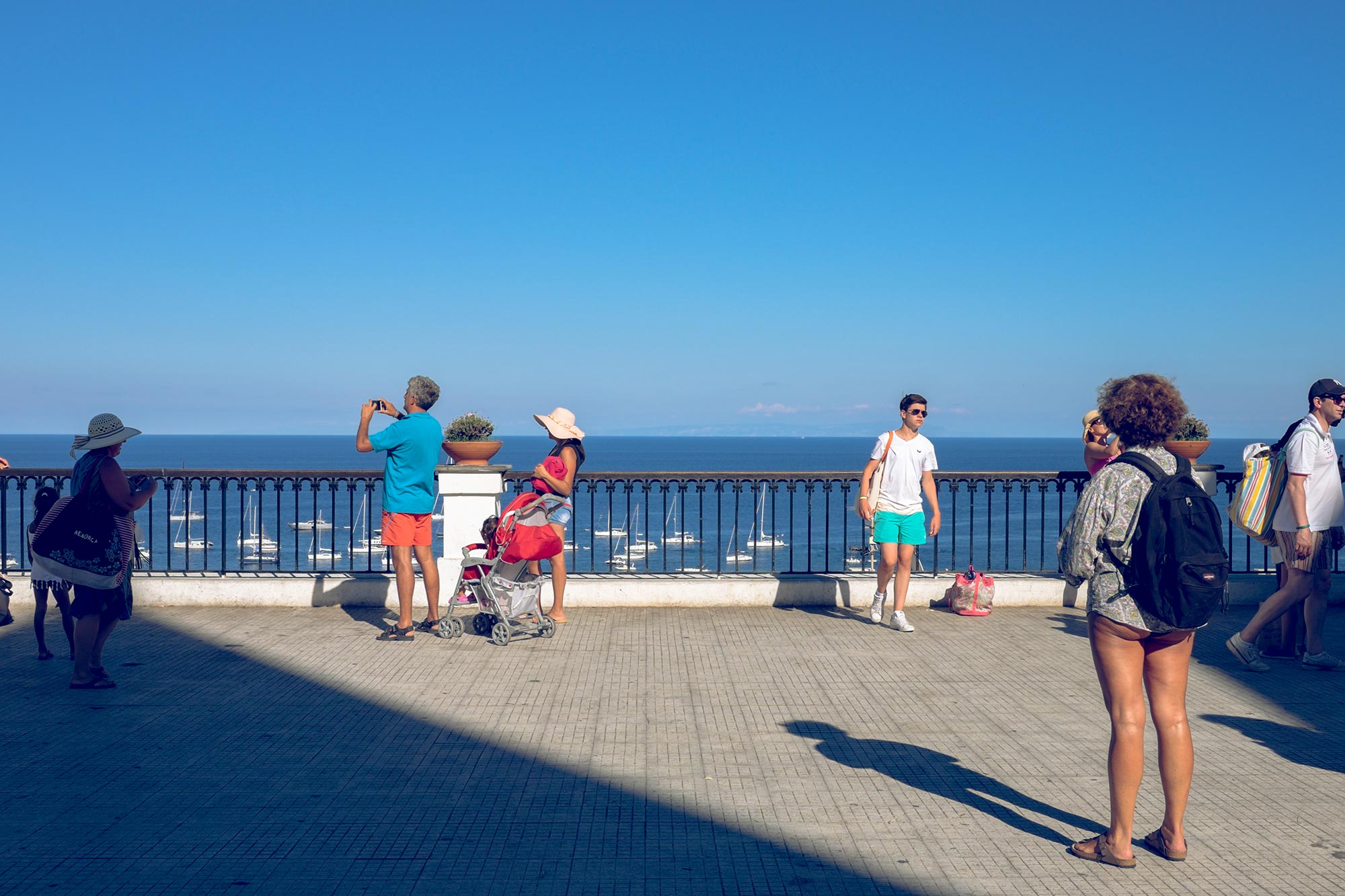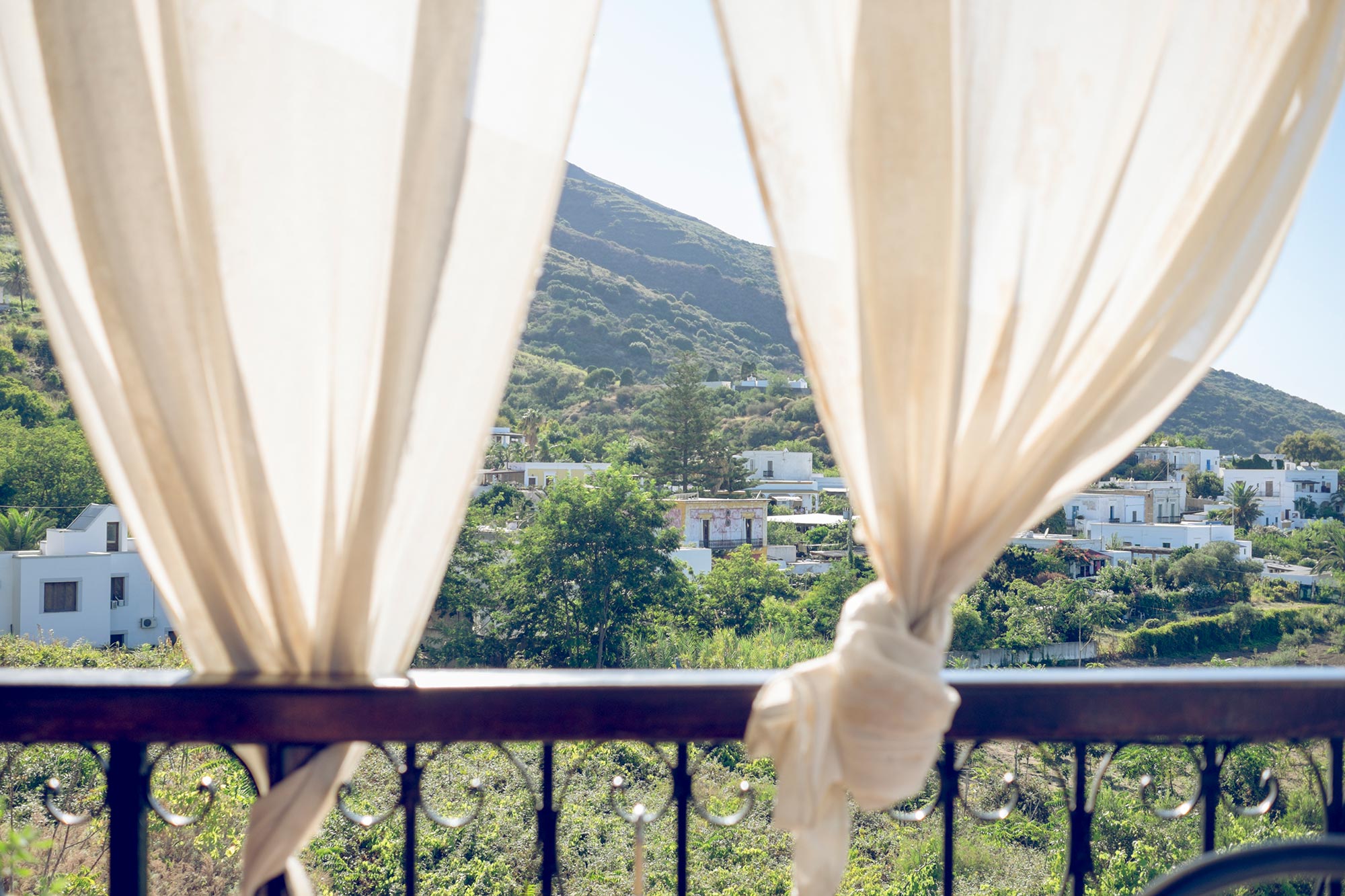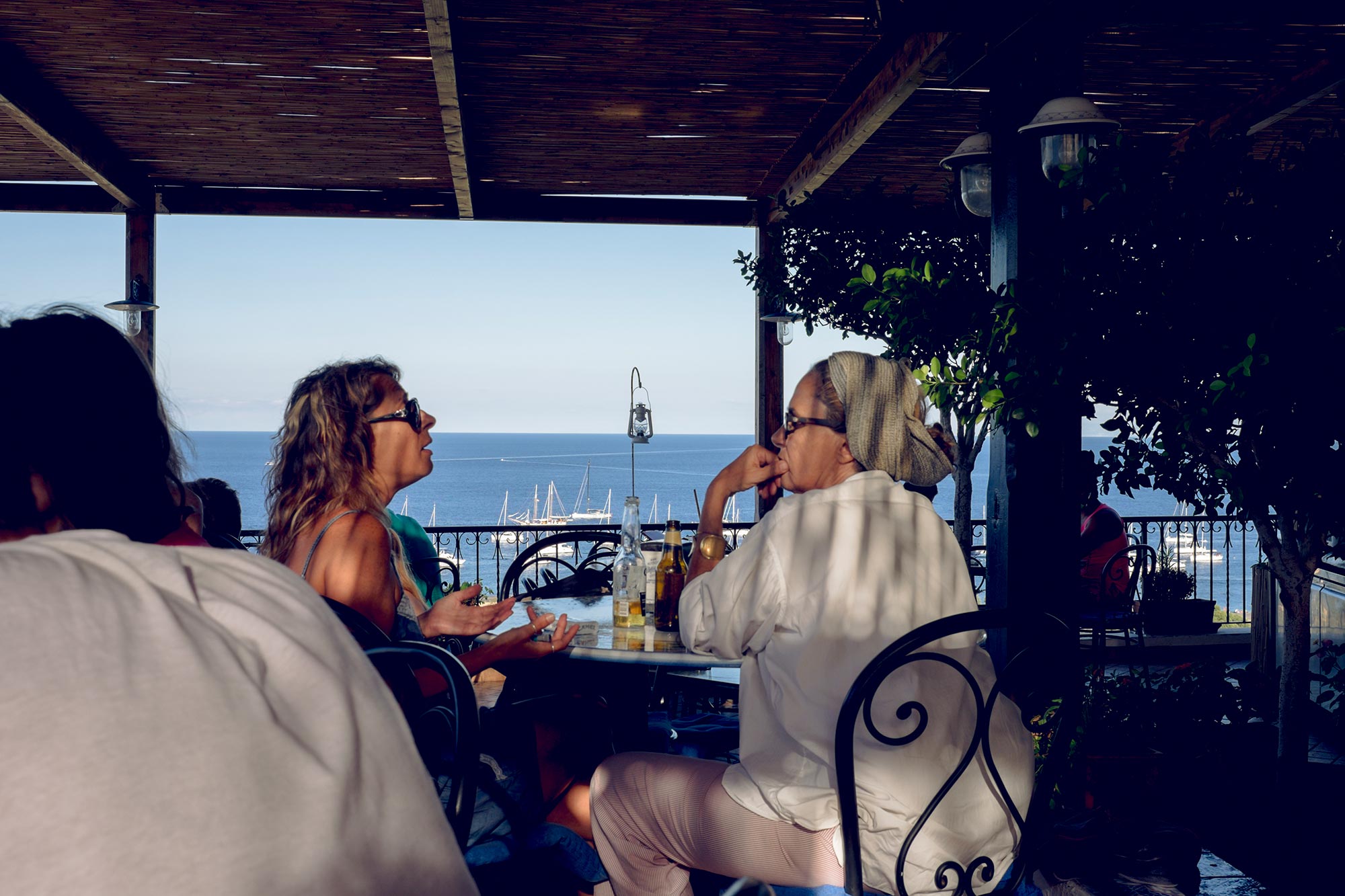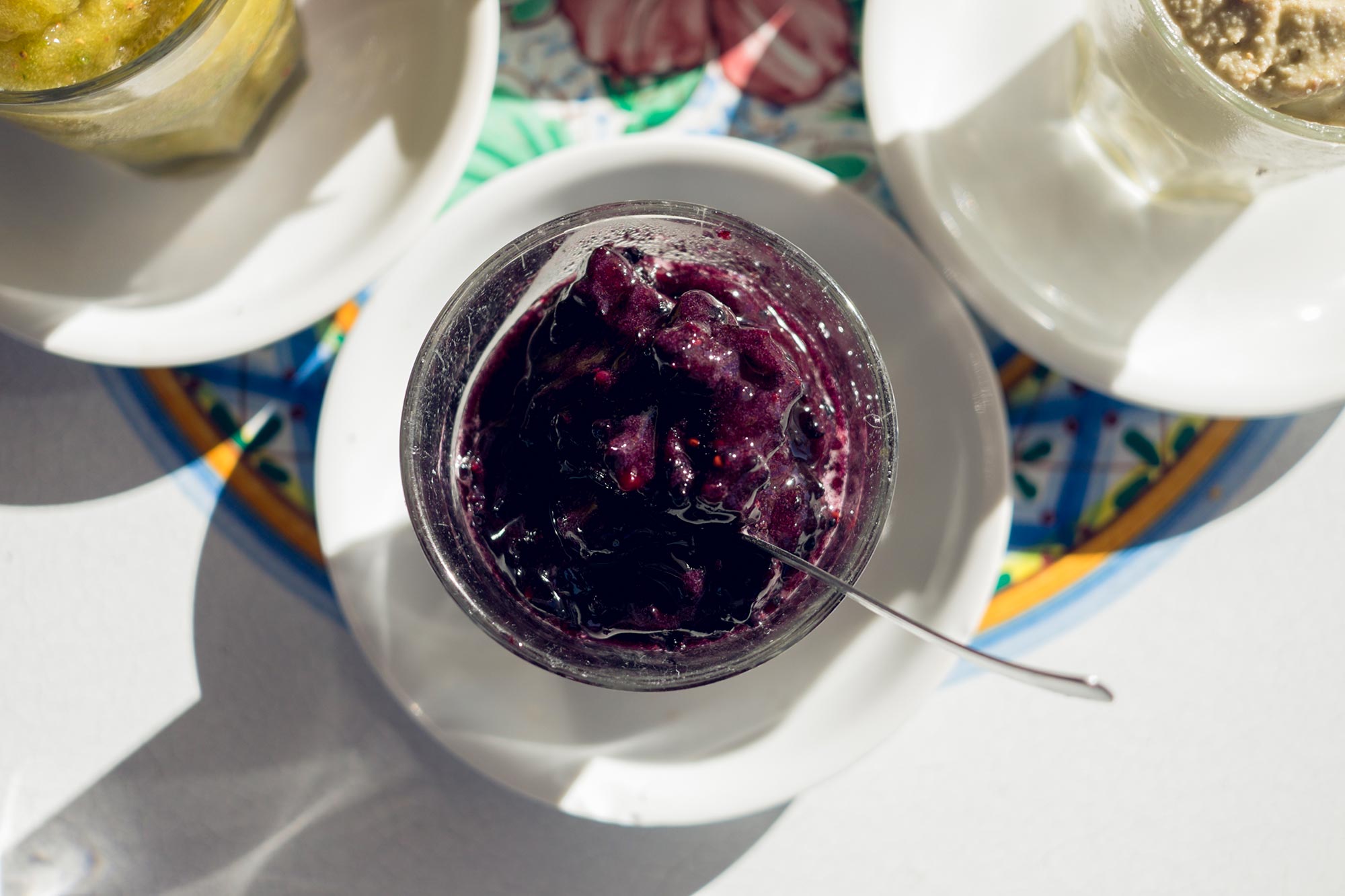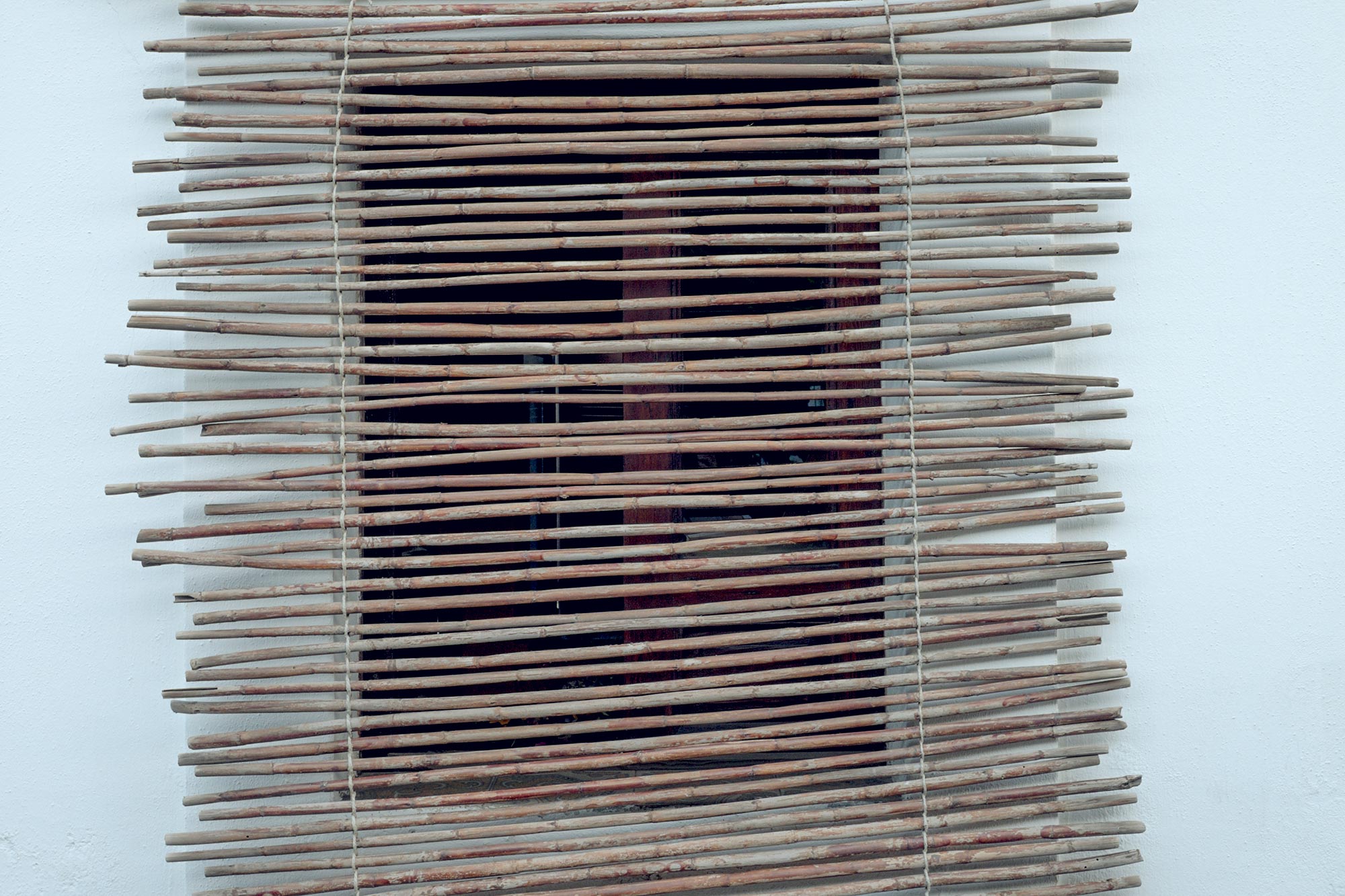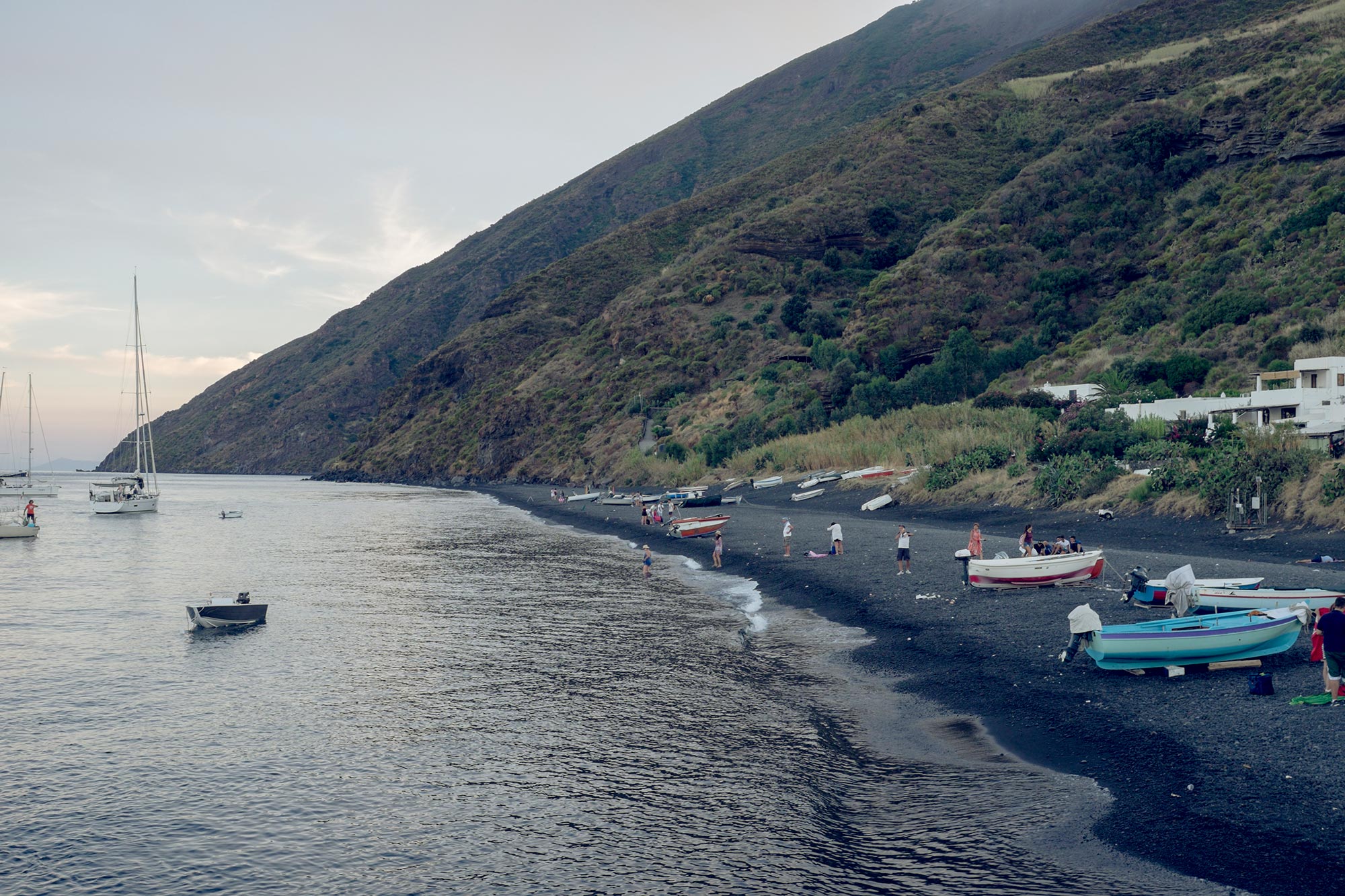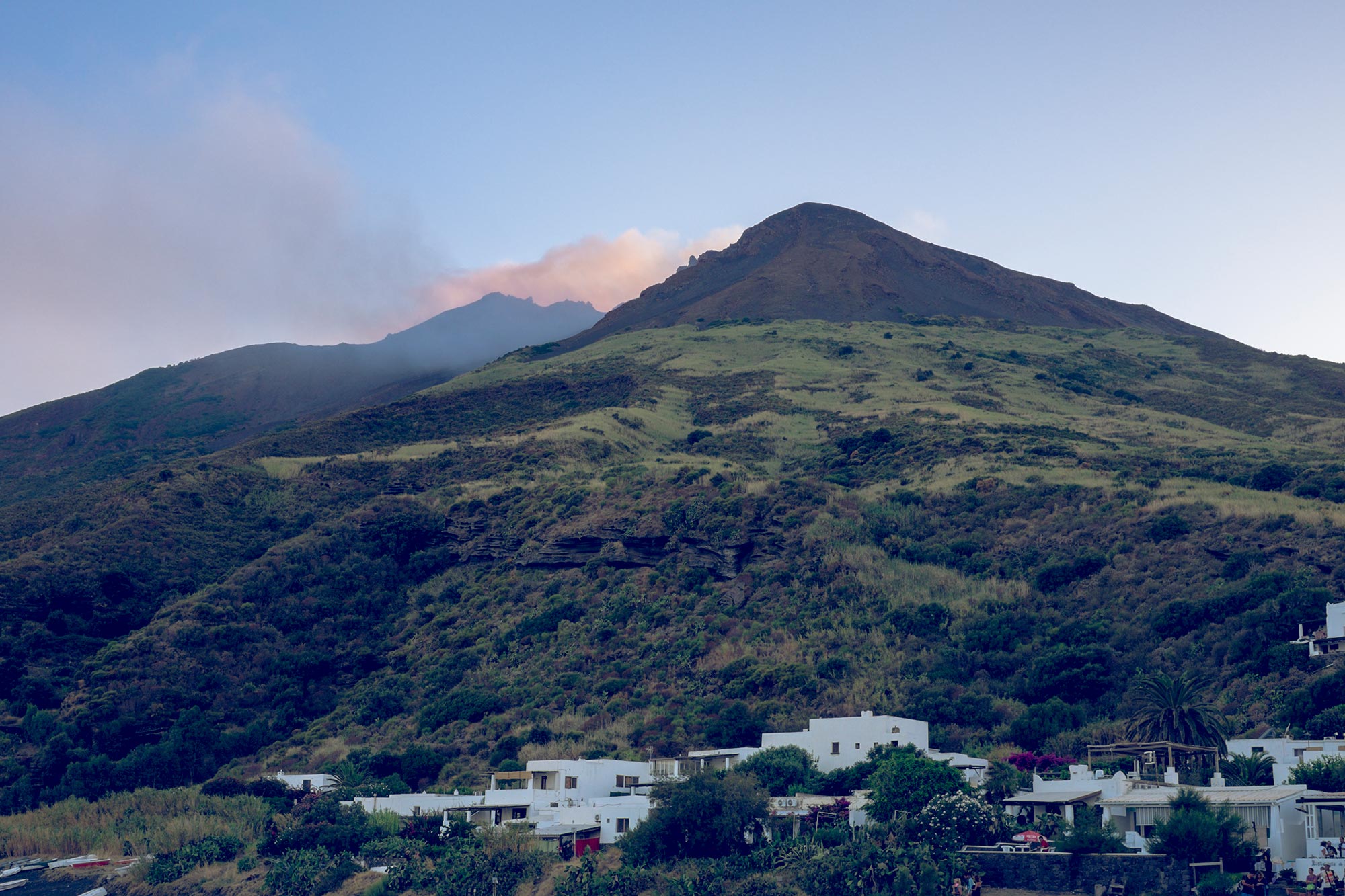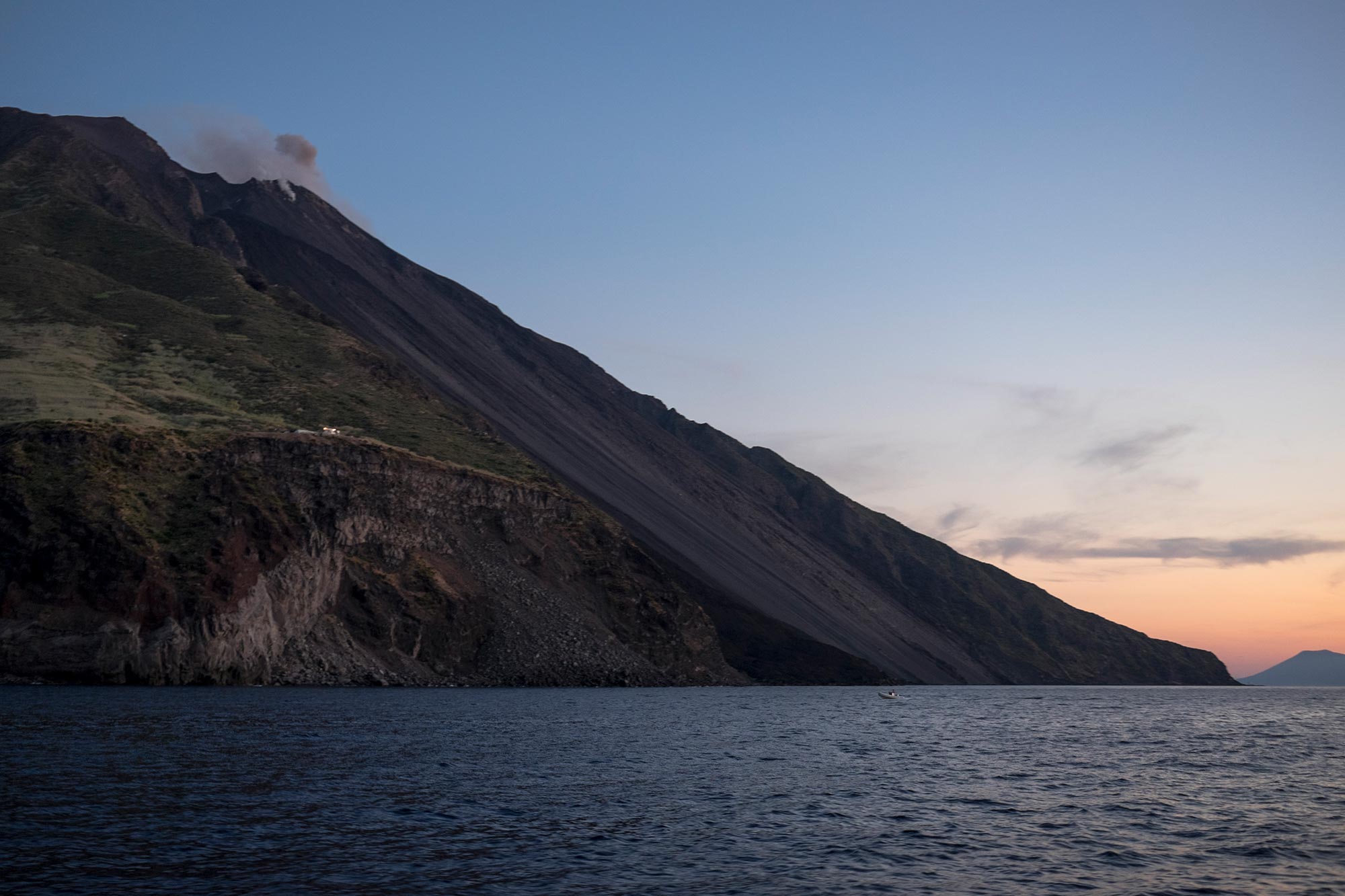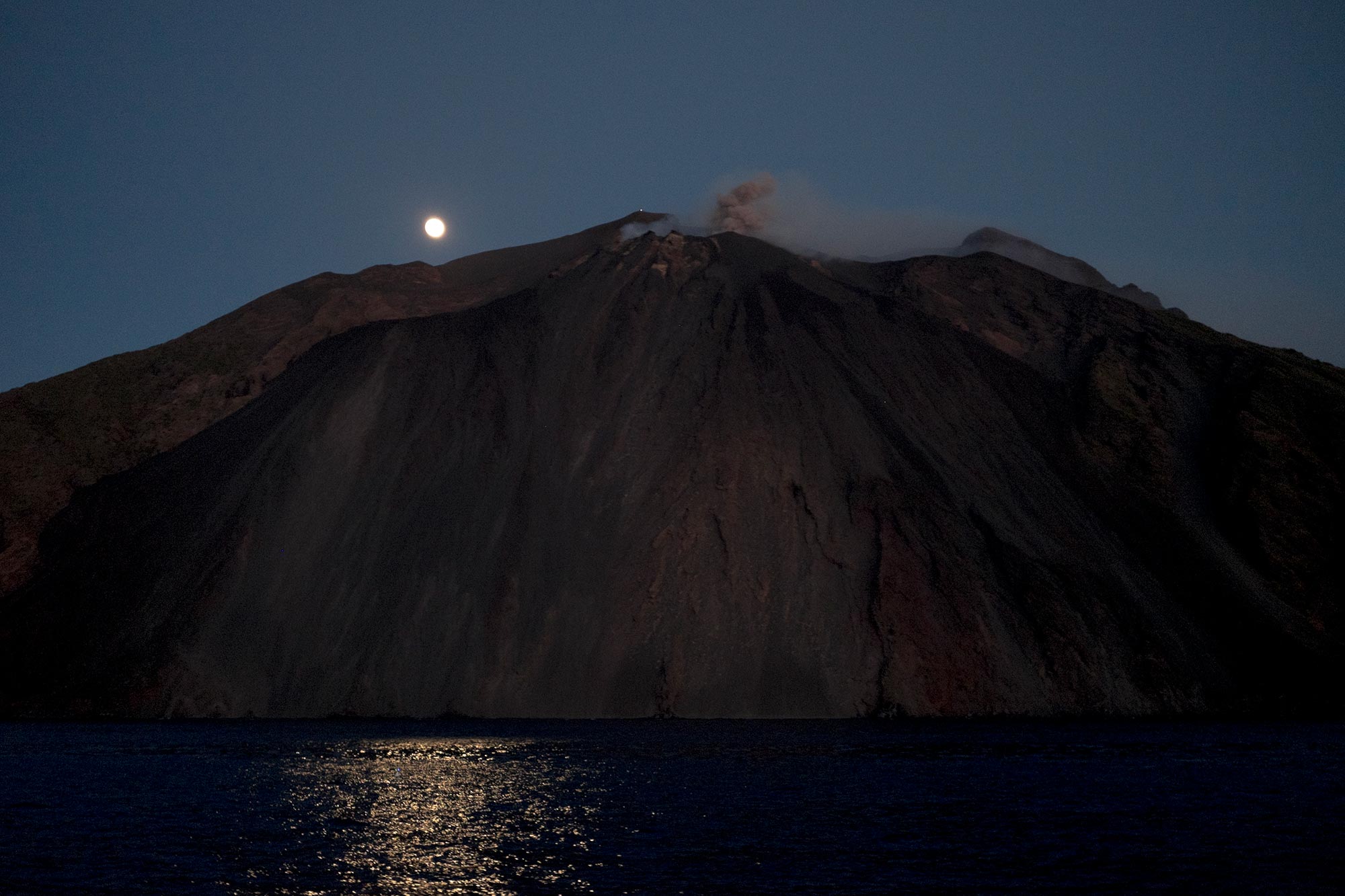 Strombolicchio, the underwater volcanic eruption in front of Stromboli.