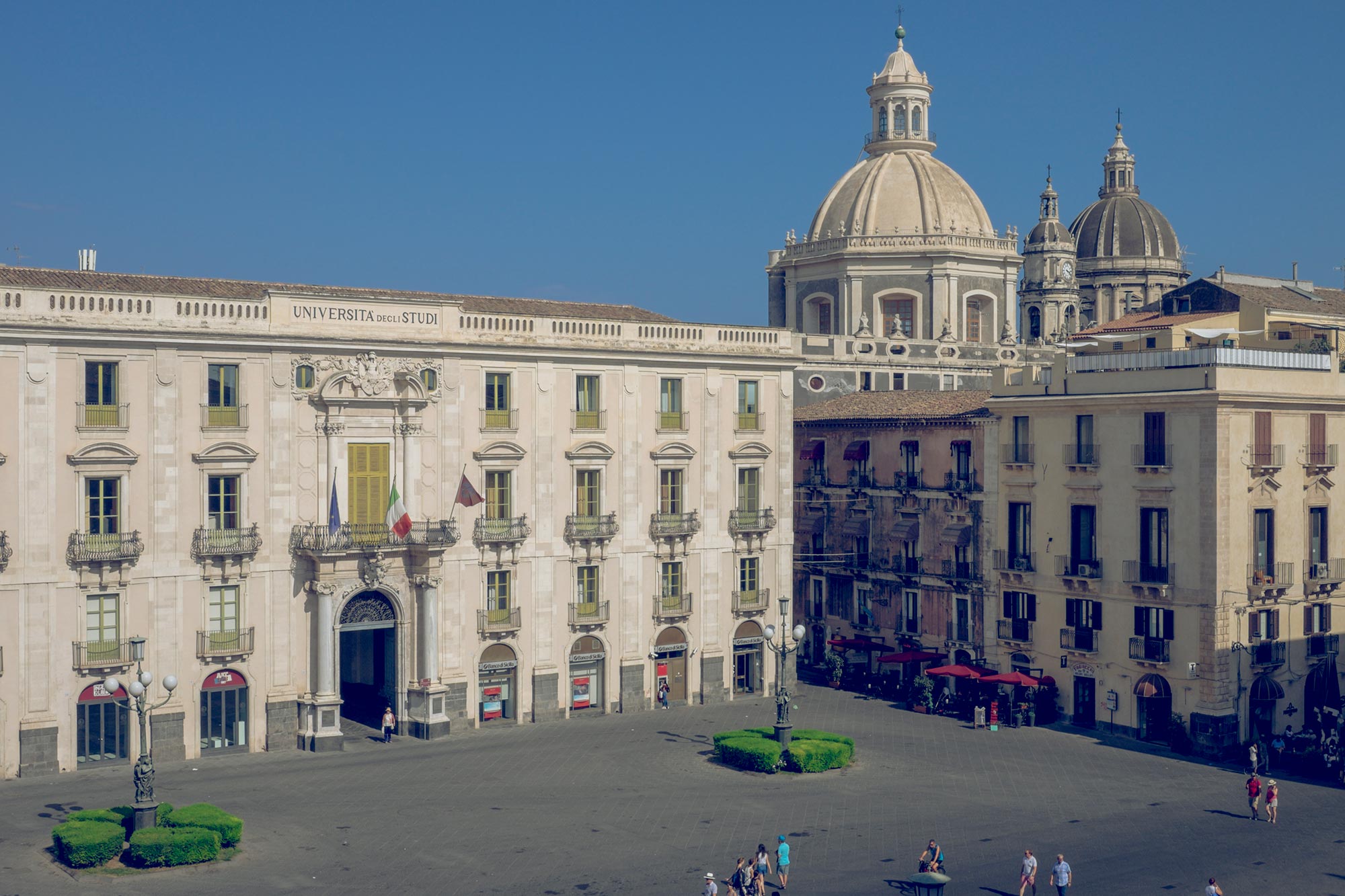 WHERE: Catania, Sicily
WHEN: August
I left Berlin on a freezing cold August morning, the sun pale and the sky scattered by threatening clouds. When the airplane door opened in Catania Airport I literally got blinded by the sun, a salty crisp air surrounded me and in no time I was in the Mediterrean mood.
My friend arrived one hour before from Turin and she was waiting for me at the arrivals. When I got there, she already tried one speciality that nobody should miss in Sicily, Cannolo. This is a crispy sweet roll filled with ricotta creme and covered with pistacchio, chocolate or almonds. The bus driver welcomed us and wished us a great stay in Sicily. While driving along the harbor we saw the beautiful blue sea and the palms and then we realised that Catania is a charming decaying city with so many crumbling buildings with reminiscences of glory.
The city center though is still shining along the Via Etnea. If you would wanna walk for a good thirty kilometers,the main city road would bring you directly to the foot of the volcano Etna.
Duomo, Cattedrale di Sant'Agata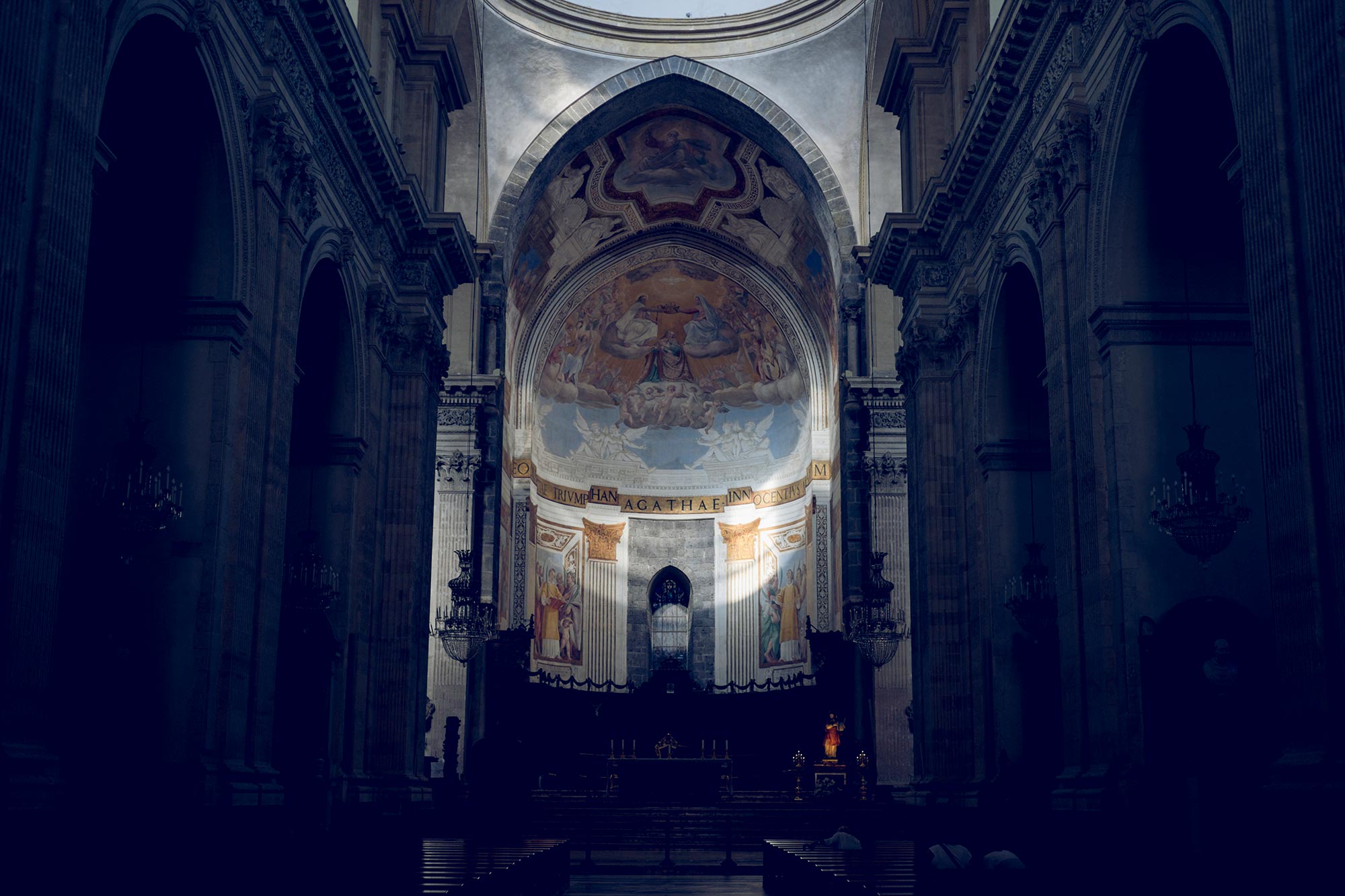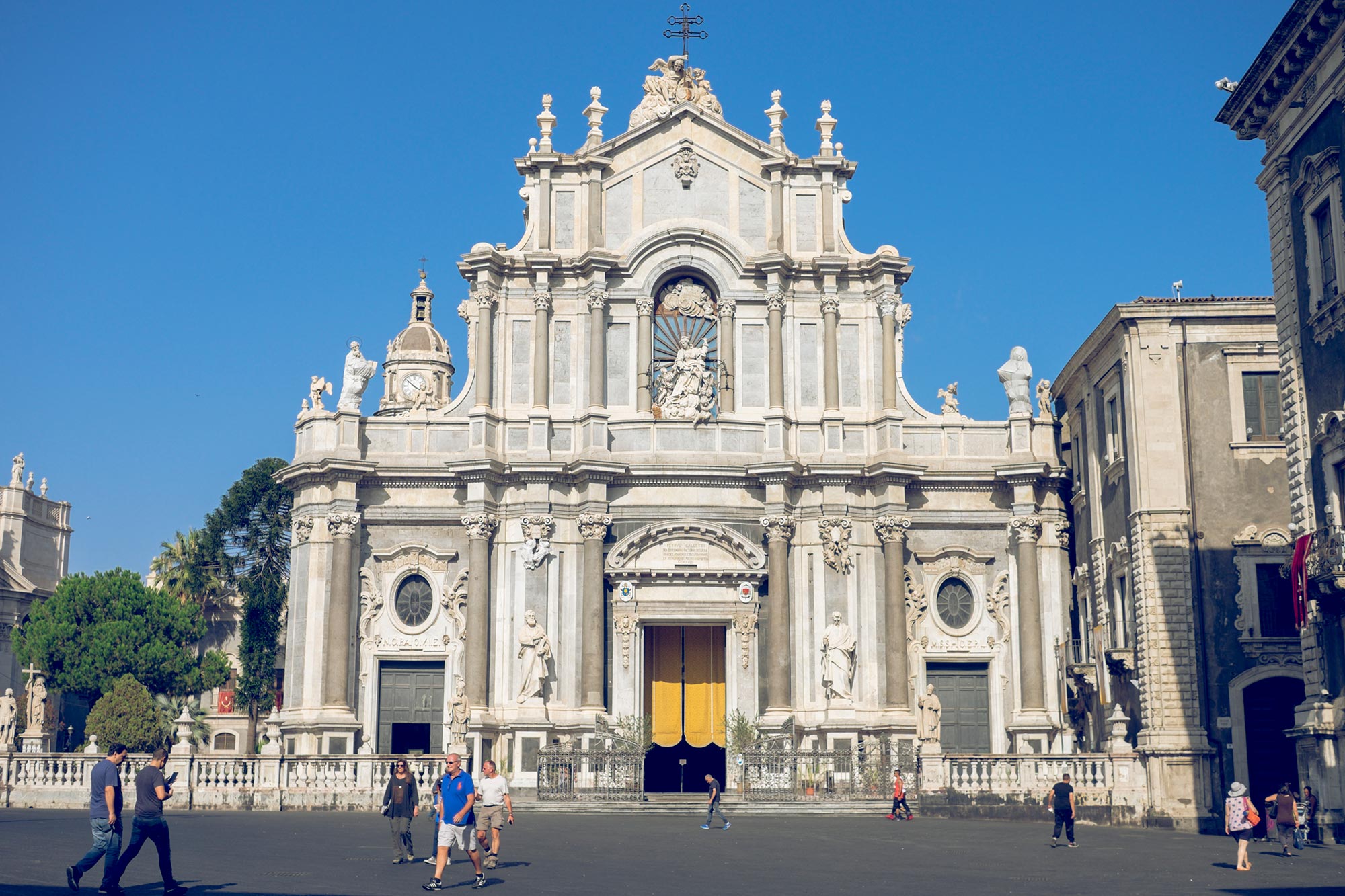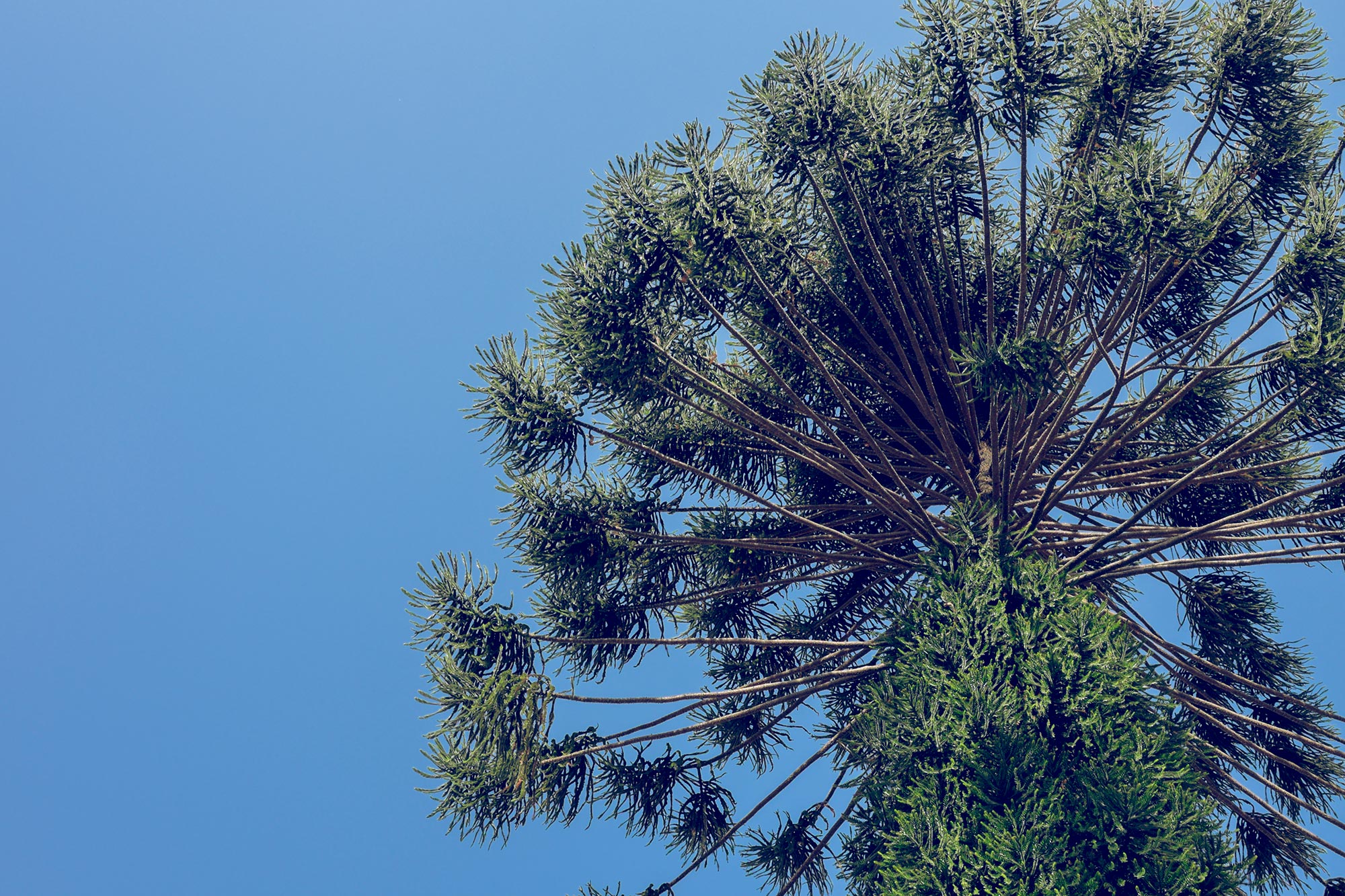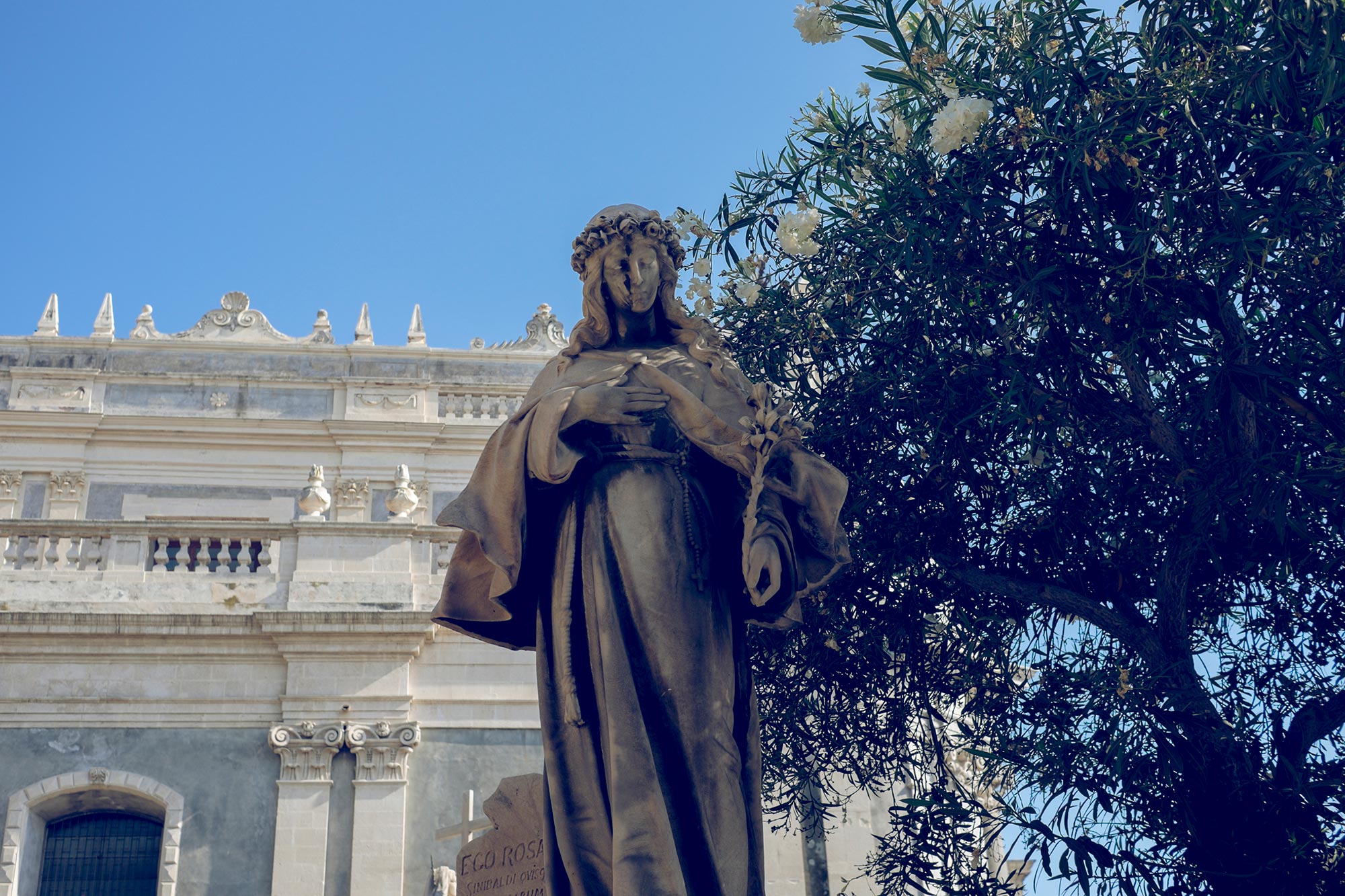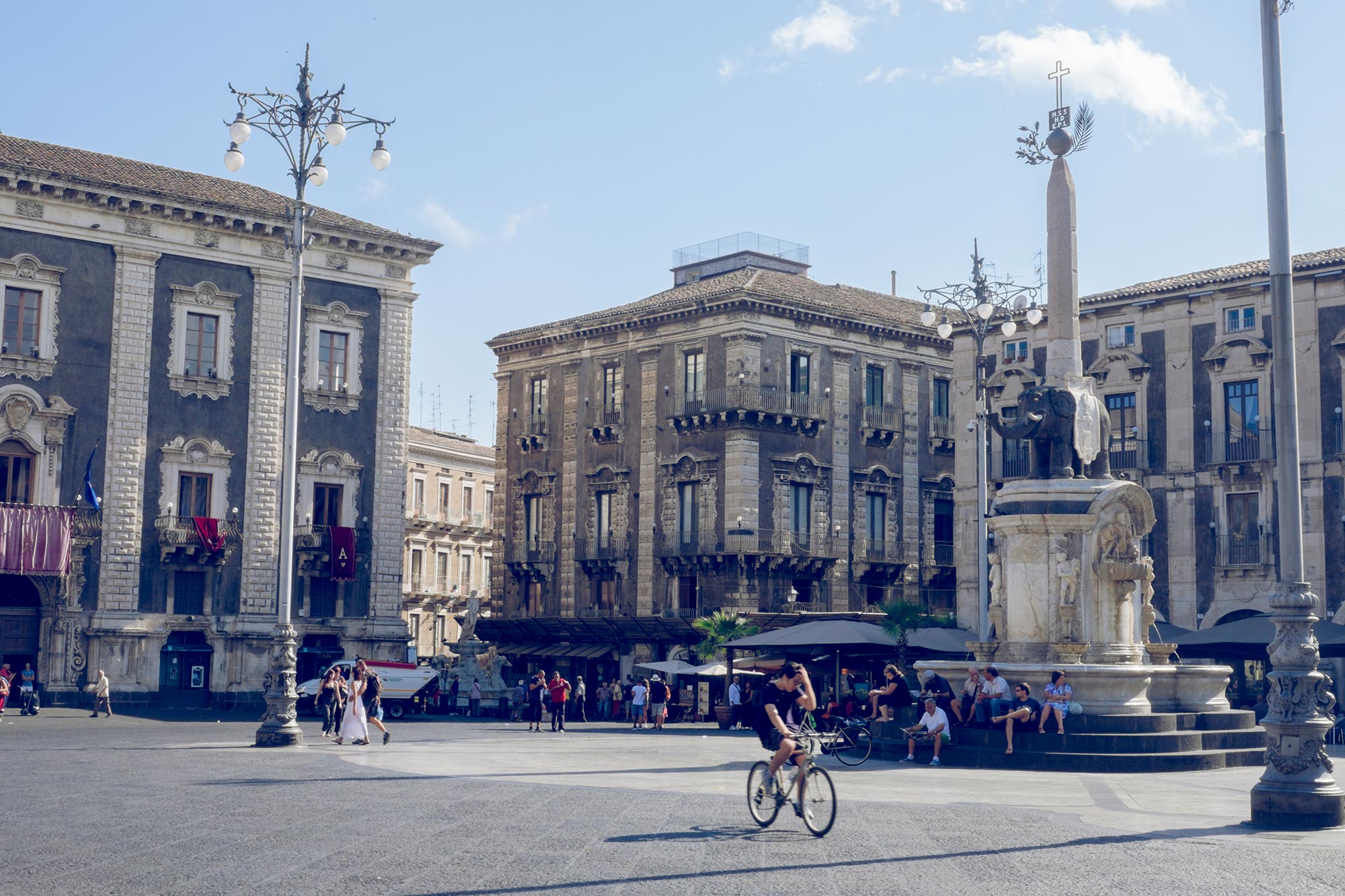 Fontana dell'Amenano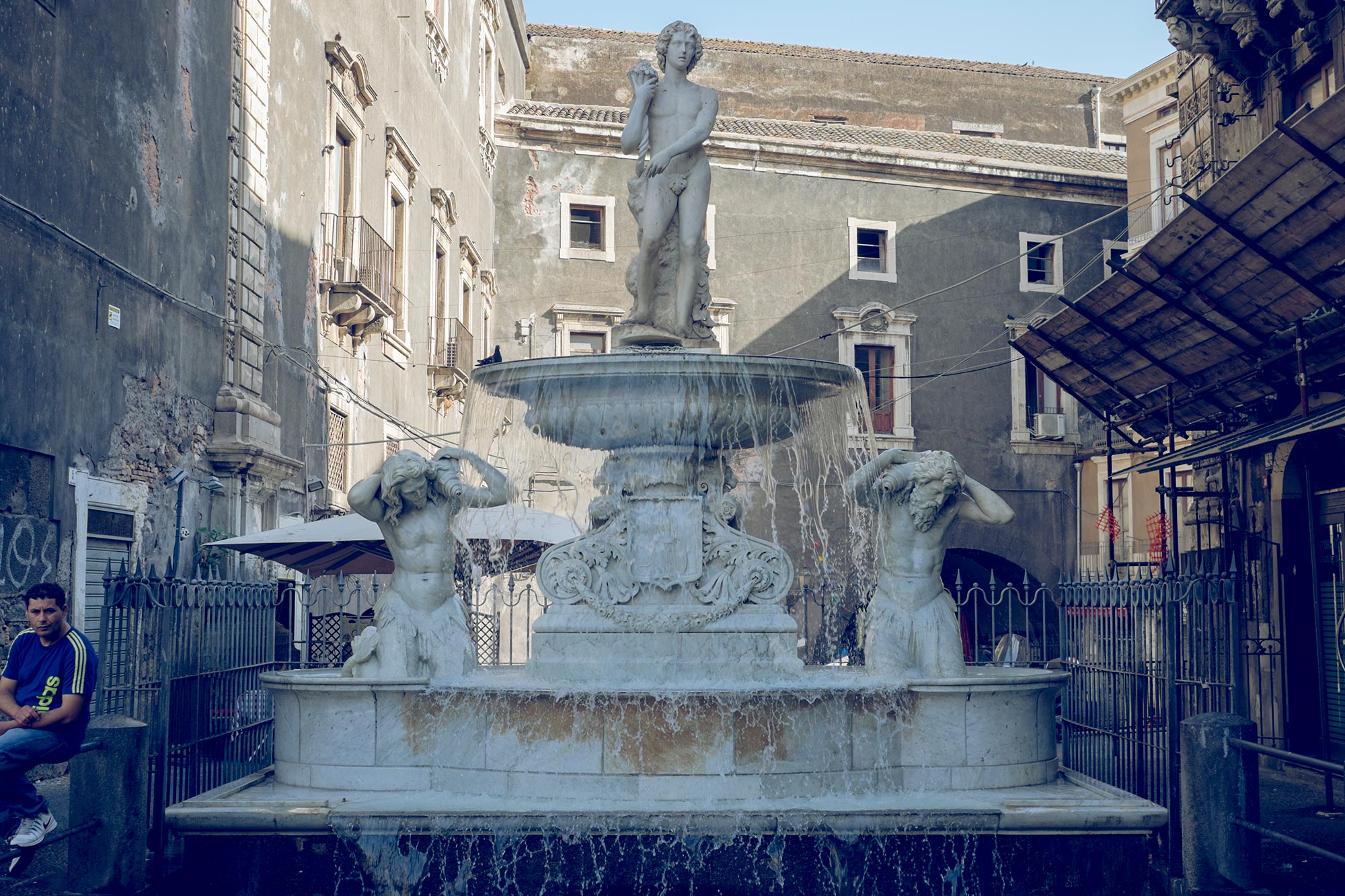 Catania Fish Market (after)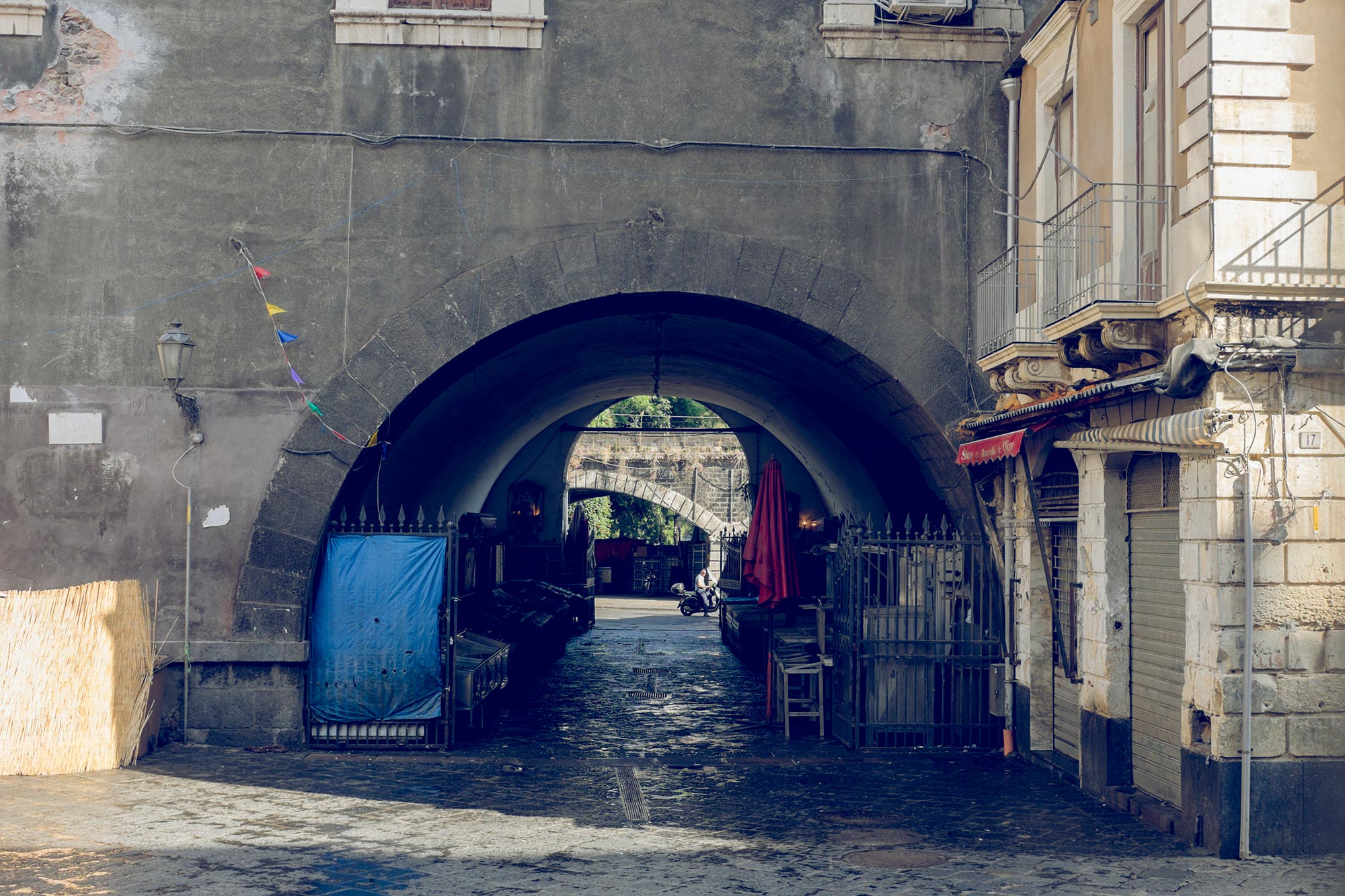 Via Etnea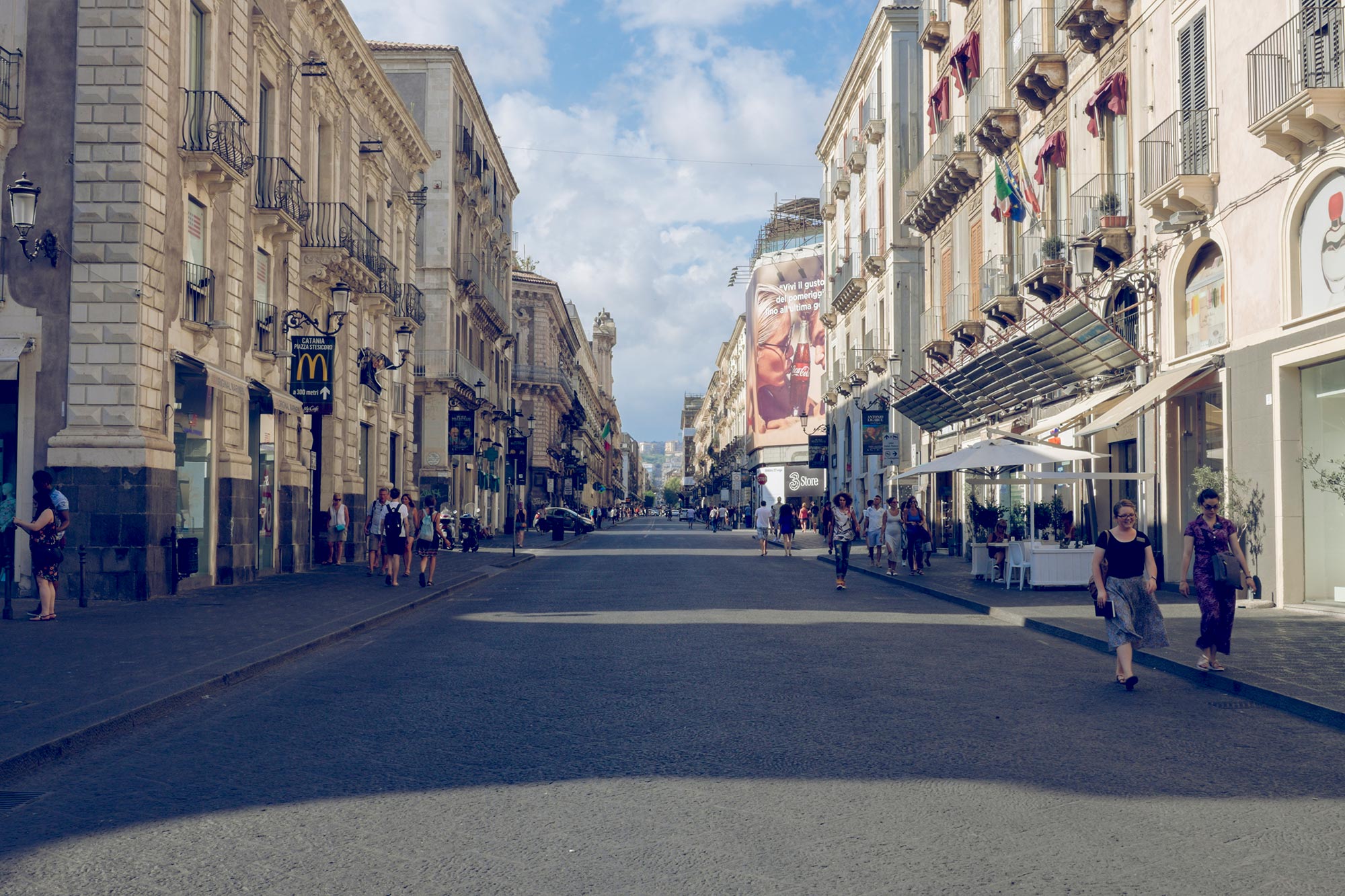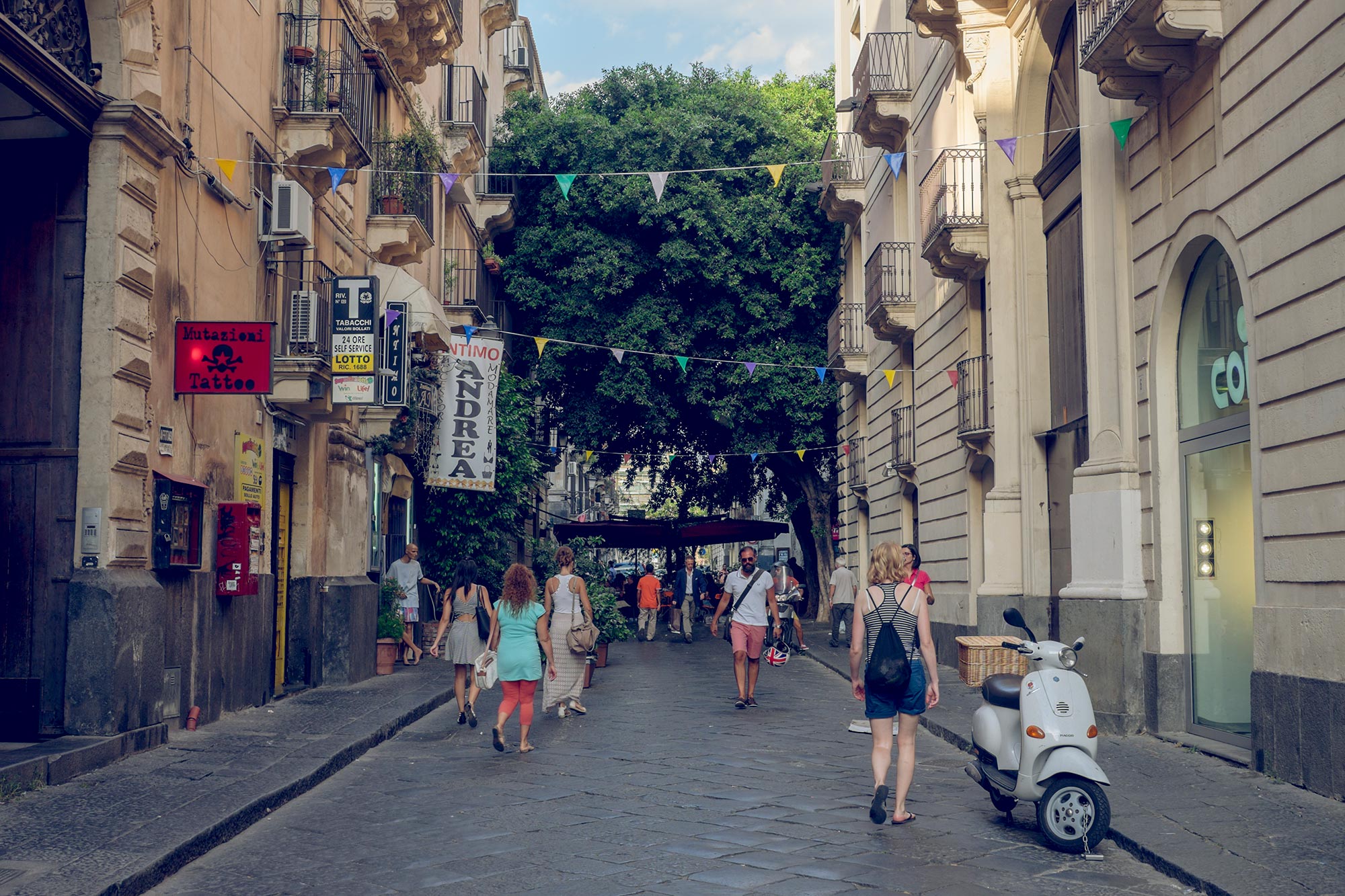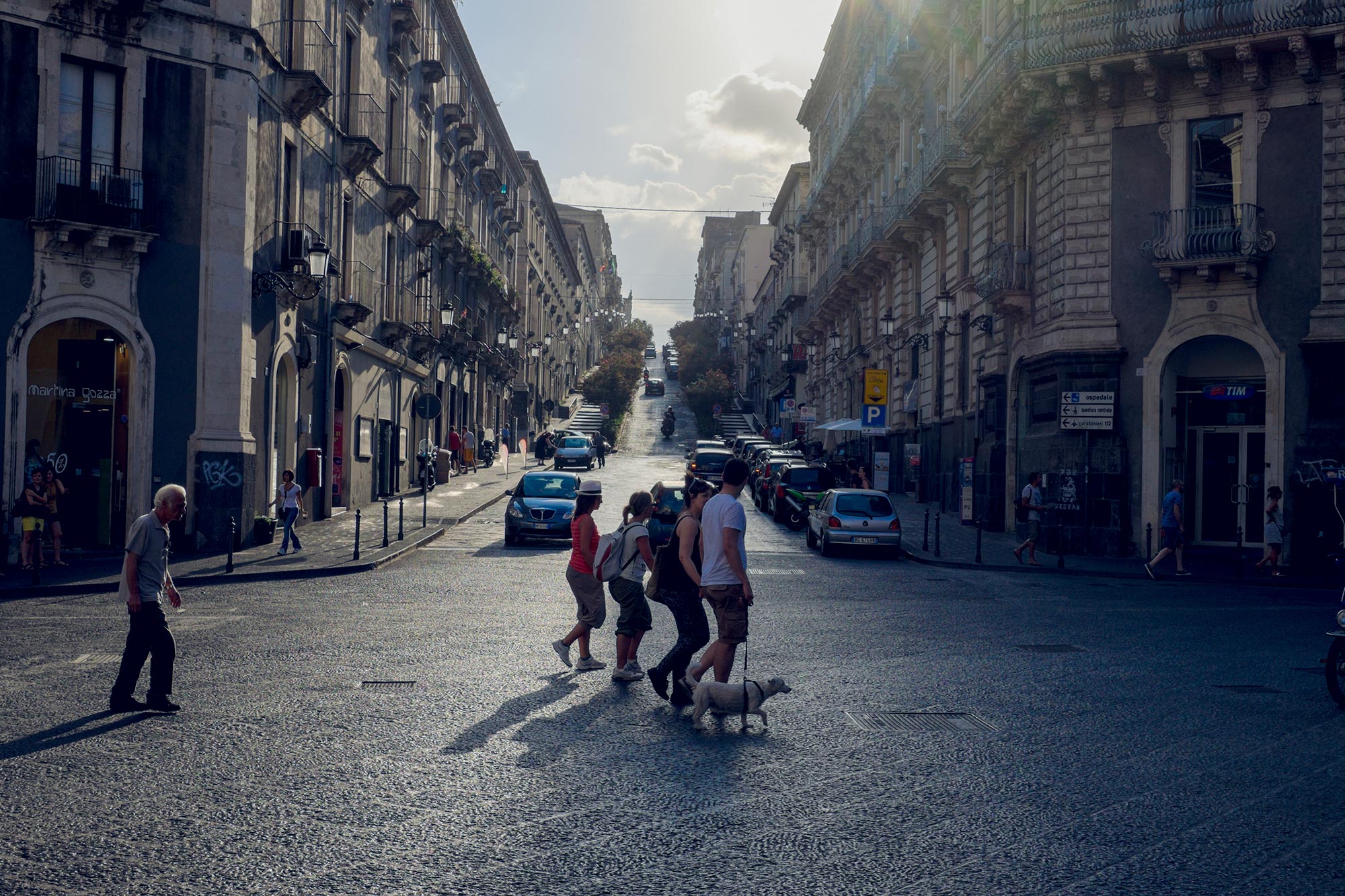 Giardini Villa Bellini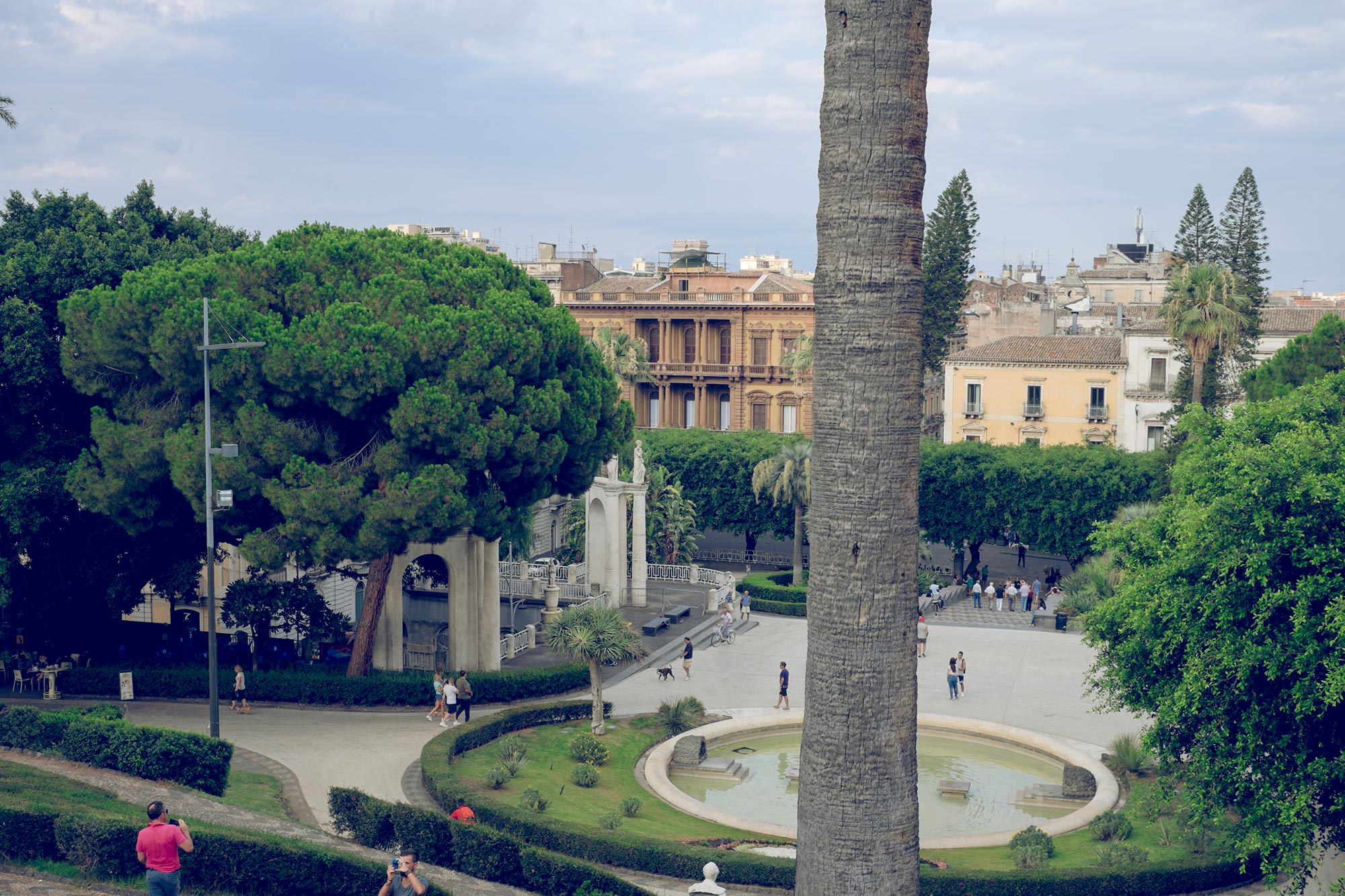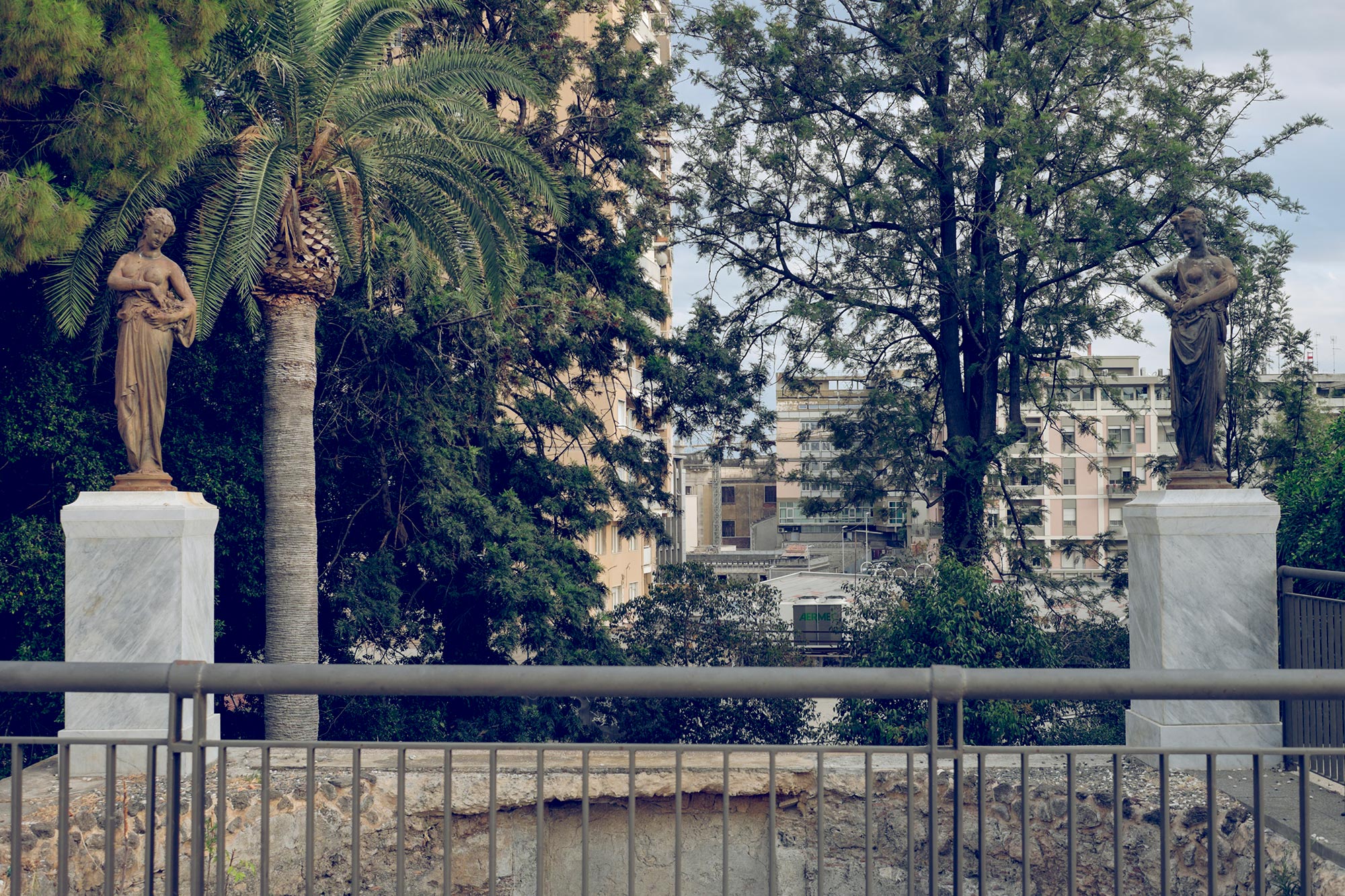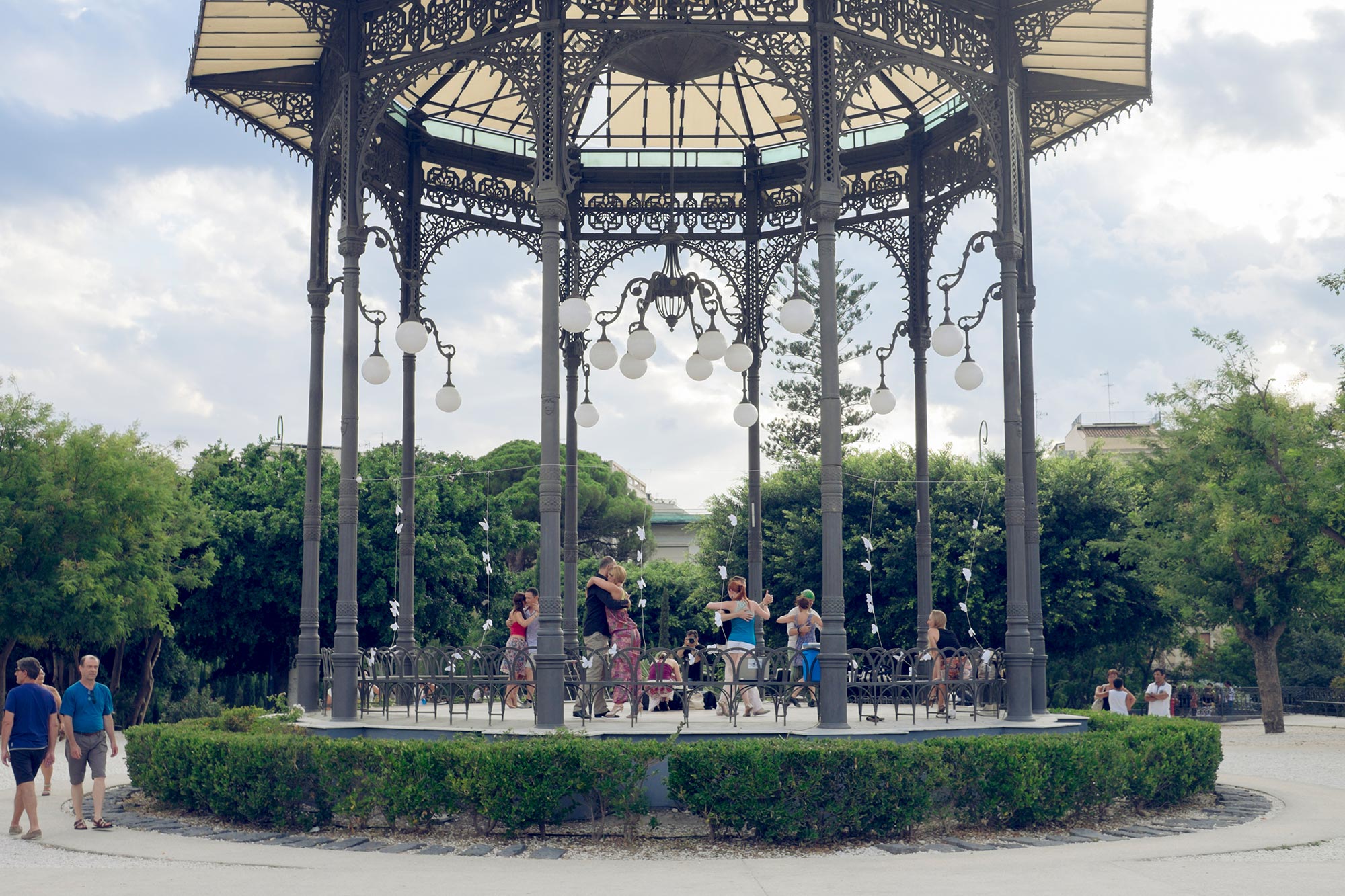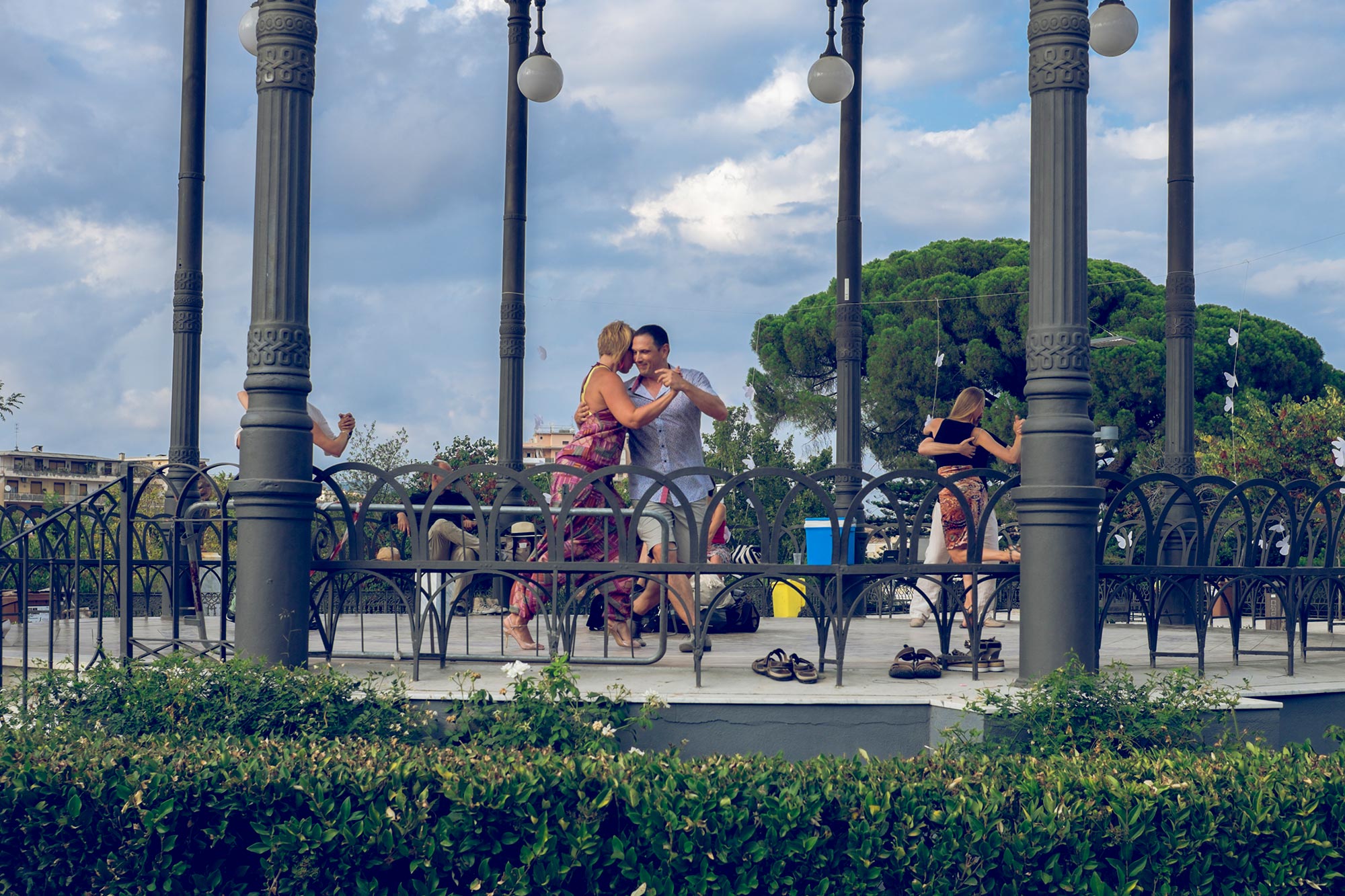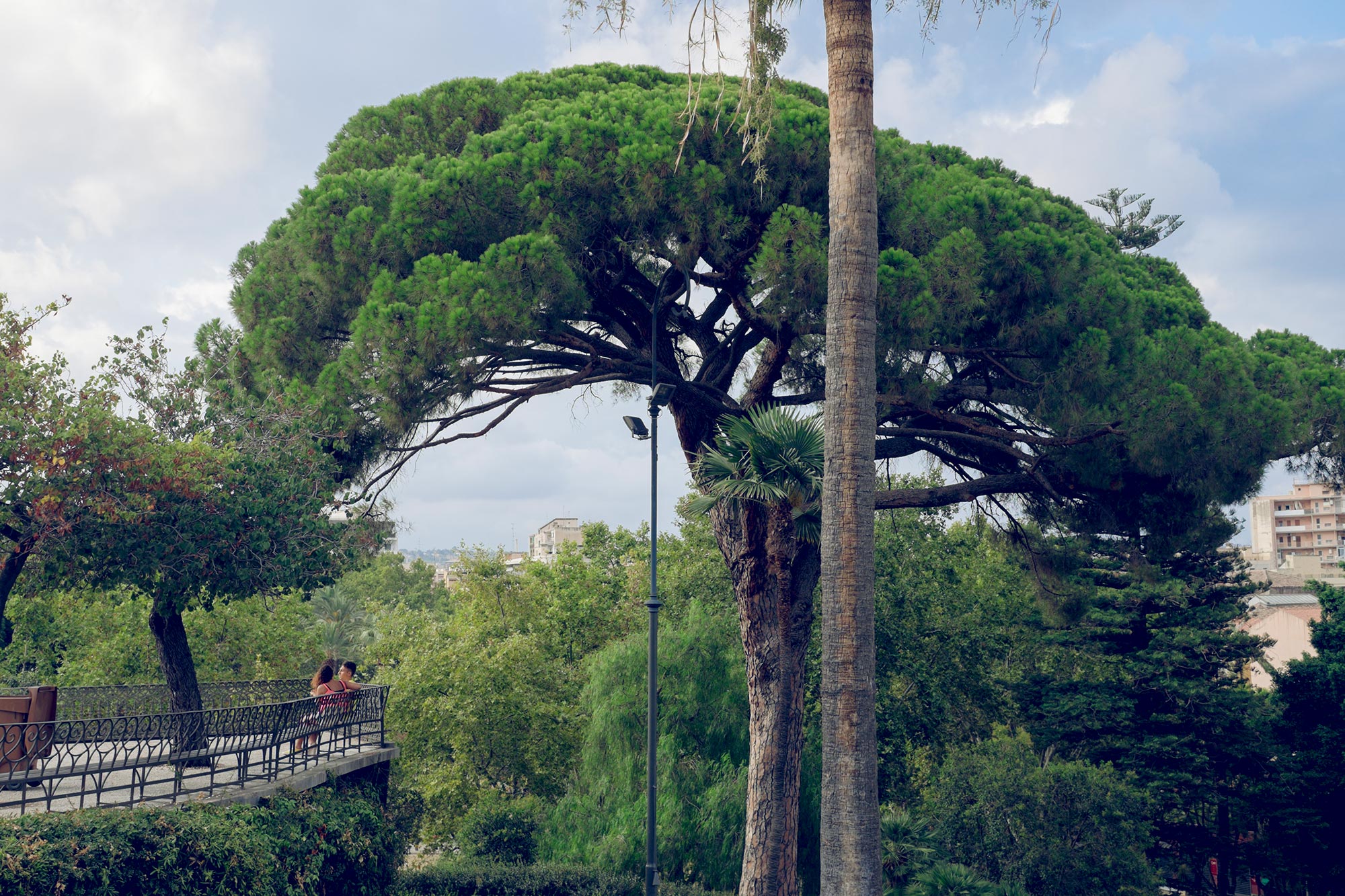 Strolling around is particularly great when you can make short culinary stops. Arancino is one of the national street food essentials in sicily. It looks like an orange, rounded and colorful. It is a ball of rice breaded and fried. The rice itself is cooked with different flavors: ragout and tomatoe sauce, aubergine and mozzarella, pistacchio pesto. Savia, in front of Giardino Villa Bellini, is the most traditional place in the city to taste it.

Savia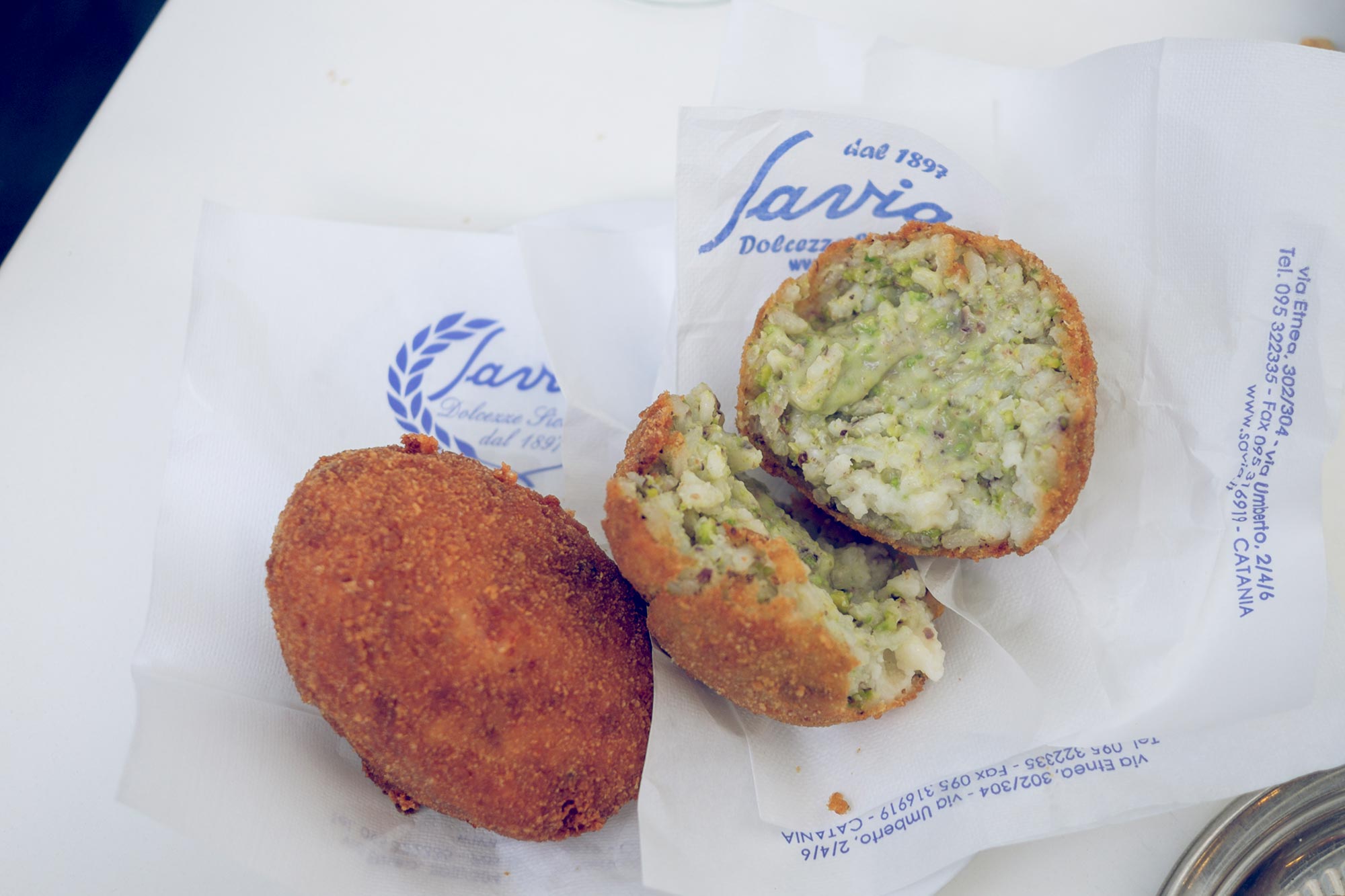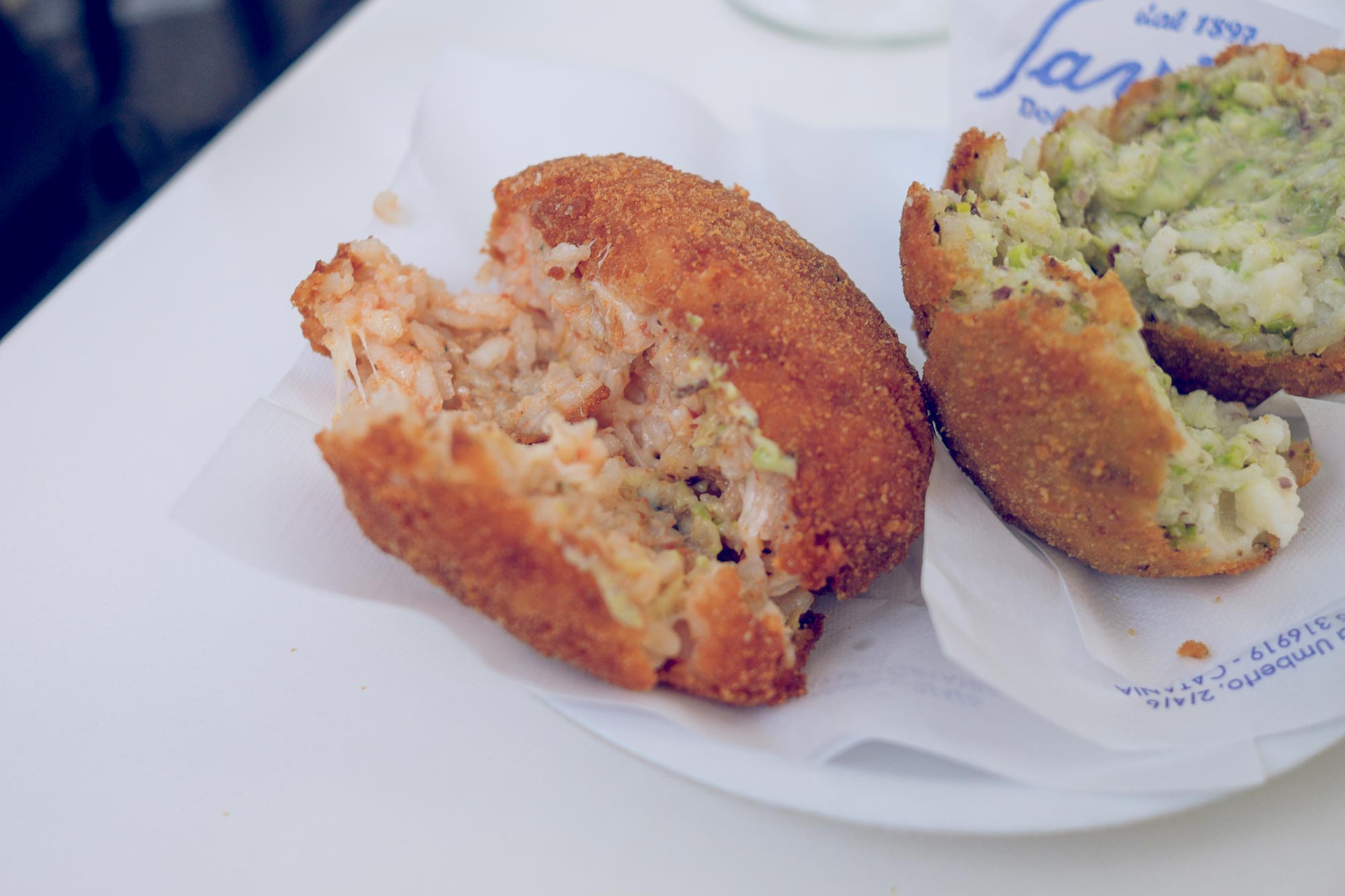 Prestipin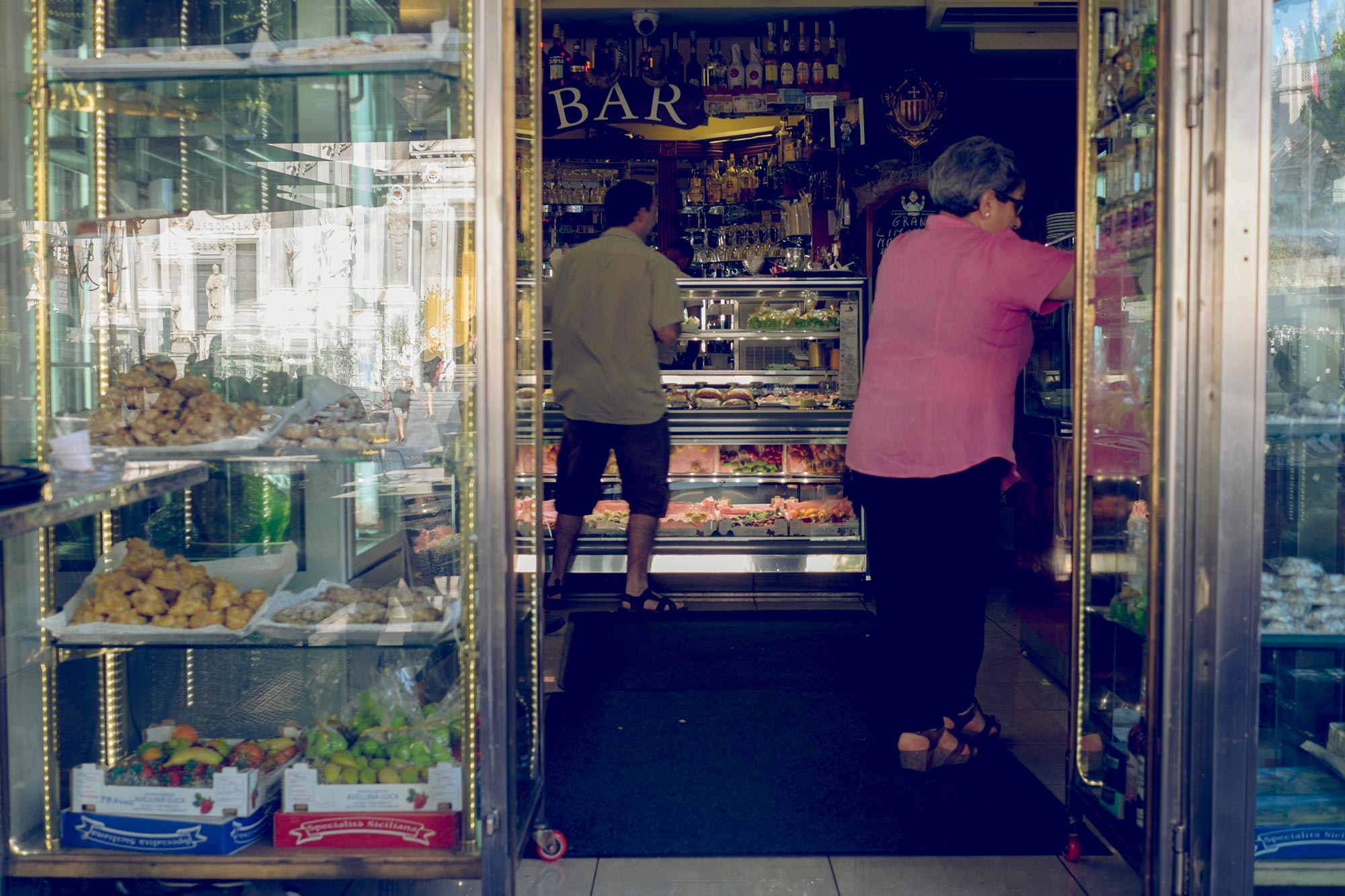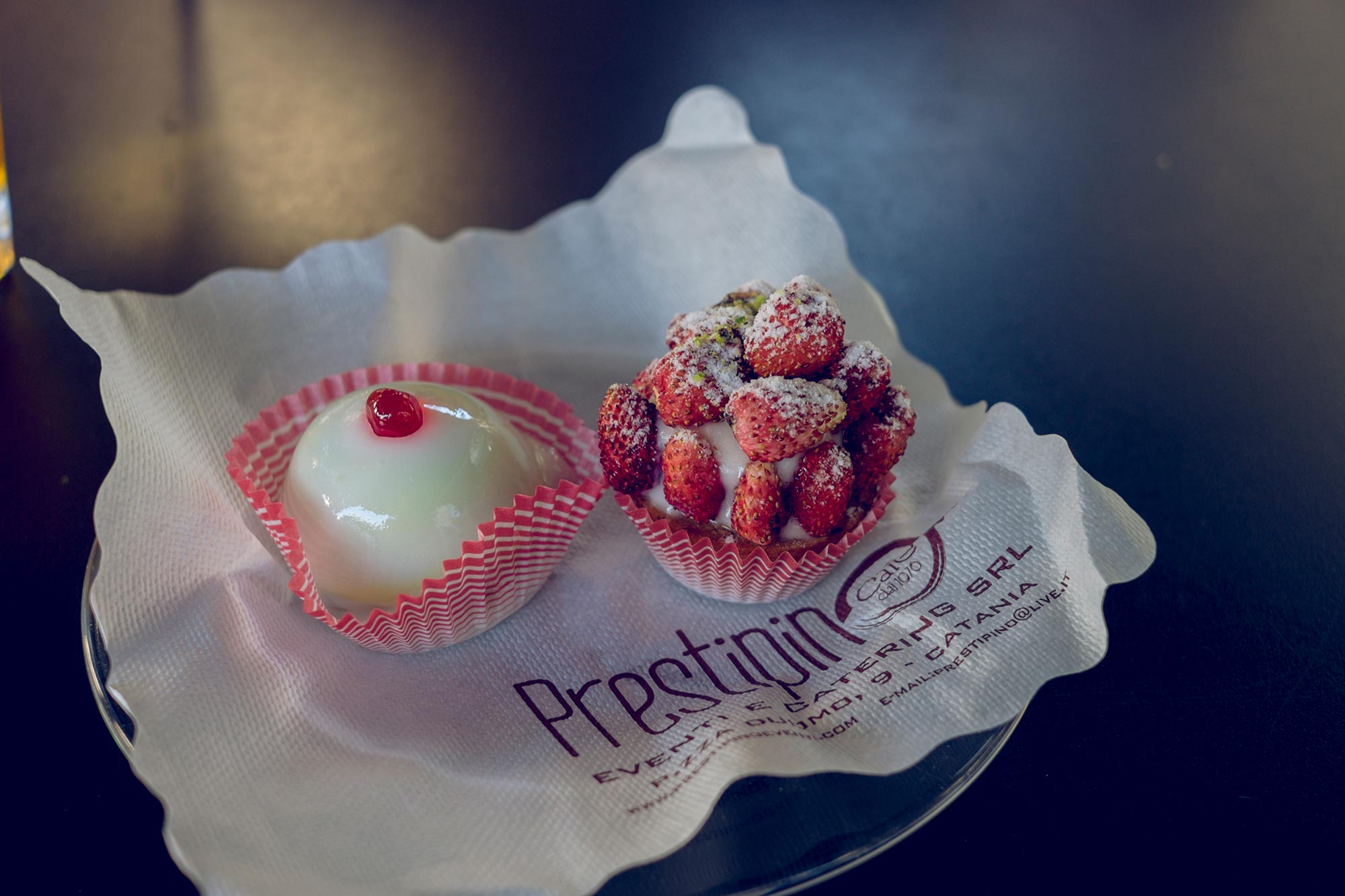 Gelateria Blu Notte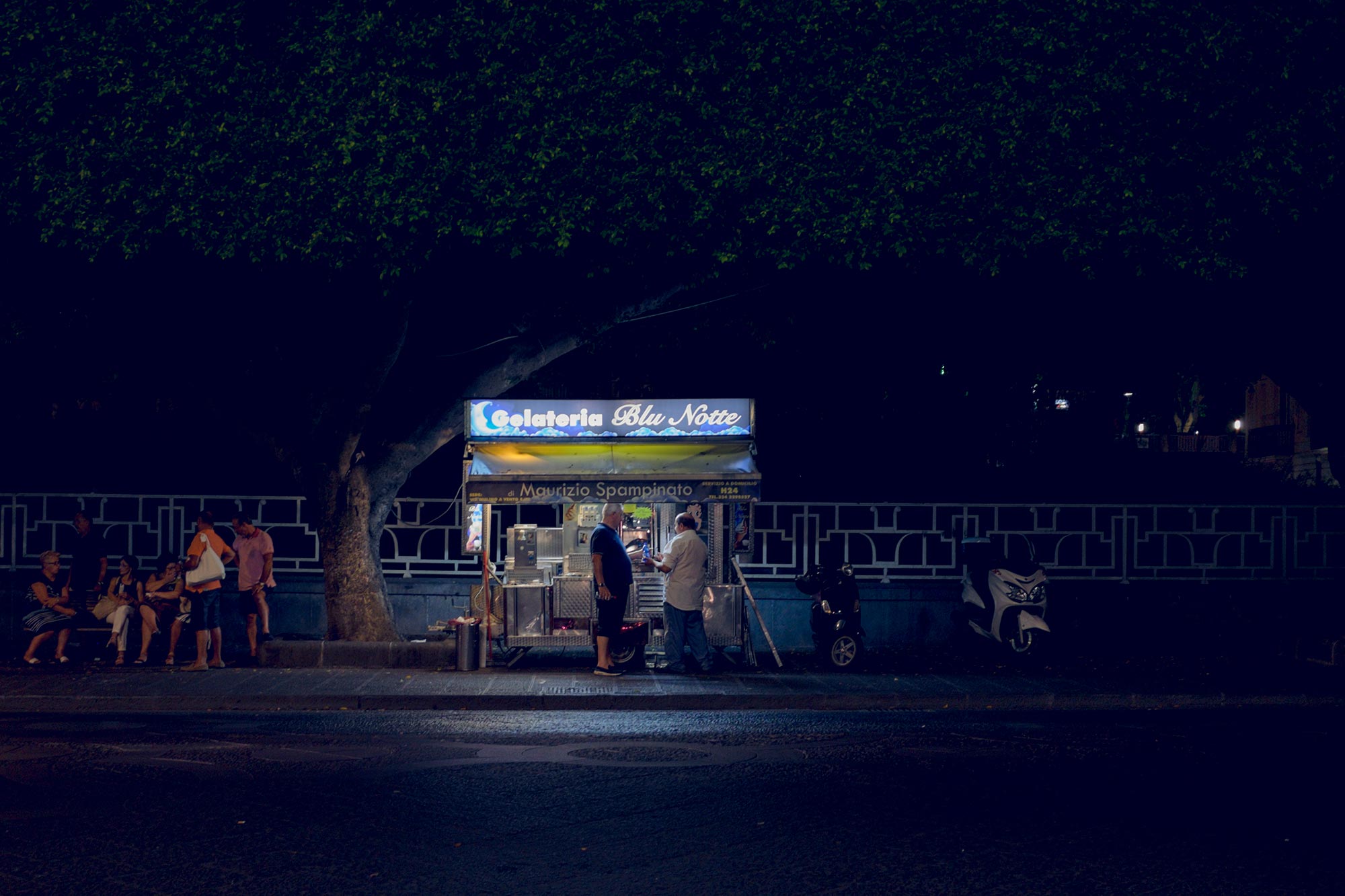 Porta Uzeda
In the night I felt like I was walking on a theatre scene and I expected a tenor to start singing from one of the lightful windows of the most glorius palaces of Sicily.