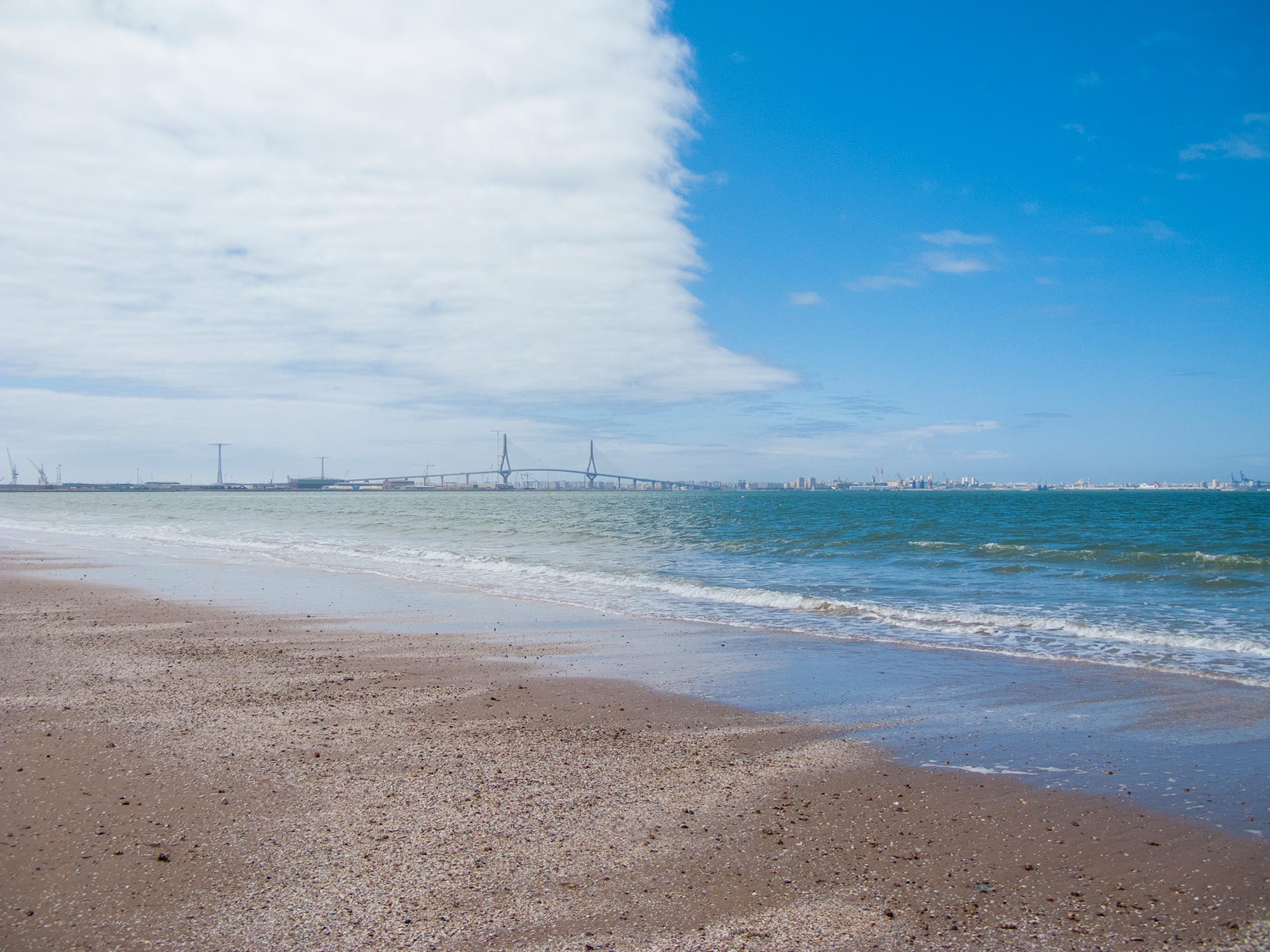 You would never imagine how many world changing events happened in this tiny peninsula facing the Atlantic Ocean and very near the outlet of the Mediterrean:
– Founded by the Phoenicians, it is the most ancient and survived city founded in the West
– It was known and dominated by the Romans, the Moors, the Arabs
– Amerigo Vespucci left Europe from this harbor and Columbus chose it for two of his transoceanic journeys
– The first Spanish Constitution was proclaimed in the city in 1812
– Together with the surrounding villages (Puerto Reál, Santa Maria, San Fernando) it is famous for its naval industry and expertise in aviation.
All of this in an area not bigger than 12,10 km2, where the true sprit of Andalusia is everywhere in narrow streets, the loud squares and the carnival theater.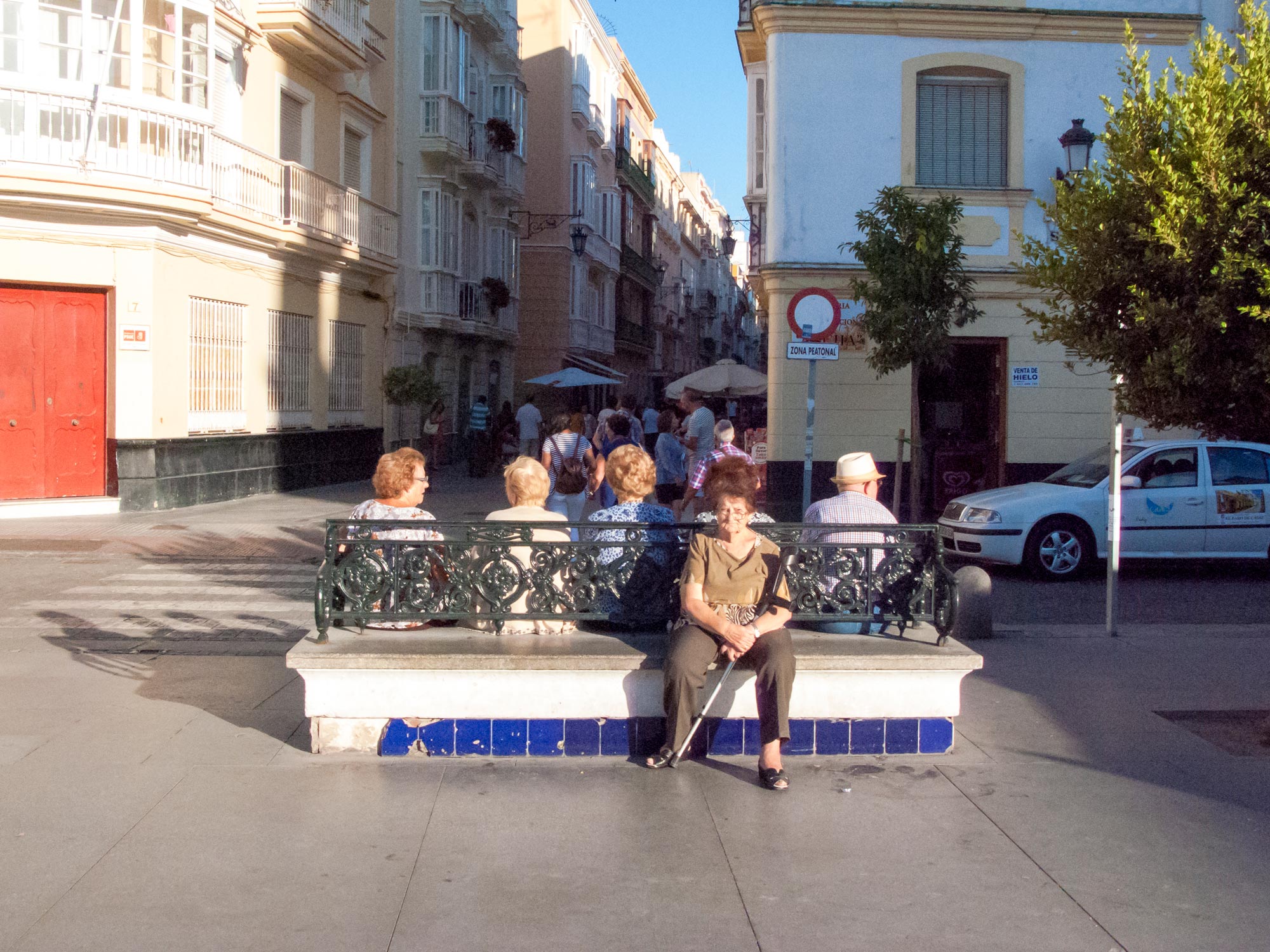 Plaza de San Juan de Dios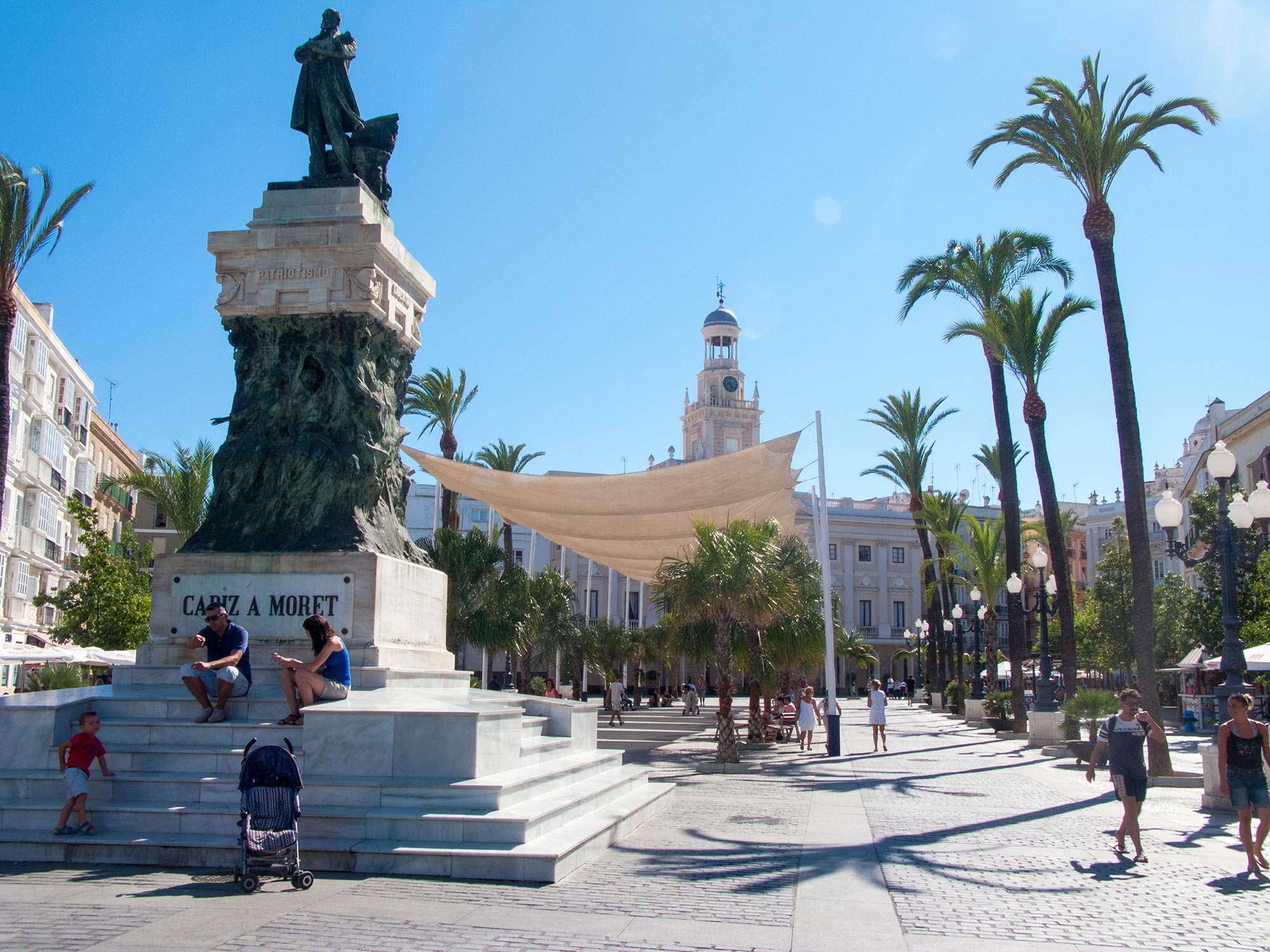 Cathedral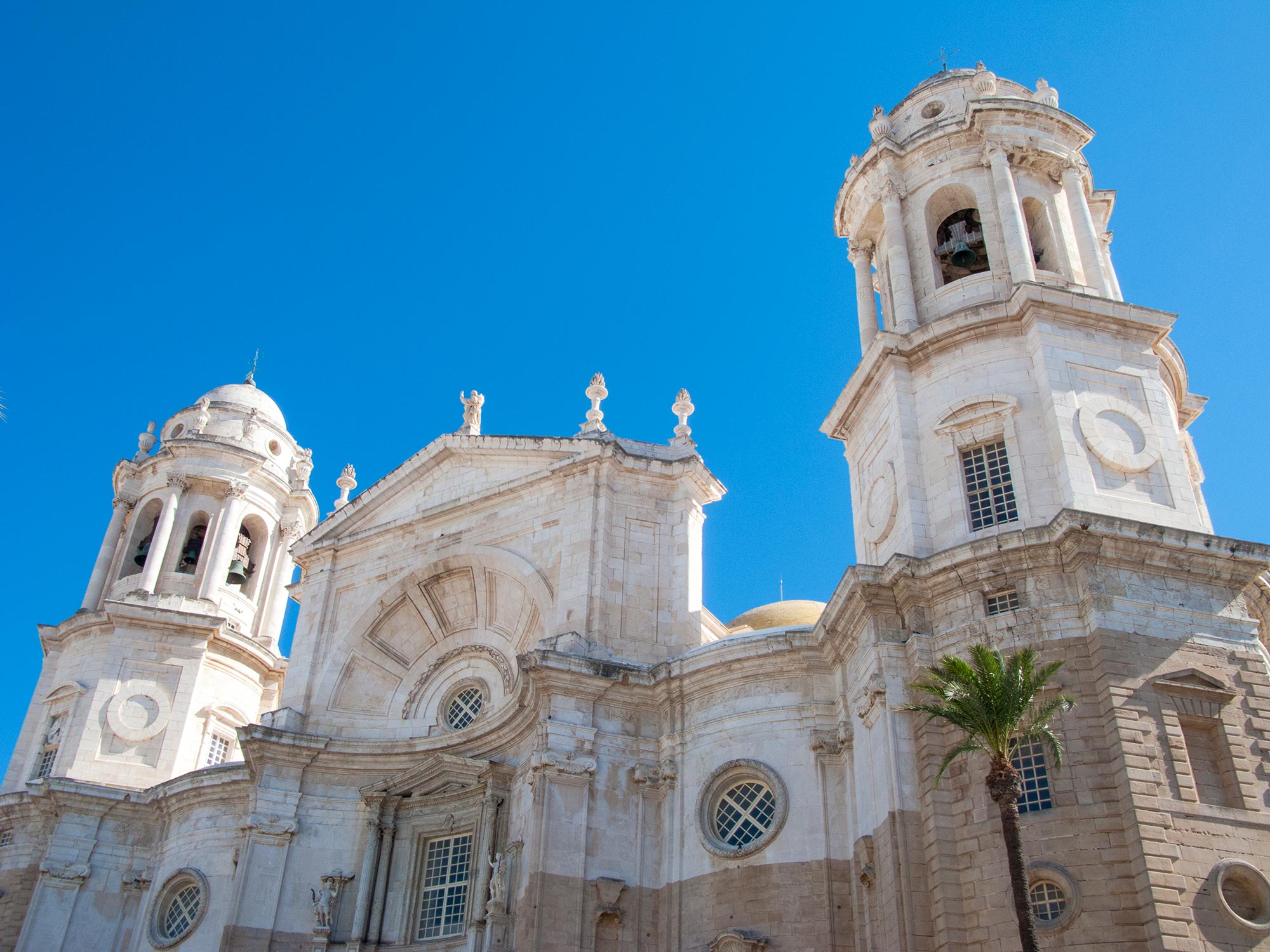 Plaza de los Flores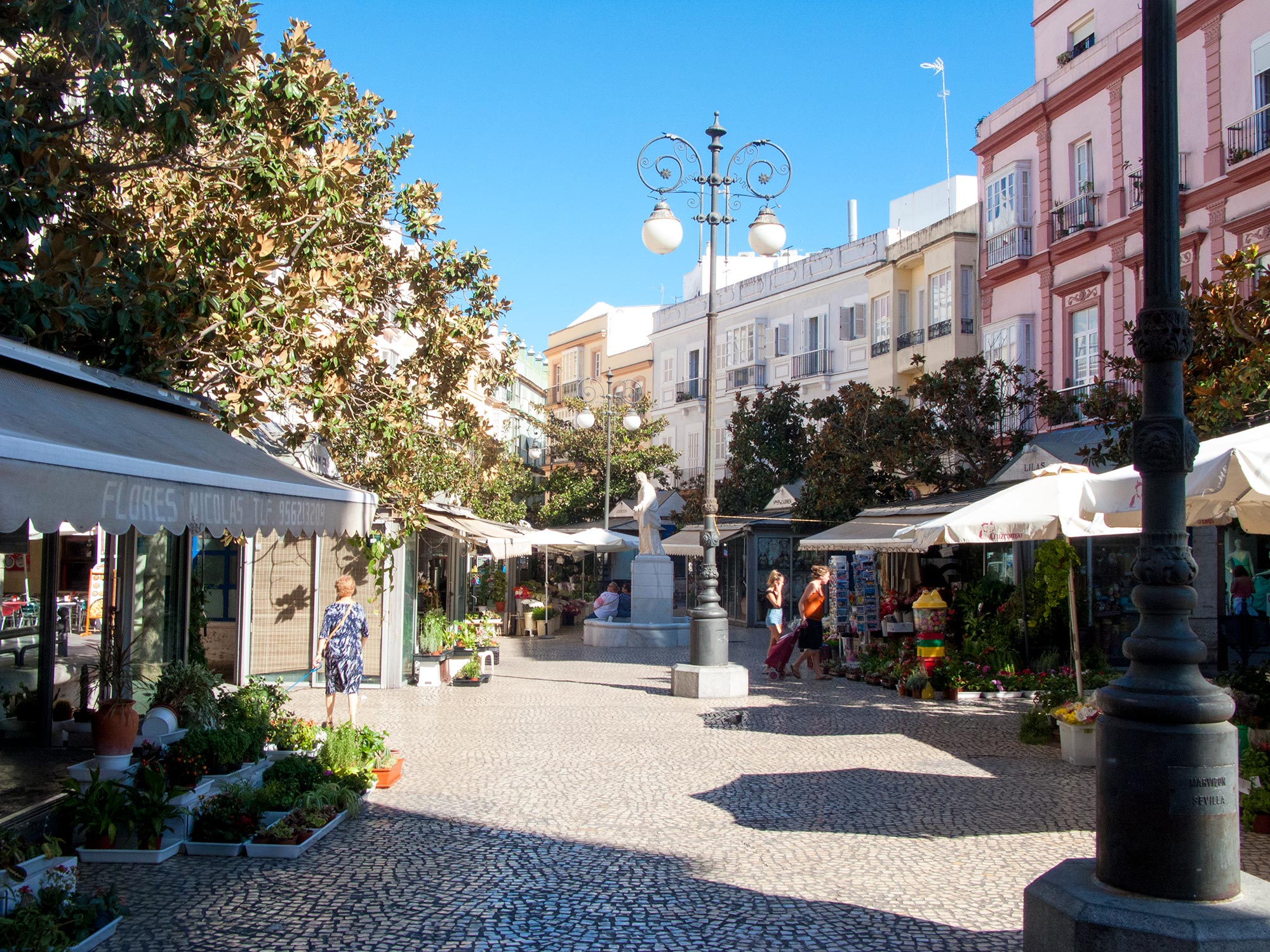 Plaza España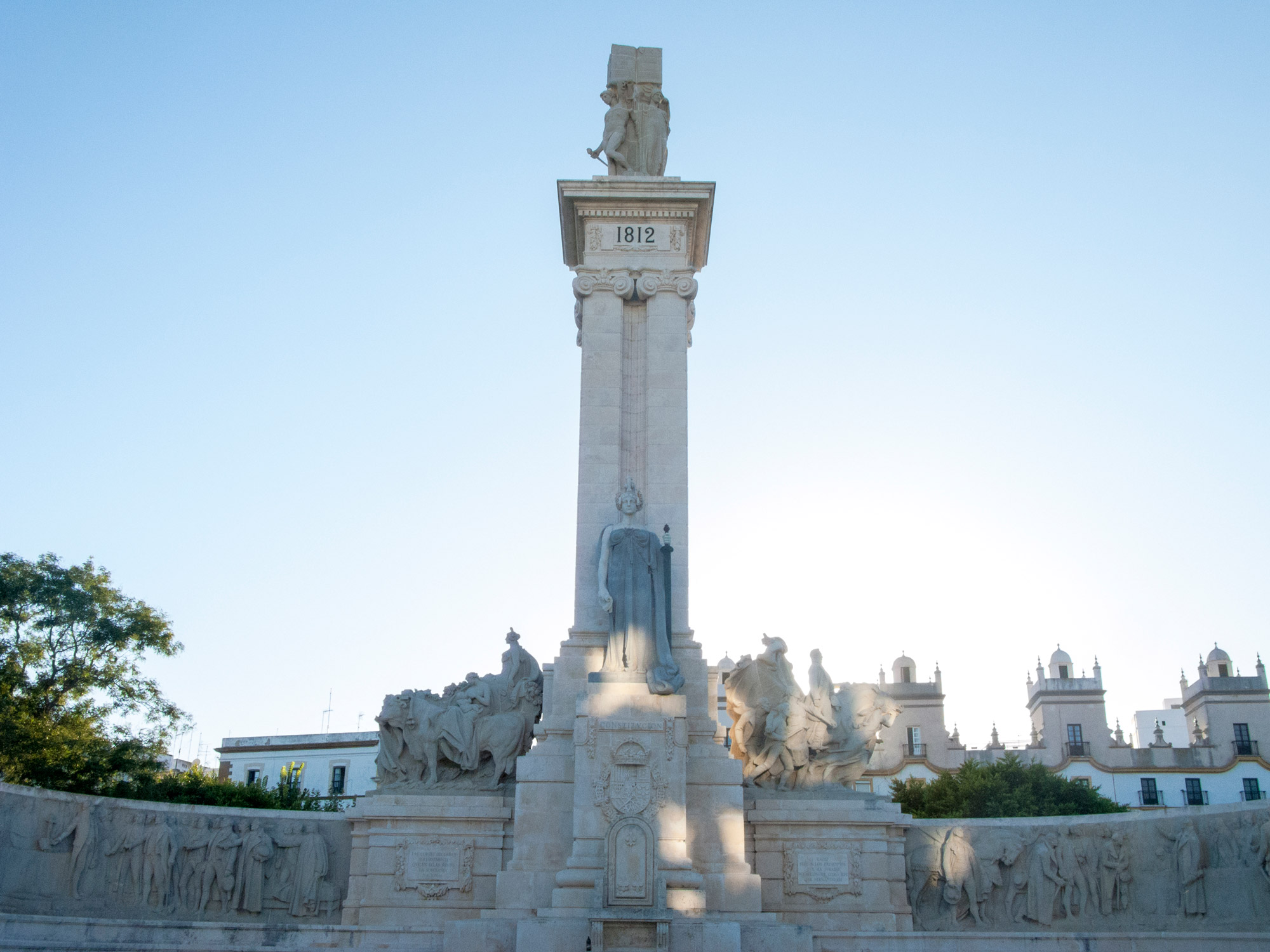 La Viña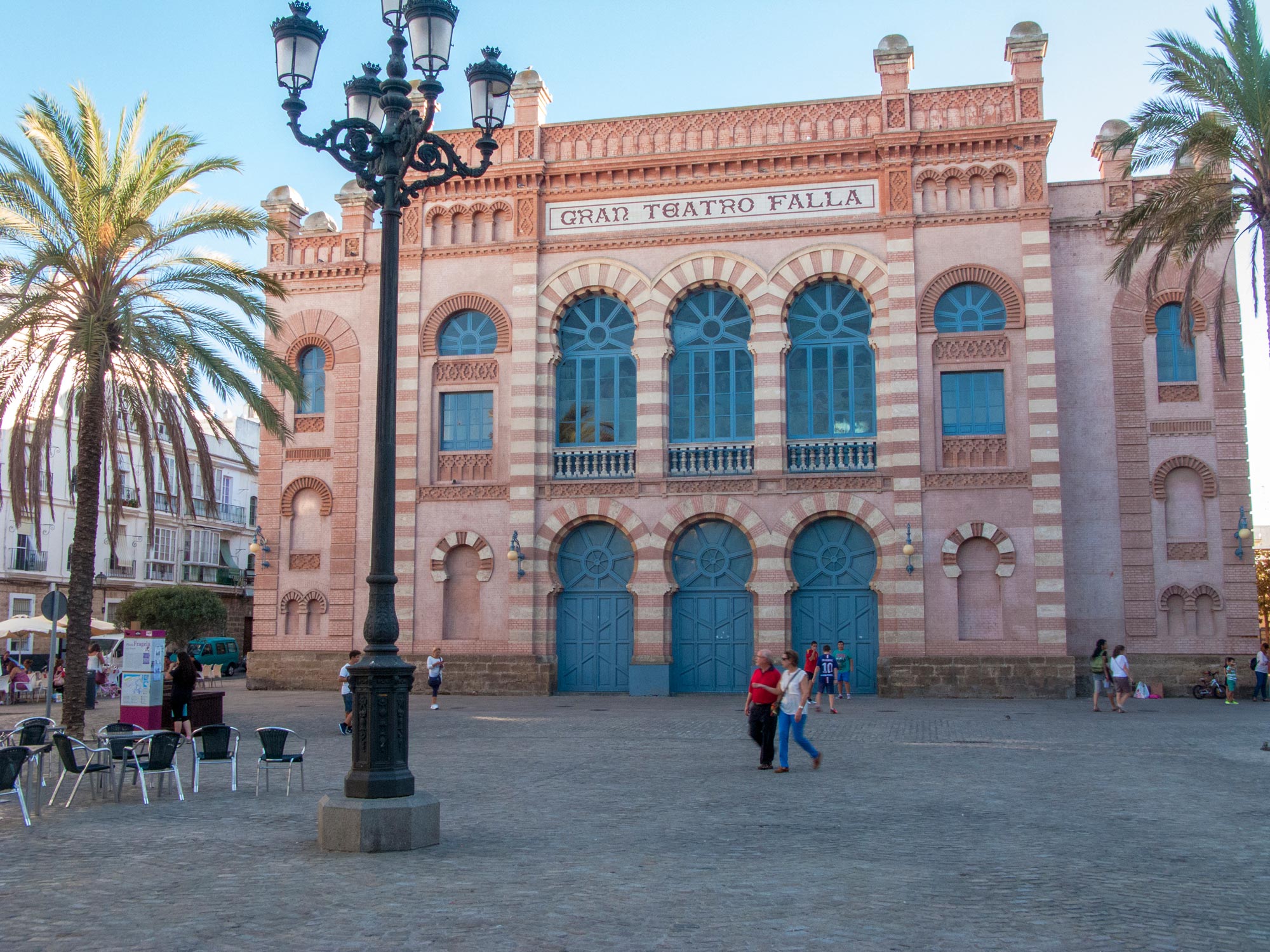 This very characteristic district has its origins in wine fields and afterwards was the nearest district to the port. It hosts the traditional Carnival and some of the famous songs are hanging in its streets.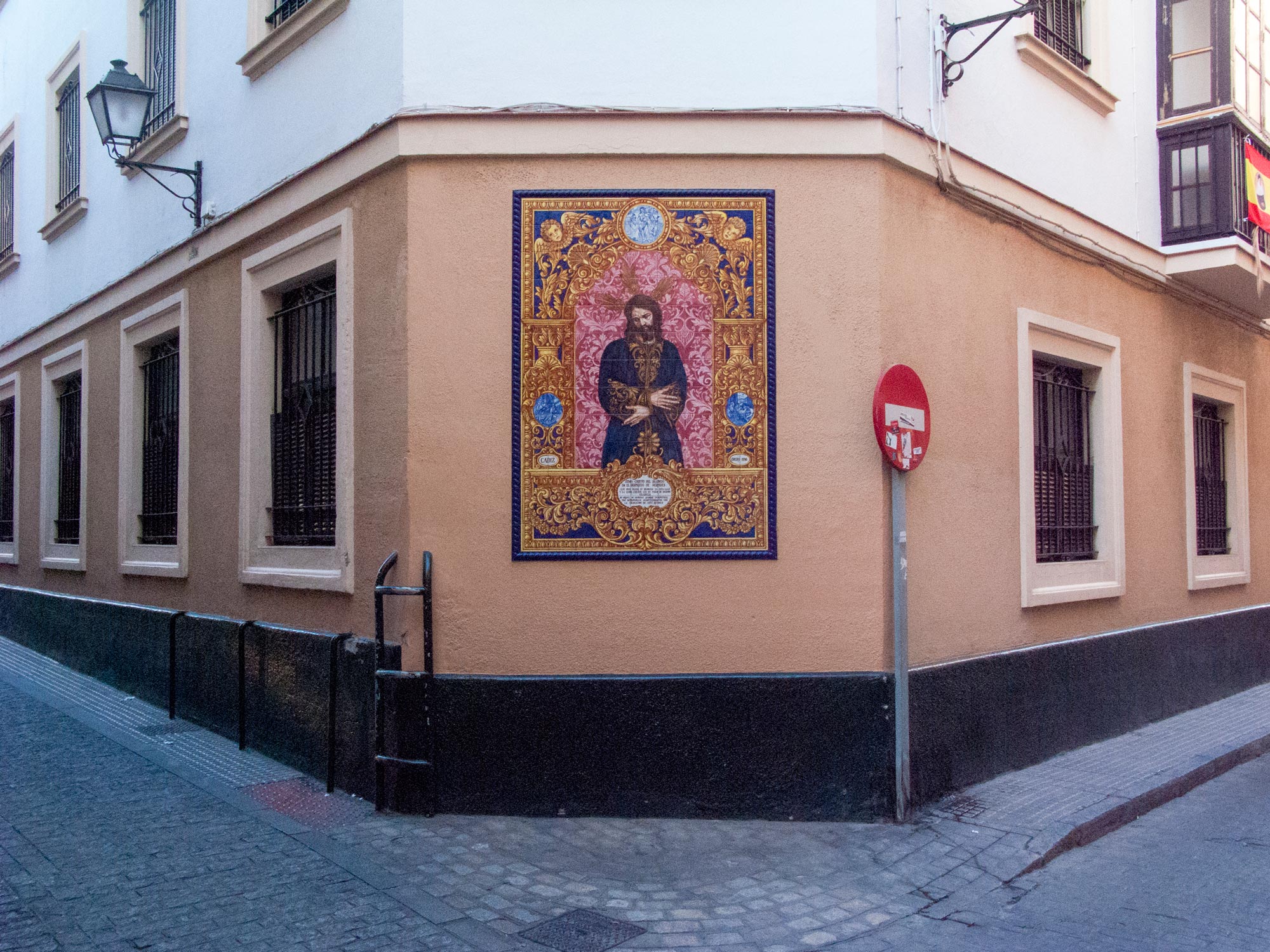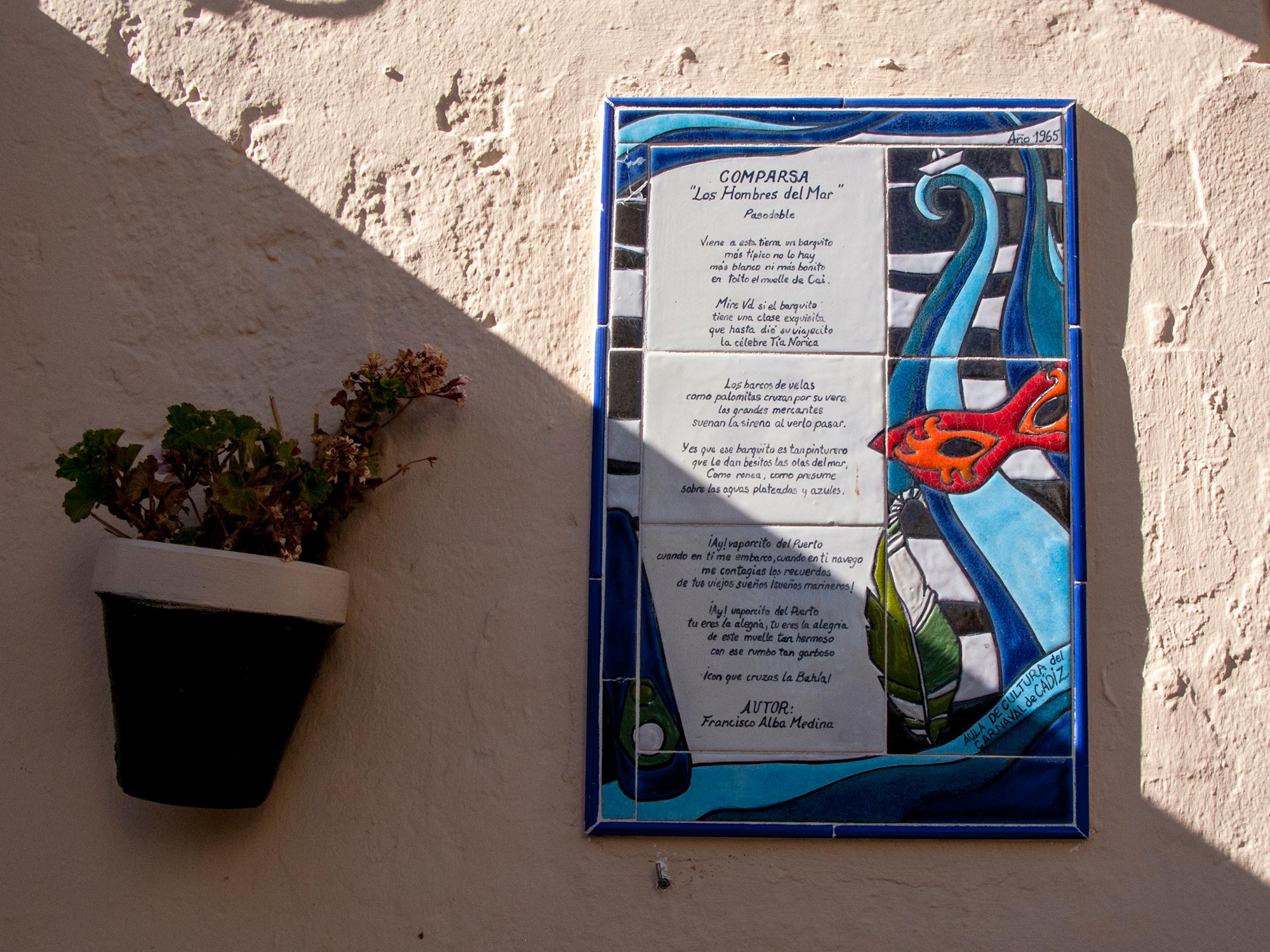 La Caleta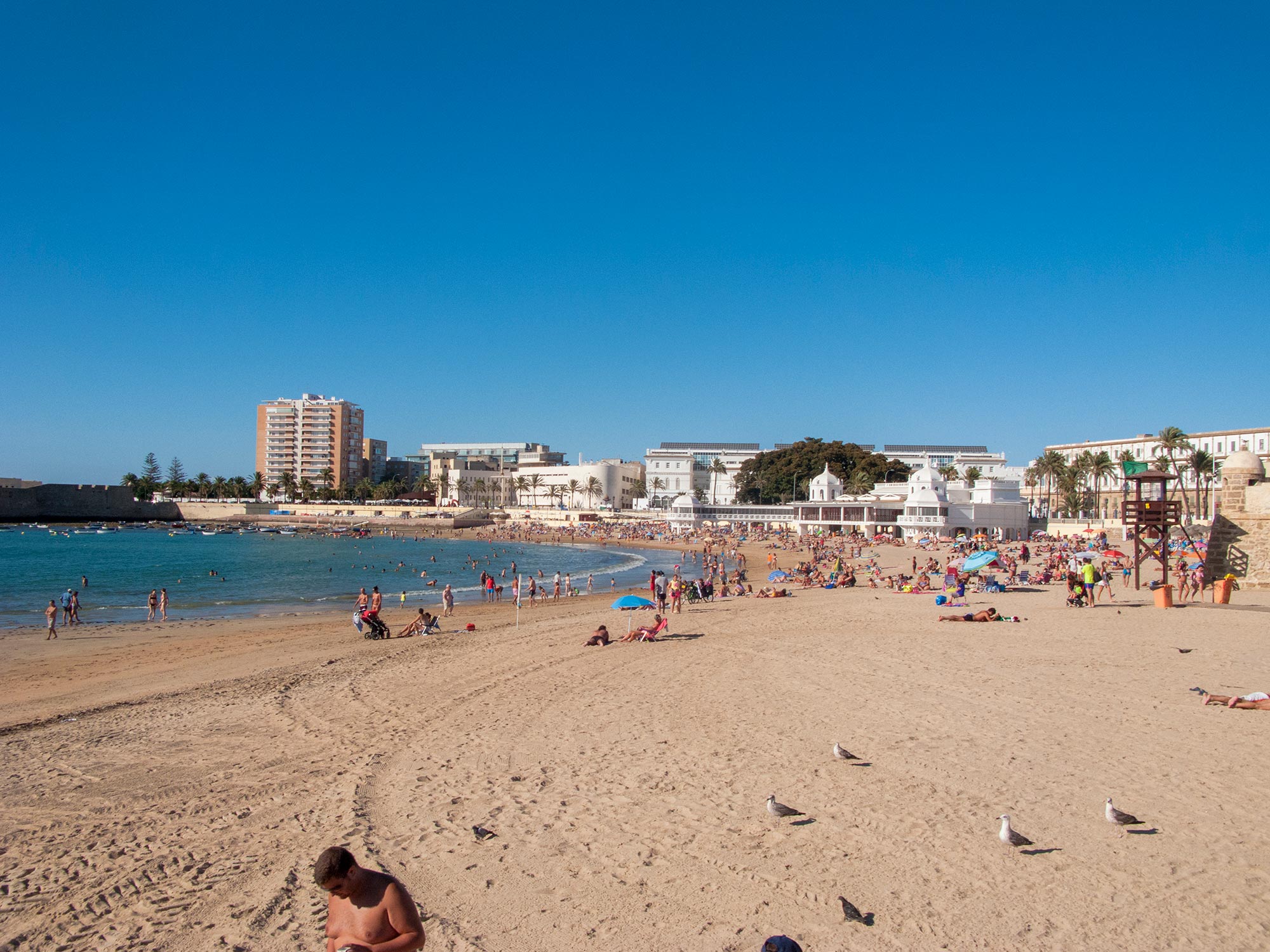 This tiny beach protected by the  Castillo de San Sebastián and the Castillo de Santa Catalina is the smallest in the town but so much loved that it appears often in the songs of Carnival.
Castillo de Santa Catalina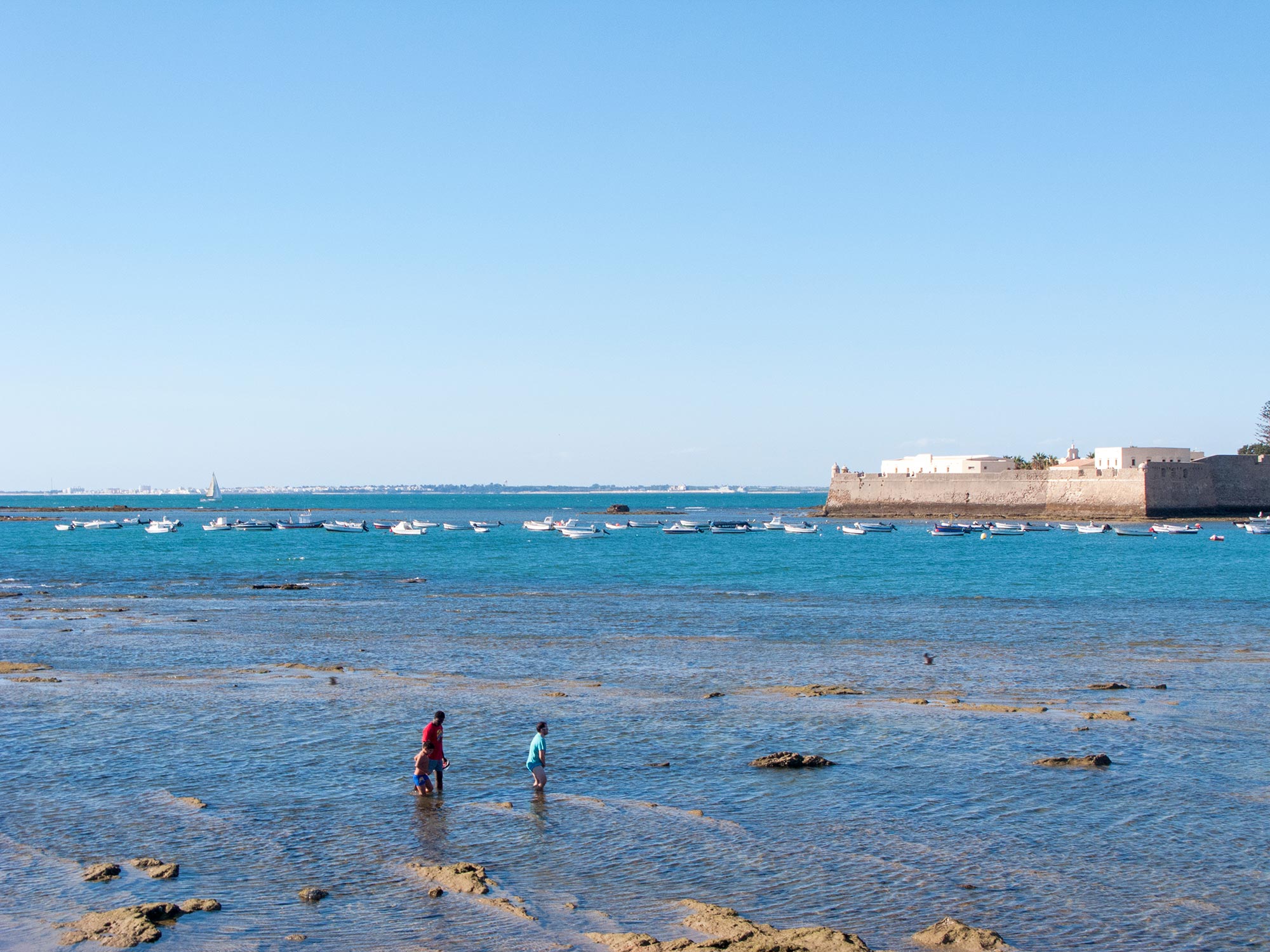 Castillo de San Sebastián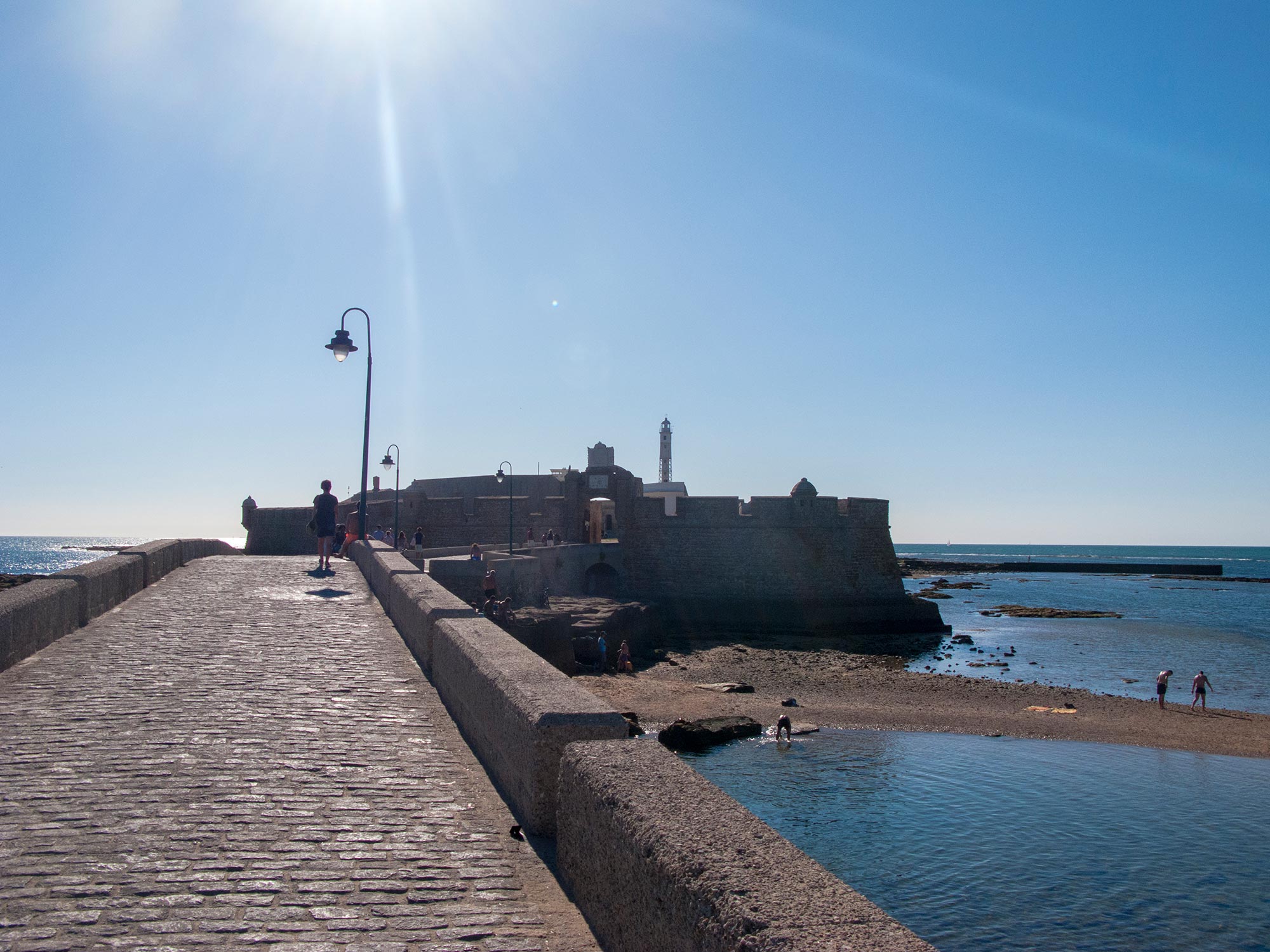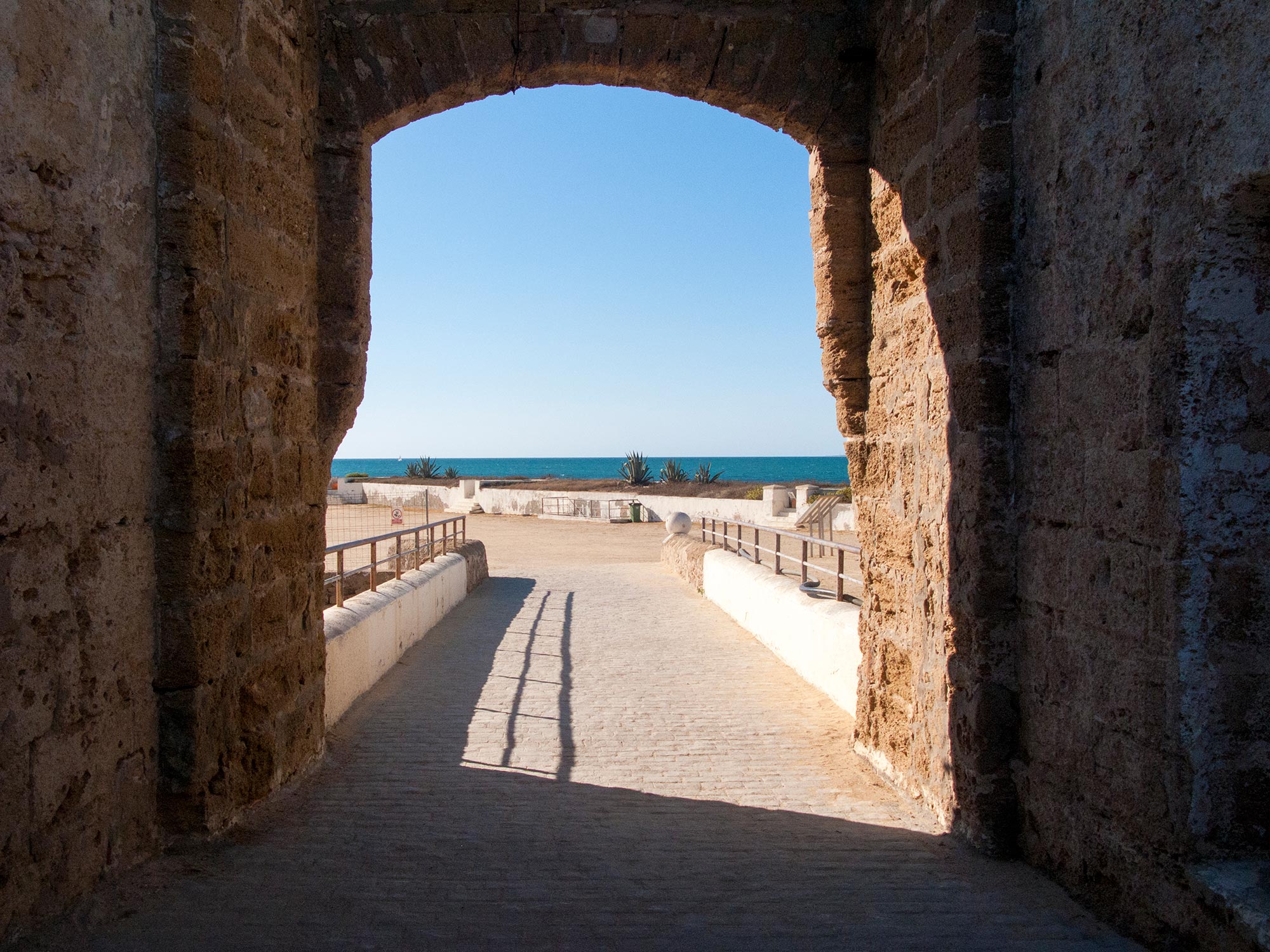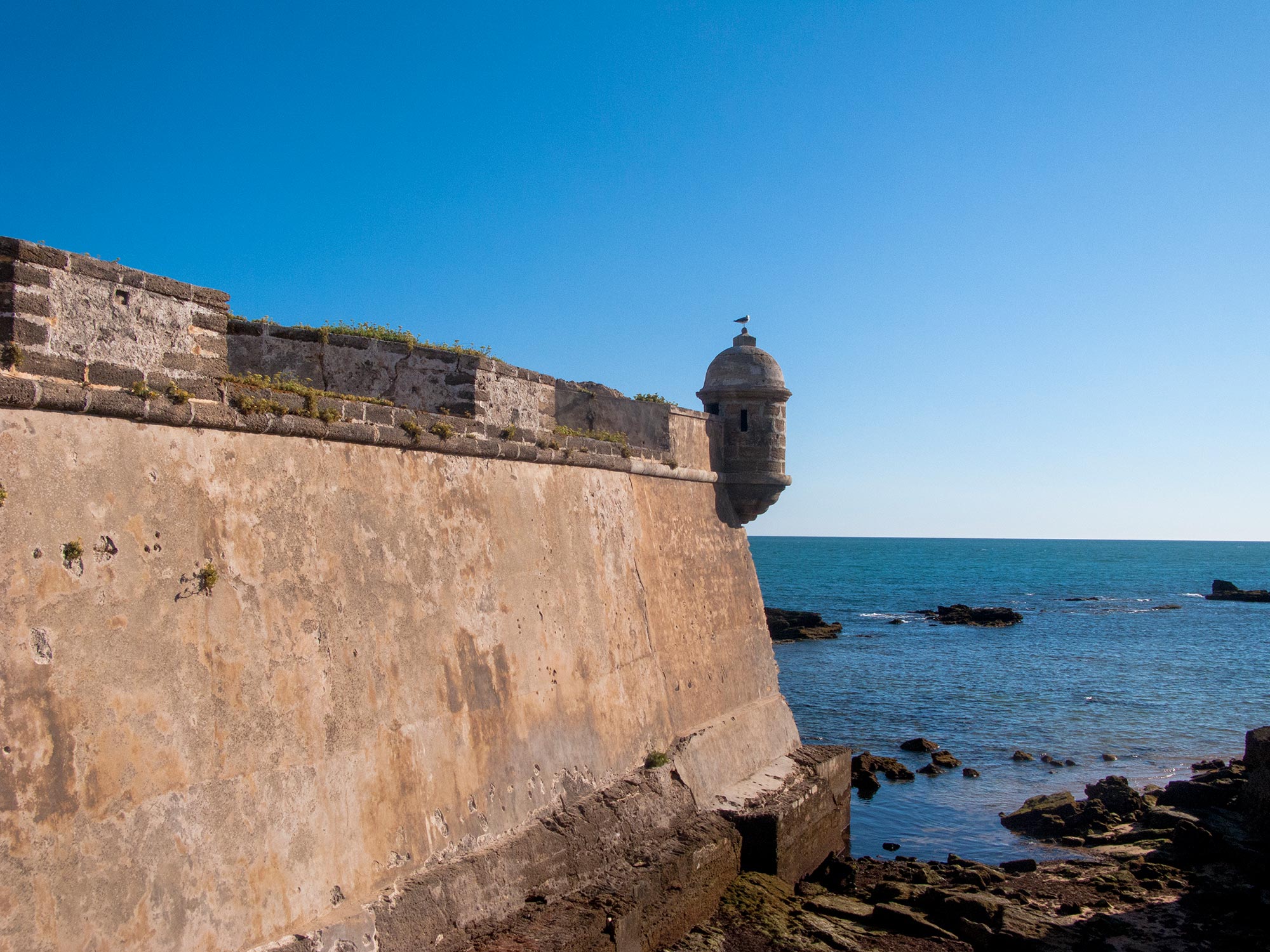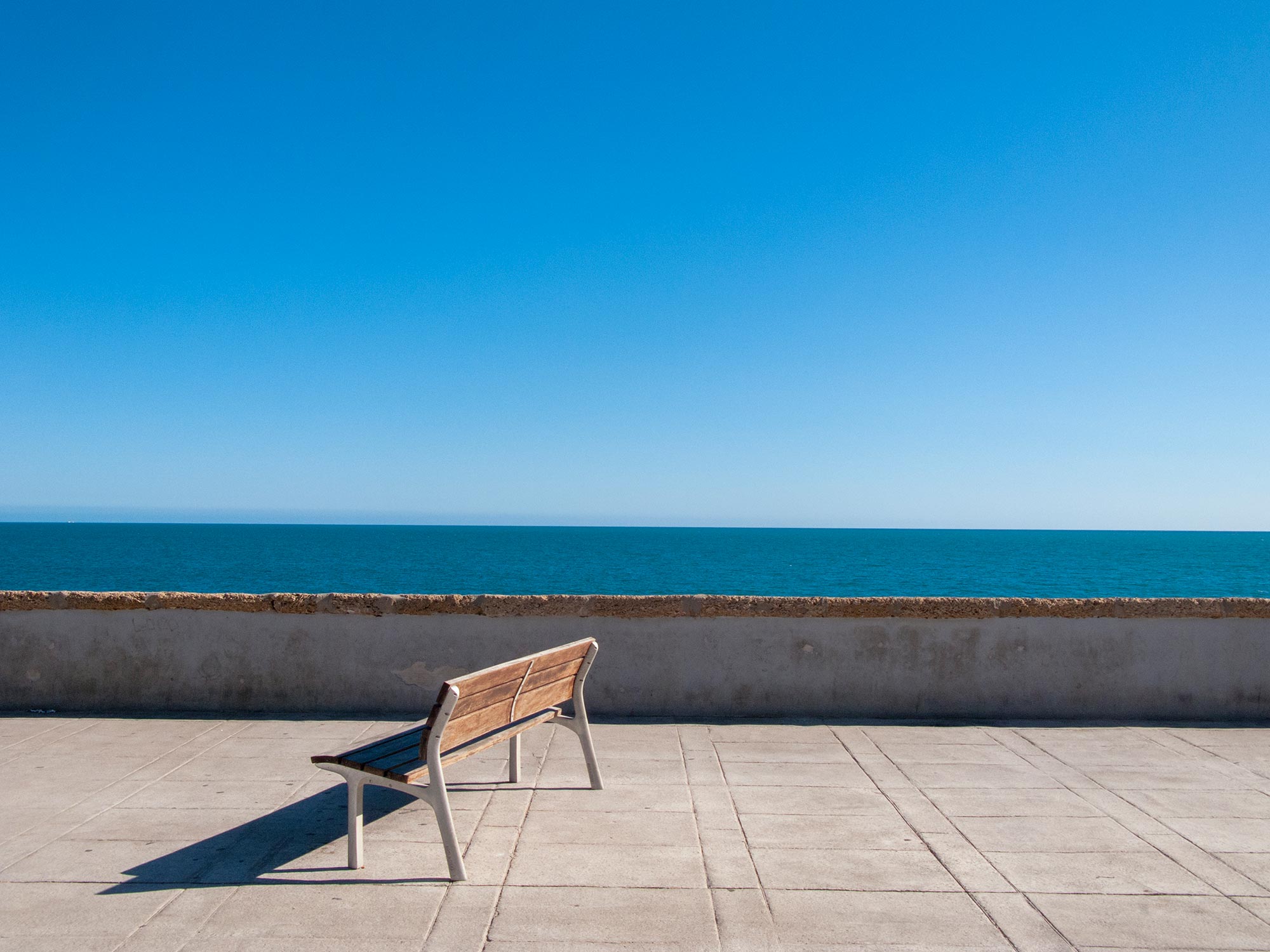 Cadiz is also food. An incredible variety of fish prepared in many ways. Freidurías (restaurants specialised in fried snacks) are the most popular and always packed. To take away fried fish is the perfect and yet cheap snack for a stroll along the sea. It comes wrapped in a cone of thick paper that the attendant creates in the moment while picking up one by one the small peaces of fish. The sizes are normally 1, 1/4, 1/2, meaning kg.
Fried aubergine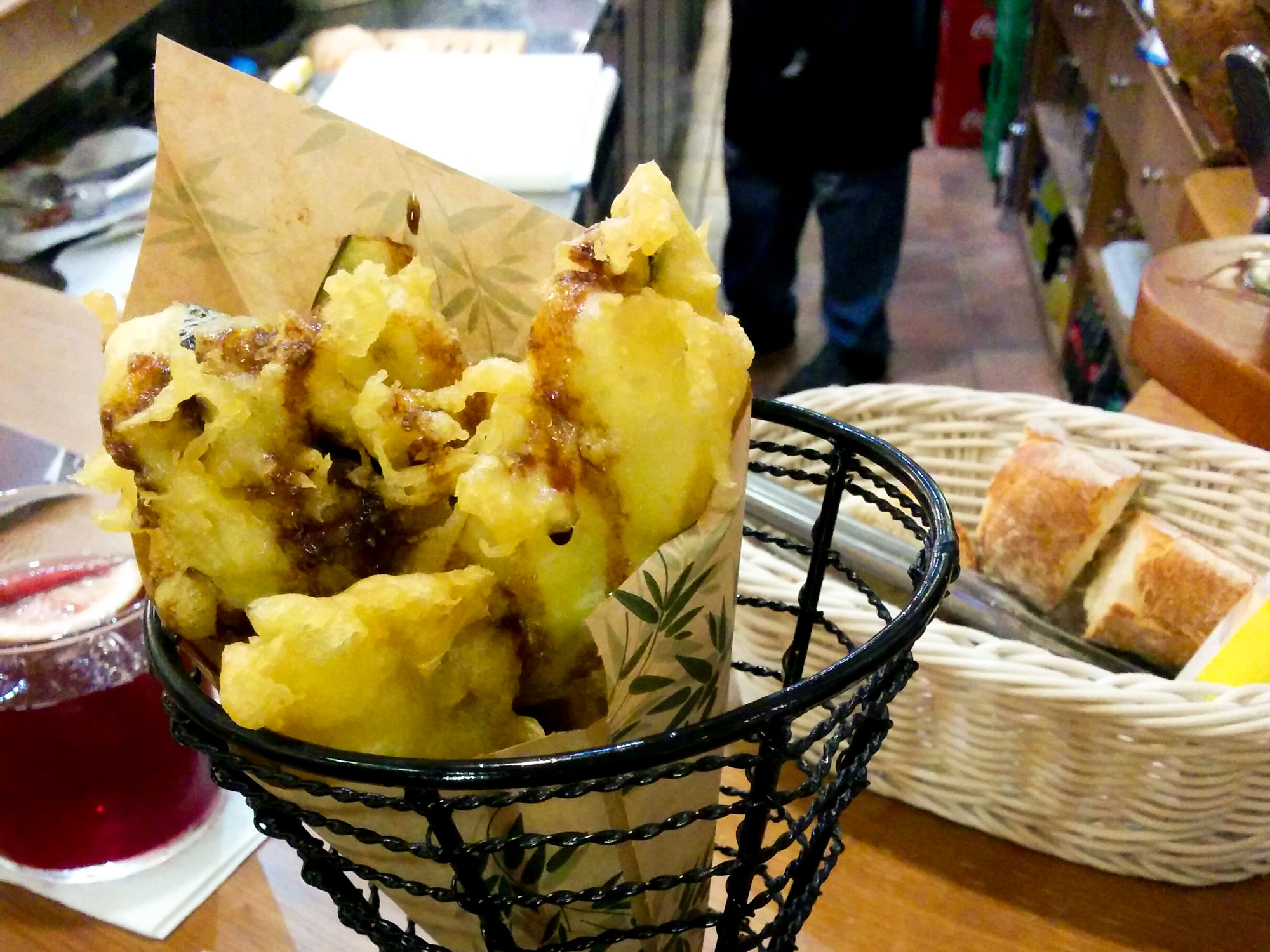 Tortilla de Camarones (shrimps)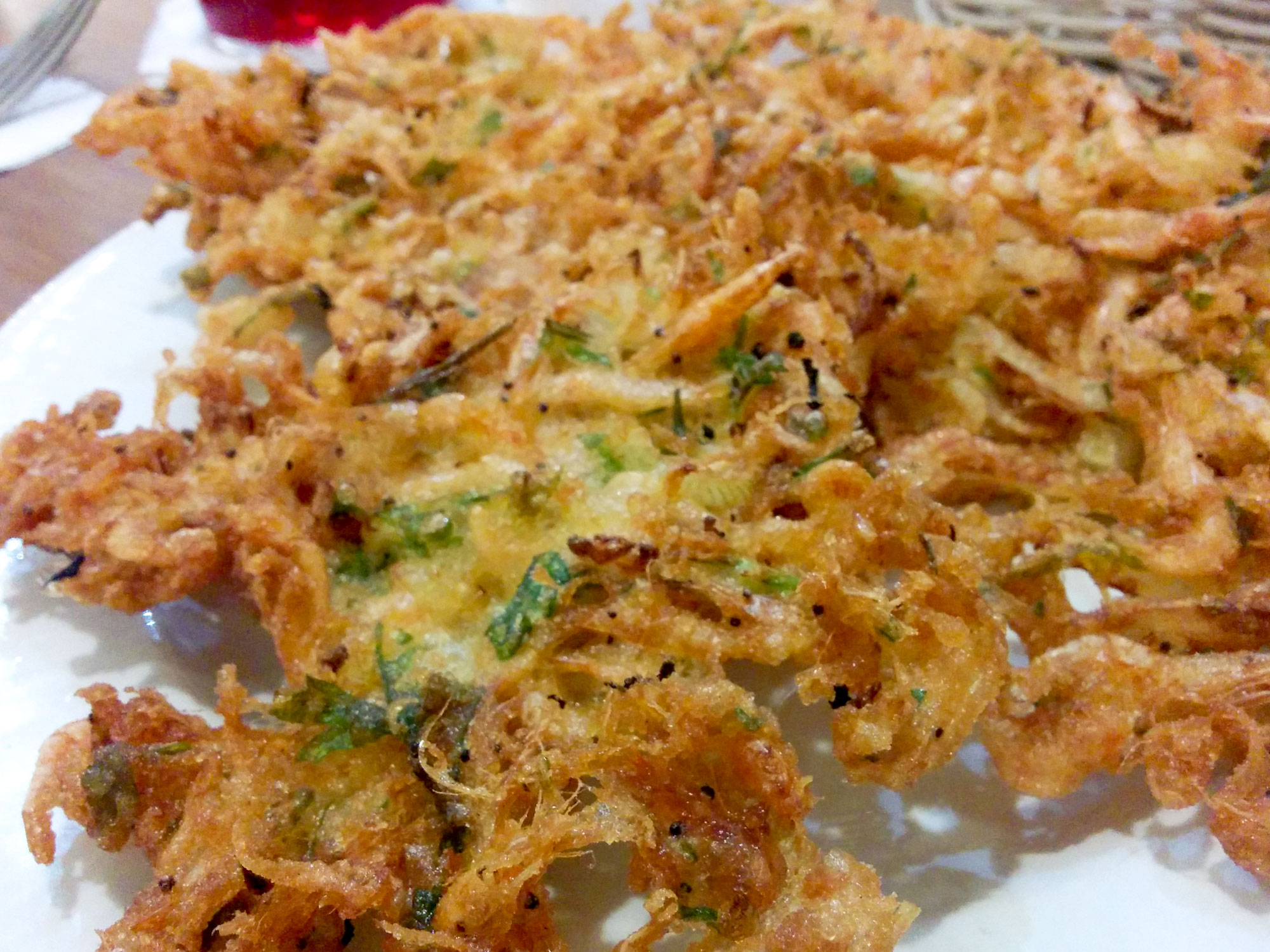 Freídura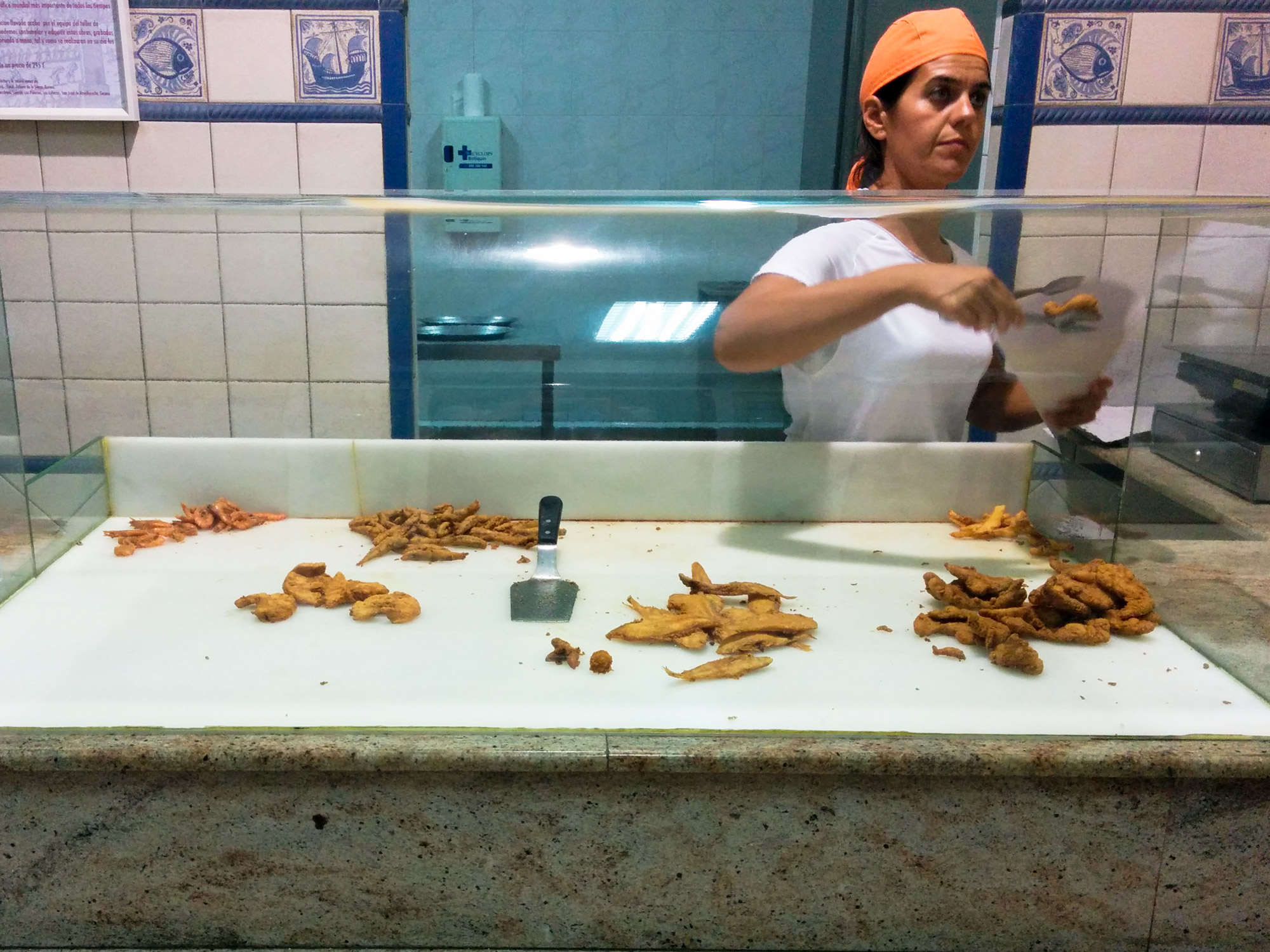 Cazón en adobo (dogfish)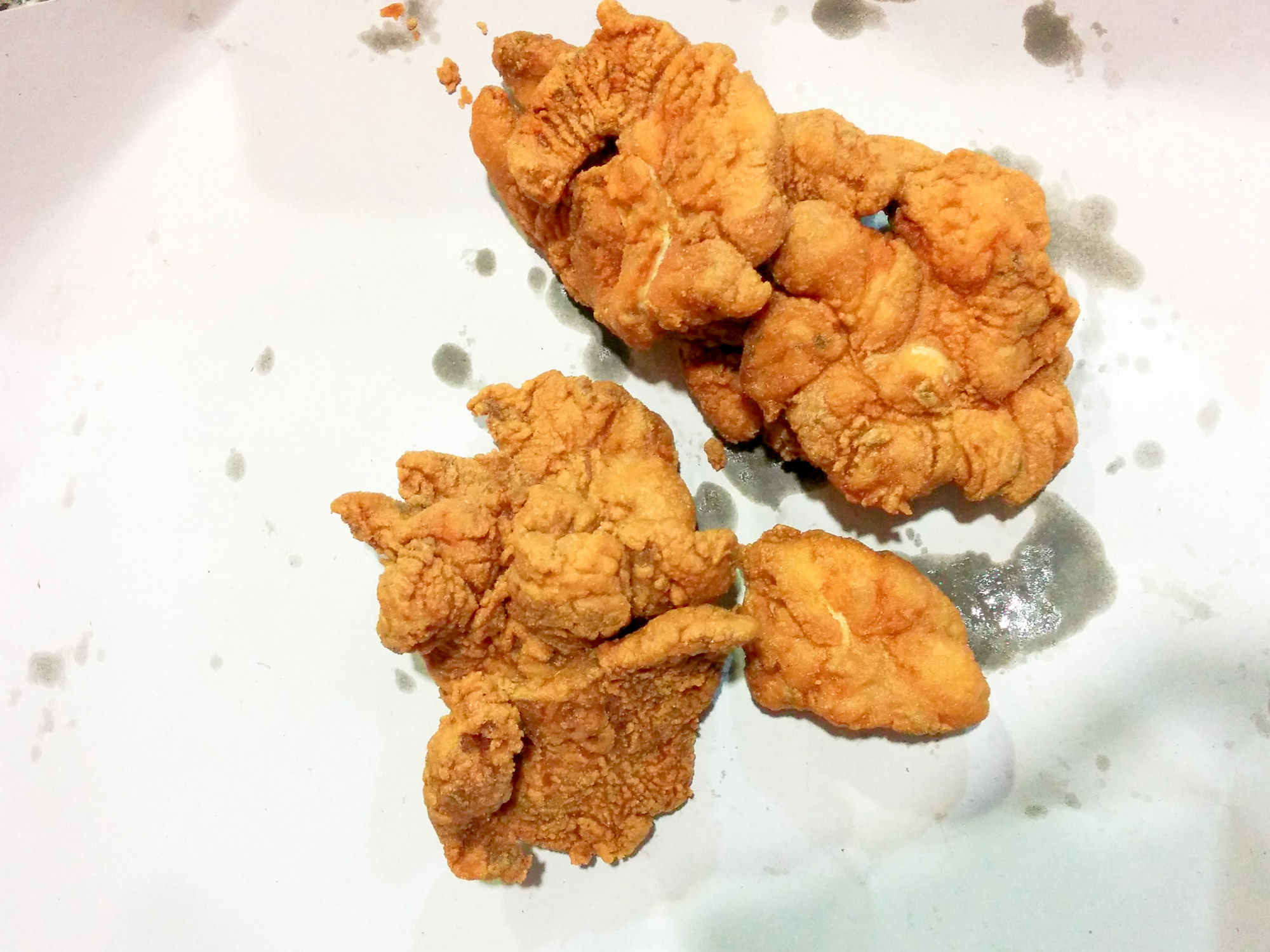 Boquerones (anchovies)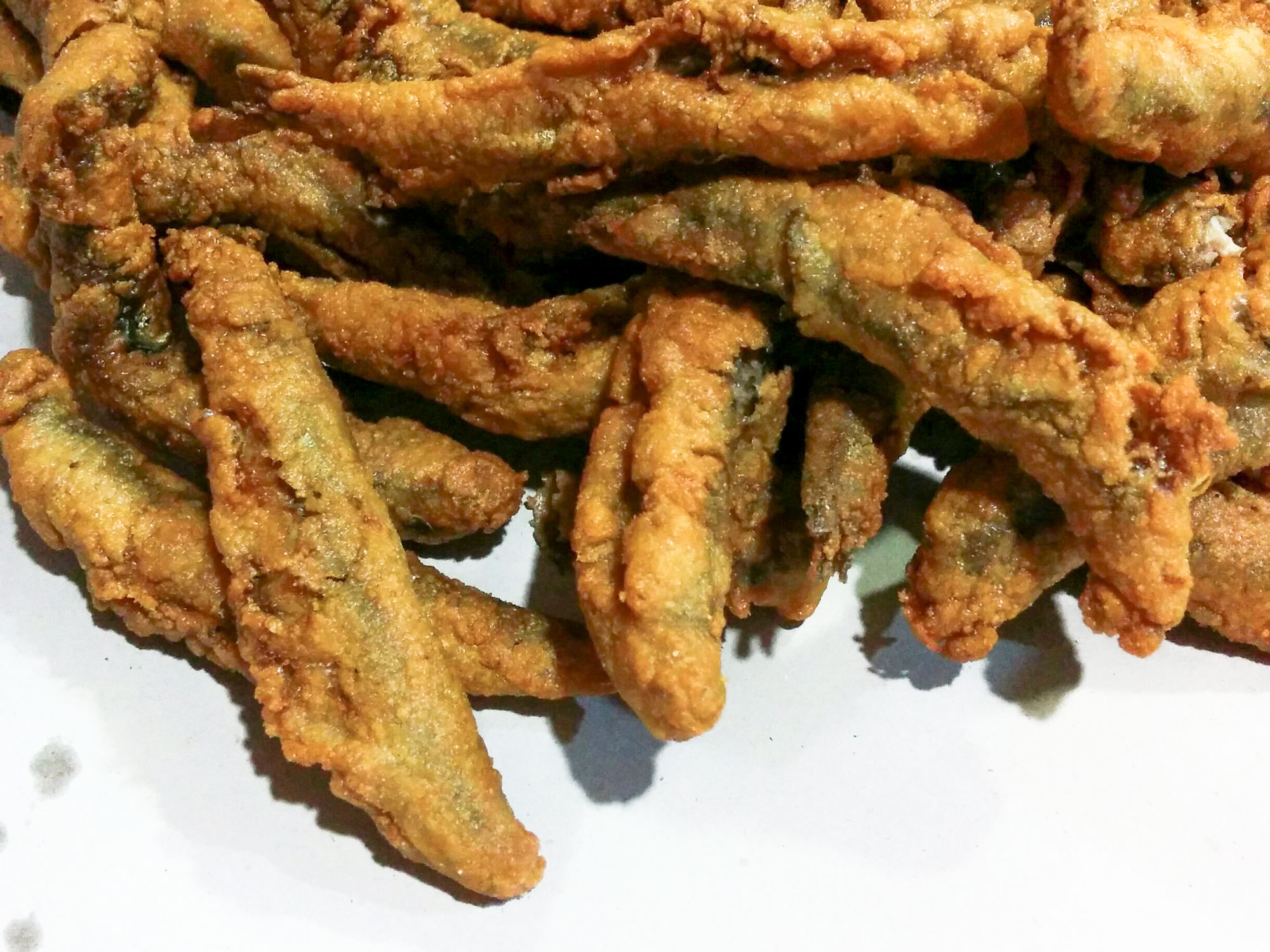 Acediás (wedge sole)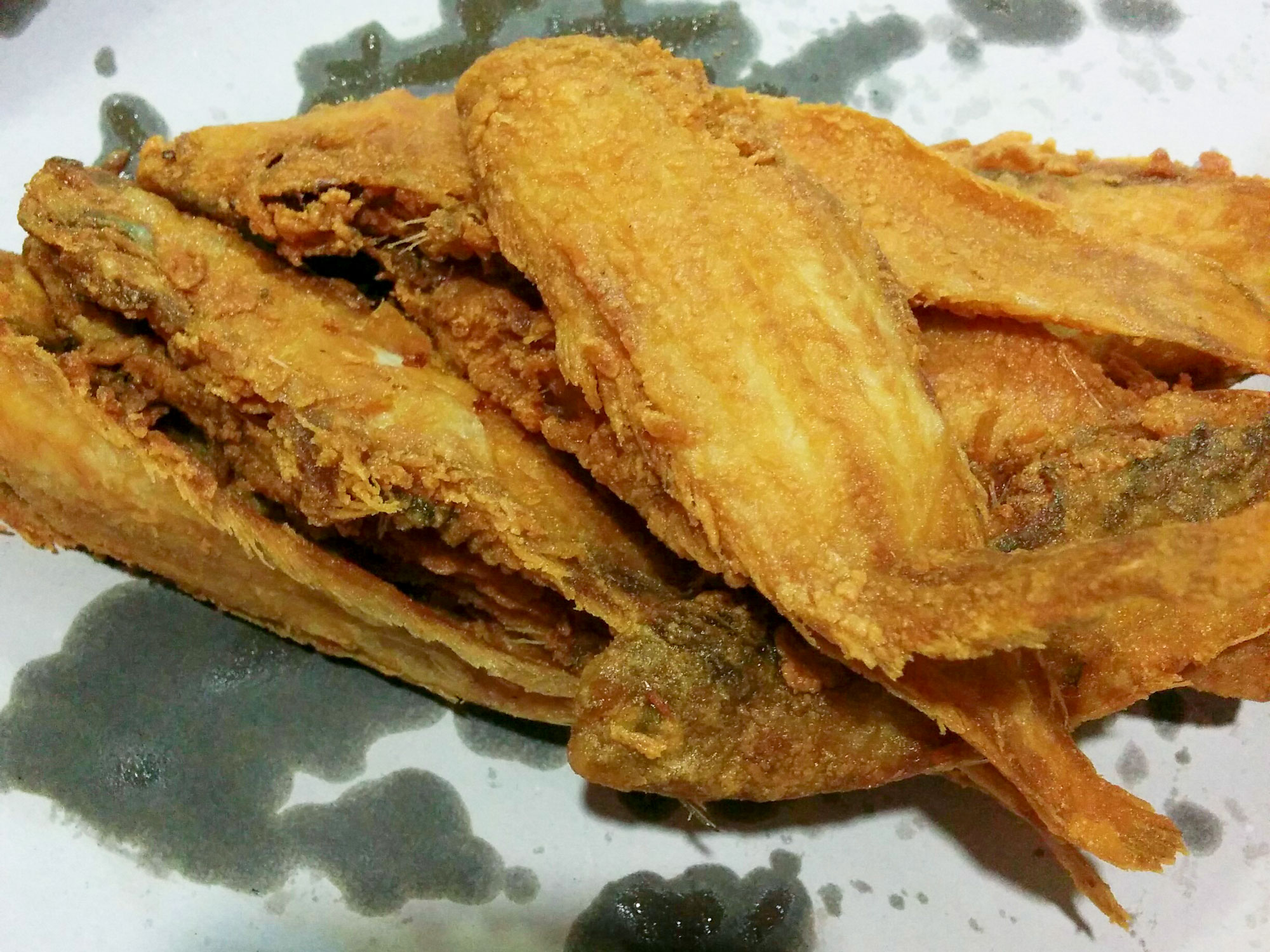 Chicharrones (pork scratchings)