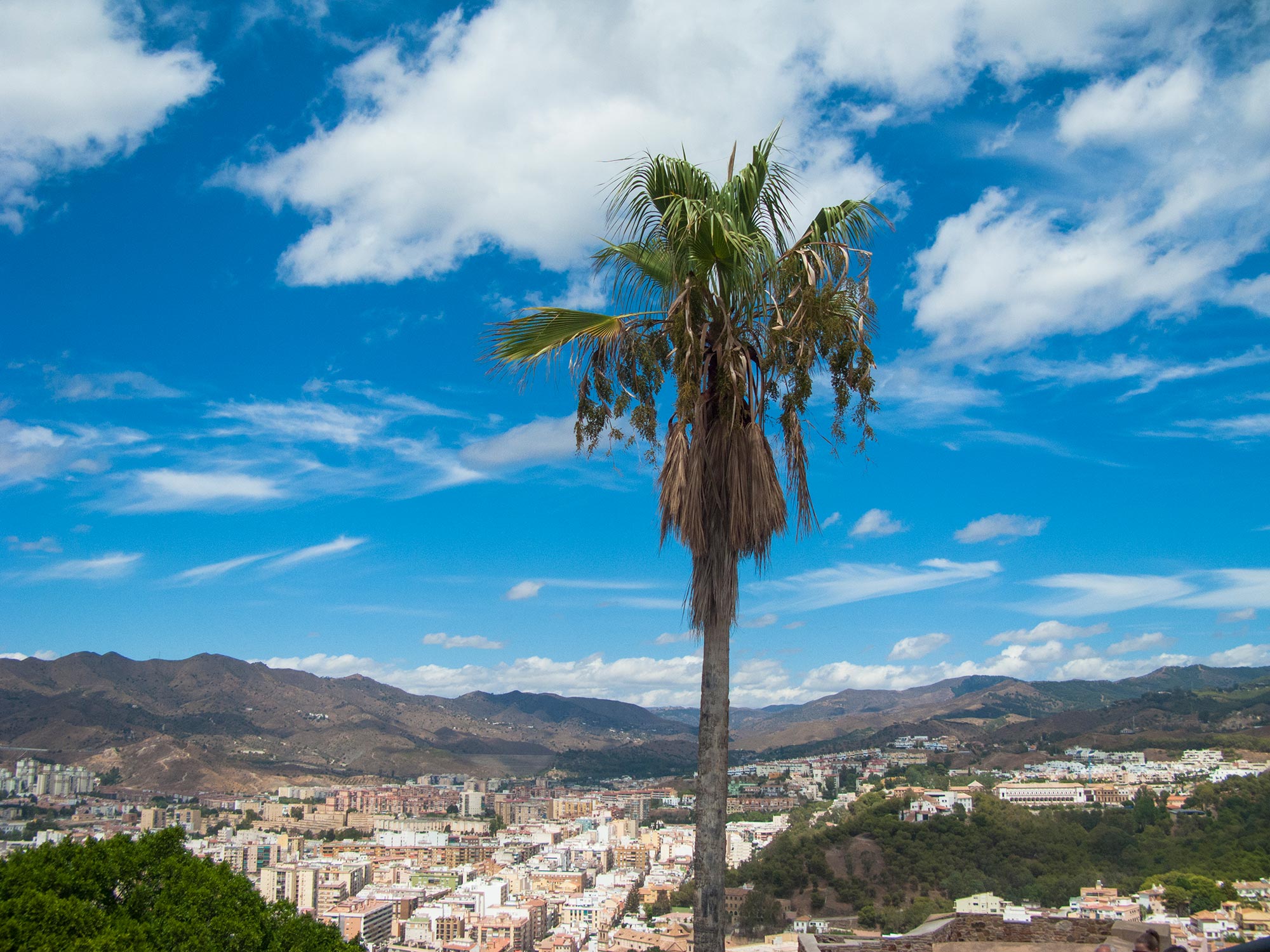 Malaga is the perfect-pocket-city: it makes you feel comfortable and homey the first minute you walk in the shiny and smooth marble streets of the city centre.
The smell of tostada (toasts) in the morning, the crisp air, the men turning when a beautiful woman passes by, the streets full of people having tapas and drinks. There are rituals of conviviality that are warm and welcoming.
Plaza de la Constitución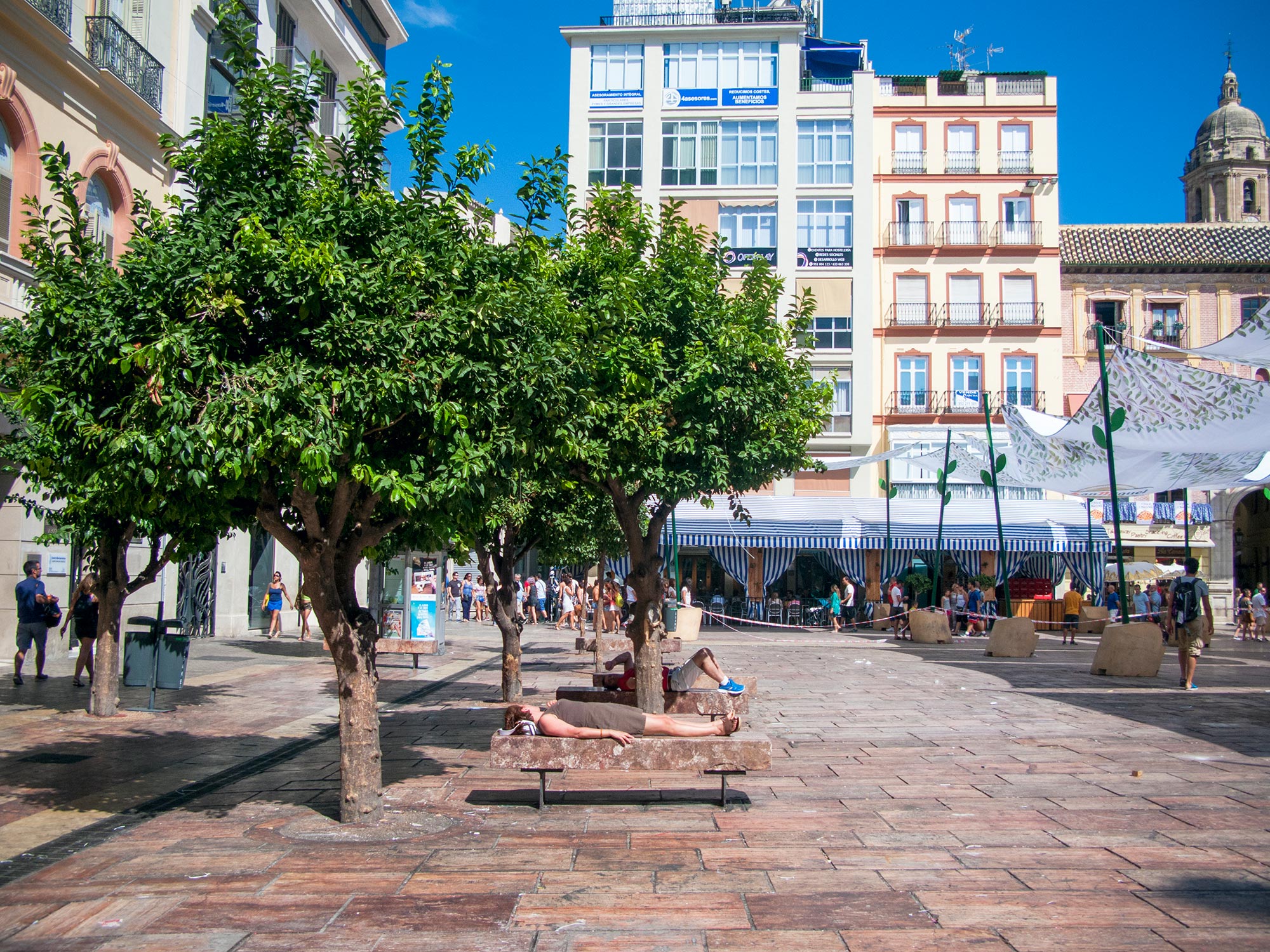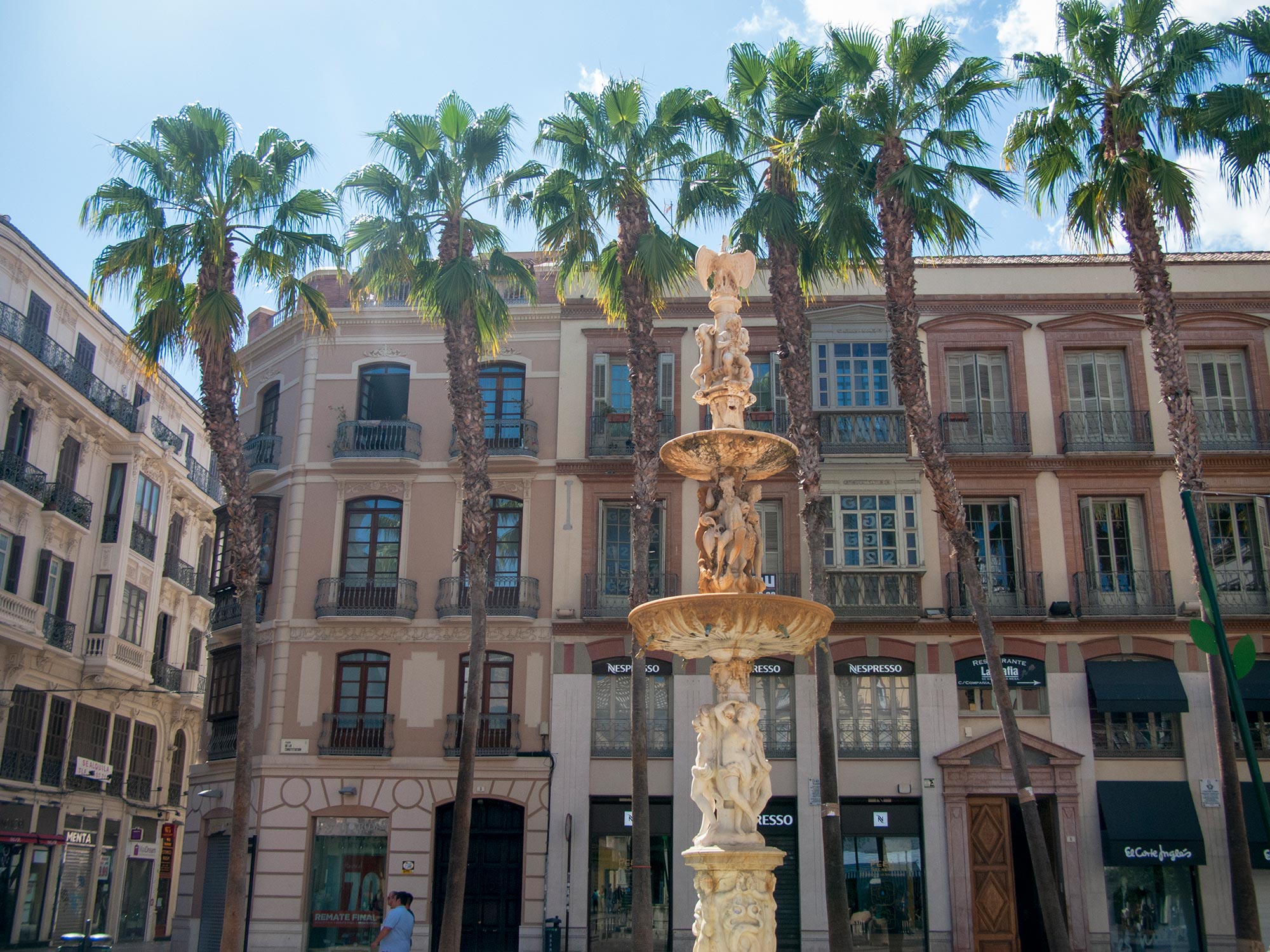 Calle Marqués de Larios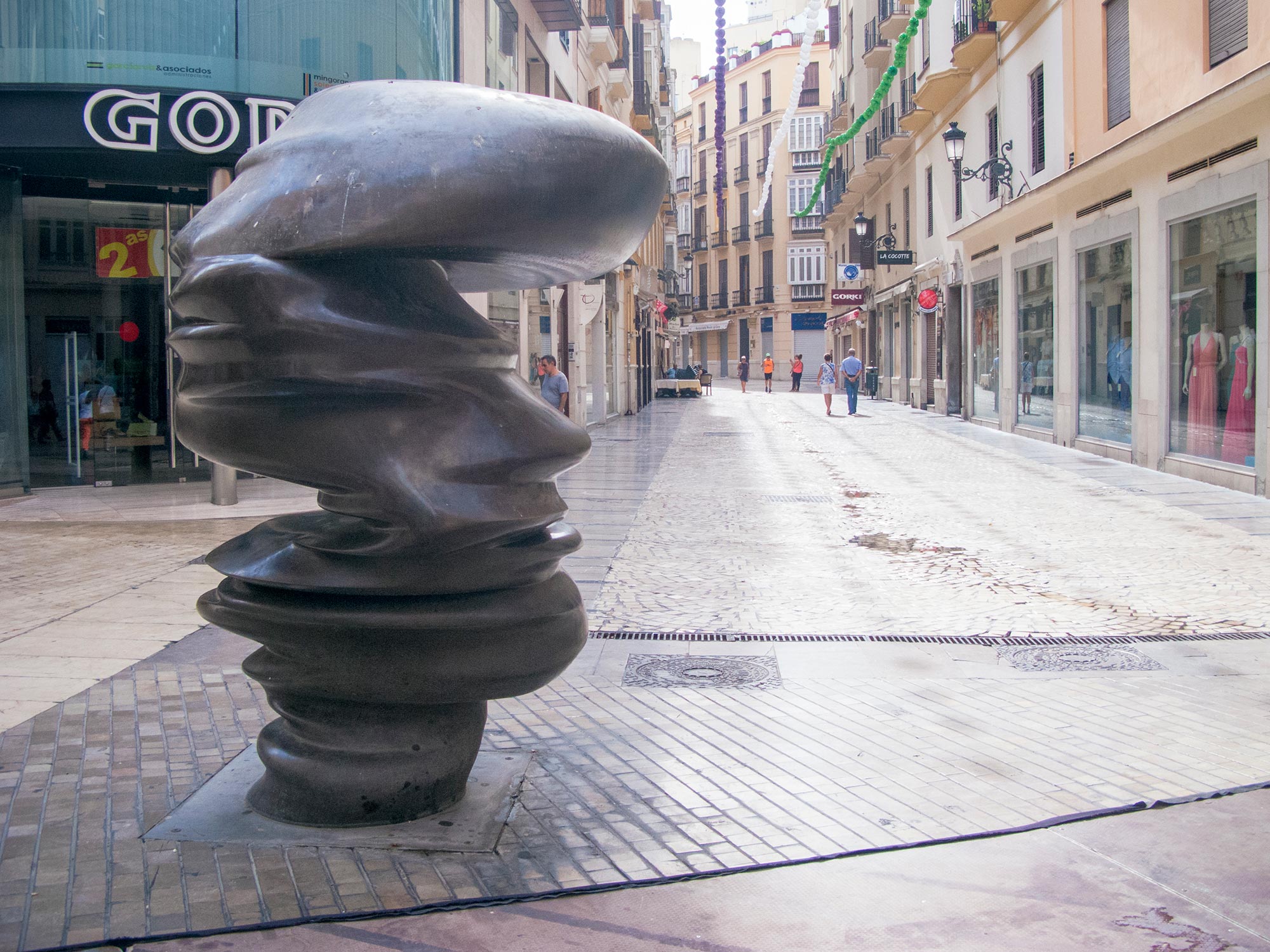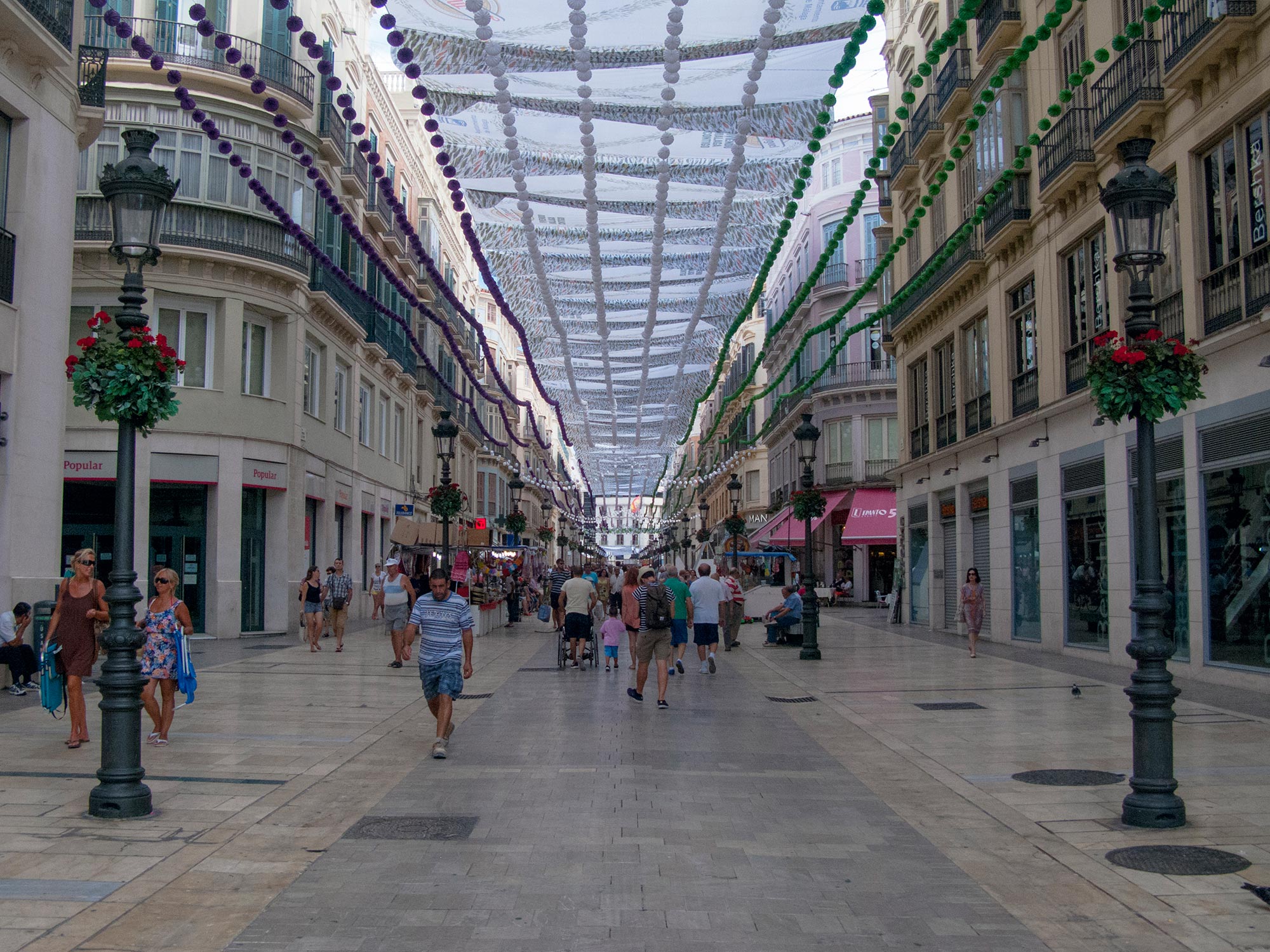 Catedral (never completed)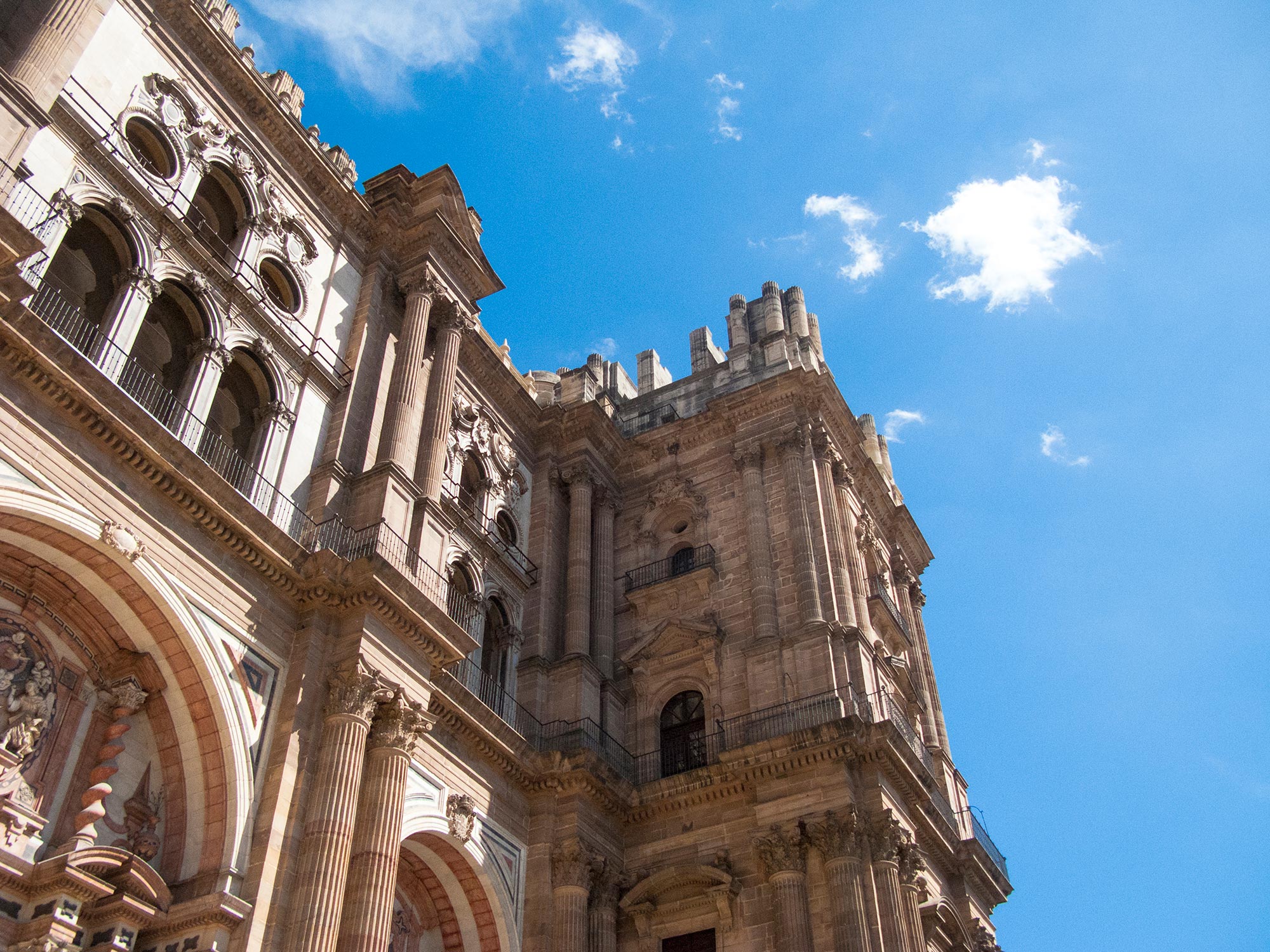 Roman Theatre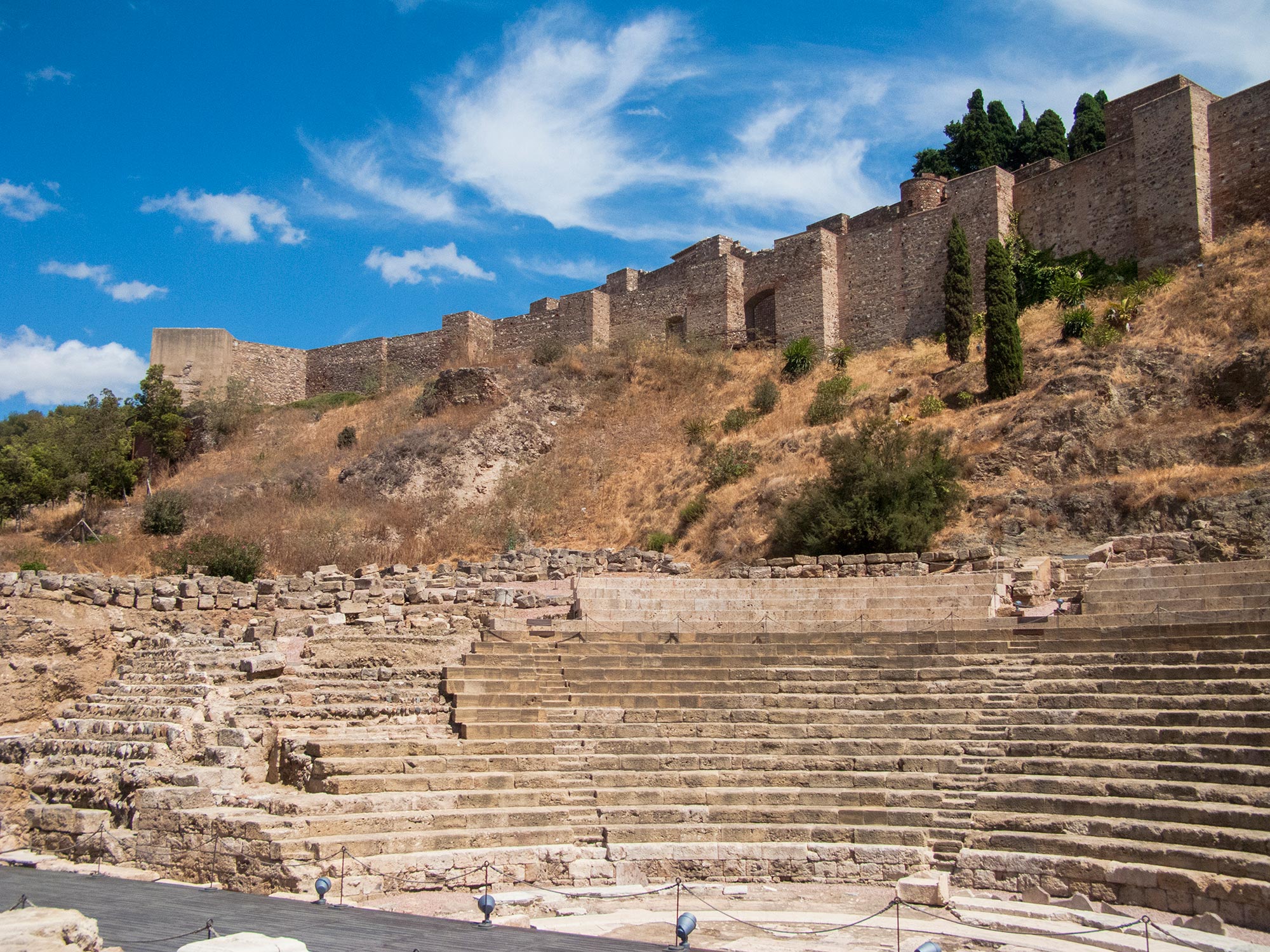 During the yearly Fería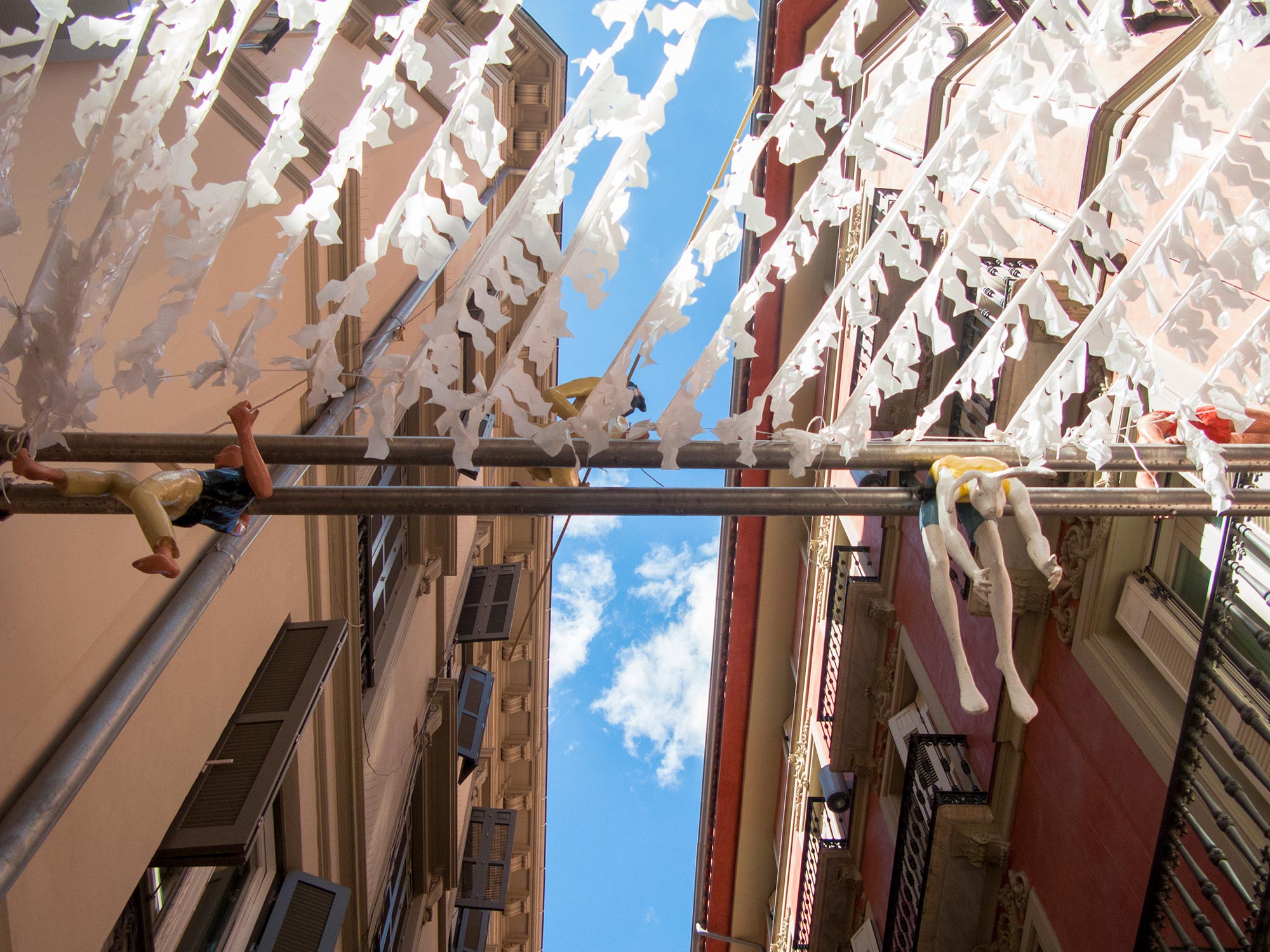 Paseo Maritimo and Playa de la Malagueta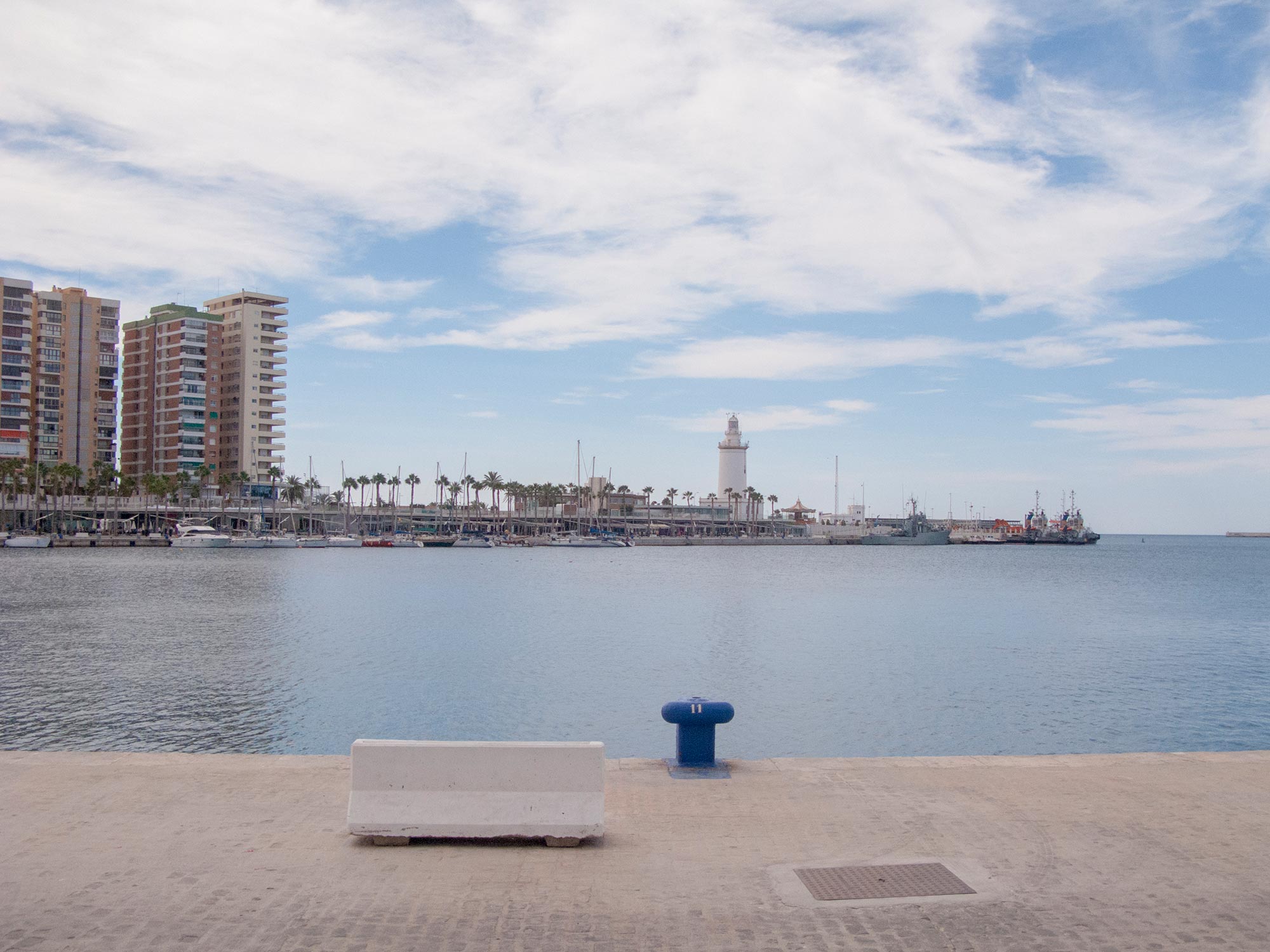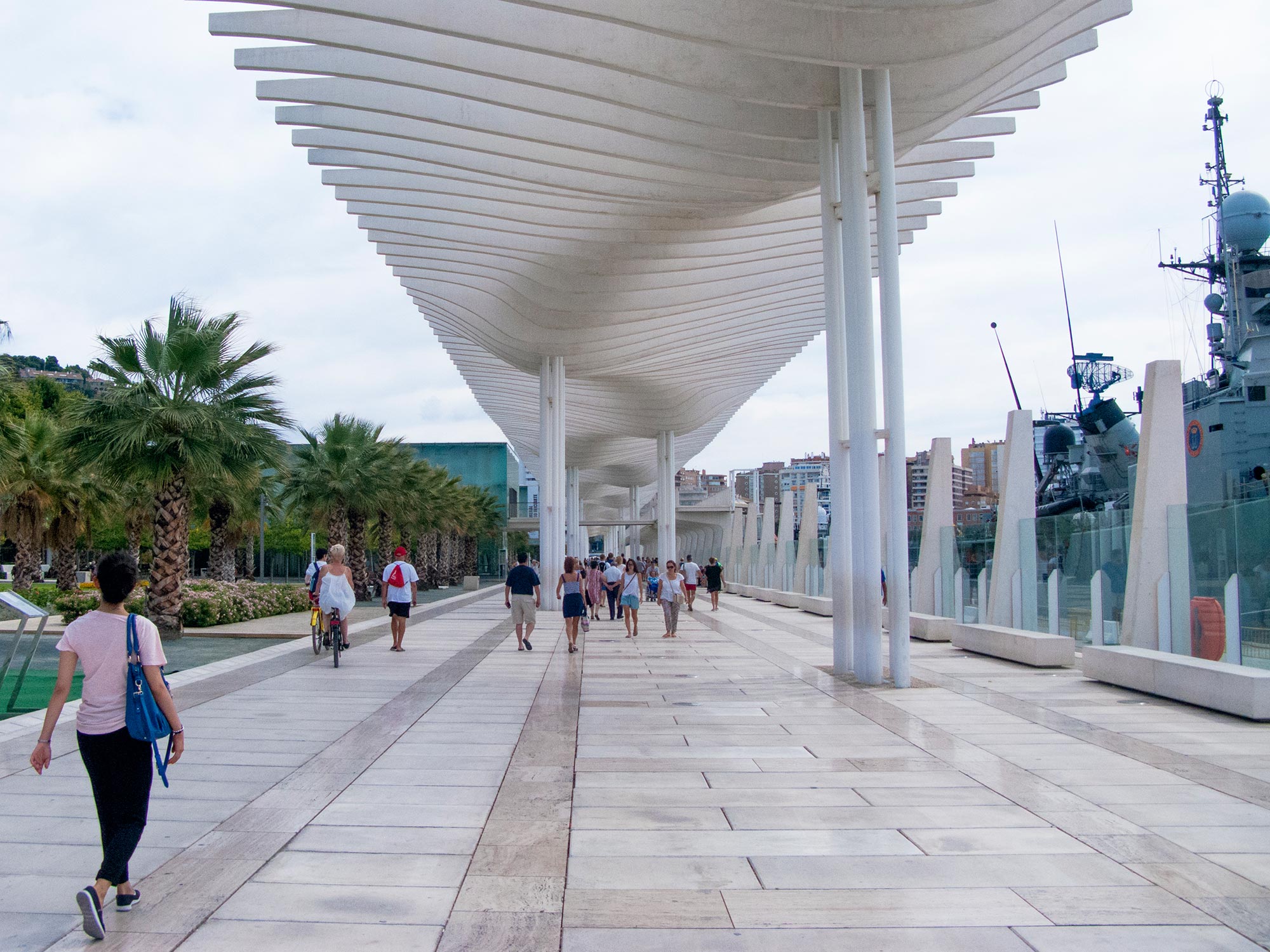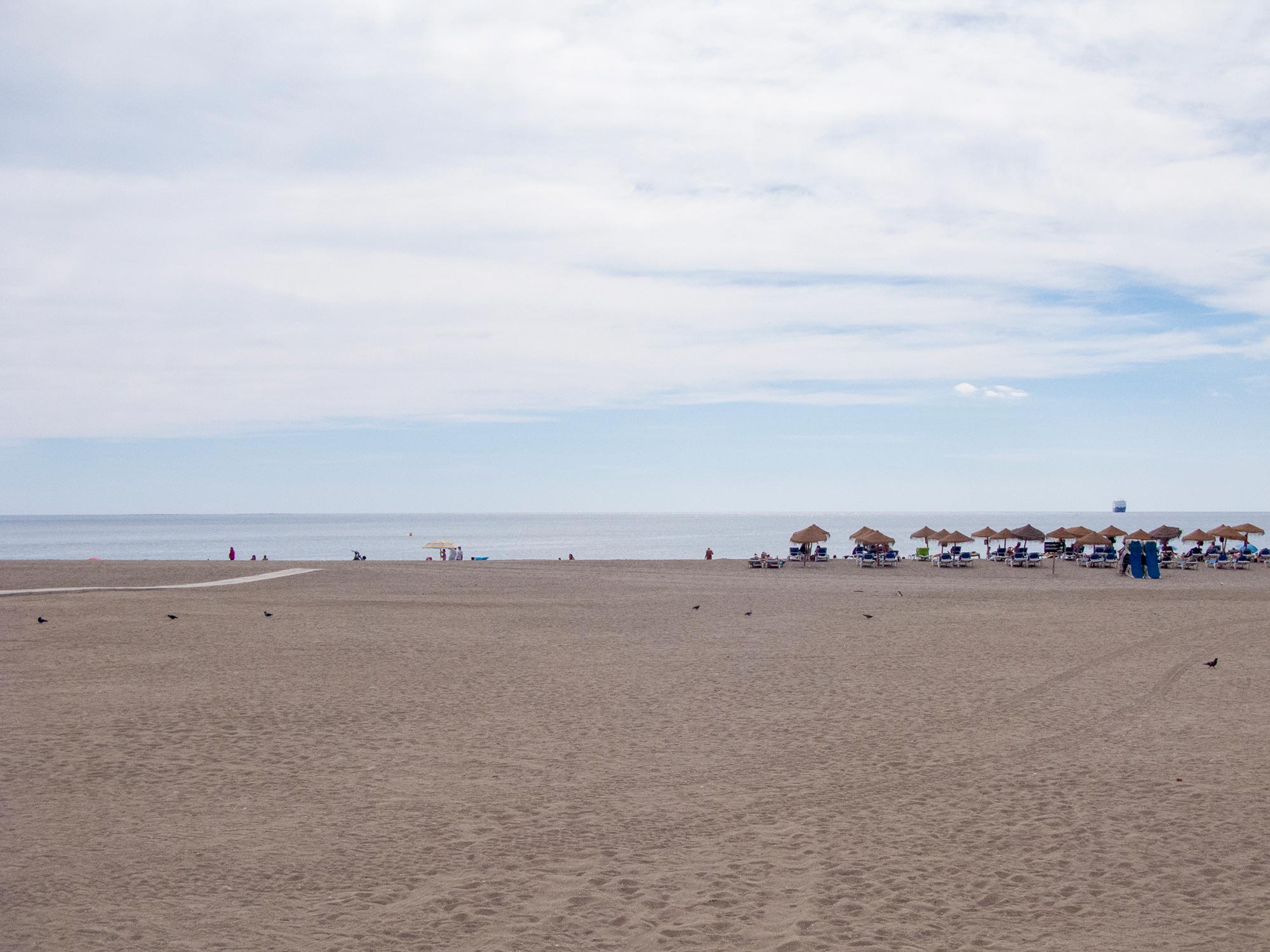 Castillo de Gibralfaro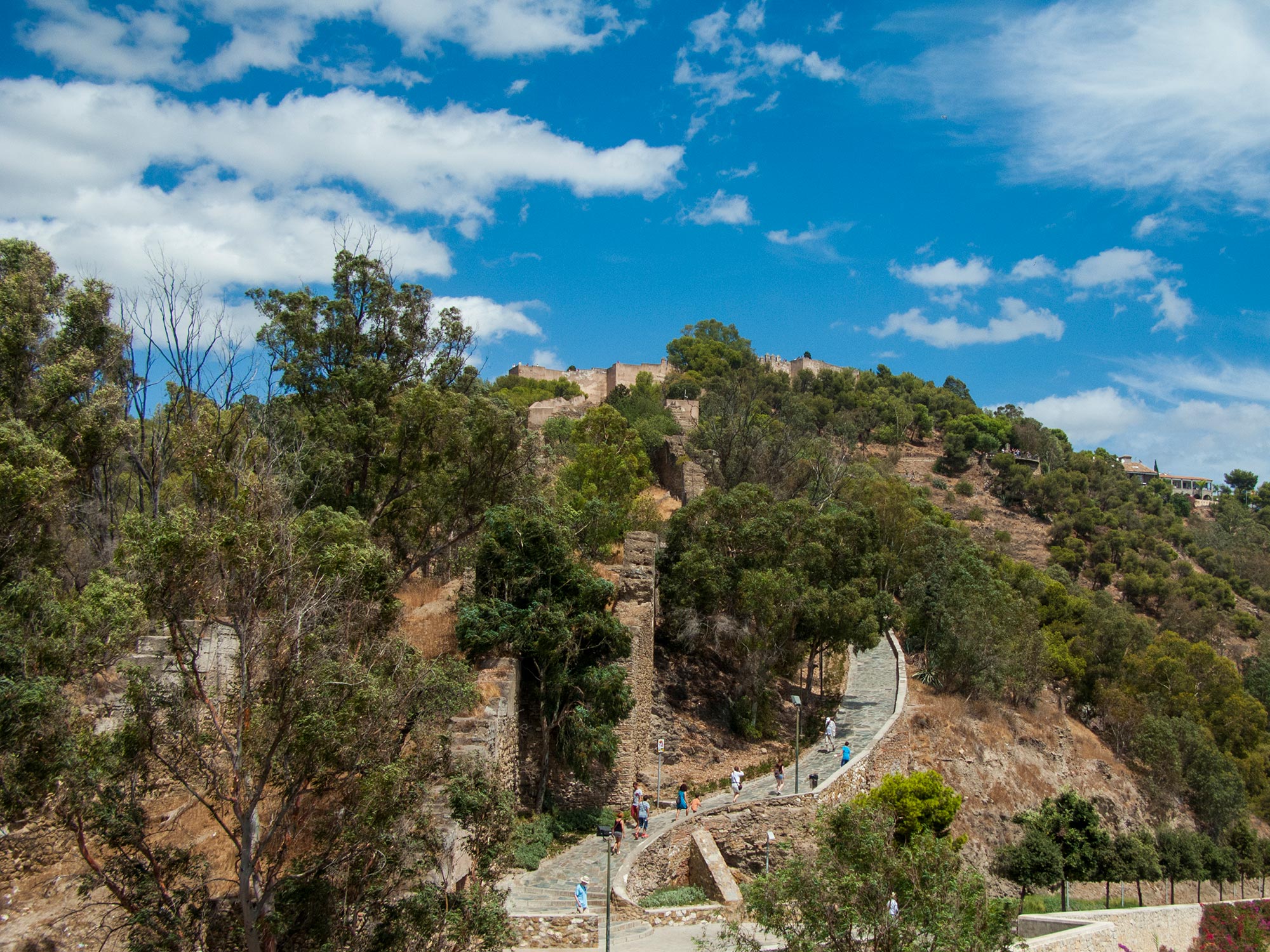 Take a long breath and water before you start ascending the hill to the Castillo. It is quite long and steep but worth. While climbing up the city gets a bit smaller until you can capture it at a sight. The blue shades of the sky and the Mediterranean meet while the hills around the city frame a white field of houses with peaks like the city Cathedral. Unfortunately not much from the old times have survived time and almost only the walls and the high passages are visible and walkable, which gives an idea of what defending meant in this fortress that was in use until the 20th century.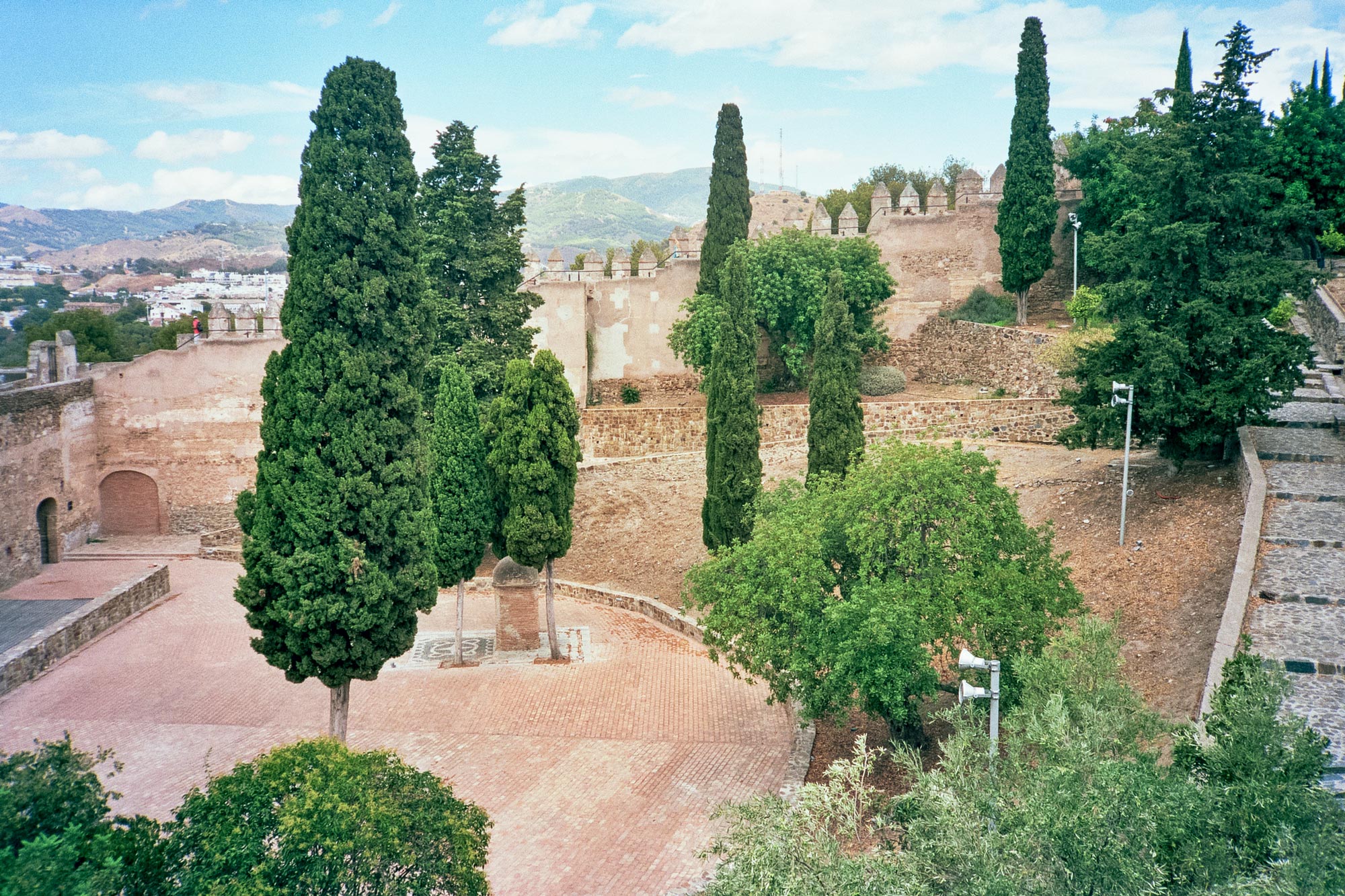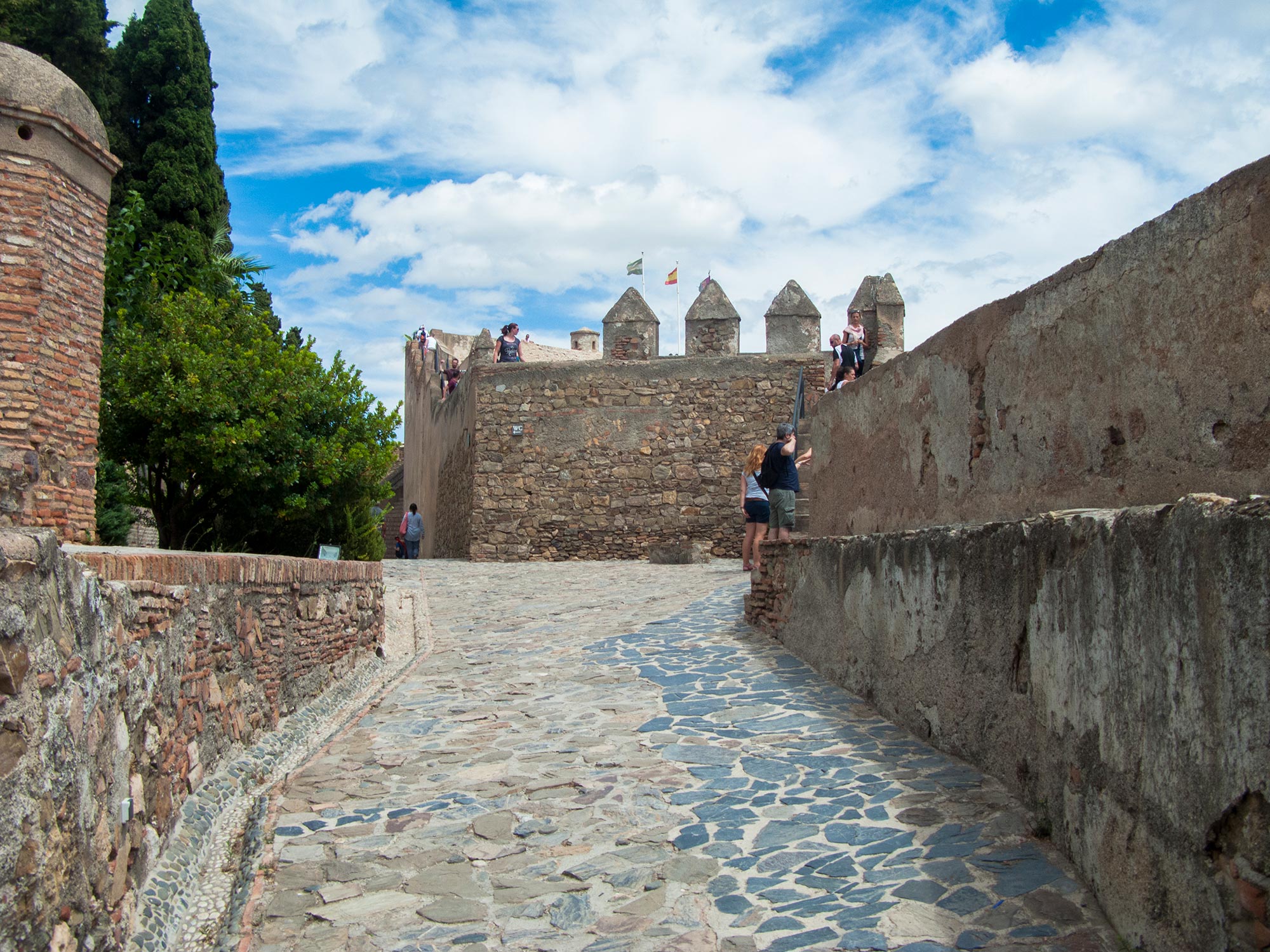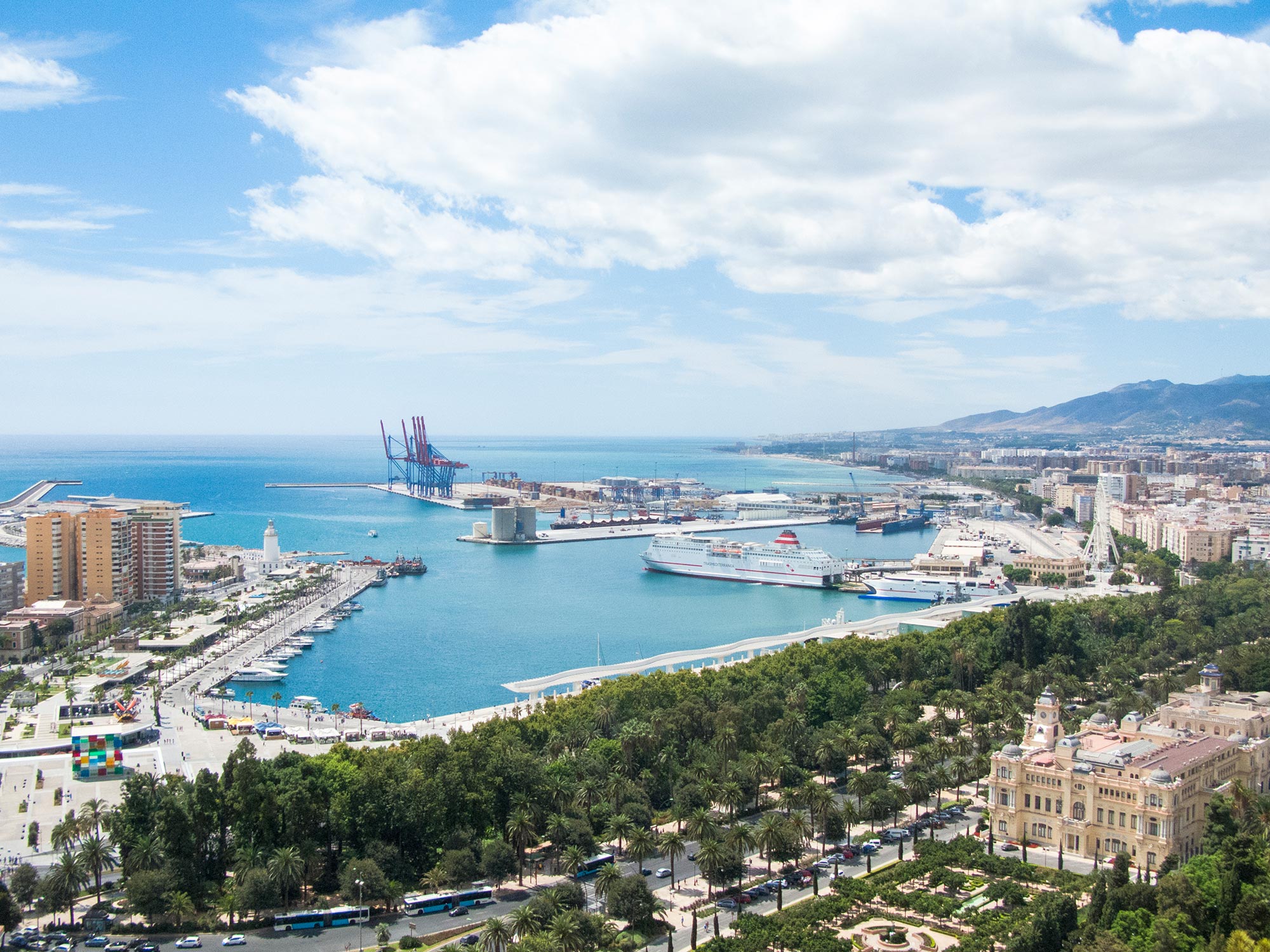 Alcazaba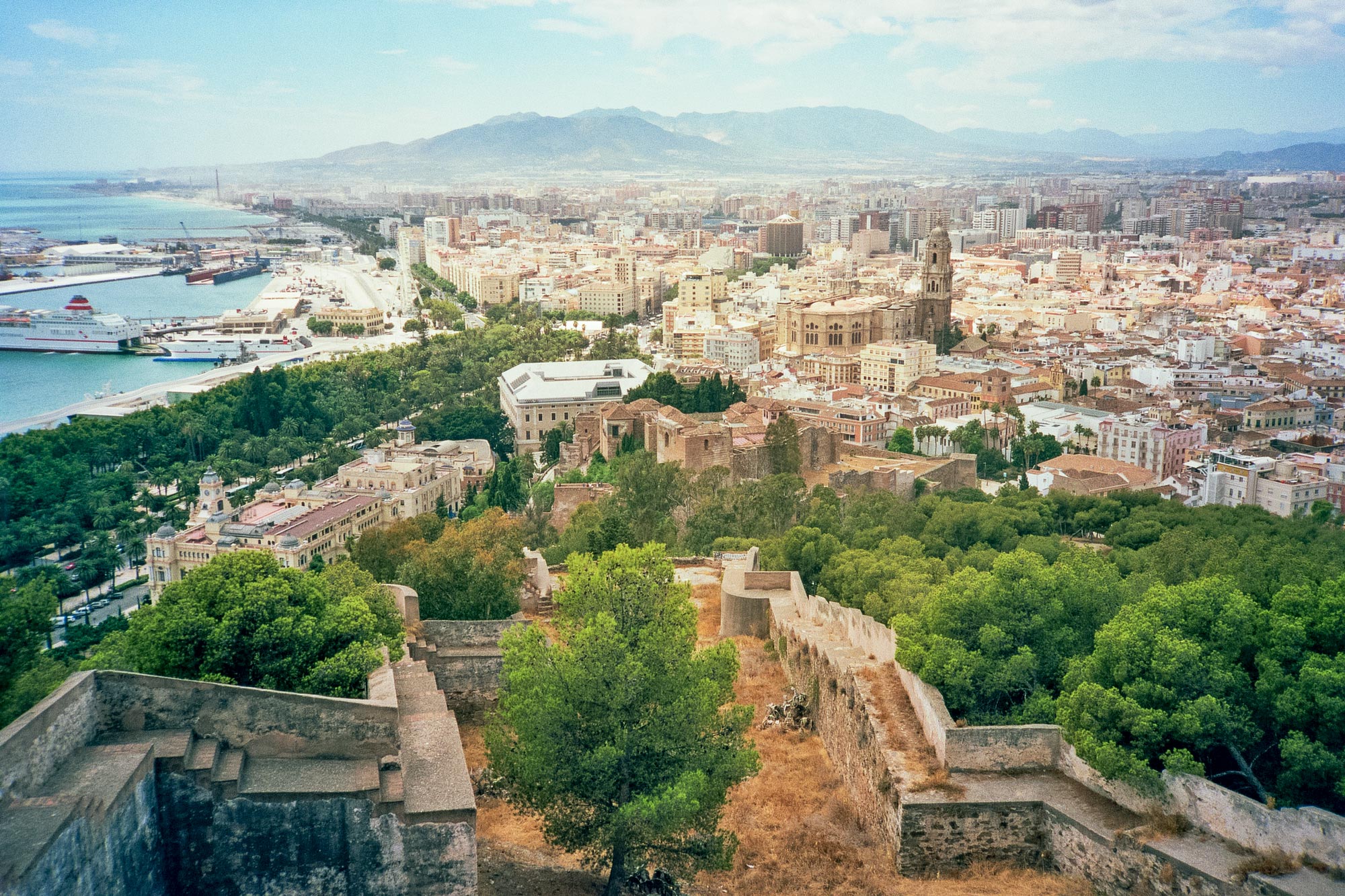 Descending from the Castillo to the city two sets of walls enclose this fortress that brings you back almost 2000 years, to the Romans and the Moorish Empire.
Constructed as a defence from sea attacks, it actually looks more like a beautiful palace with lots of Patios (courtyard) of a stunning beauty.
Fountains, horsetoe archs and lots of vegetation make it the perfect place for resting in a hot afternoon, strolling between Patio del Aljibe (Courtyard of the Reservoir), Torre del Homenaje (Homage Tower), Plaza de Armas, Patio de los Naranjos (Orange Trees).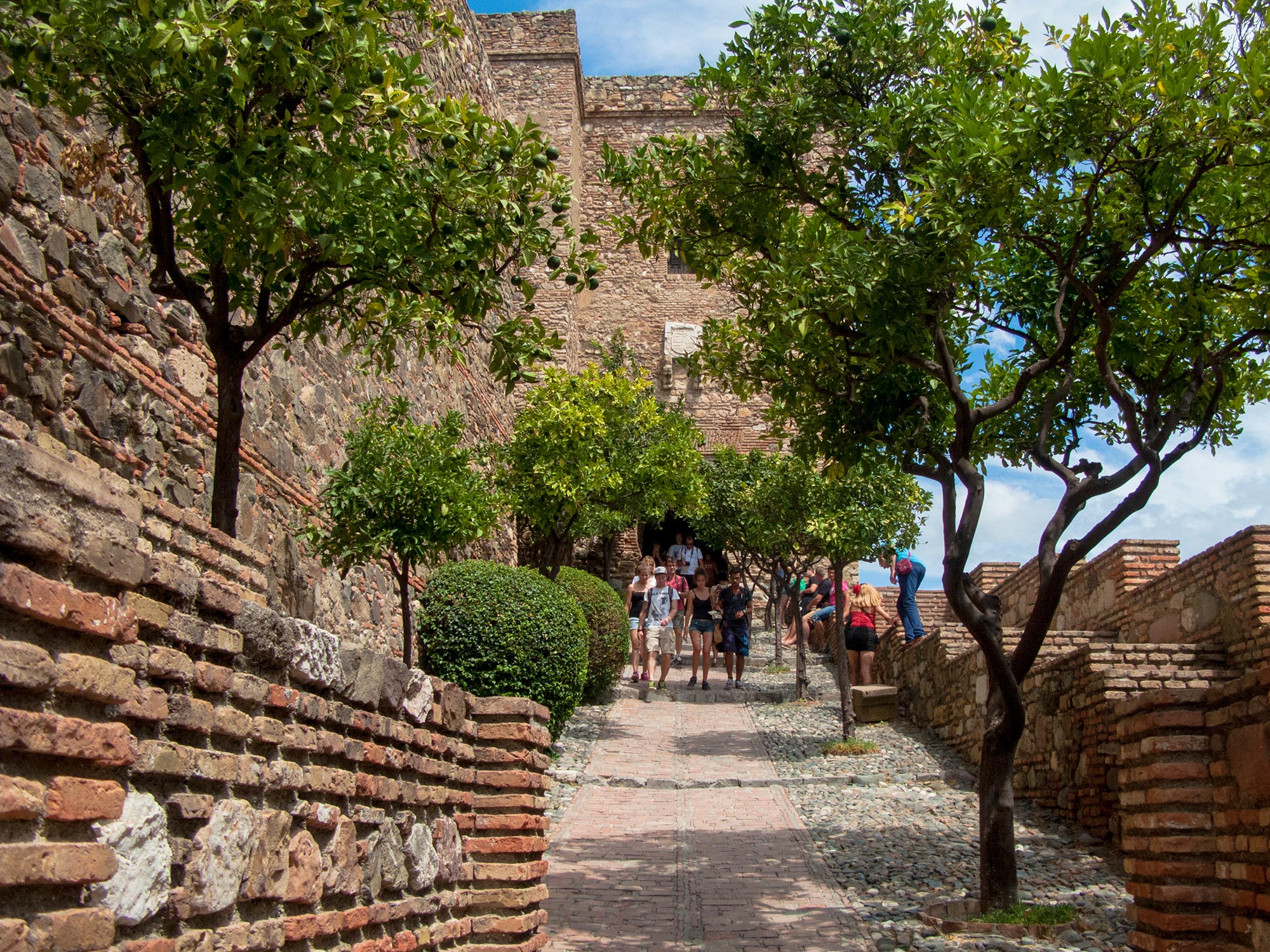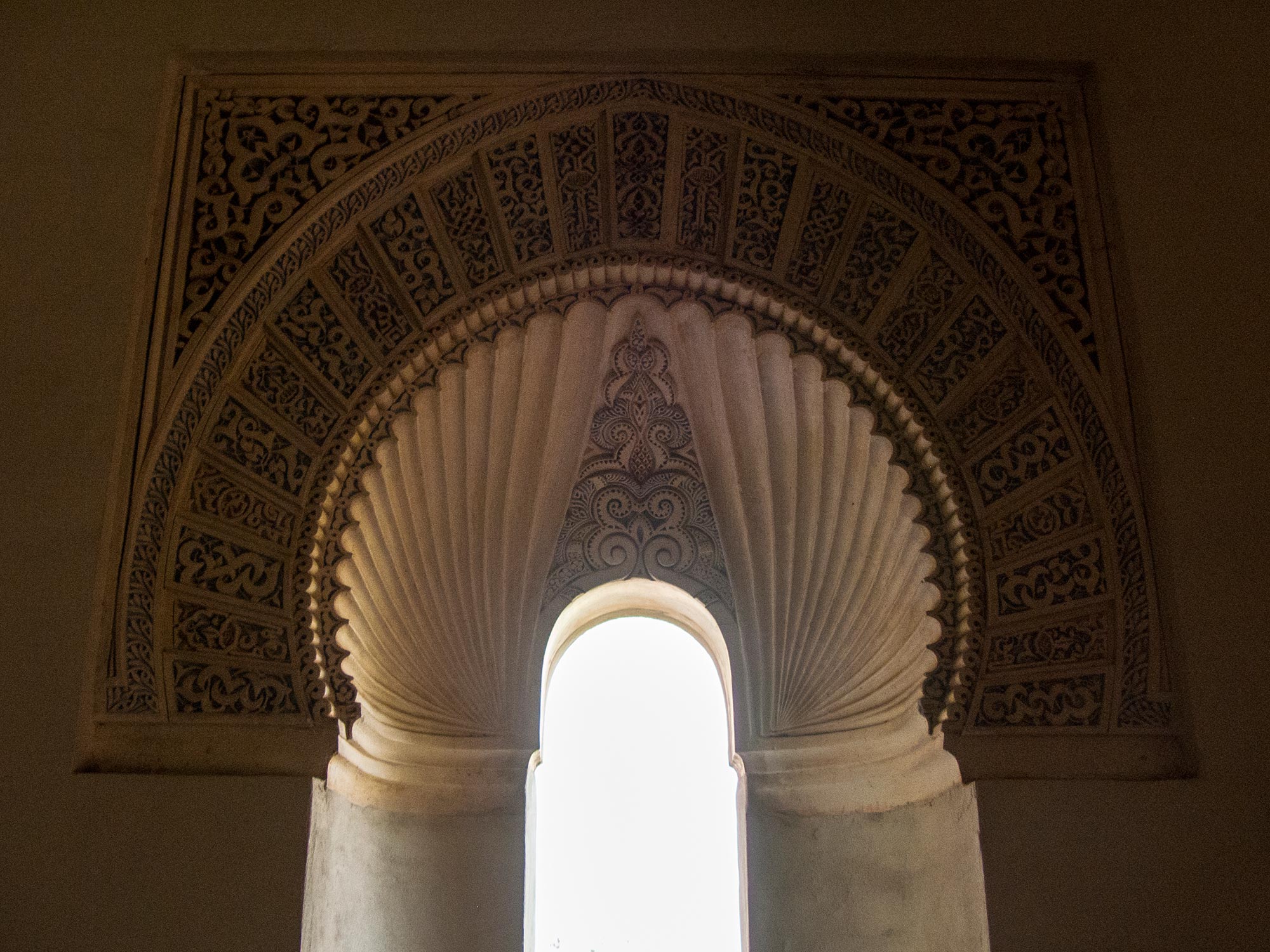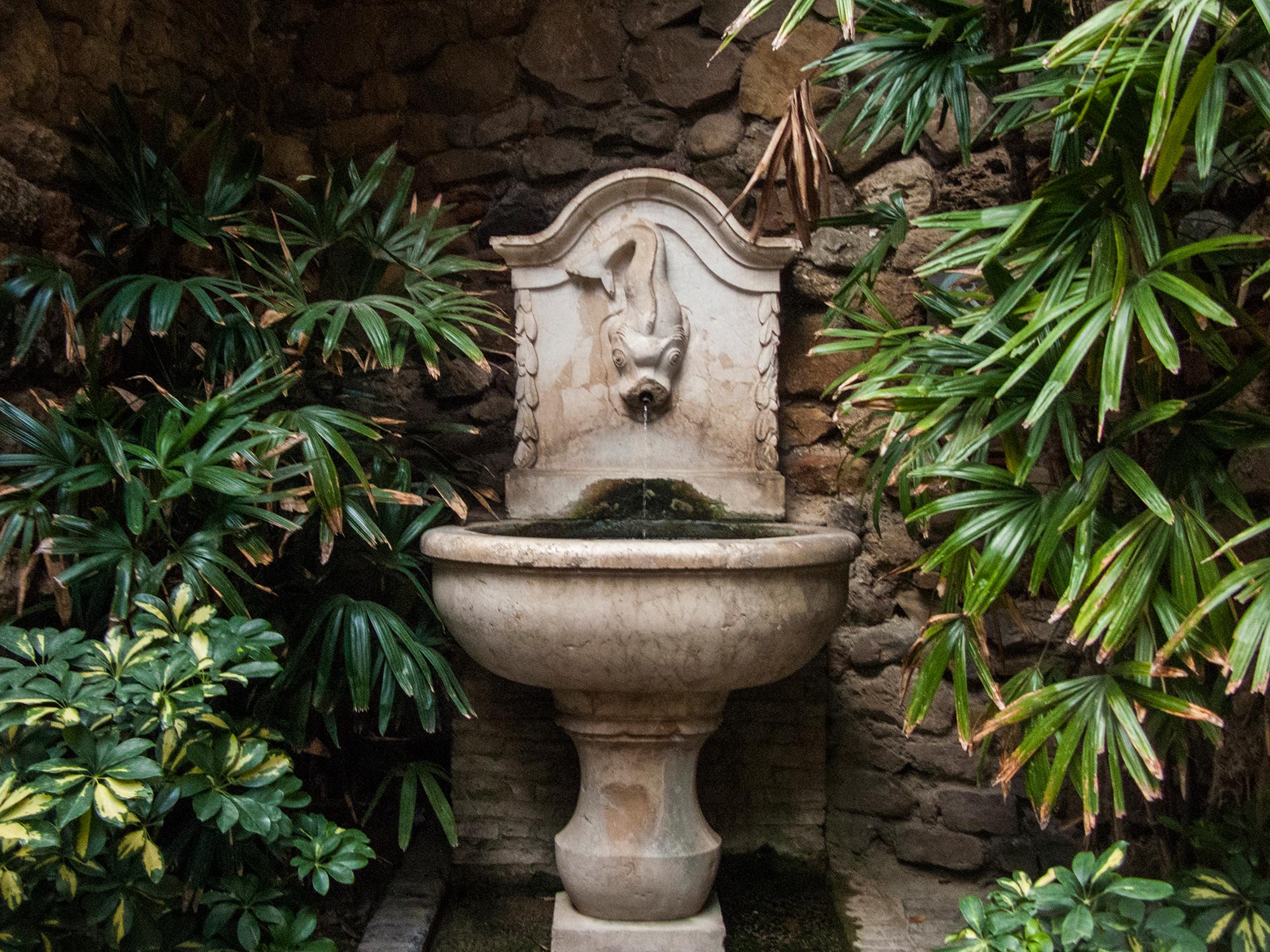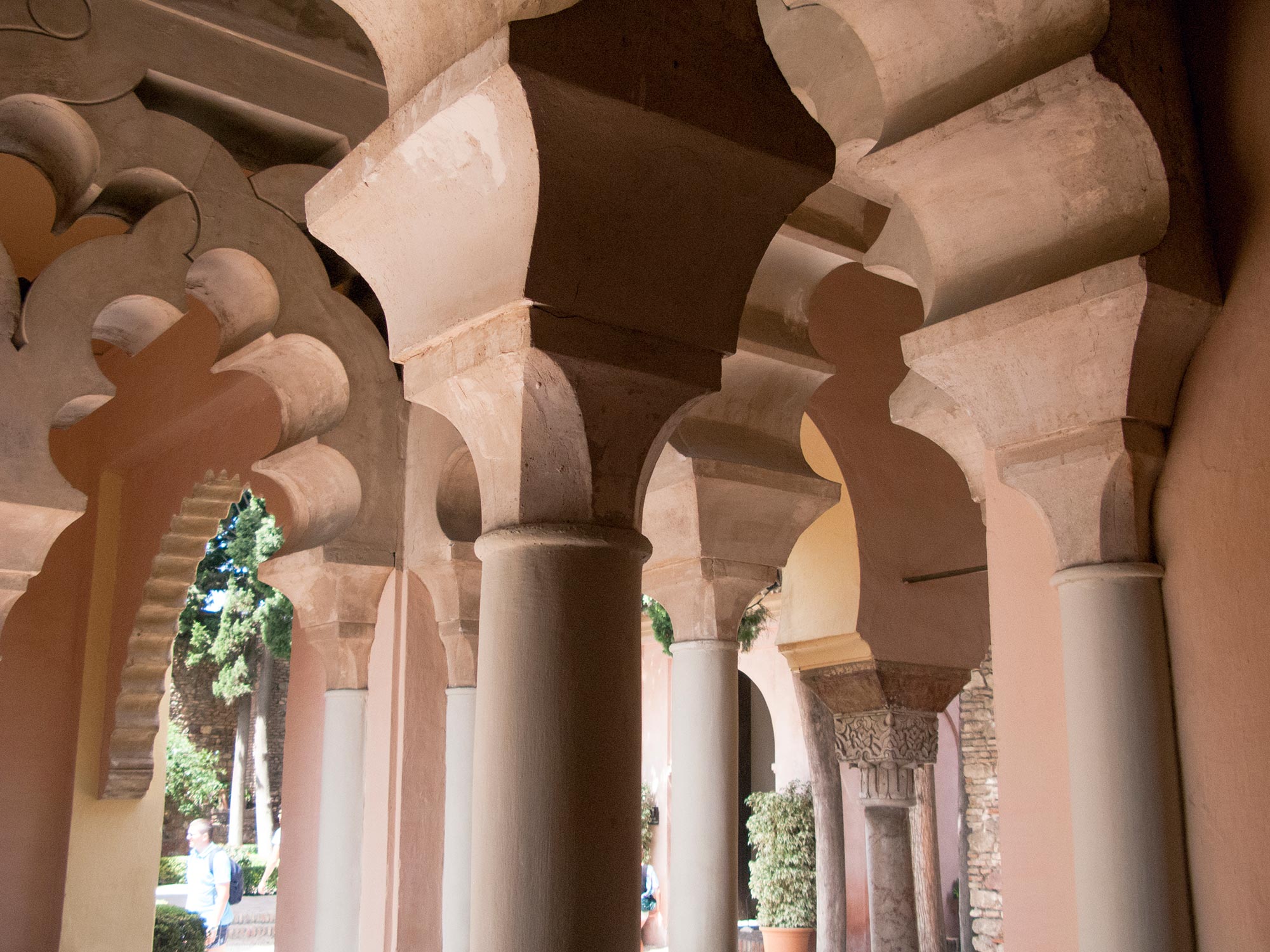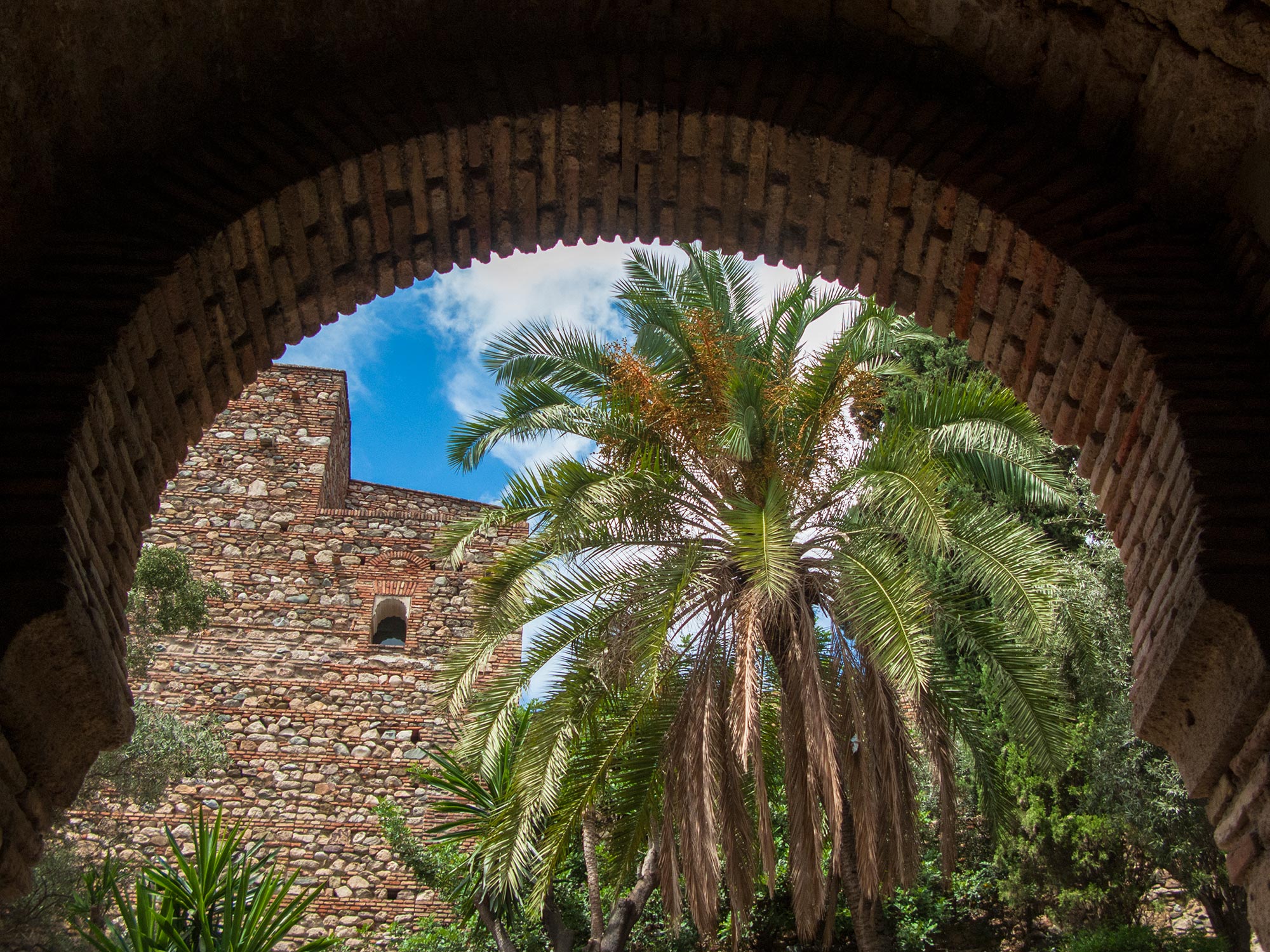 Plaza de Toros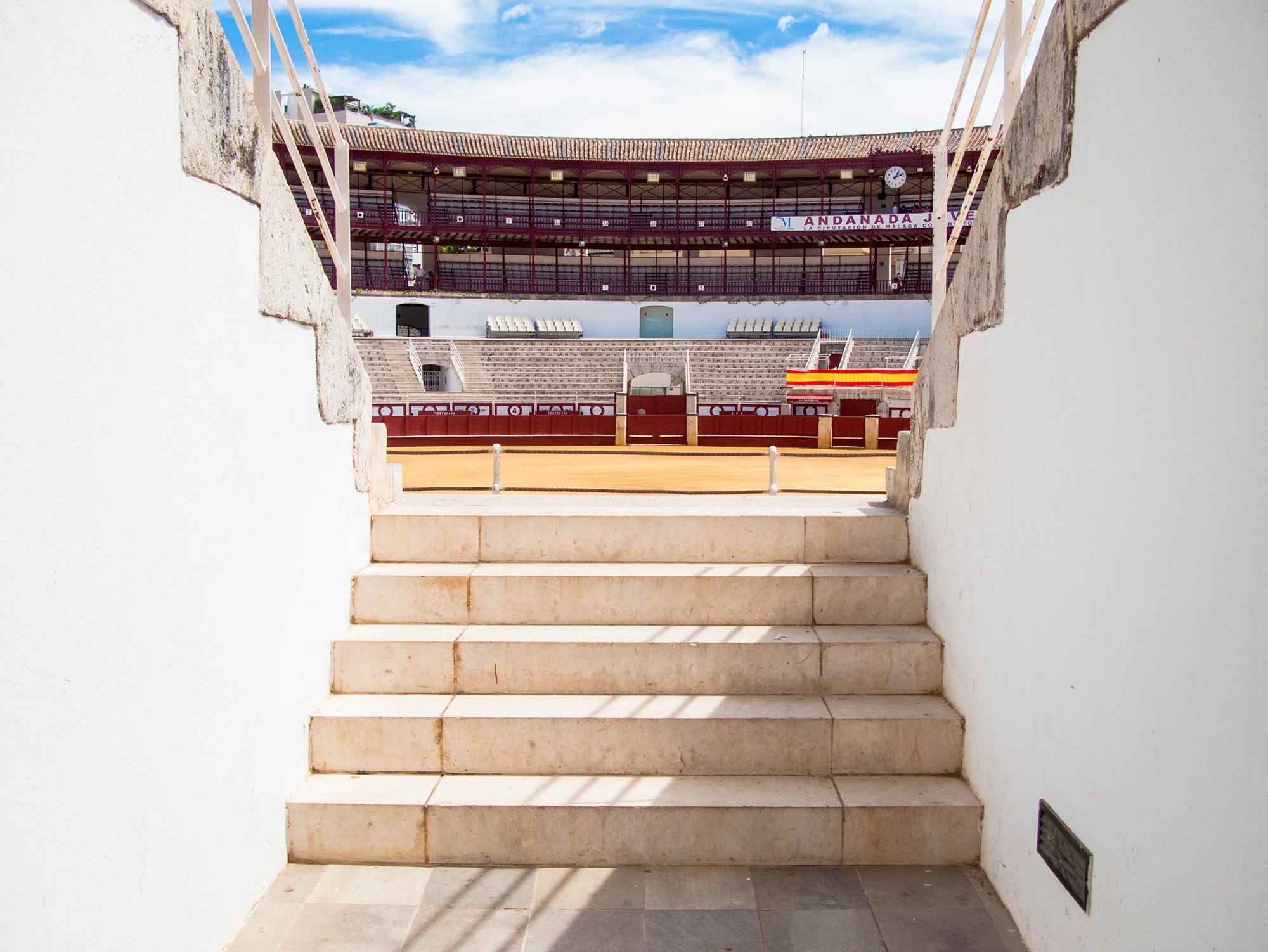 Yes, we all disagree with the practice of killing bulls just for the show business. But it is unquestionable that the bullring has a special charme probably given by its deep cultural roots and the image of spanish costumes we all have in mind.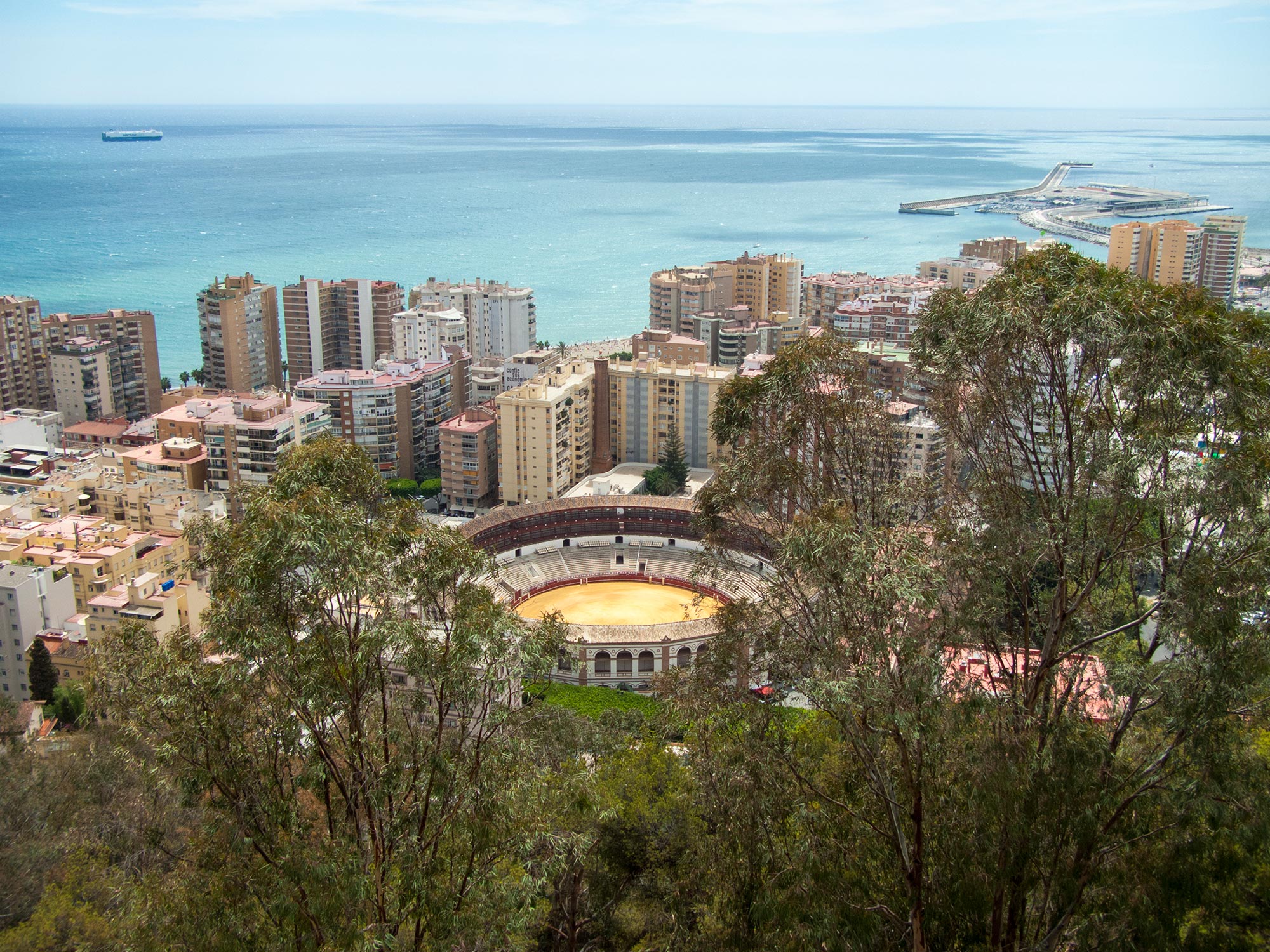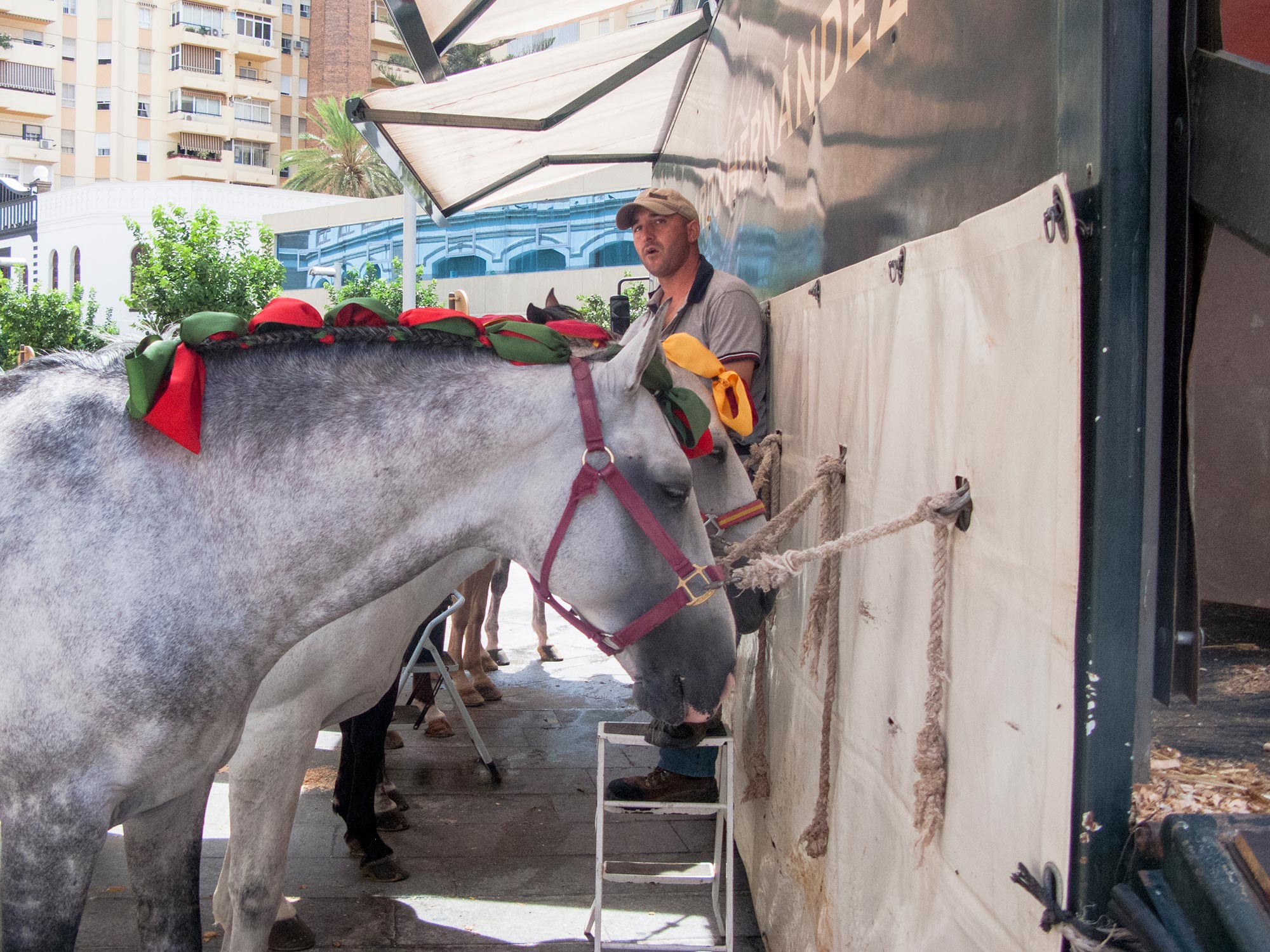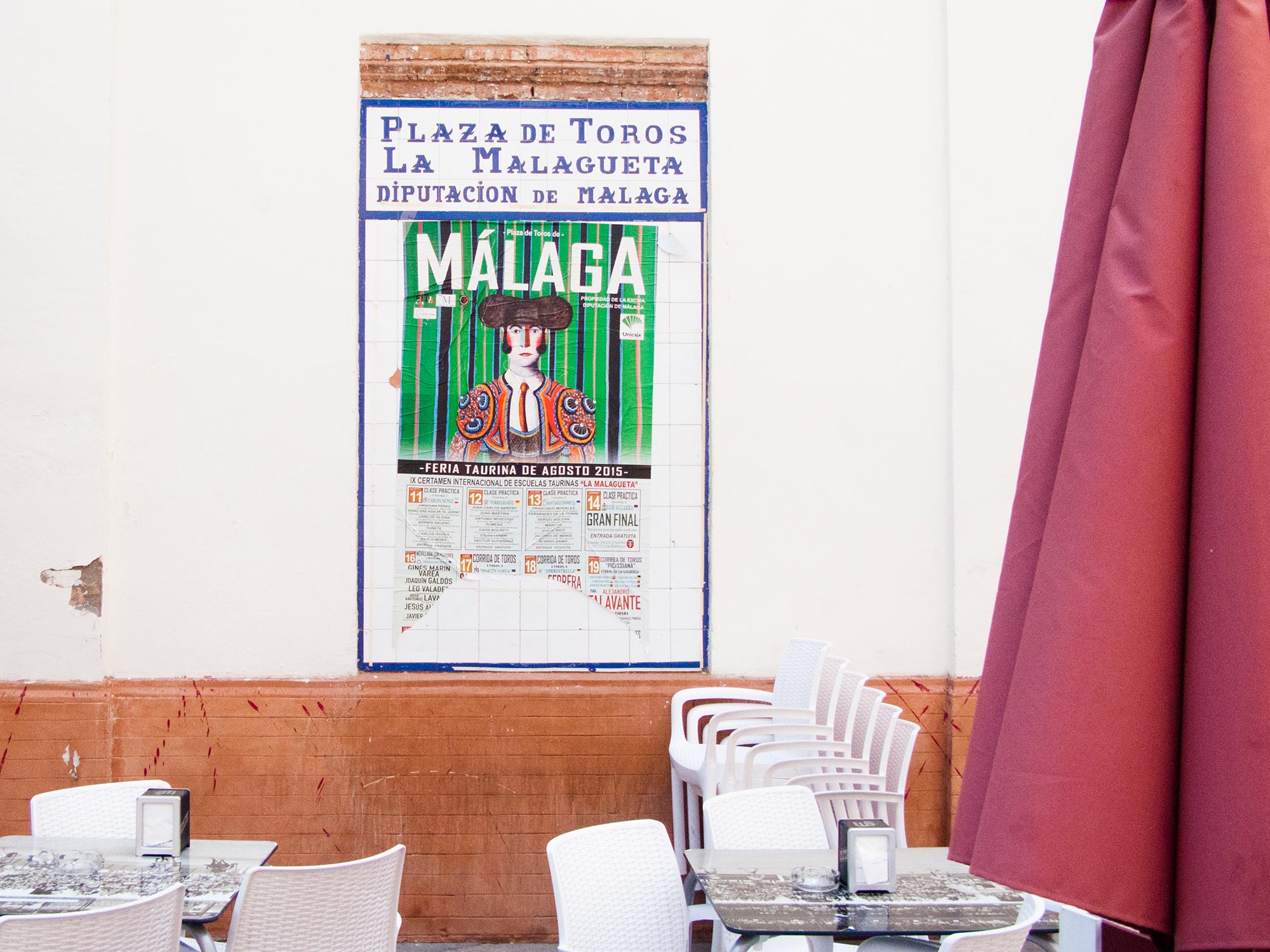 Casa Natal Pablo Picasso
When you enter the house where Picasso was born and you climb the stairs, you will find a room with lots of windows and lights overlooking on Plaza de la Merced. This is where the painter started it all, where he made some of the first attempts and discovered his own way of perceiving and expressing the world. Website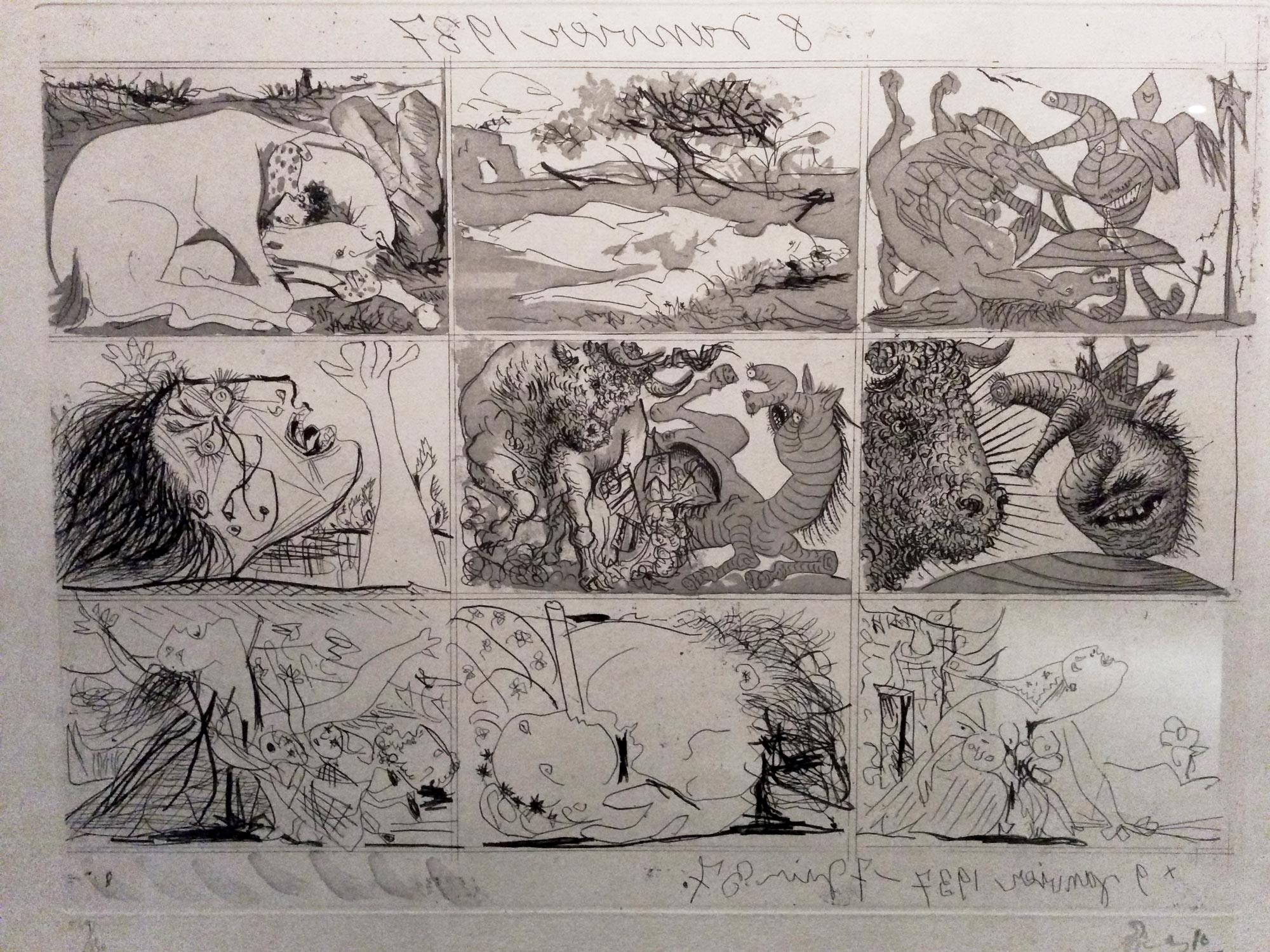 Museo Carmen Thyssen
This little gem, situated in a traditional house and re-designed with class, encloses the colors, the freshness, the vitality of centuries of spanish history. There are the women in the patios, the social events, the horses, the bulls, the blue skyes, the flamenco dancers. Website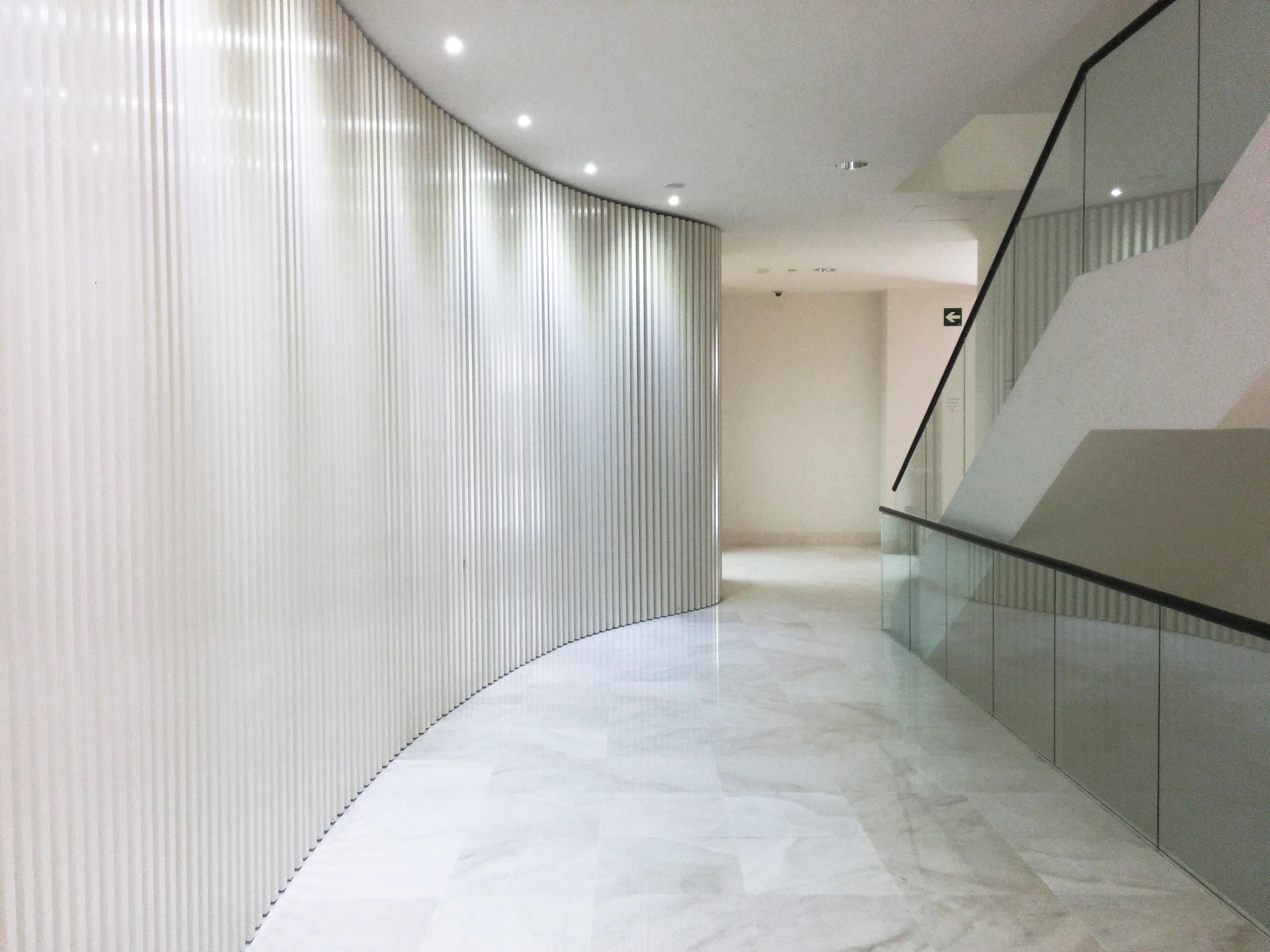 Ramon Casas Carbó, Julia