Korean cuisine is not only very healthy, with kimchi ranking in the top-5 healthiest foods in the world. It is also  a community ritual really important at work as in families. It brings people together around a table, often a barbecue is set-up and lots of side-dishes are to be shared. Bimbimbap, bulgogi, ginseng chicken soup, tteokboki. Pajeon, The youngest people should always serve water and food to the older ones.
Drinking rice wine (makgeolli) or beer mixed with rice liqueur (soju) is almost a must, so that in working environments it has become sometimes an obligation for business dinners.
Remember to order a cup of water, some waiters will do that for you sometimes, to wash some food from the immense amount of spicy sauces. They are delicious but from the West we need time to adapt.
Bibimbap (rice bowl with different vegetables, possibly with meat, tofu and a fried egg)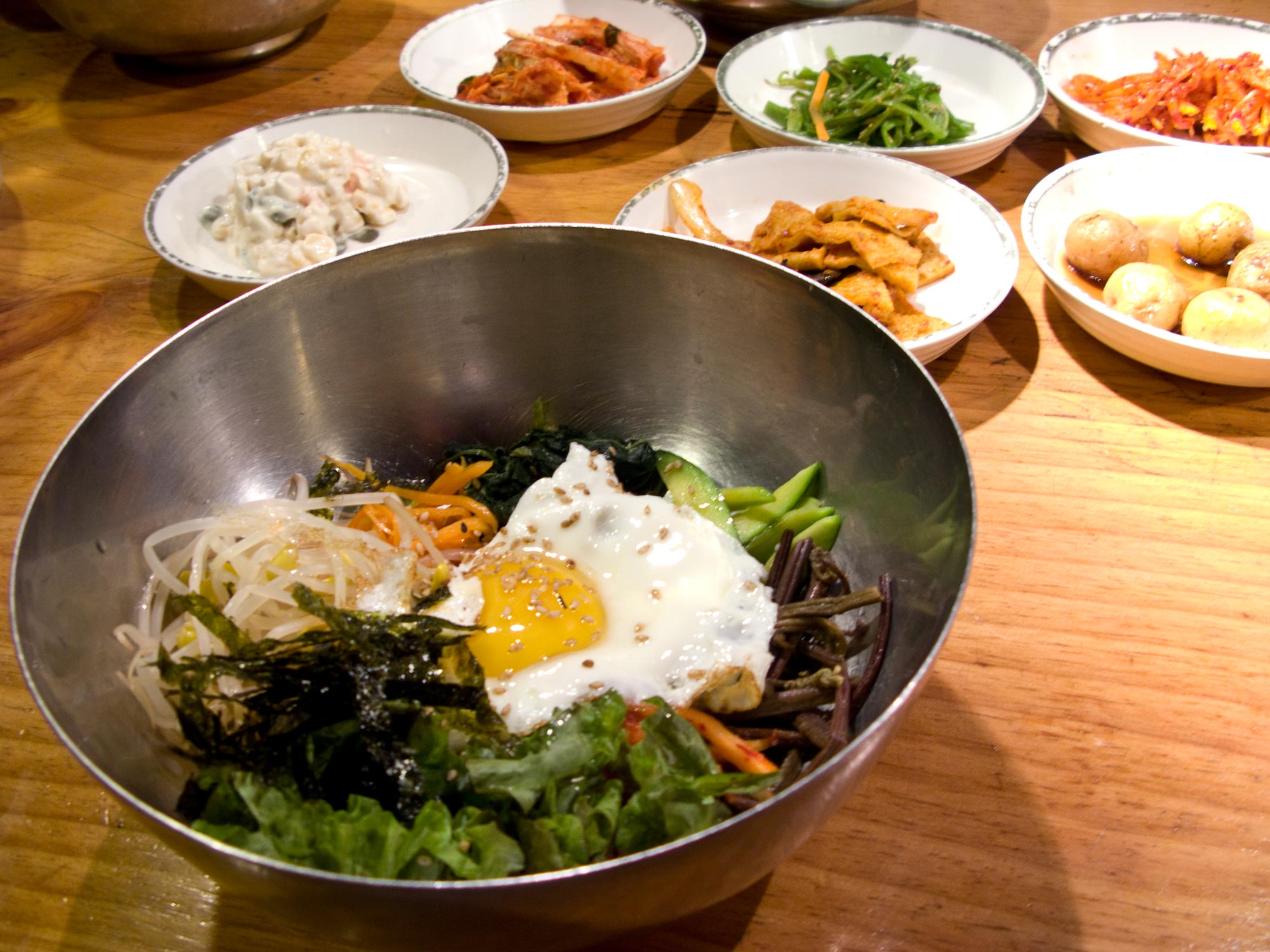 Tteokbokki Spicy Rice Cake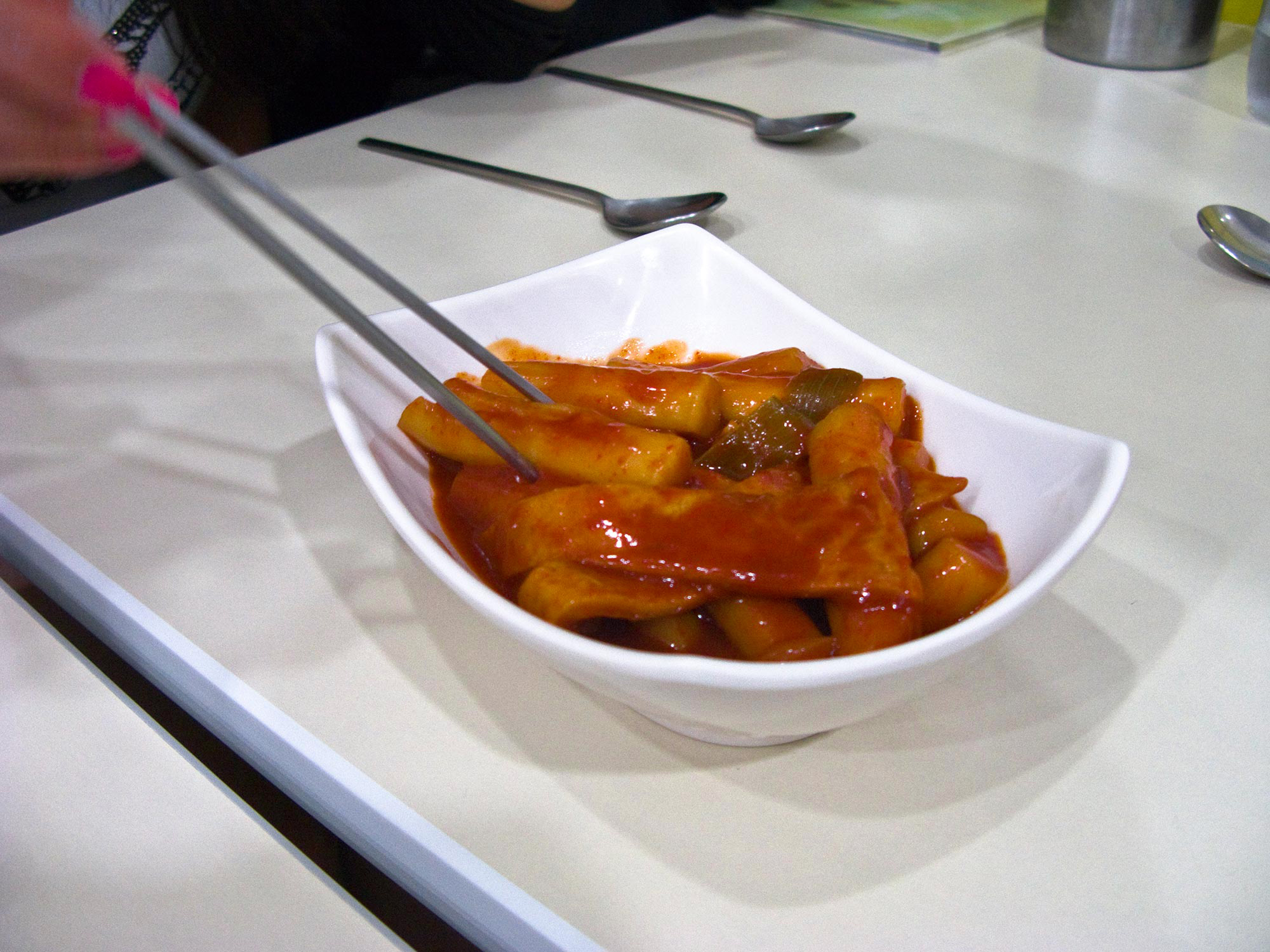 Sidedishes always come with any meal. Below horseradish and mashed potatoes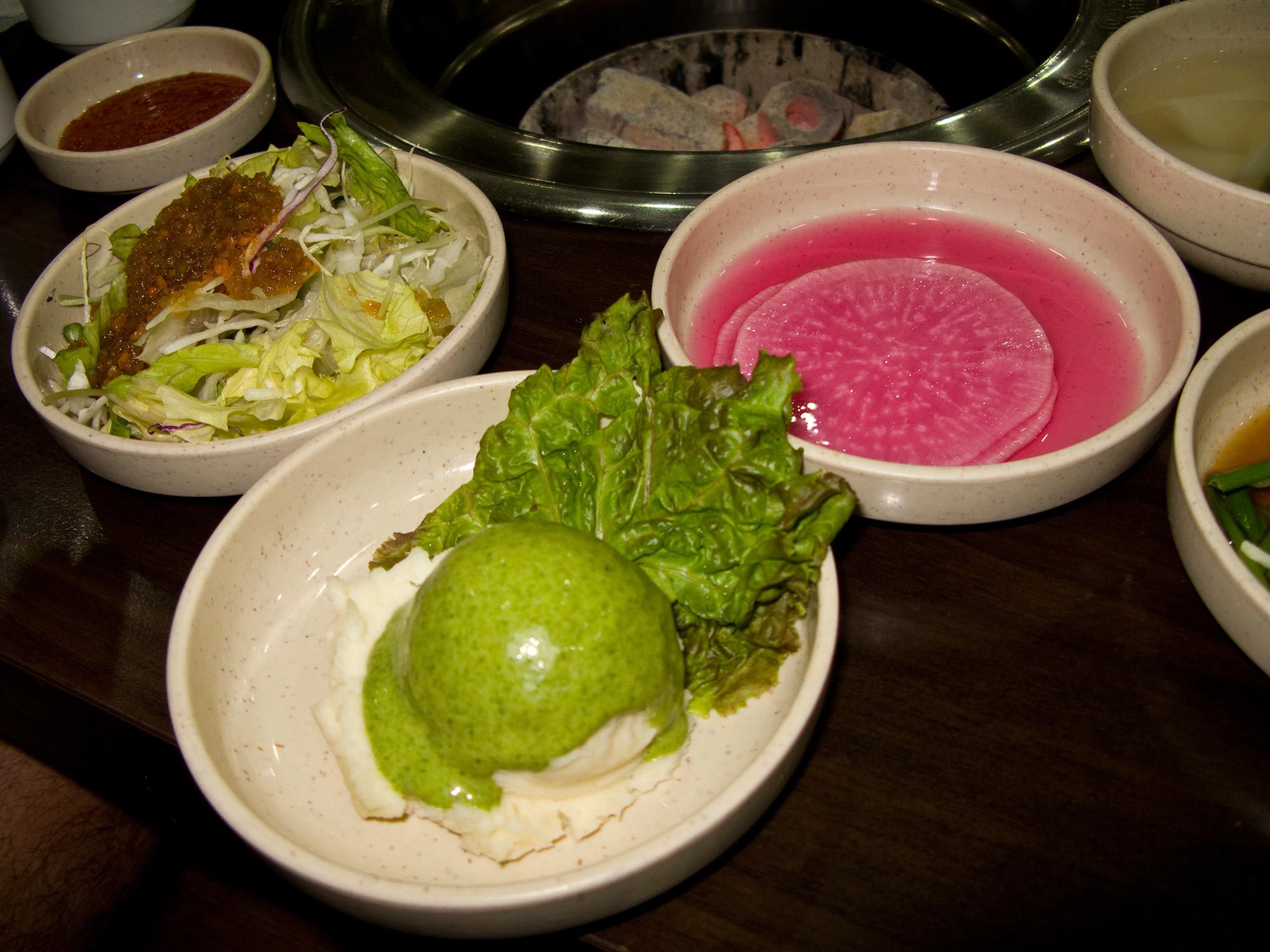 Seaweed and kimchi sidedishes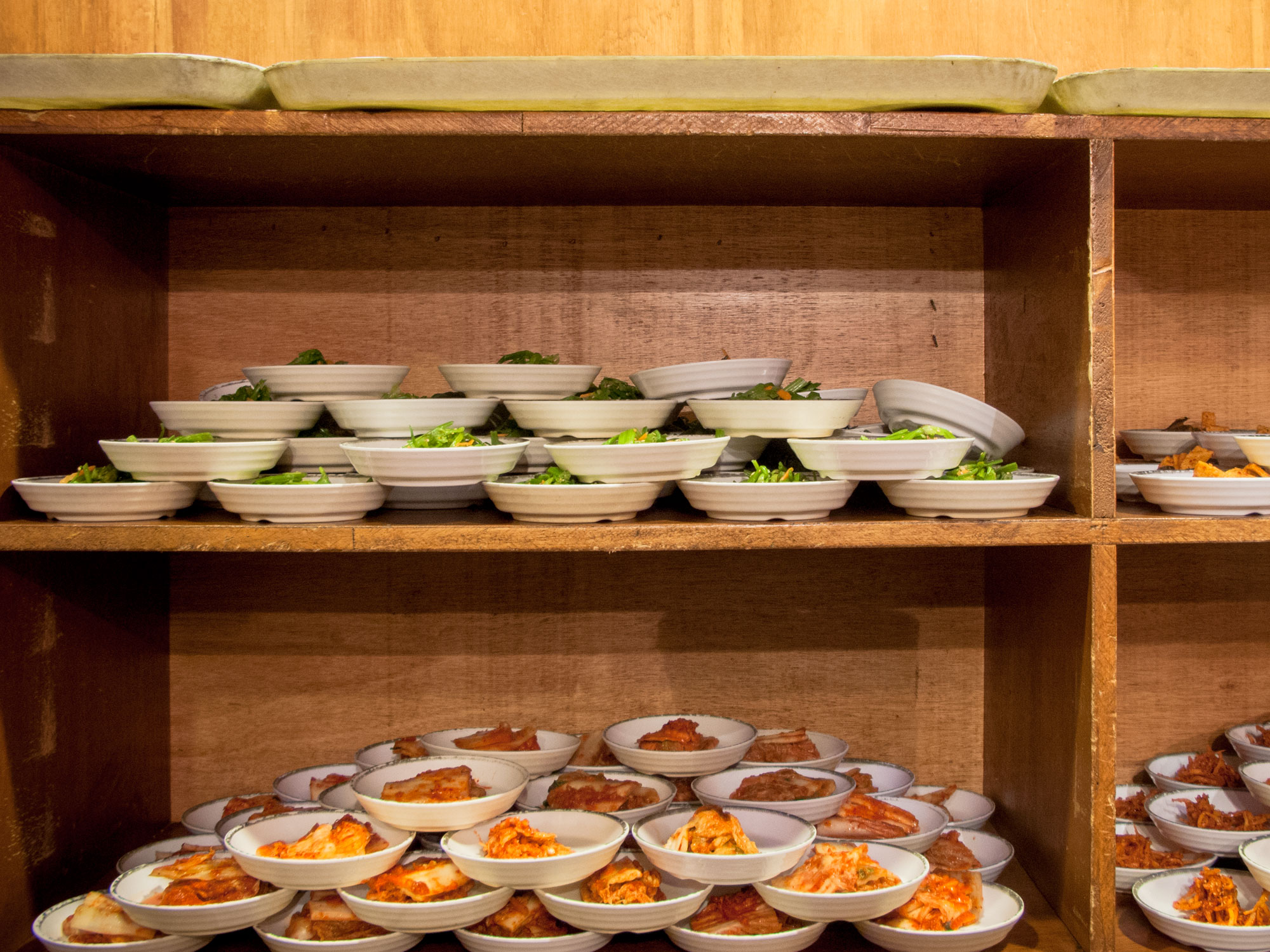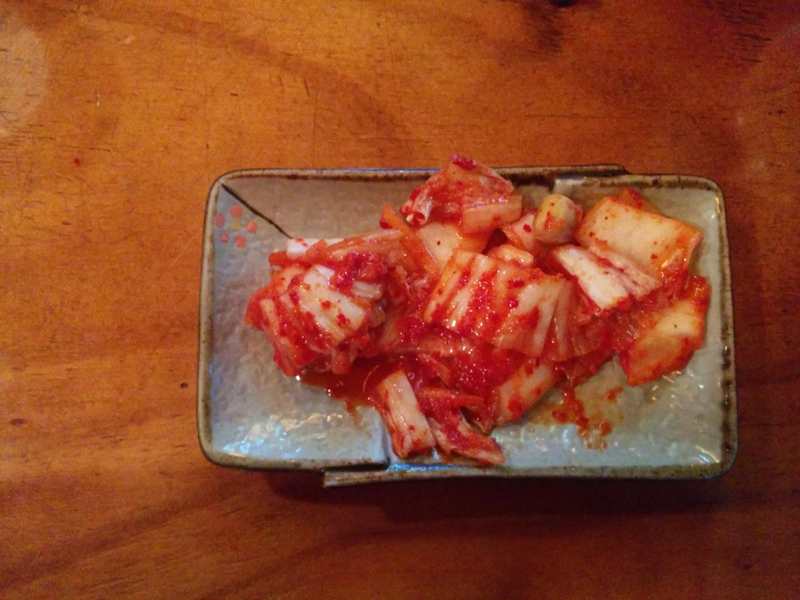 Korean barbecue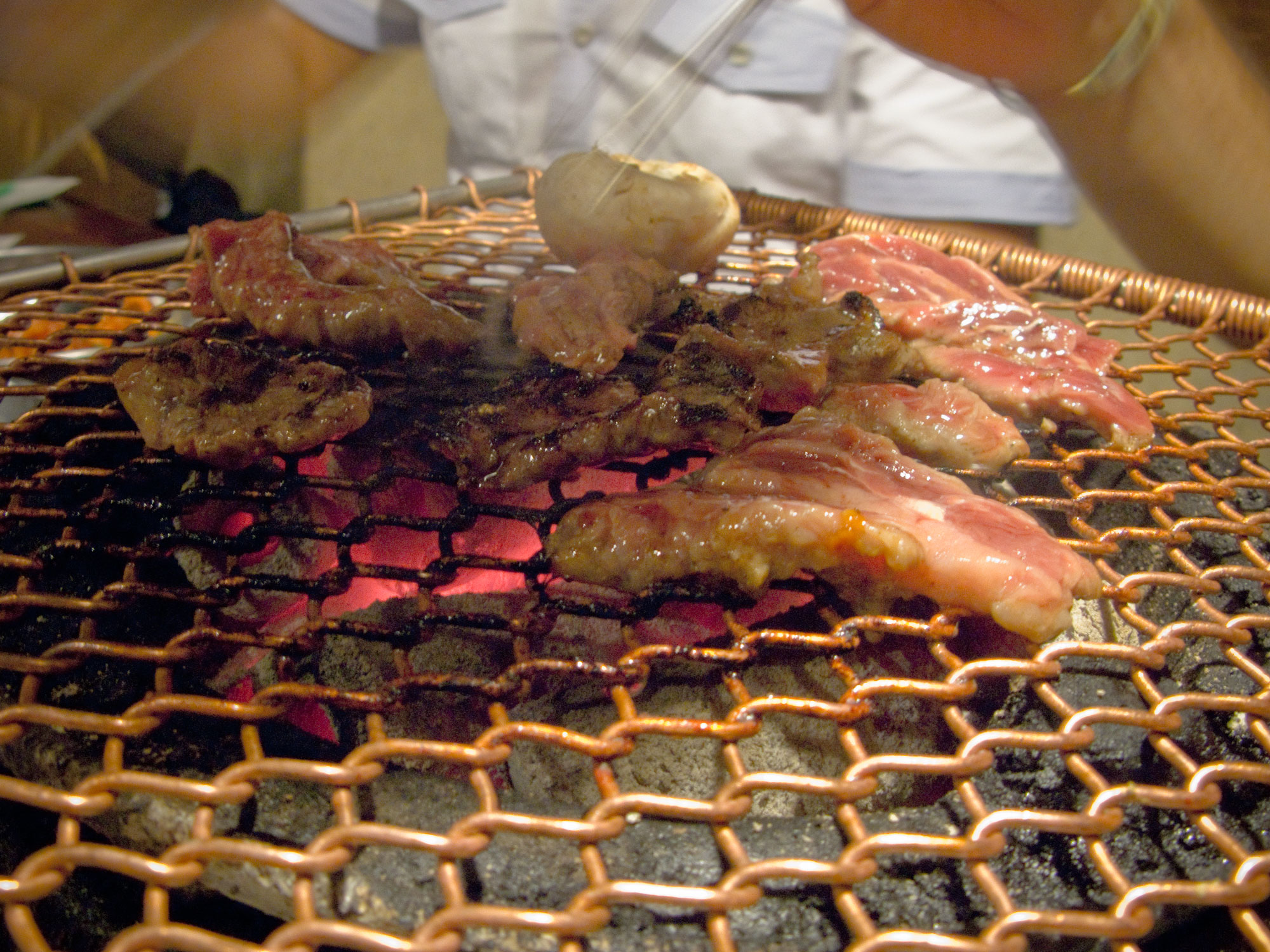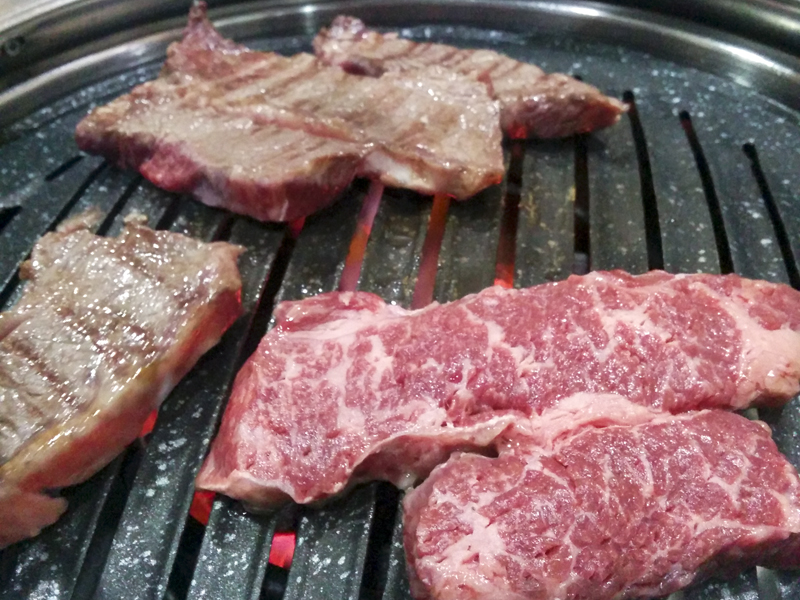 Galbitang (beef ribs soup)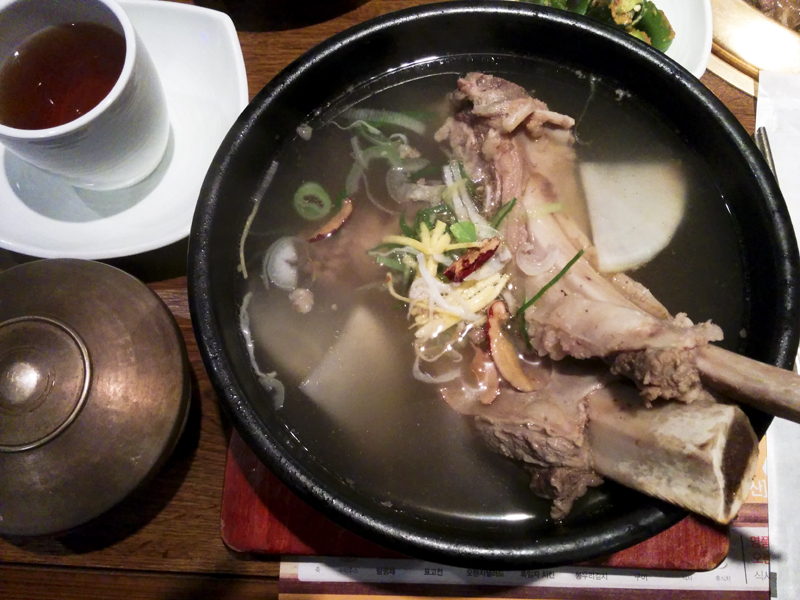 Street snacks such as fried chicken, fish cake and korean pancake (Pajeon)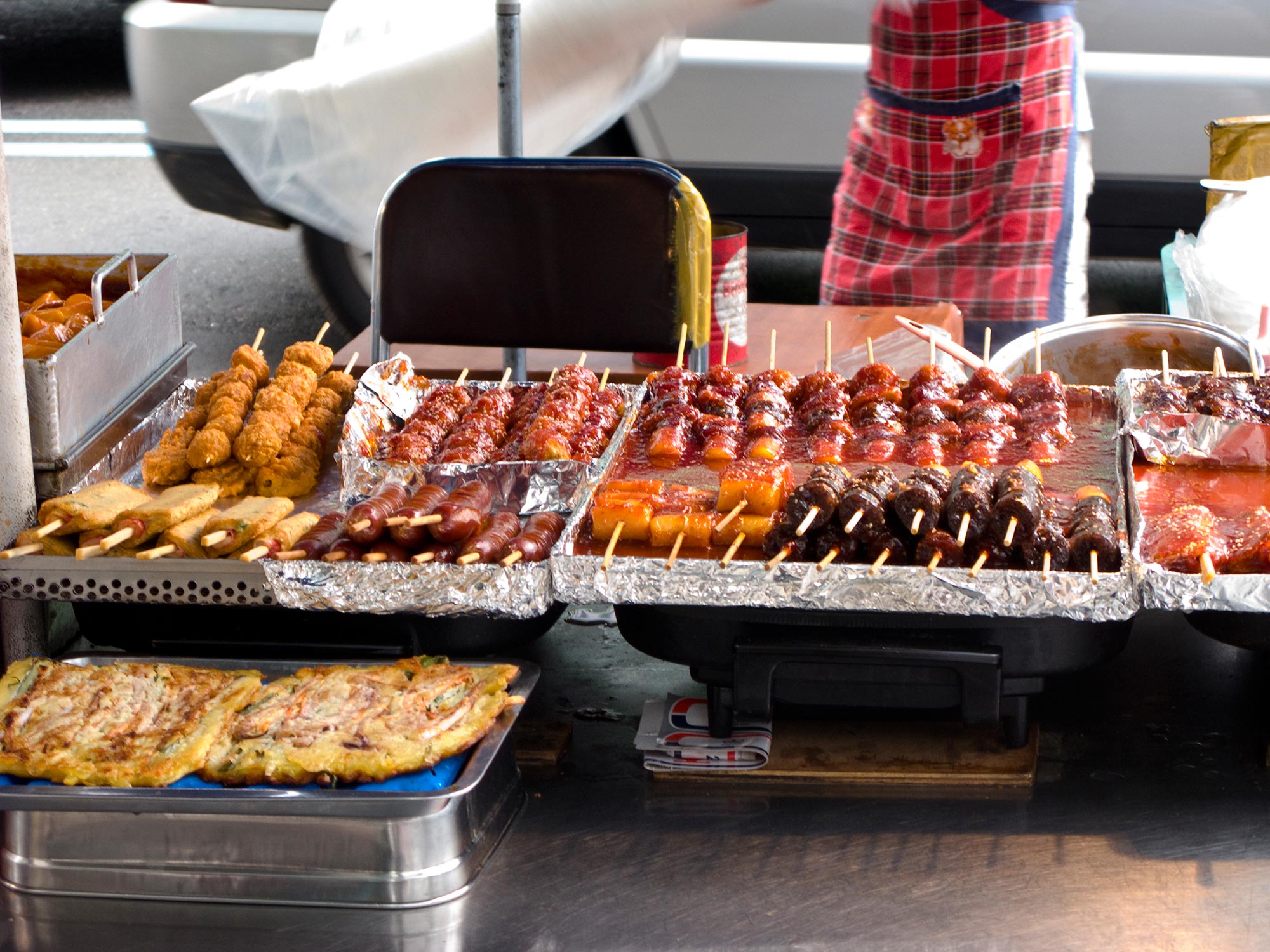 Buns filled with sweet red beans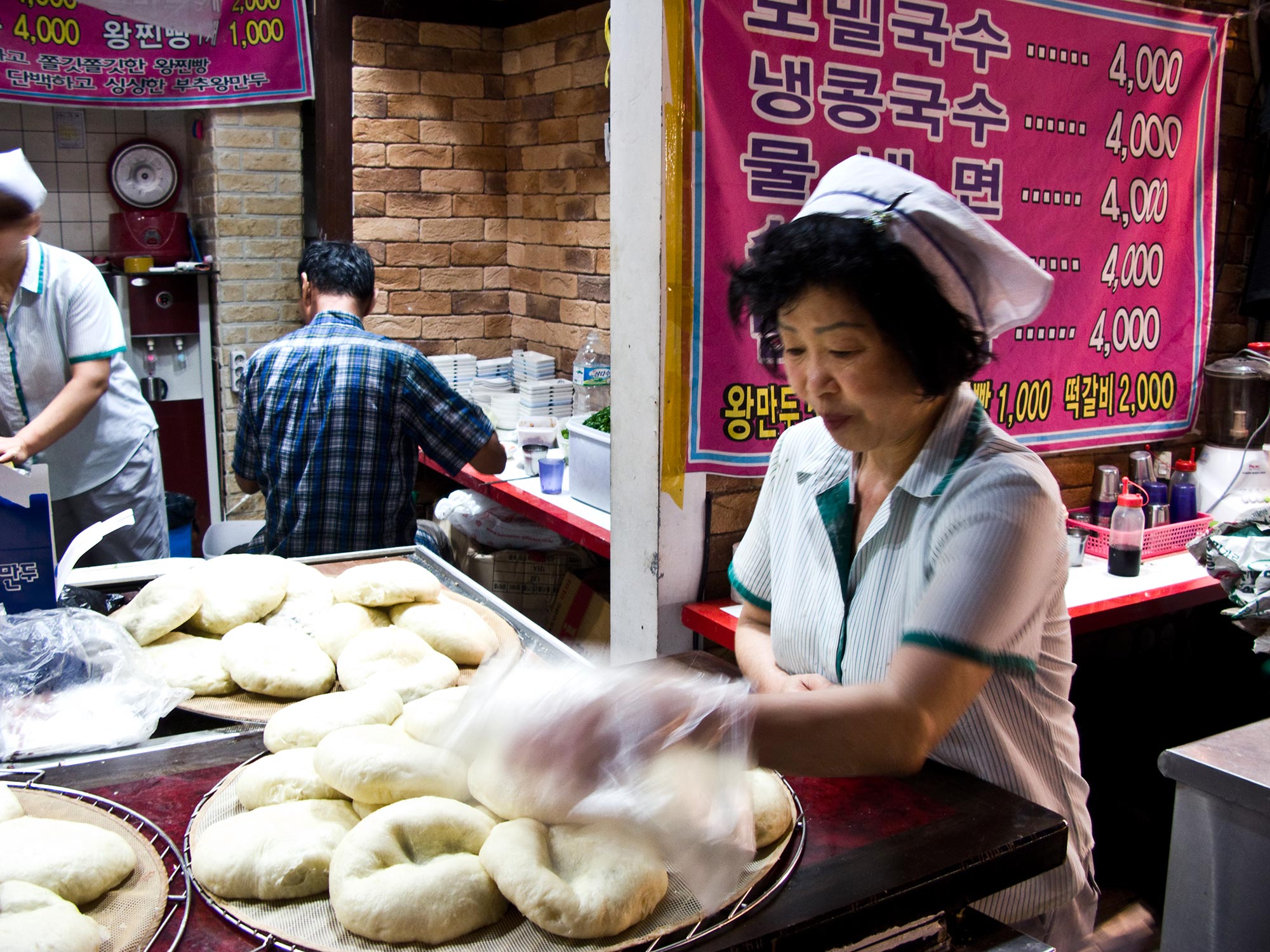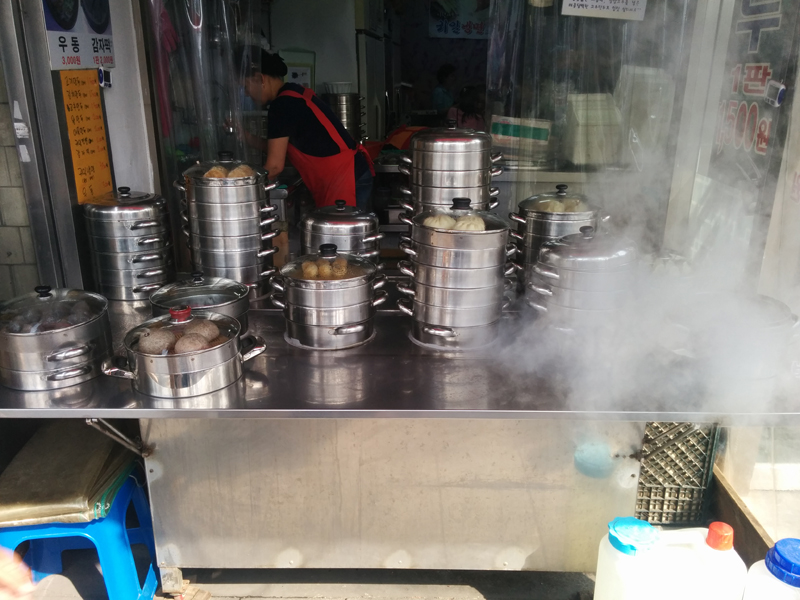 Spicy meat in Changsin Market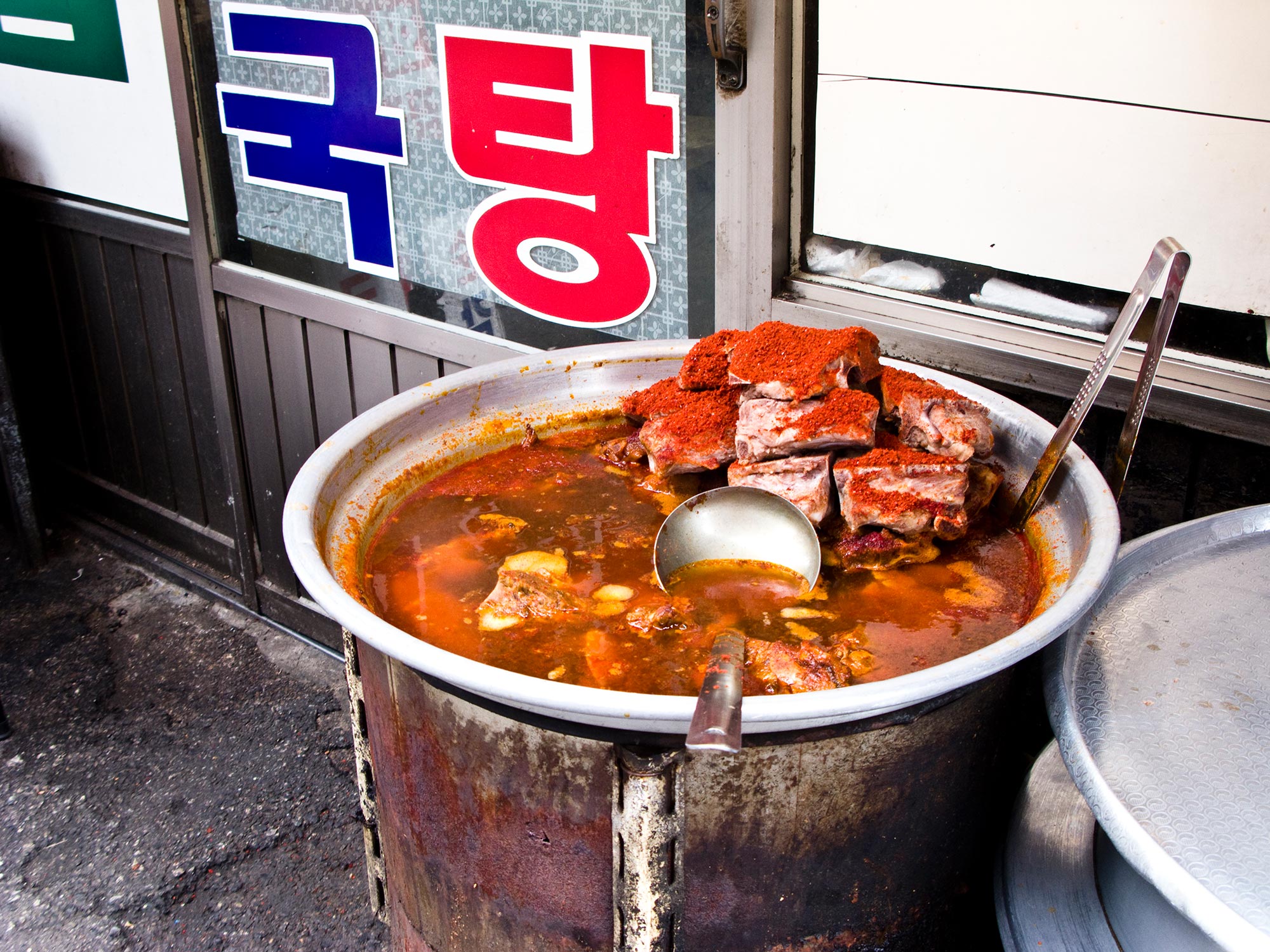 Street traditional market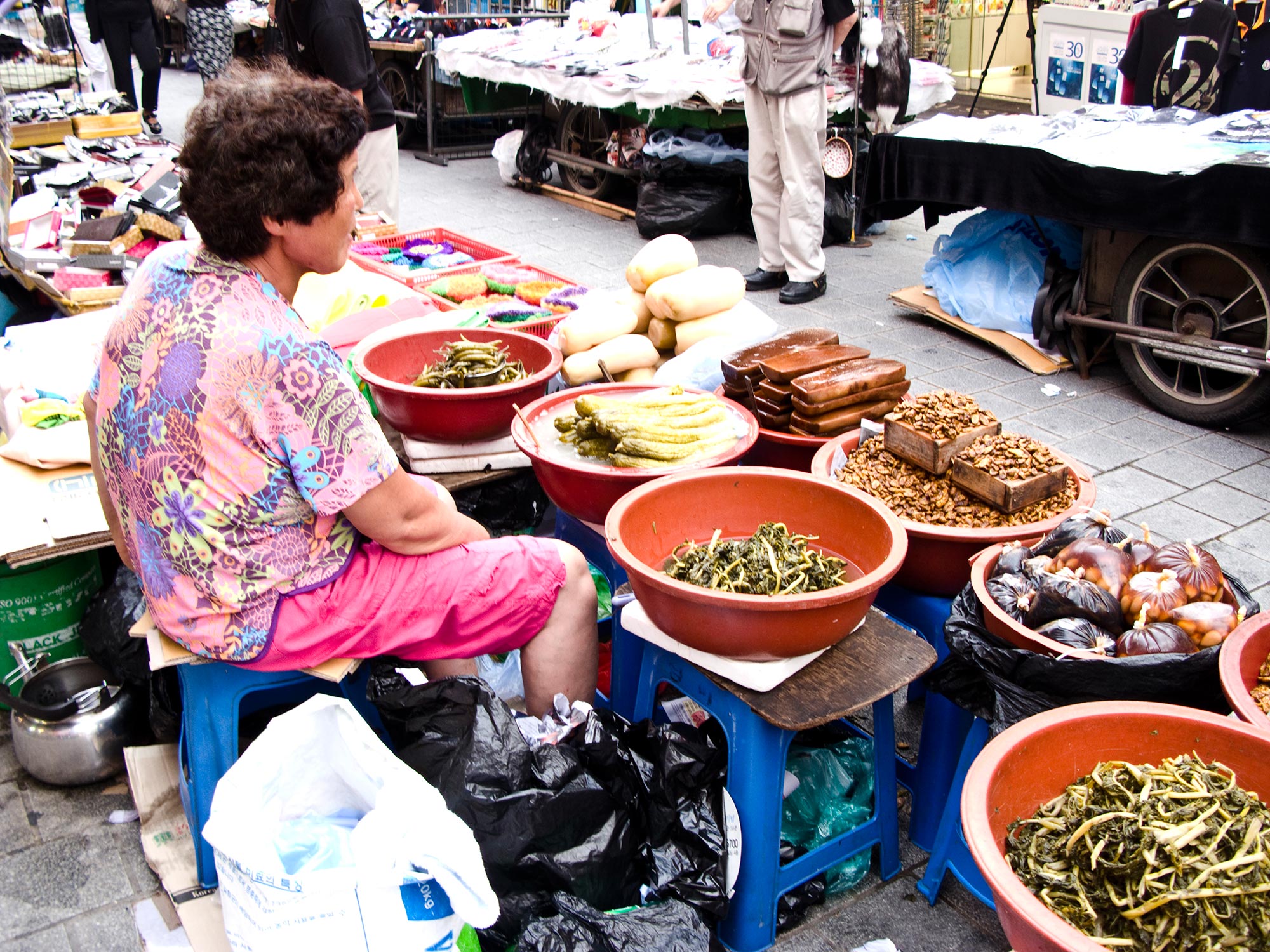 Silk worms in broth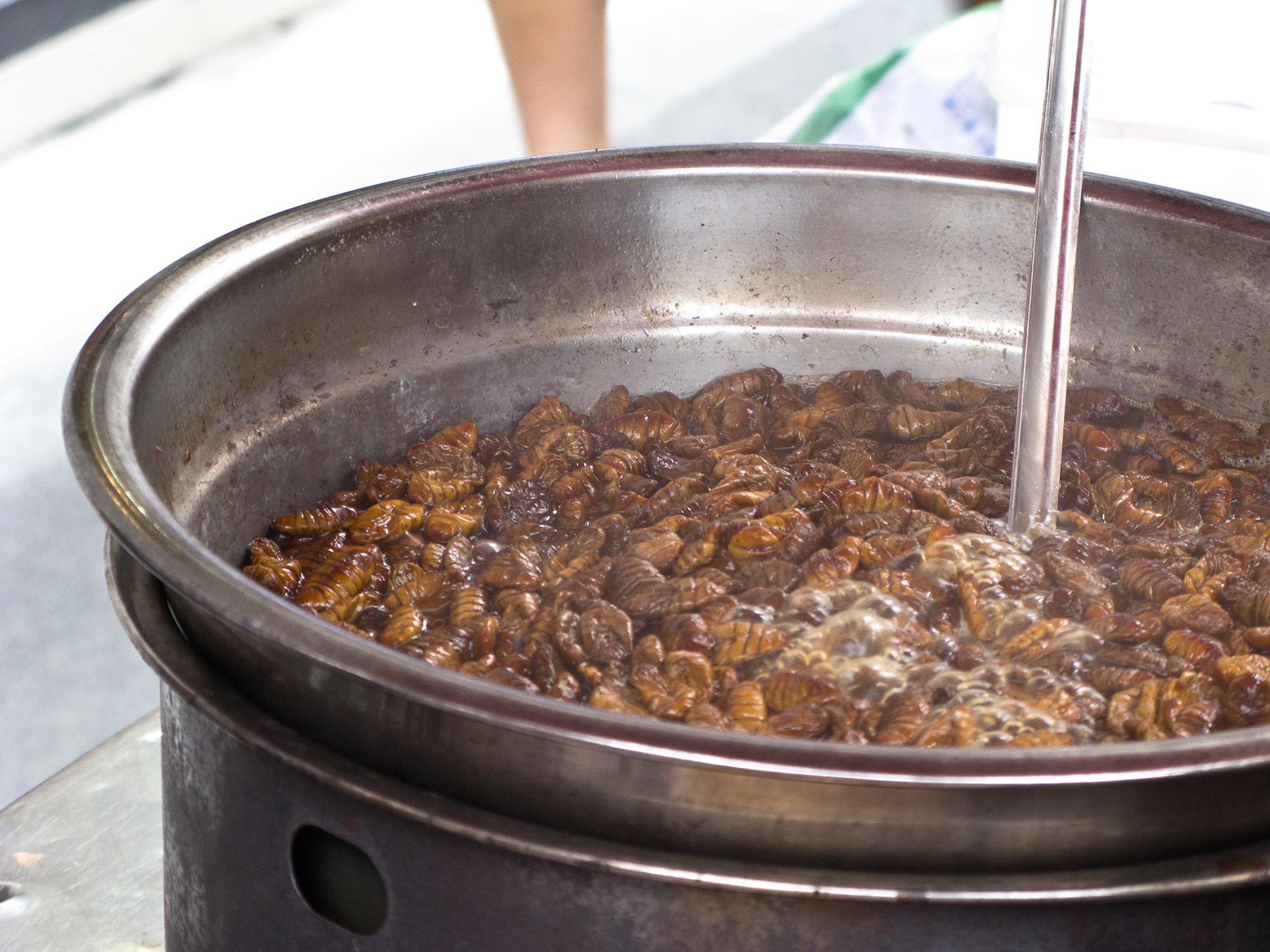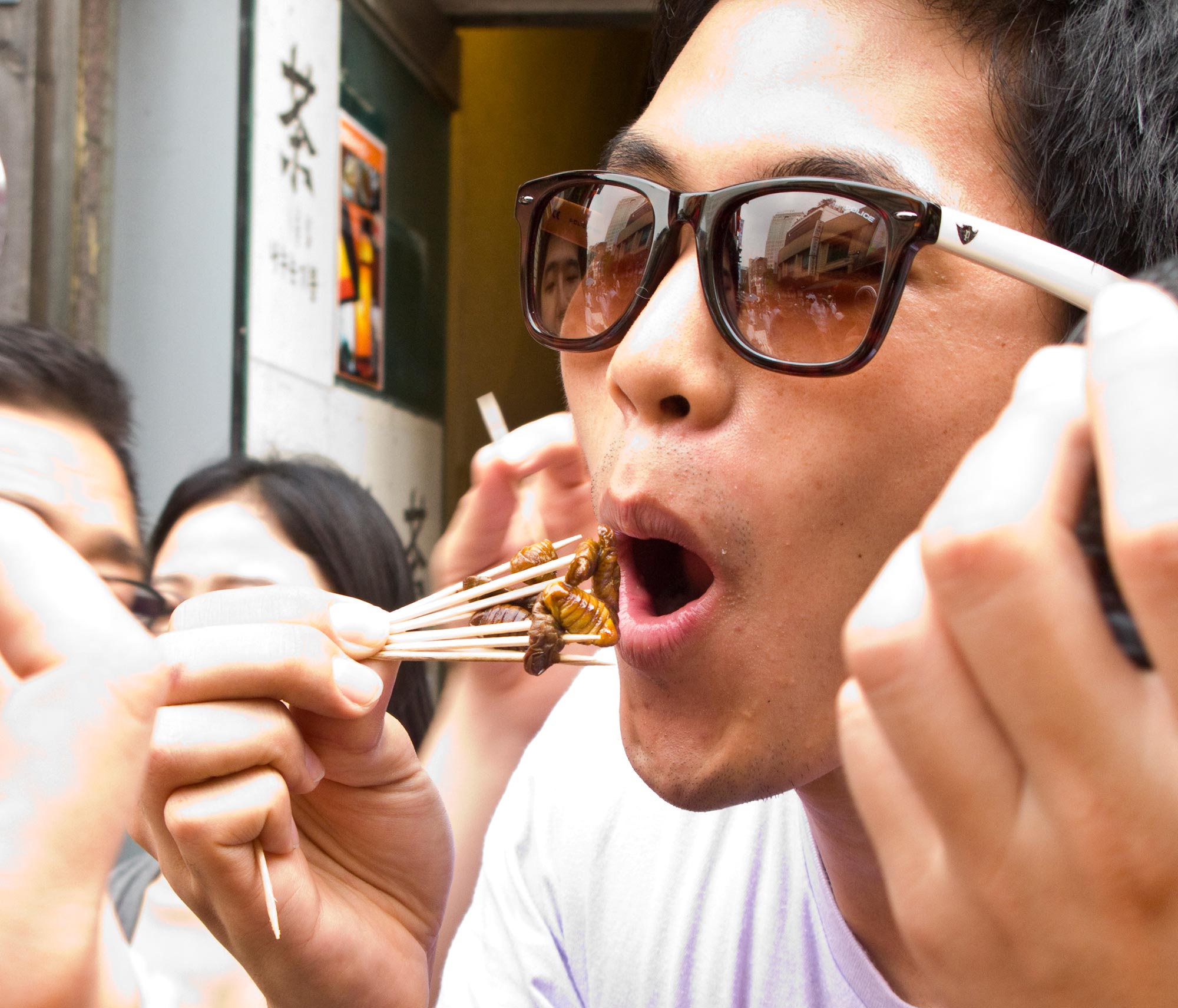 Sugar rice candies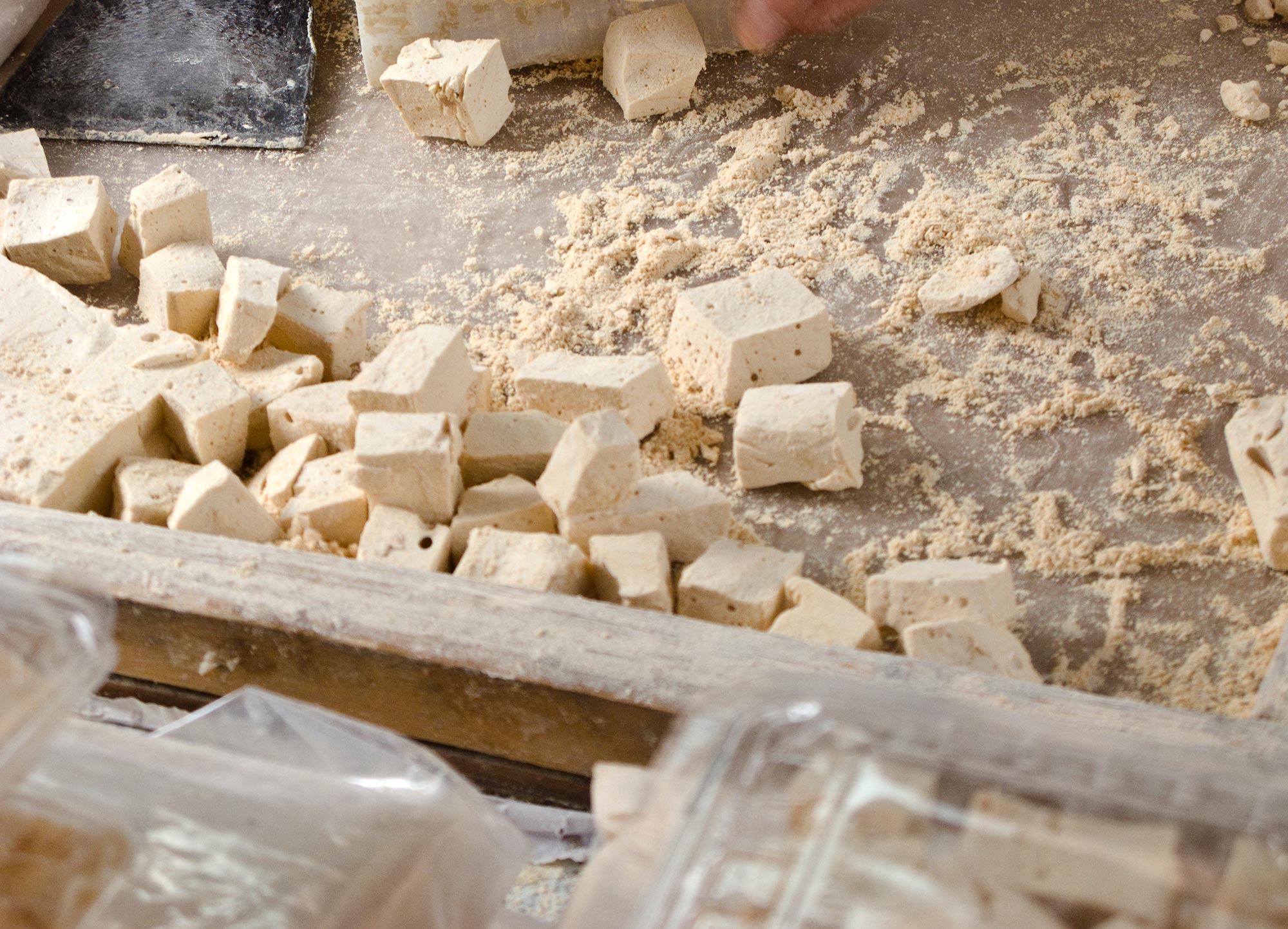 Buns filled with spicy beef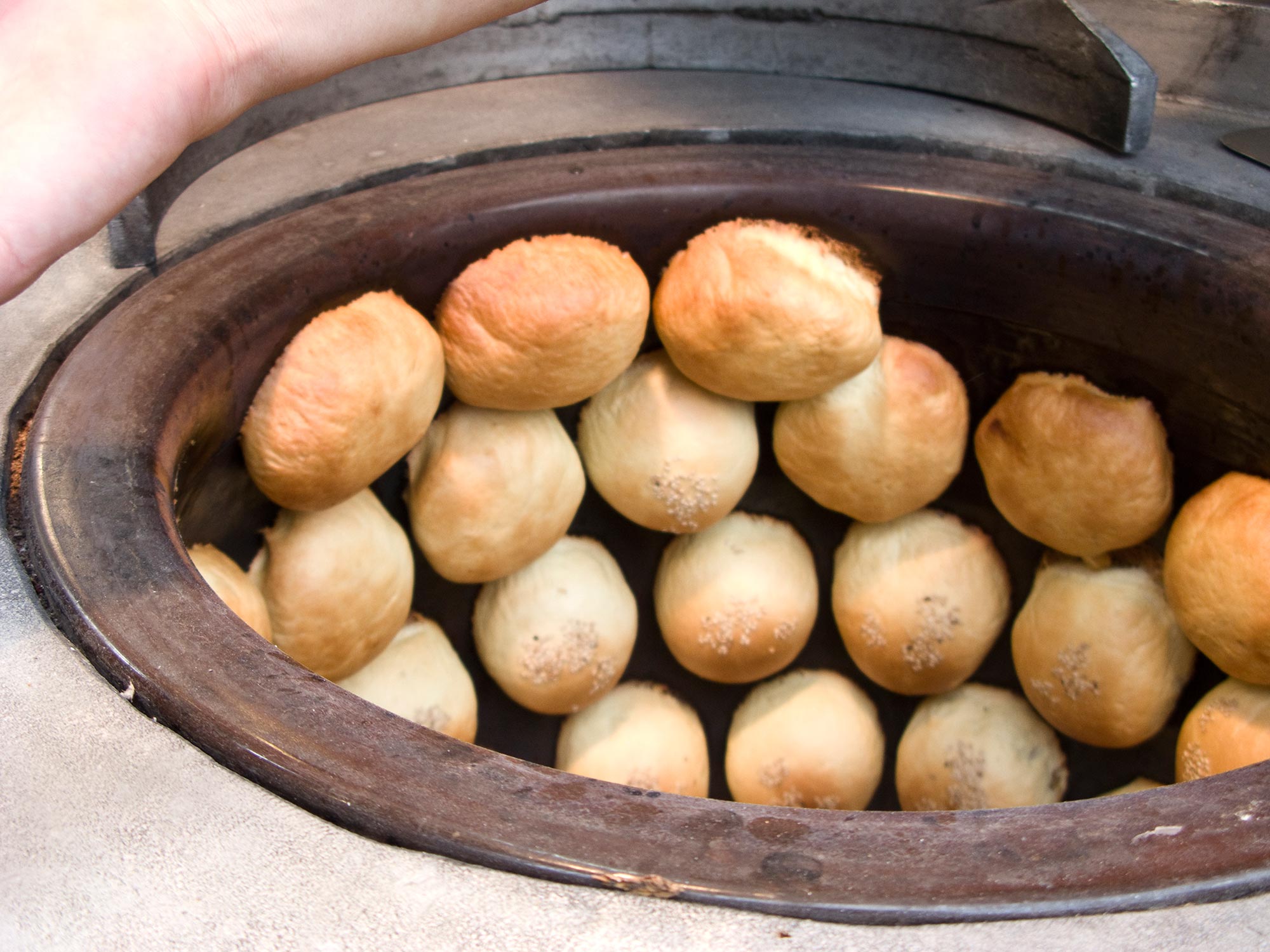 Dried fish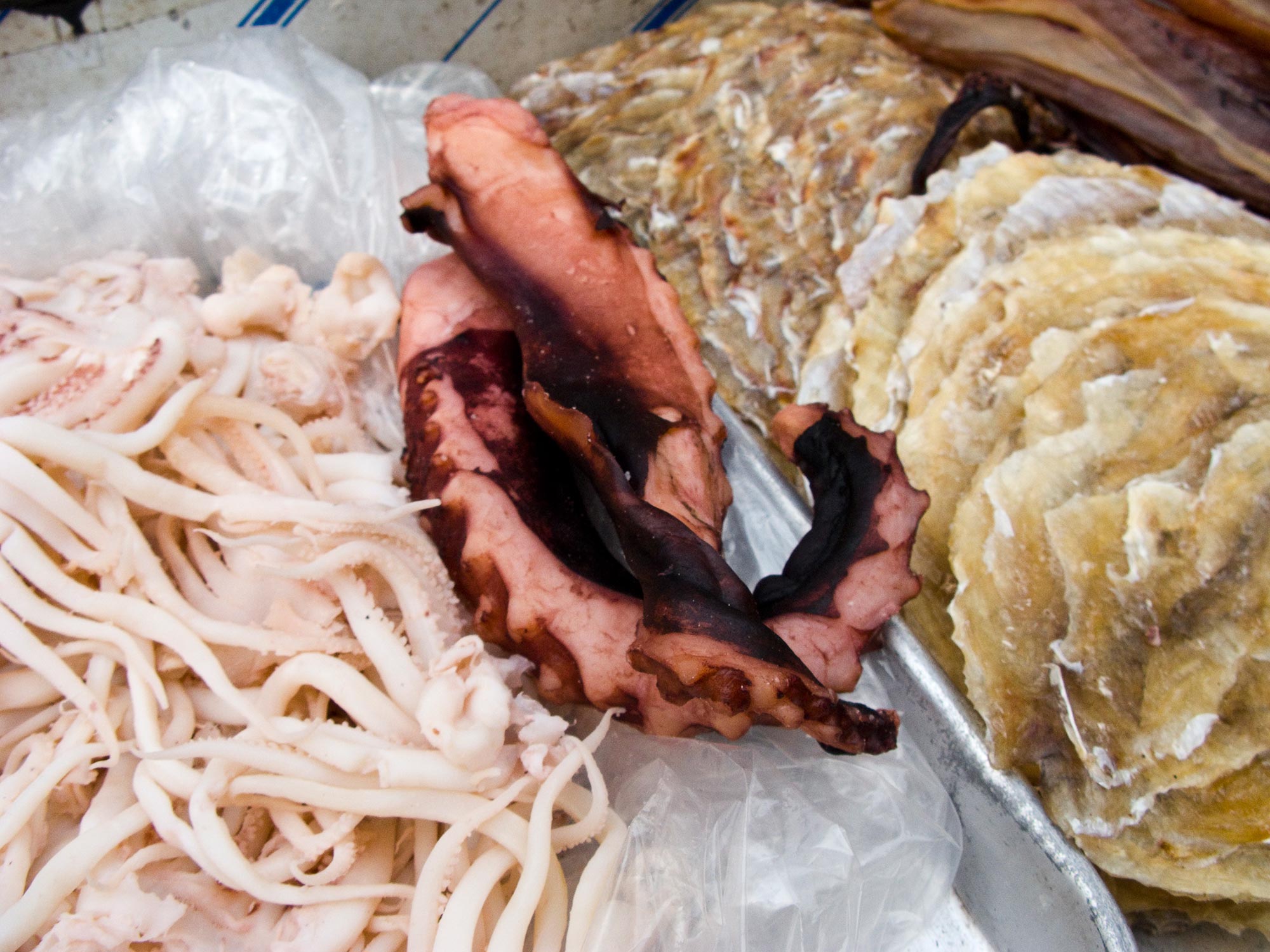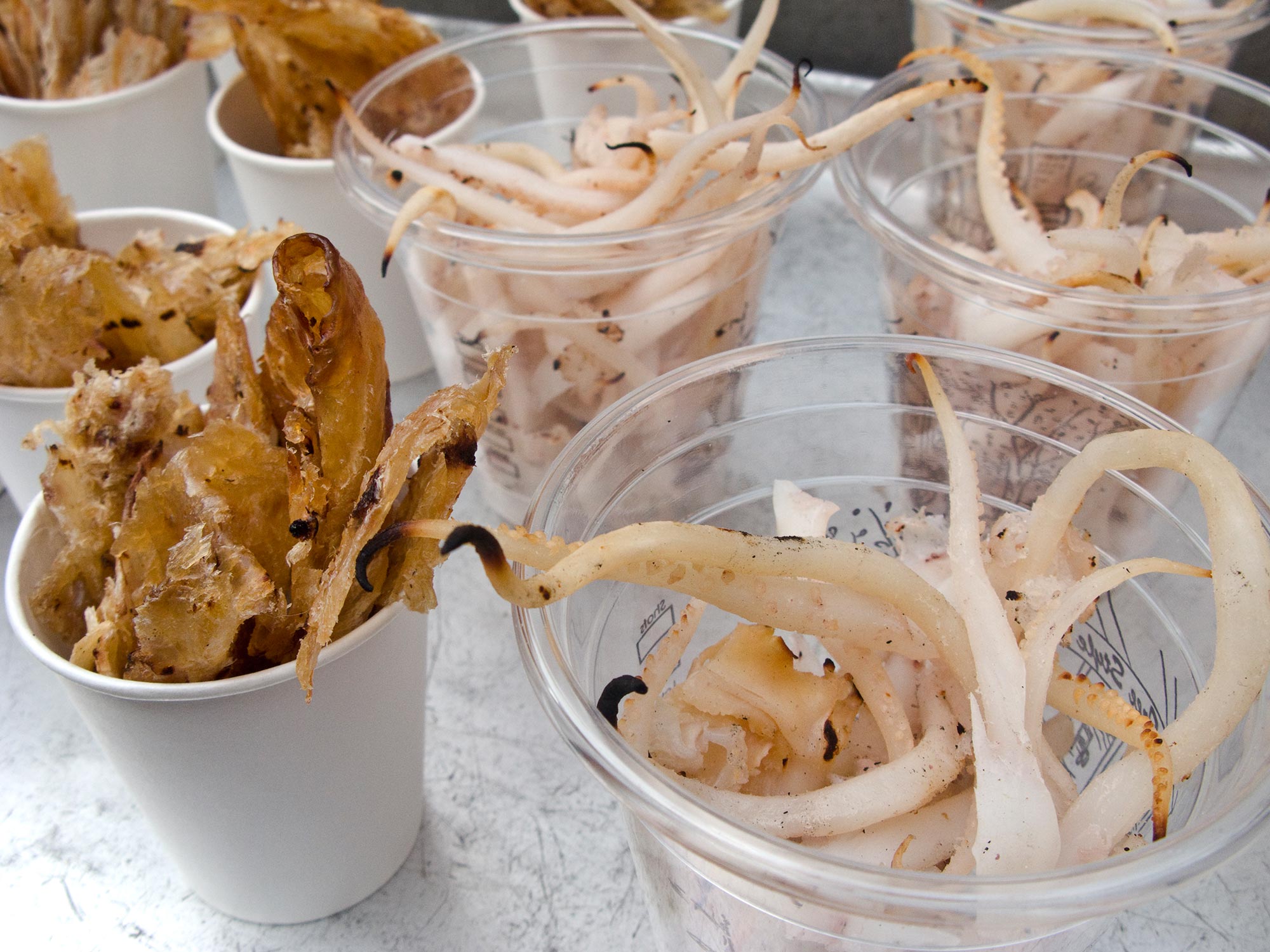 Medical mushrooms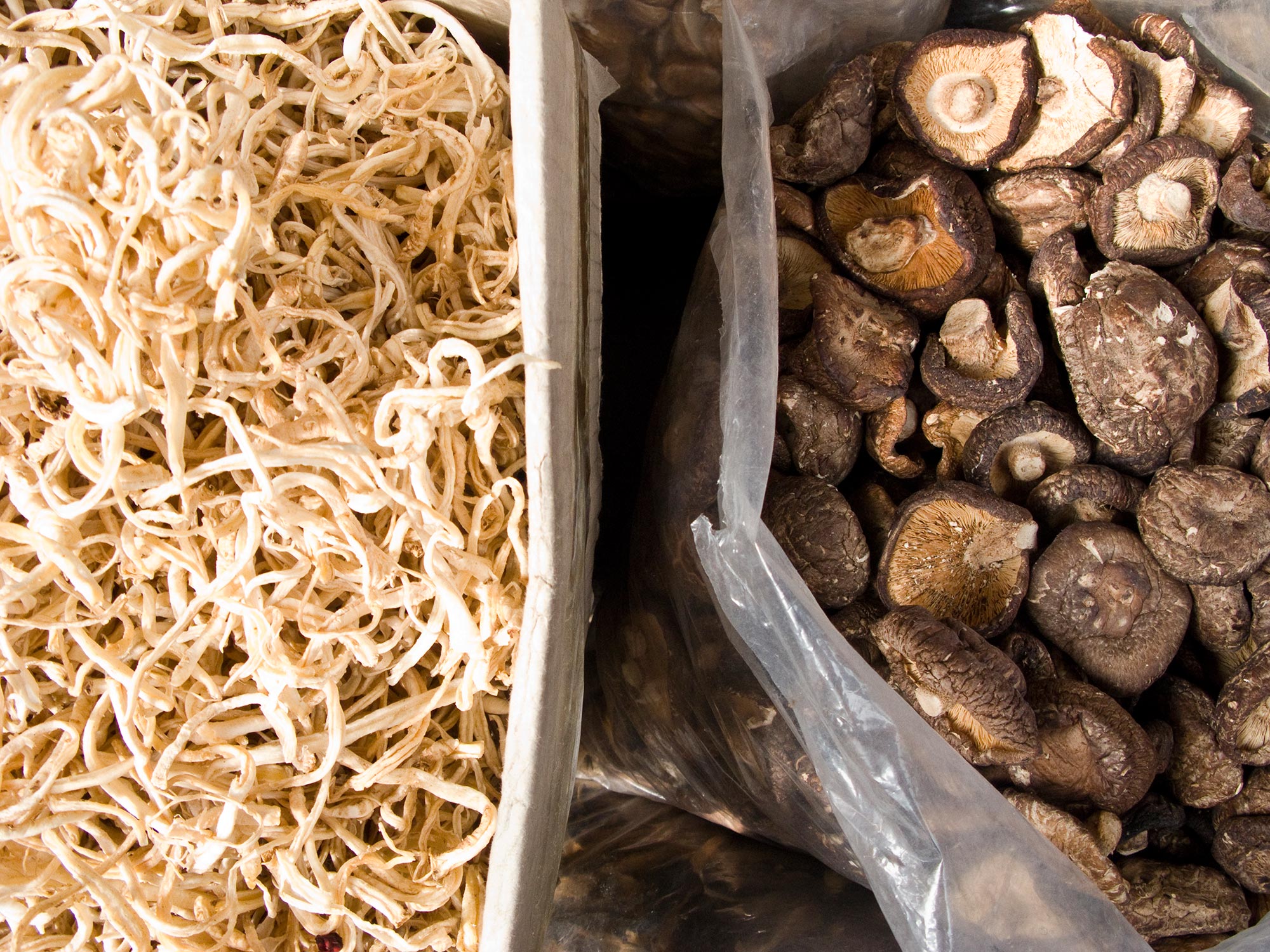 Rice cake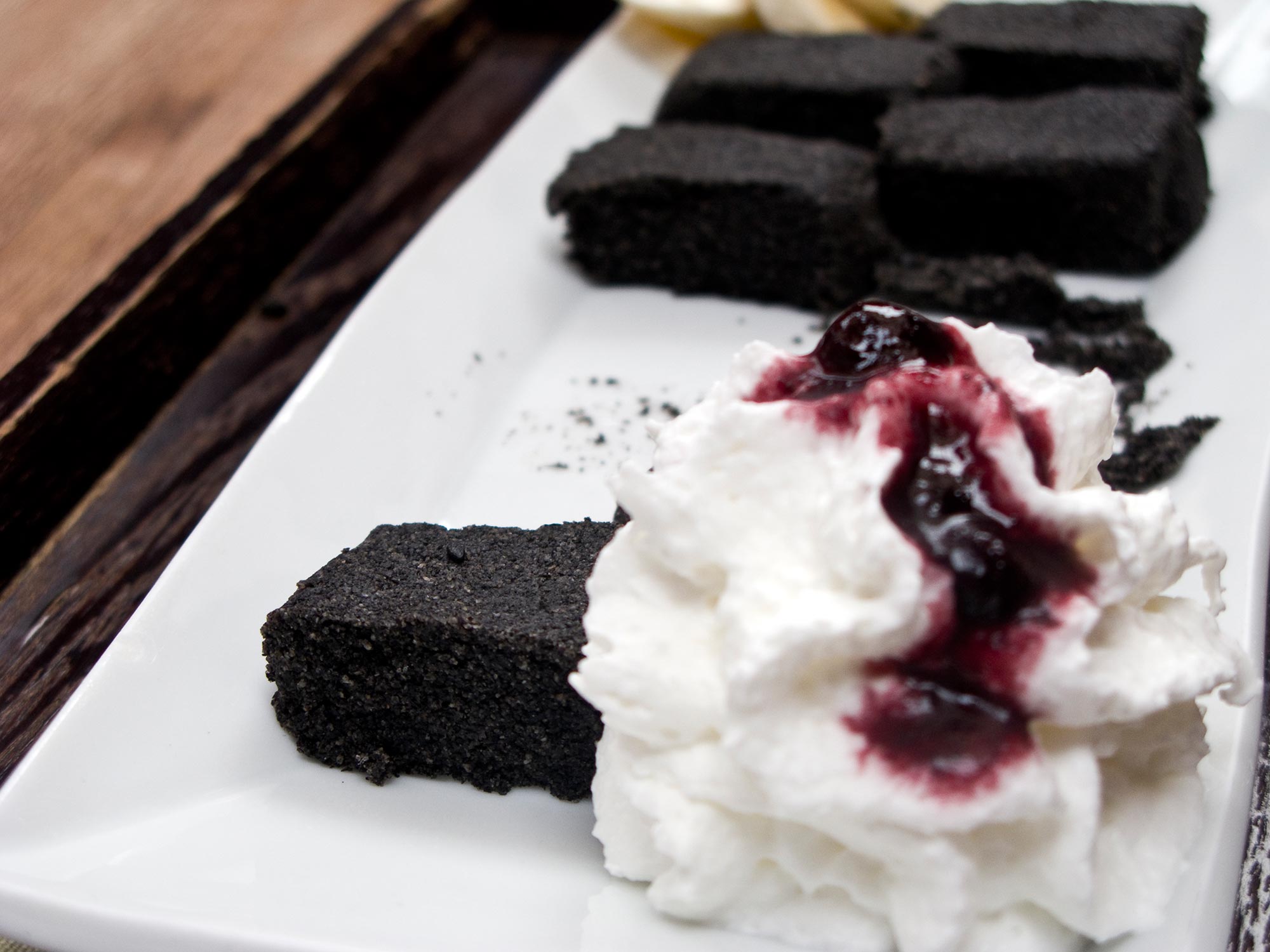 Tea house