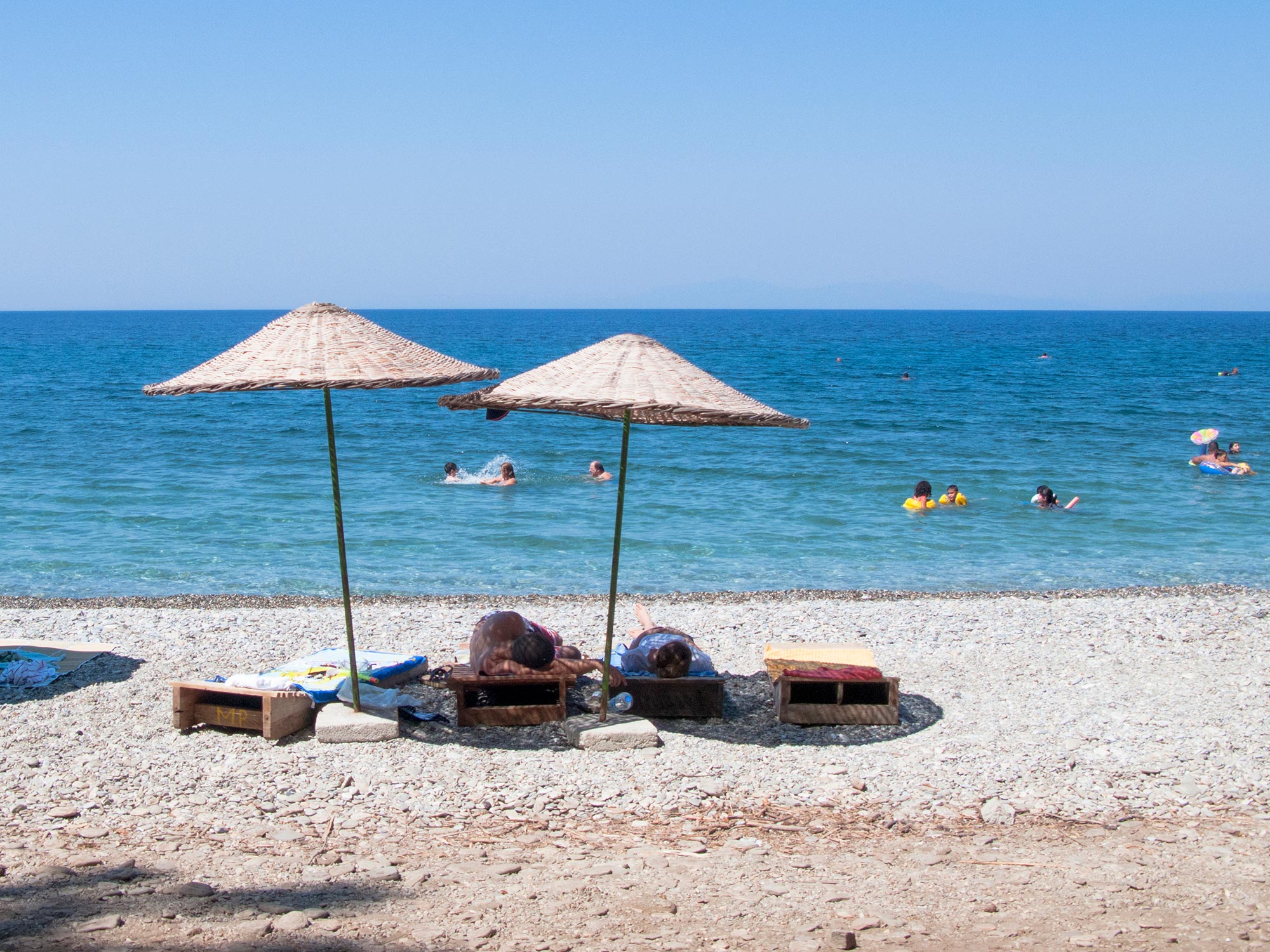 Dilek Millipark (Guzelcamli )
Nature nature nature. As if the beaches weren't enough beautiful, this piece of land has been made a national park to preserve this paradise.
A series of fine sand beaches and pebble beaches follow each other along a quiet car or bike road. Each beach hosts pic-cin areas  in the pinewoods.This is especially  loved by the population of the area. The tables of big families feature delicious dishes, lots of turkish tea and big watermelons. From time to time a family of wild pigs gets nearer to get their part of delicacies.
This park is really typical and shows how Turkish people maintain their traditions and keep the family as the main value. This sometimes implies that women have to cover their body also with such hot weather and have to stay near their man.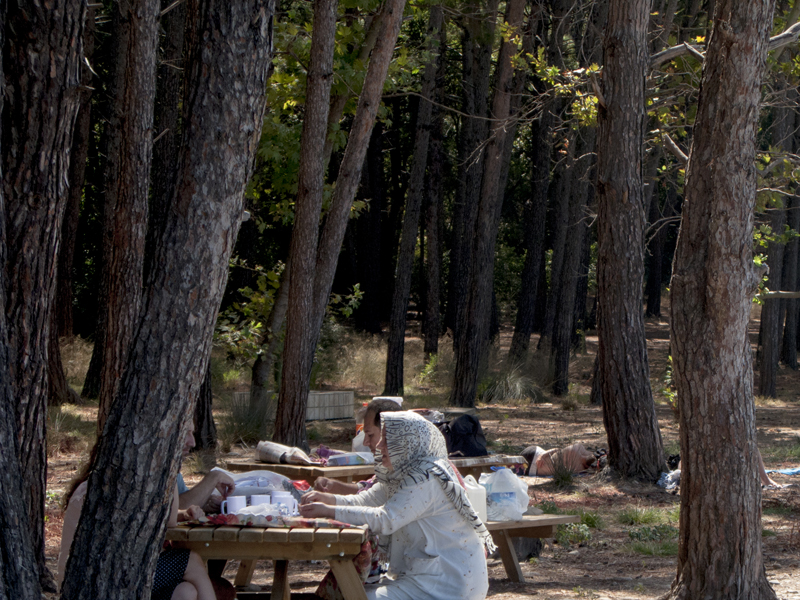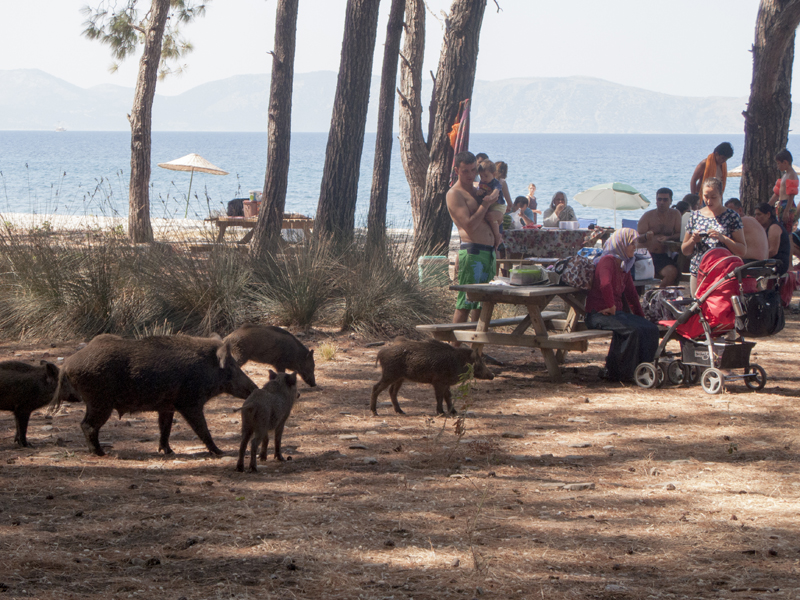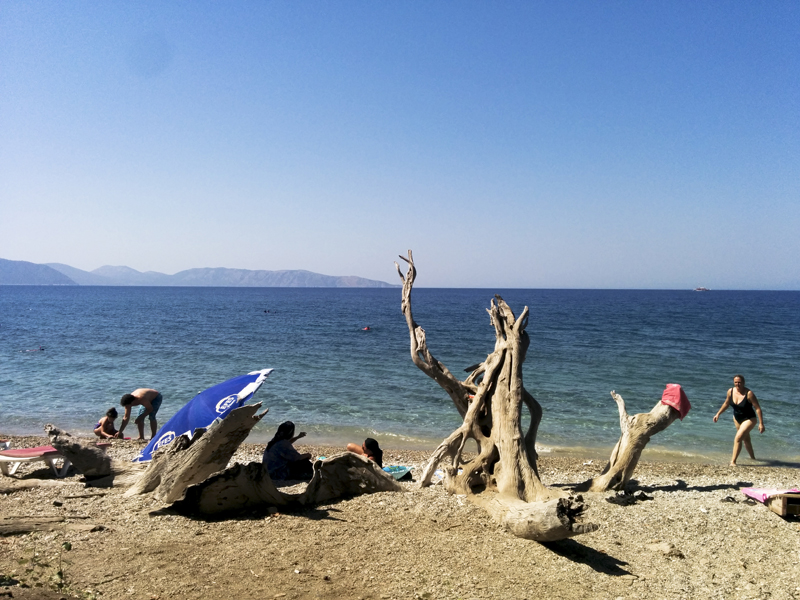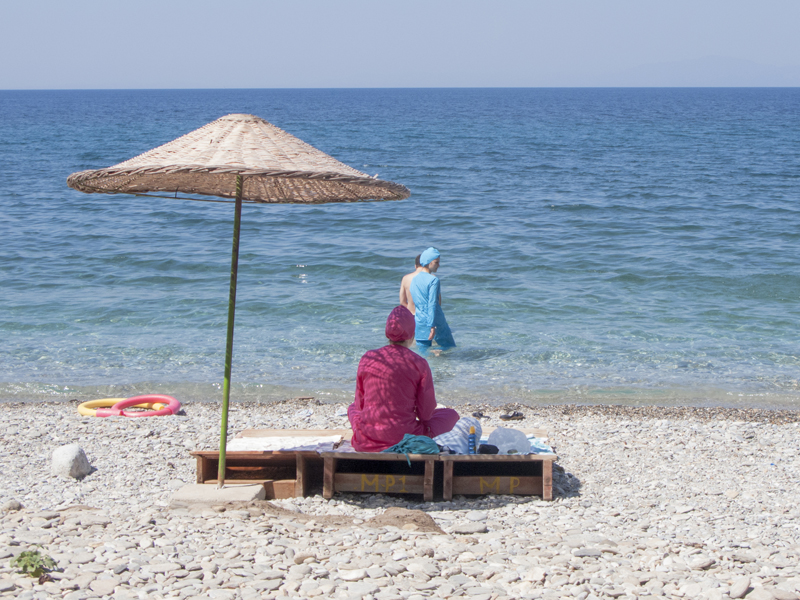 Selçuk


A small town really interesting for byzantine traces, a fortress and beautiful mosques. It is the perfect night stay to visit Efesus and it is just few kilometers from a long sand beach, Pamucak.
Food is again really good in the small central streets. I even got the recipe for a very good chicken from the owner the Ejder restaurant.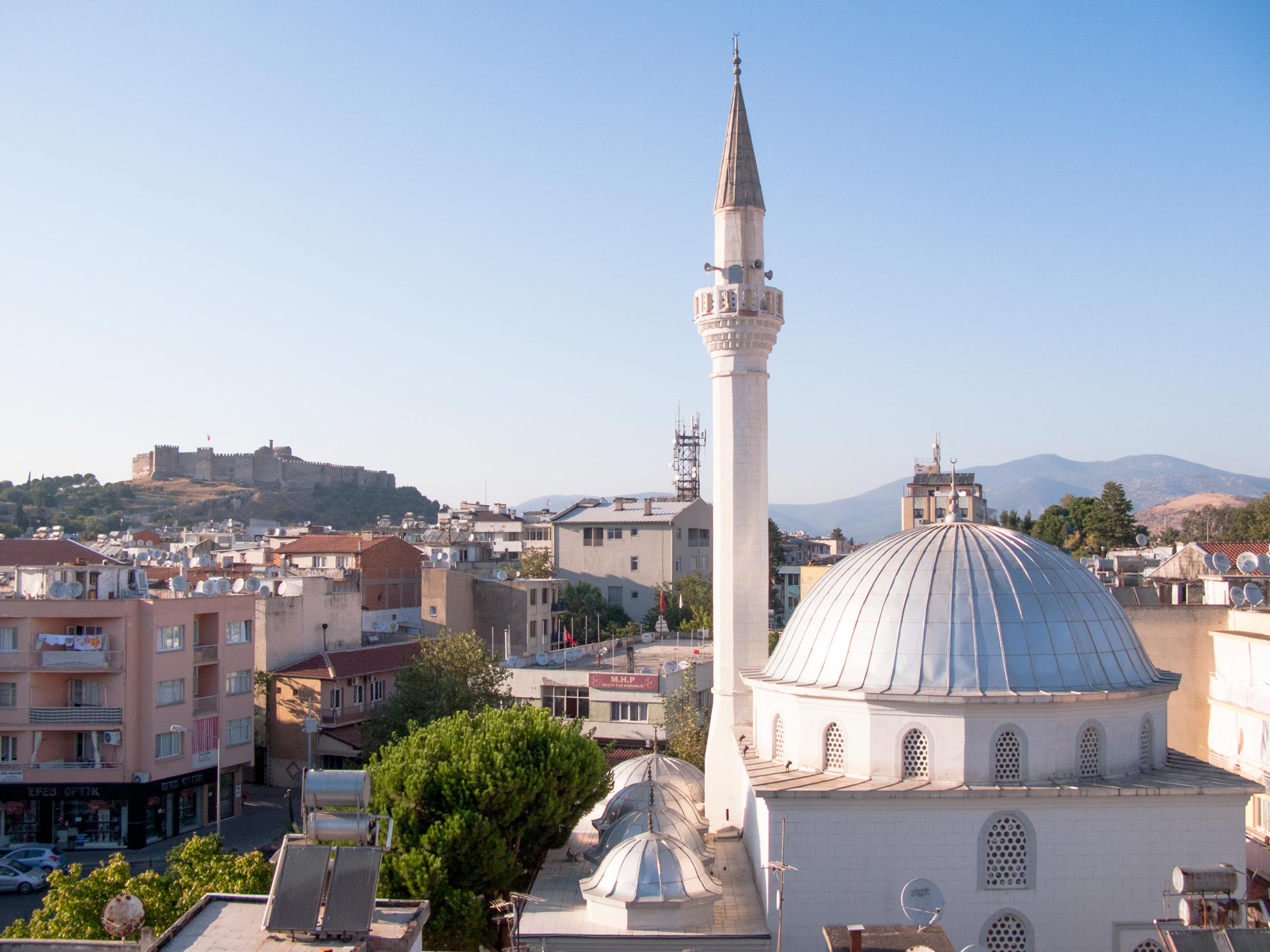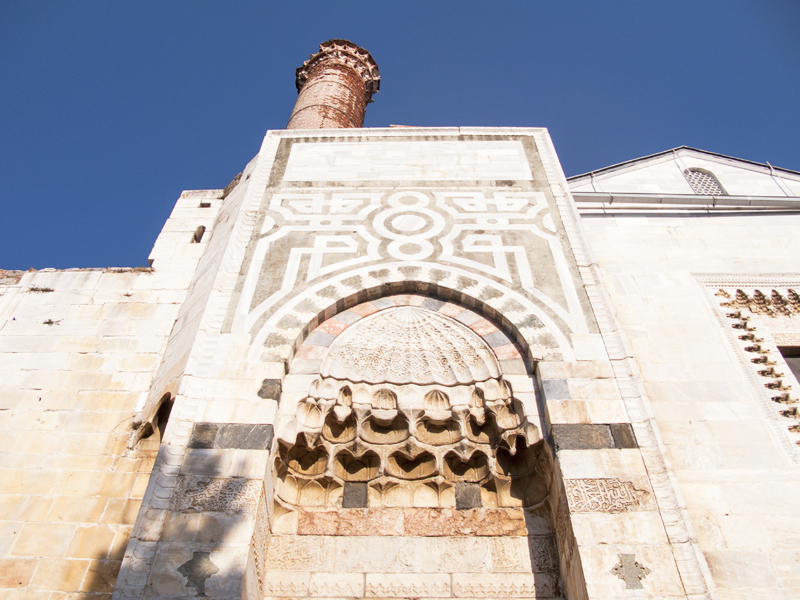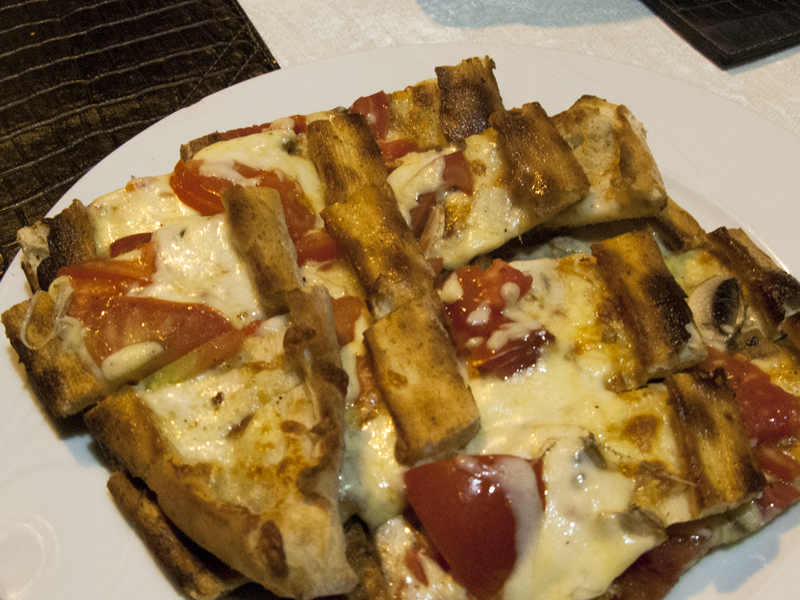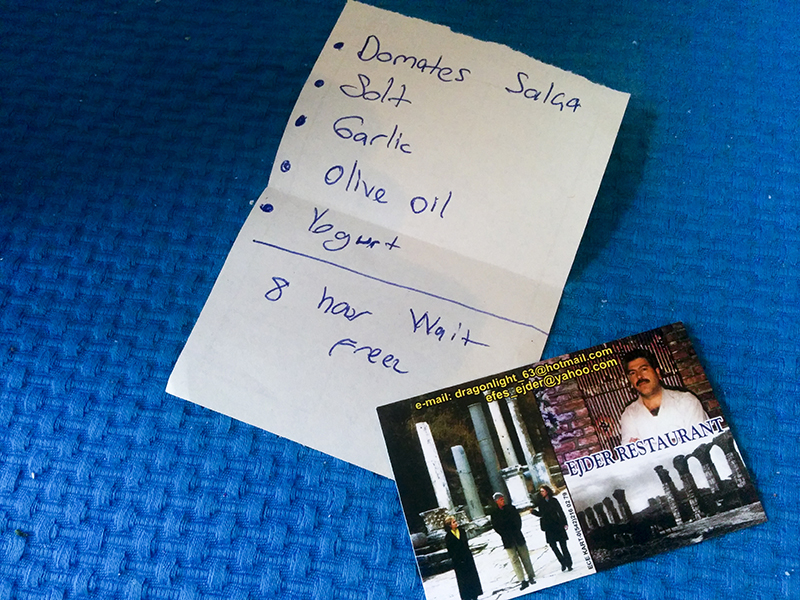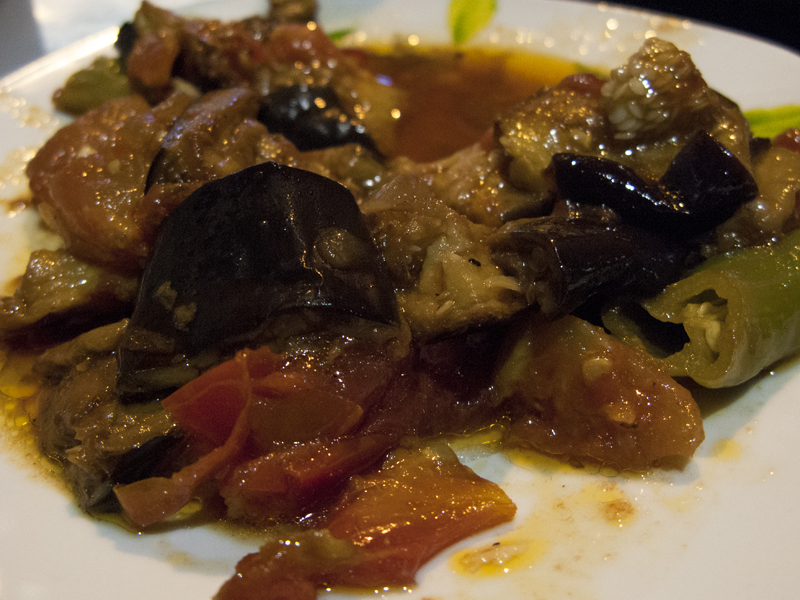 Ephesus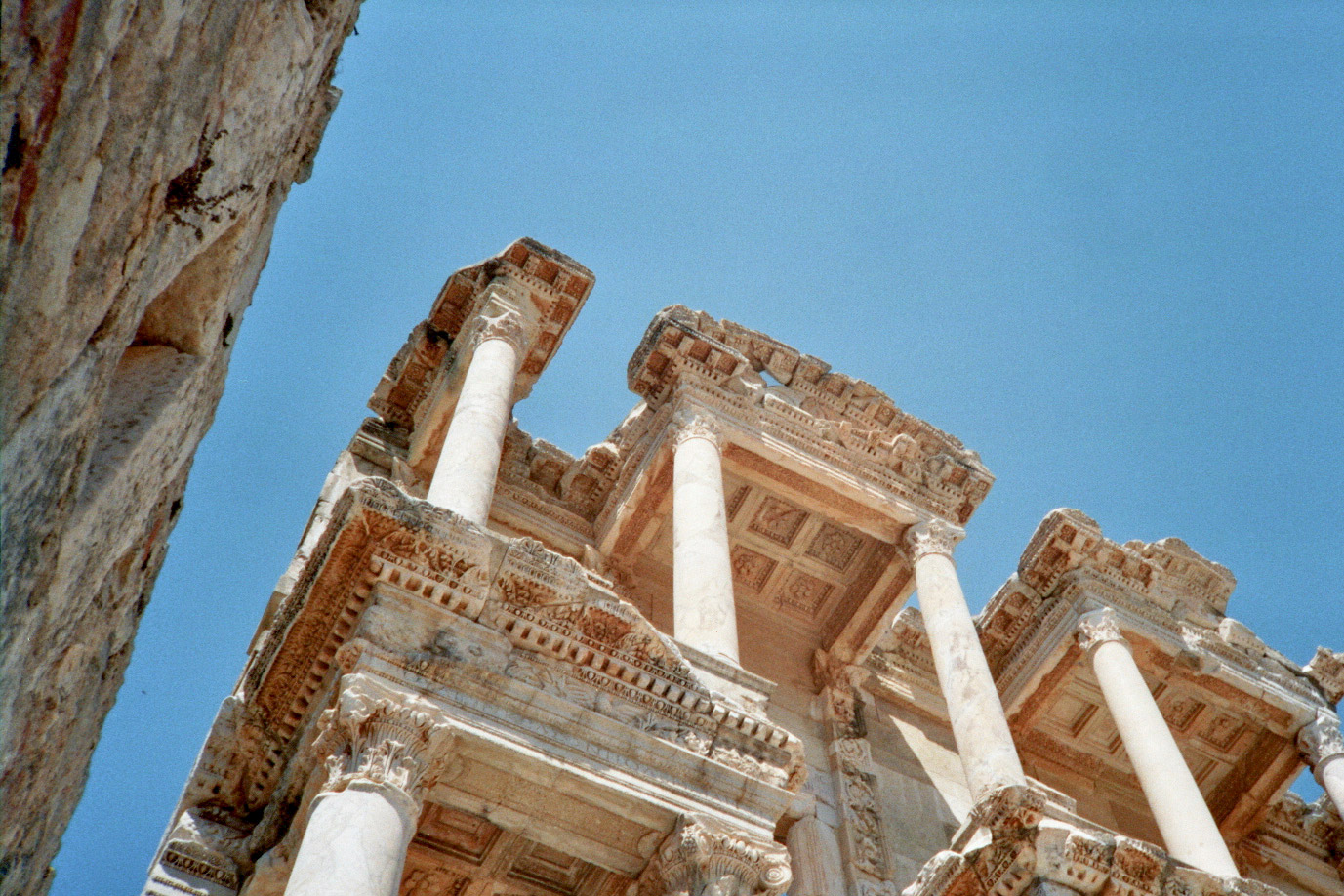 It is hard to think that this was the biggest harbor when the sea is now ten kilometers far.
But it is easy to see how beautiful this city must have been through the ages. Greek, Roman and Byzantine emperors contributed to the splendor and magnificence that are still alive.
The main white road coming from the harbor open the sight on a great theater that could host 25,000 spectators. From there a big market must have been very busy and rich of products coming from the agriculture and from the marine trade.
Walking along the main road the city opens with the big Library of Celsus , the gate of Adrian, the terrace houses, the public latrine, the Bouleuteron.
Remember to bring water, a big hat and solar cream. The city is big to visit and climate is hot even when going in the early morning.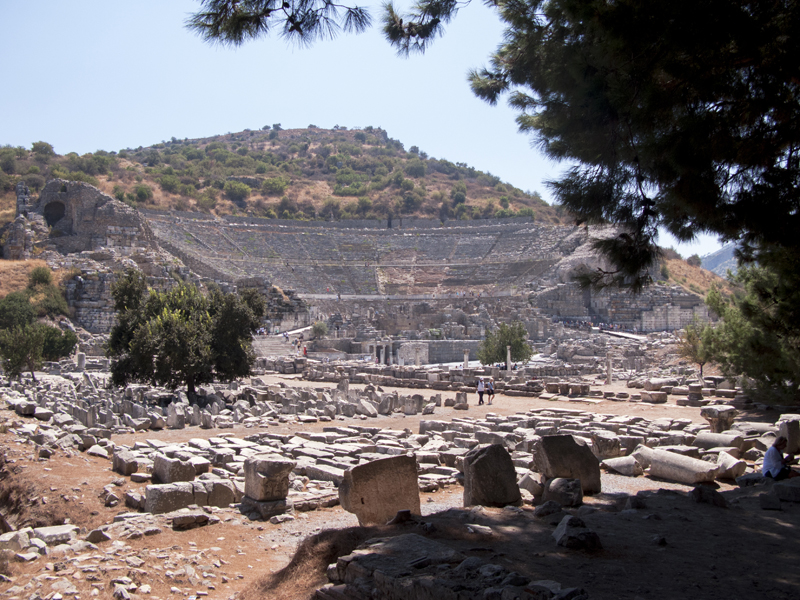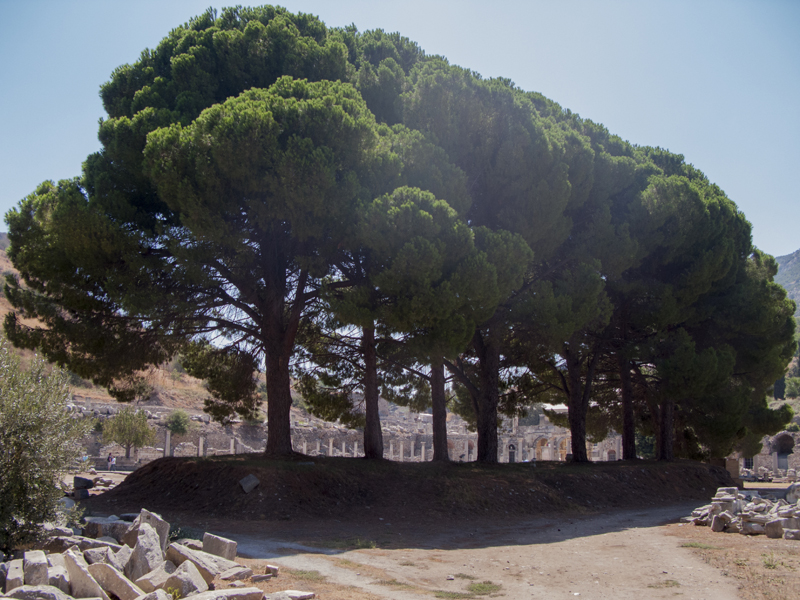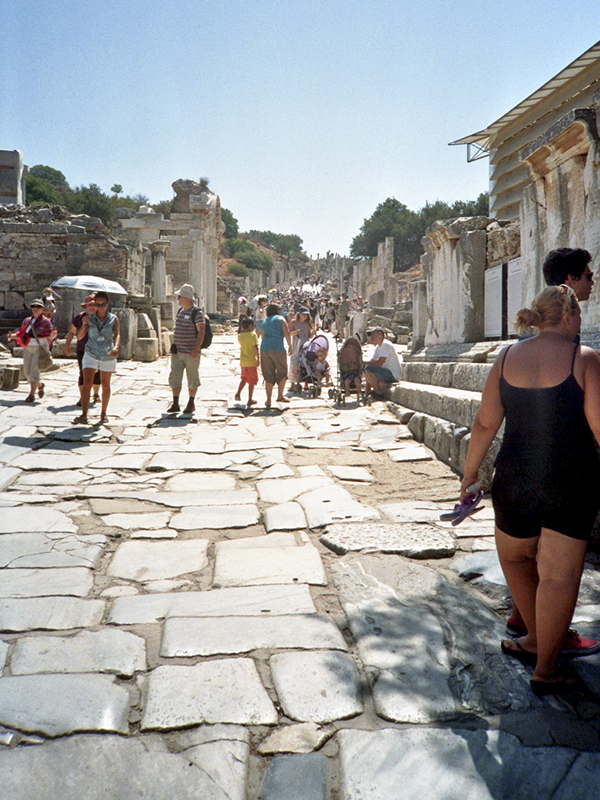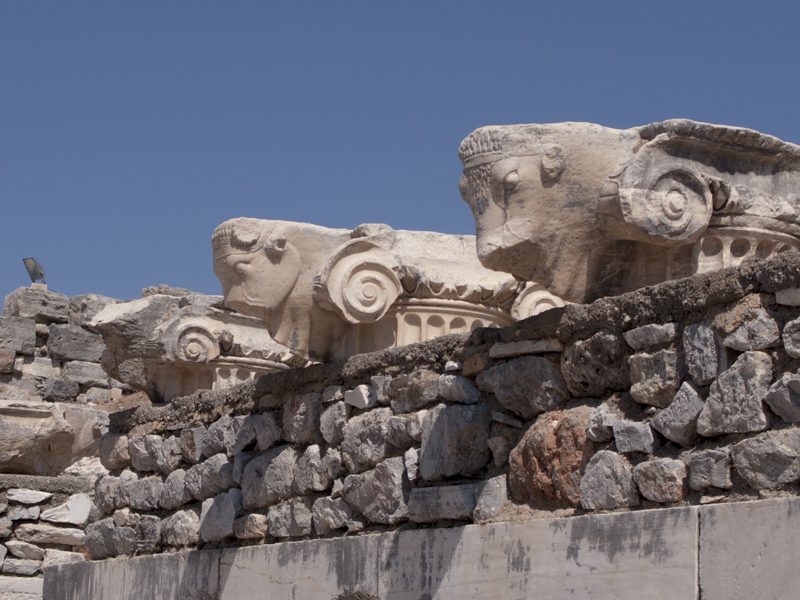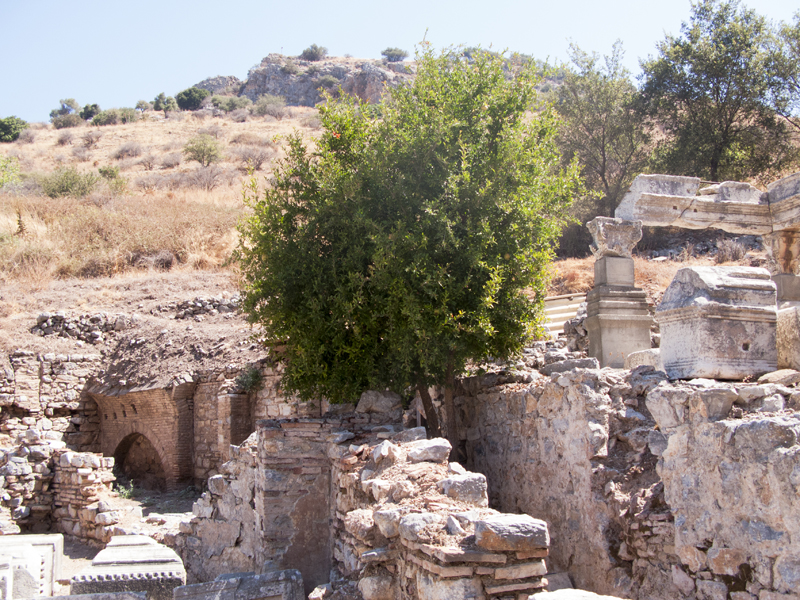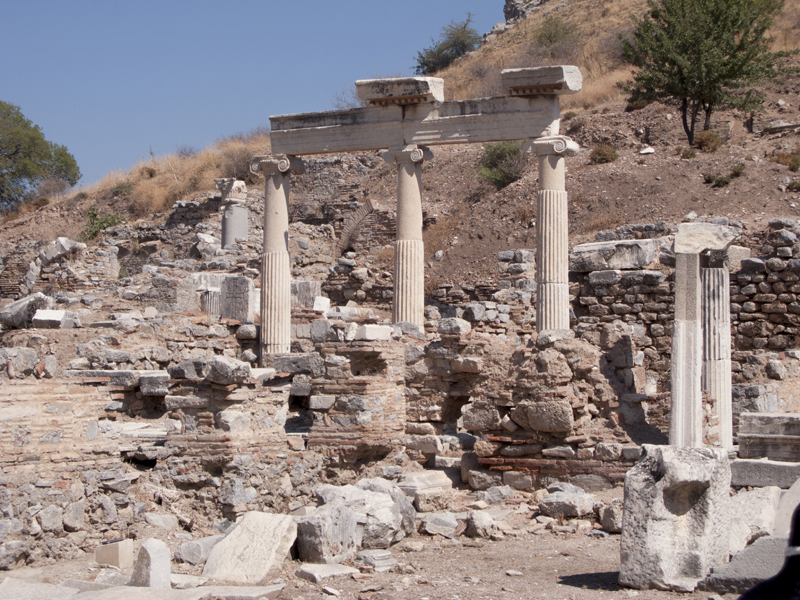 Seven Sleepers
The legend says that a group of Christian youths came hiding in these caves around 250 AD, during a persecution of Christians and they fell asleep until two centueries after, when the christian religion became finally accepted. Nowadays the caves are visible from a small hill. But what is really unforgettable are the Gözleme prepared by hand by the women of the area in small restaurants around this place, to be tastes under the green vegetal roof drinking a home made ayran.