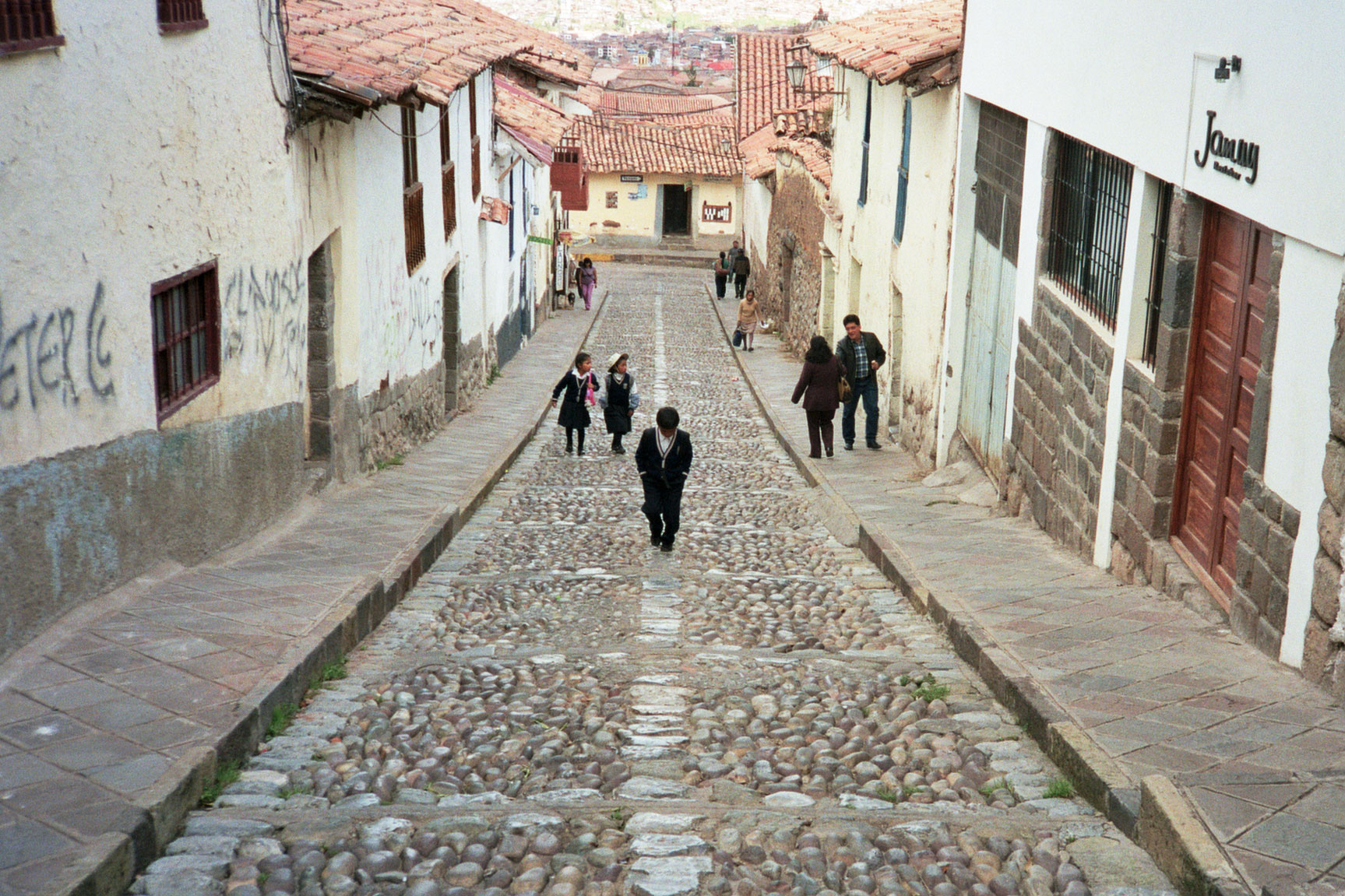 Cusco
The capital of the Inca empire, it is said to be the center of the world. When I got to this city, I felt an incredible excitement and a kind of fear. It is like this place contains the good and the evil.
Everything is mixed over here: cobble-stones streets, ruins of the inca city, spanish churches, folk peruvians, modern hotels, trekking shops, touristic agencies, night clubs, artifacts markets, upper class restaurants. It is like the time has never passed and at the same time it is running so fast. The layers of the past are thick and strong, the layers of the present are transitory and somehow fake. I am curious how this city will look like in some years from now. There are projects to build an international airport in the middle of the Andes, to attract even more tourists here. Sounds like madness to me.

Plaza de Armas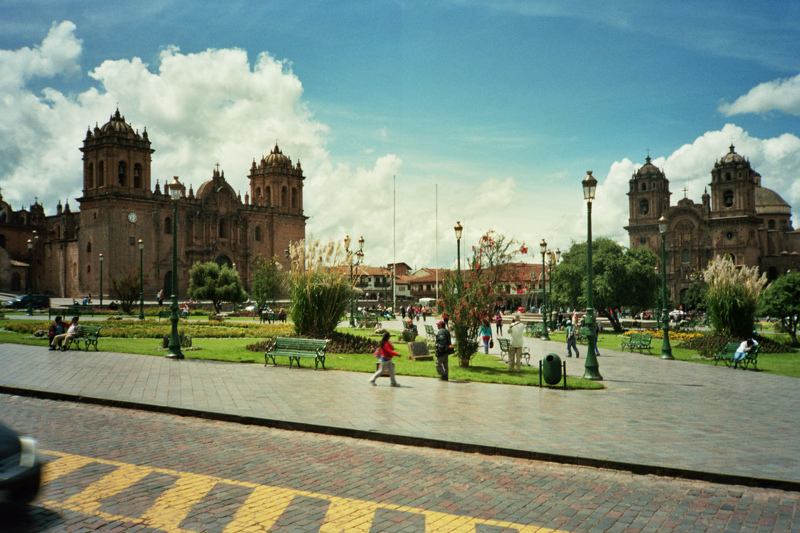 Qorikancha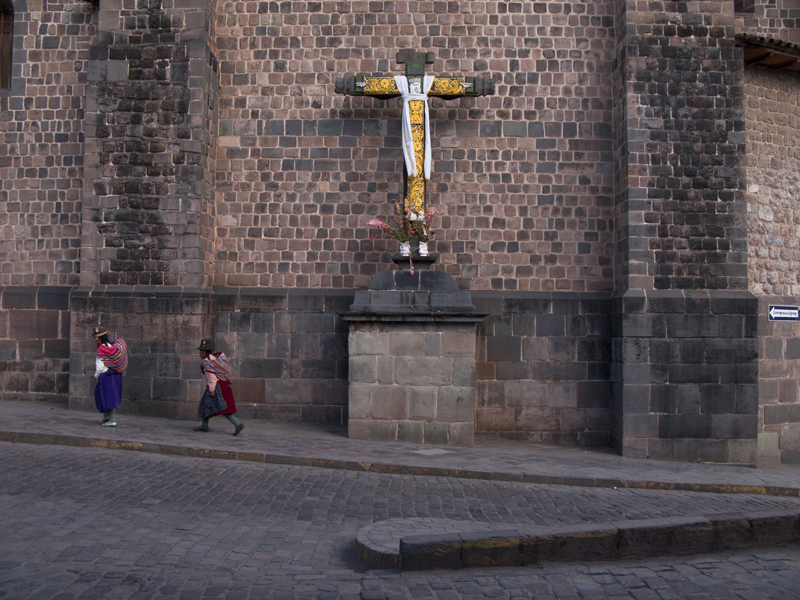 Around Suecia

Hatunrumiyoc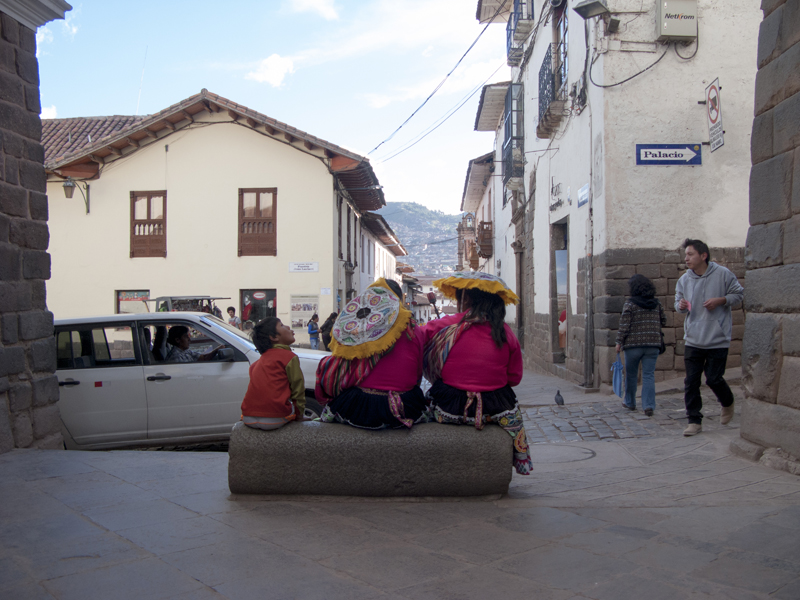 View from IIglesia de San Cristobal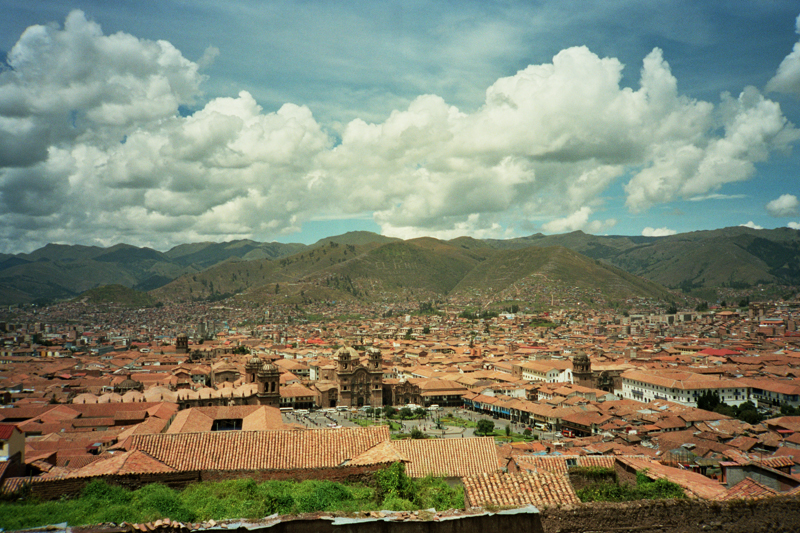 View from IIglesia de San Cristobal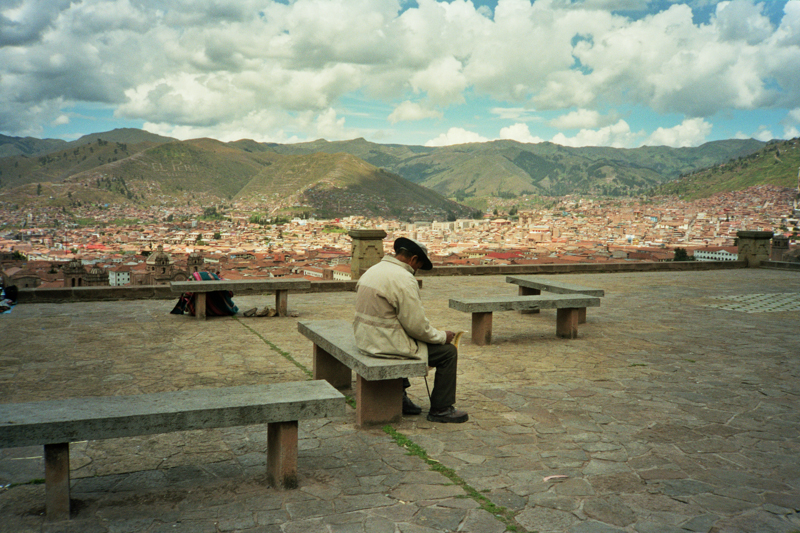 Plaza de San Blas
Center of the bohemién area, it is surrounded by ateliers of local scupture masters, devoted to christian imagery and artifacts. Simply stunning the level of detail and precision of their artworks.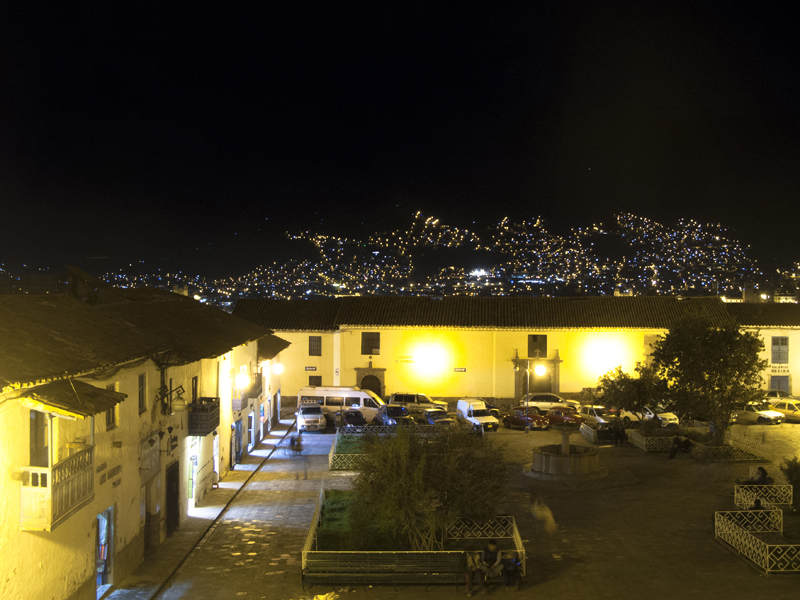 Museo galeria Hilario Mendivil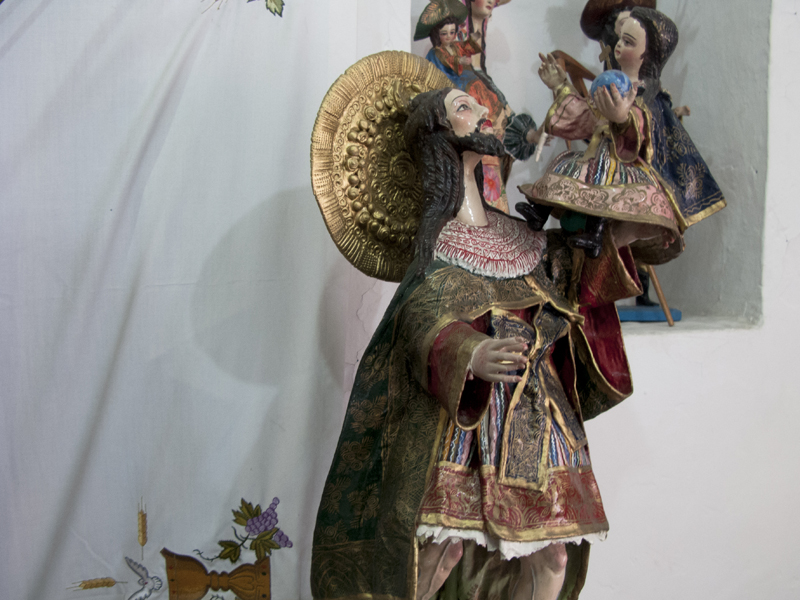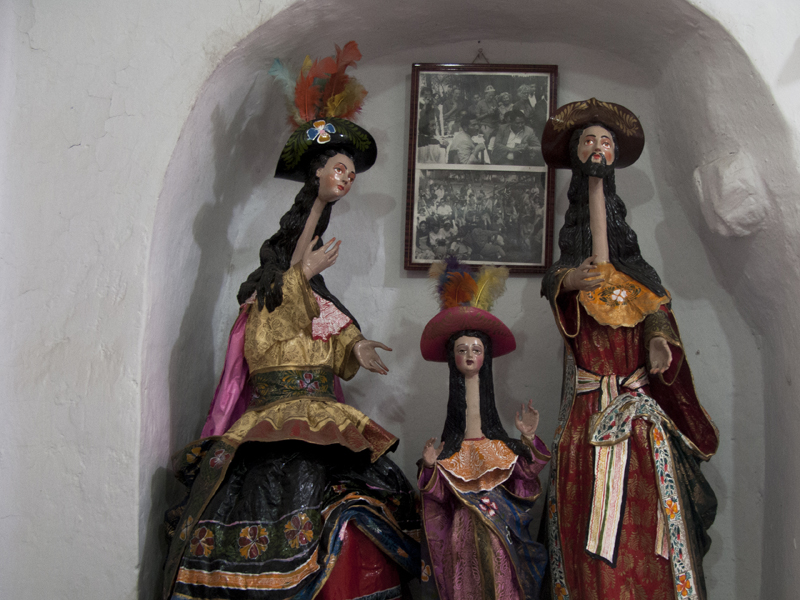 Museo Galeria Taller Arte Olave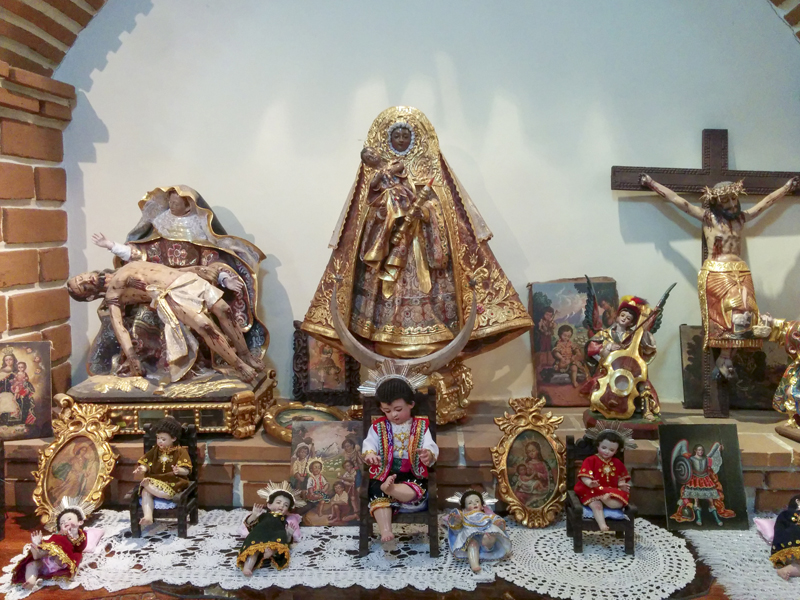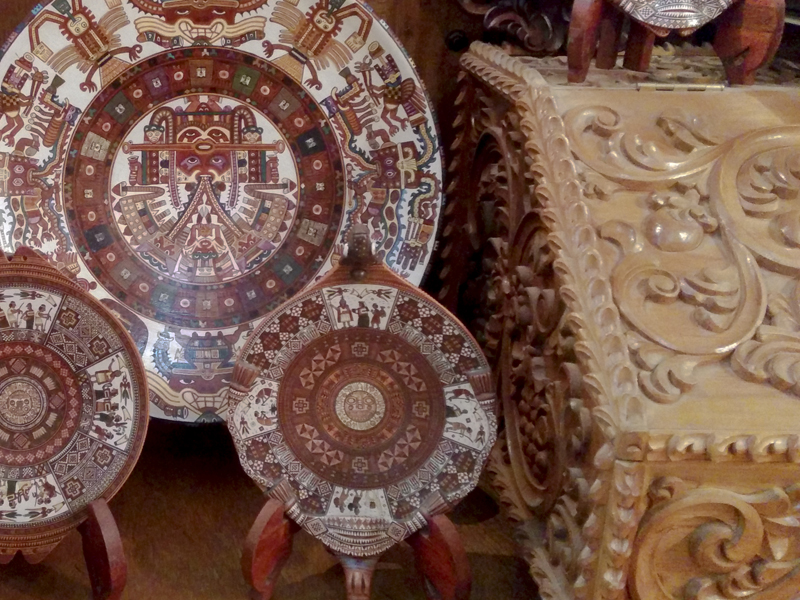 Mercado Central de San Pedro


Everything, really everything of the best peruvian products can be found here: chocolate, meat, corn, wool, fruit, flour. I stop here for a quick lunch enjoying time with kids and workers.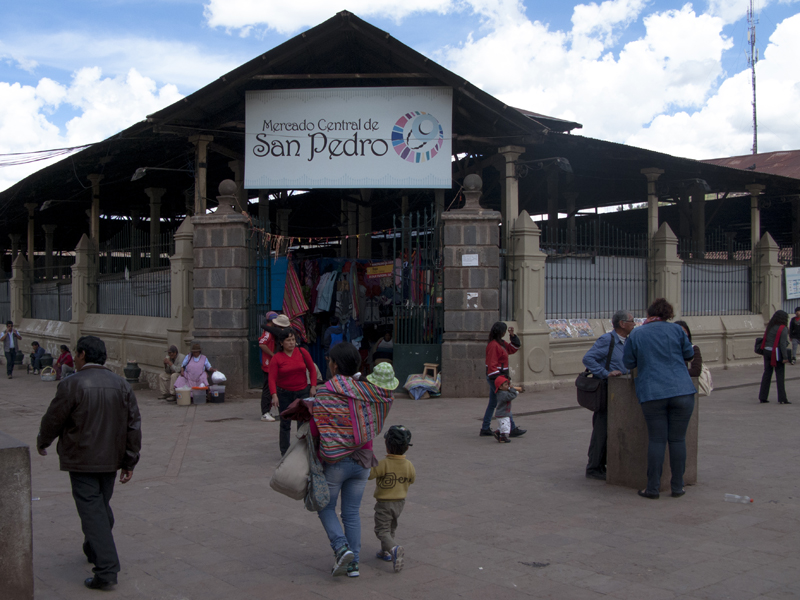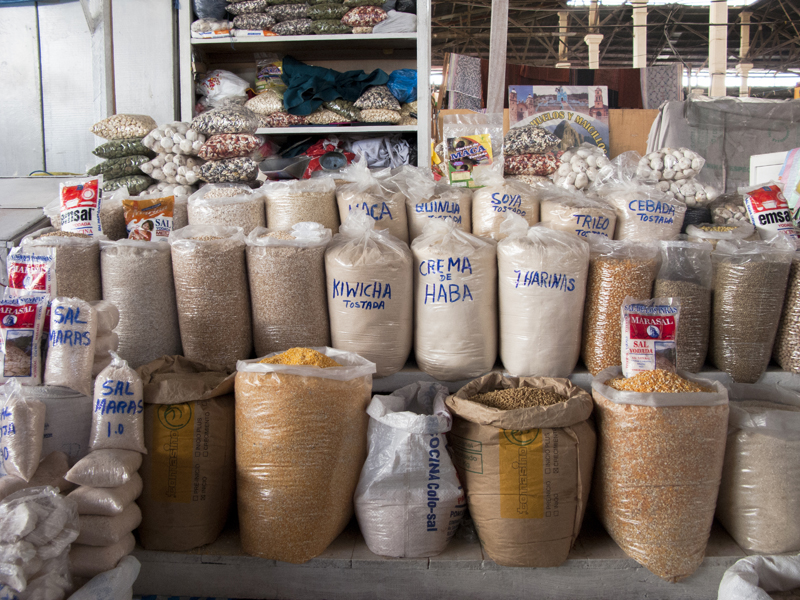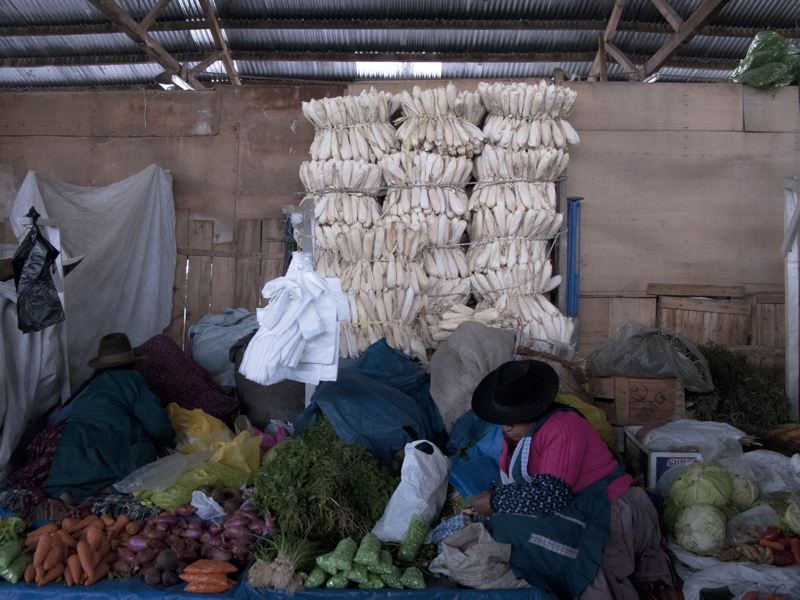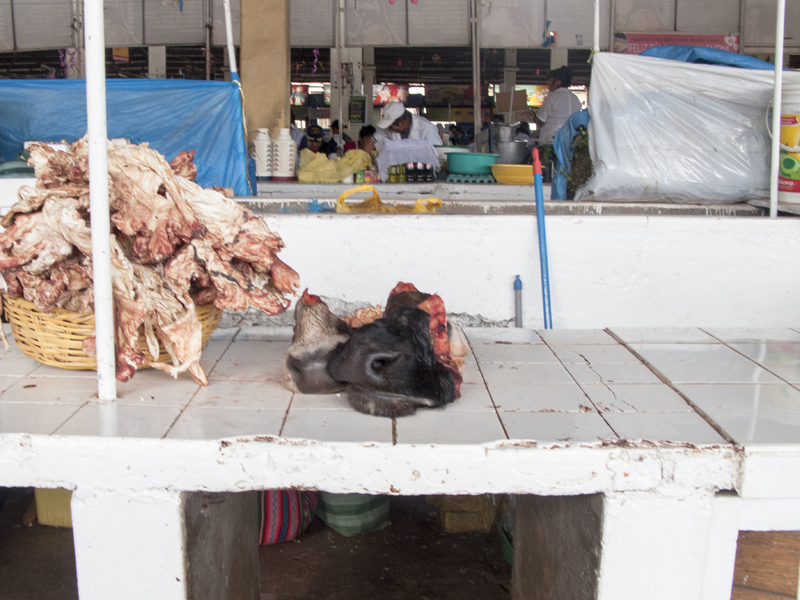 I had very simple dishes, yet amazingly tasty. One was a soup with choclo (corn), meat, vegetables, the other rice, zapallo (pumpkin) and torreja, a fried pancake with vegetables.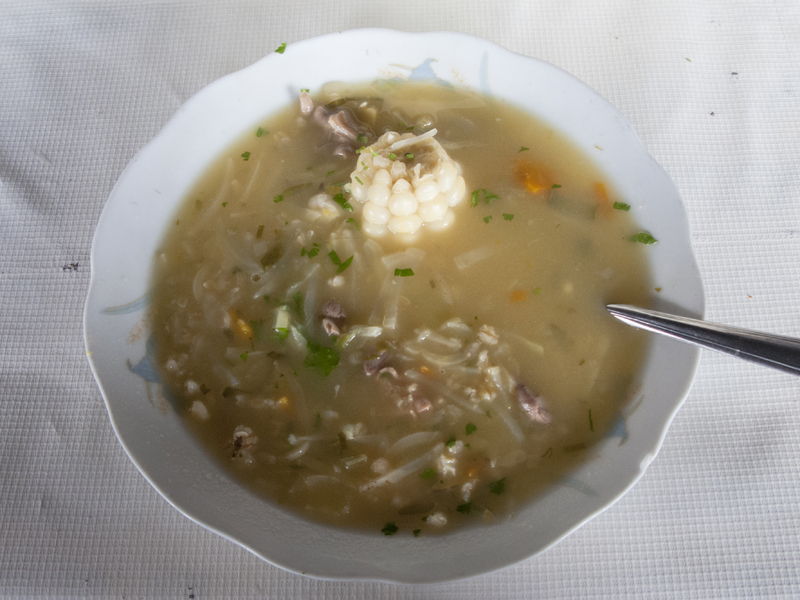 The women at the kiosks were really happy when i returned the plates empty.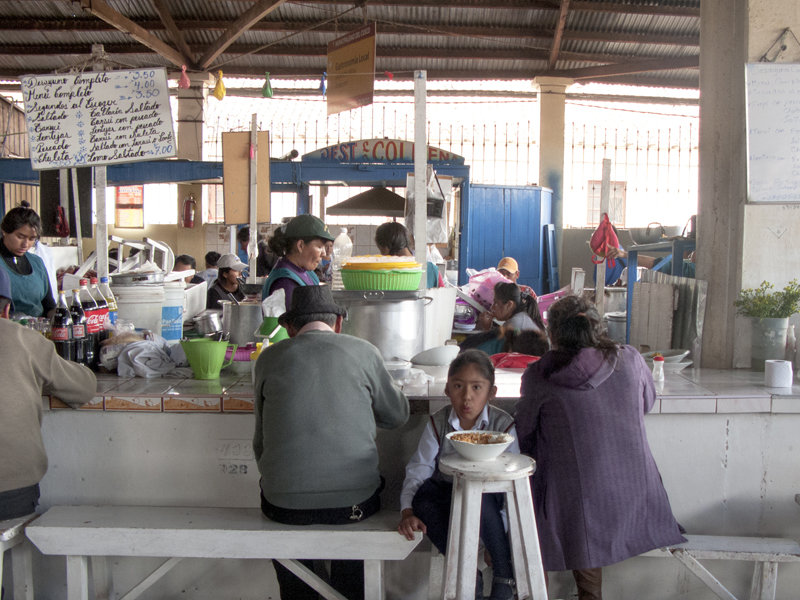 Museo de Arte Pre Colombina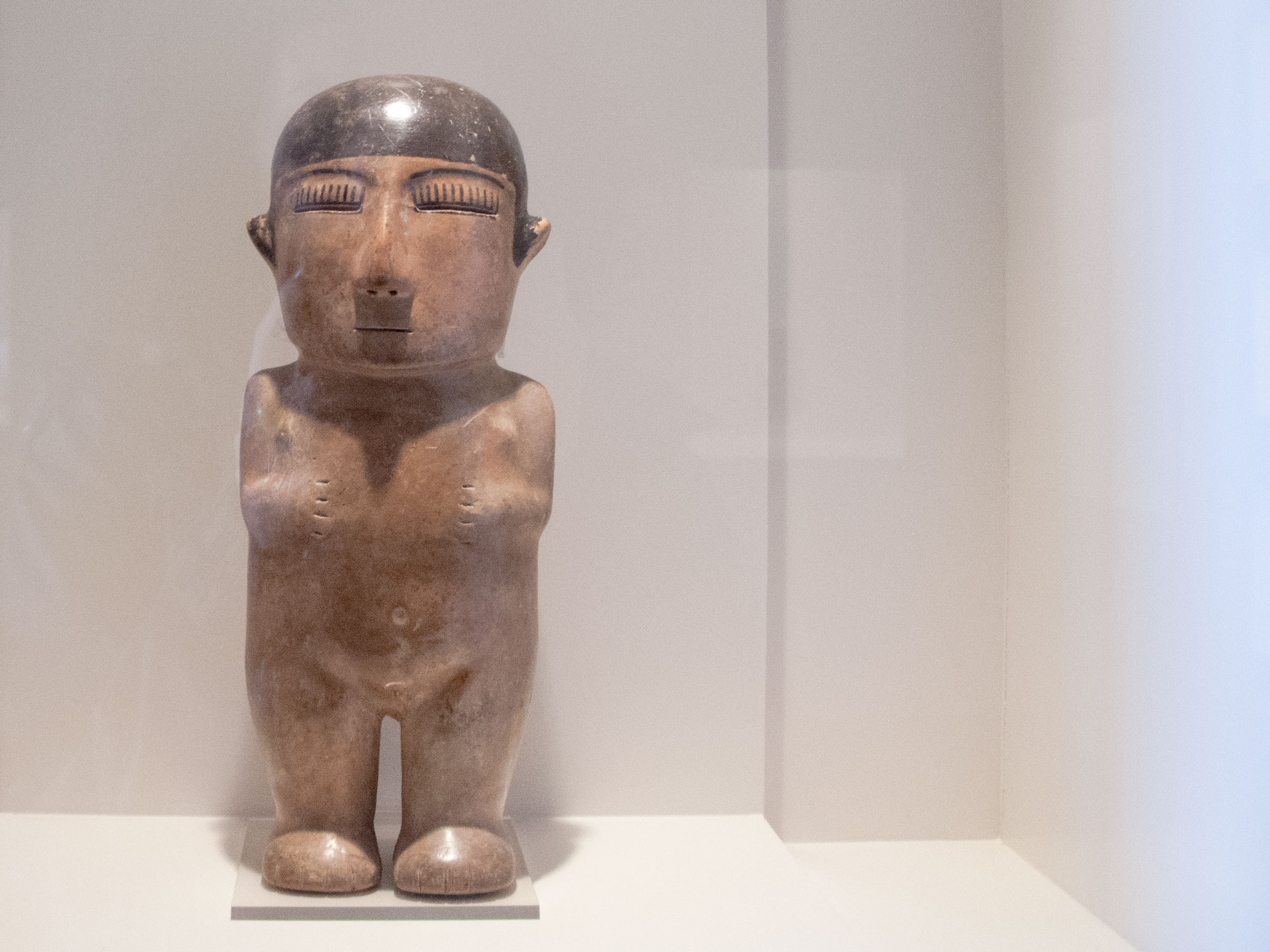 "The day when collections that come from remote lands of all over the world, abandon their ethnolographic museums to occupy their deserved place in art museums, it's not far away"
Claude Levi-Strauss (1908)

The museums in the city are especially rich and show how amazing the south-american communities were, even before the inca empire.
The Map (Museo de Arte Pre Colombina) contains objects of rare beauty and modernity. They date back to 3000 years ago and as Paul Klee wrote "I wish I was newly born, and totally ignorant of Europe, innocent of facts and fashions, to be almost primitive".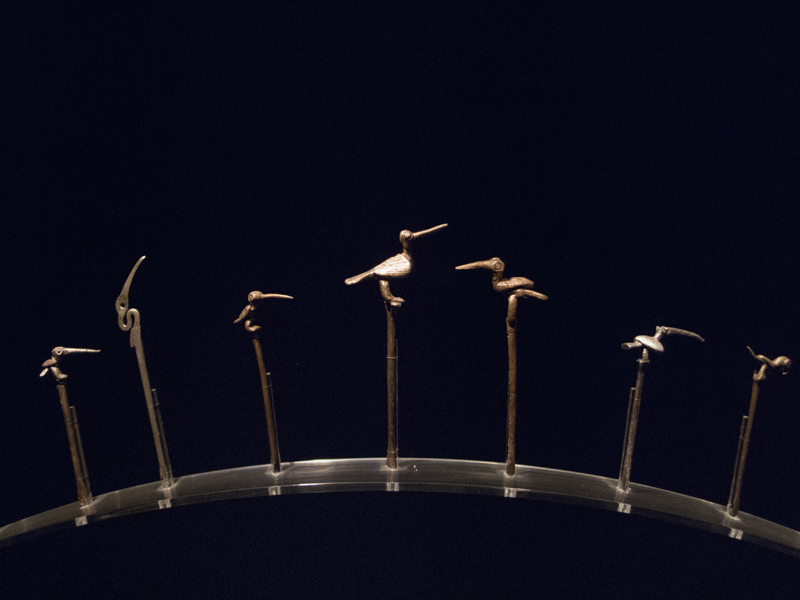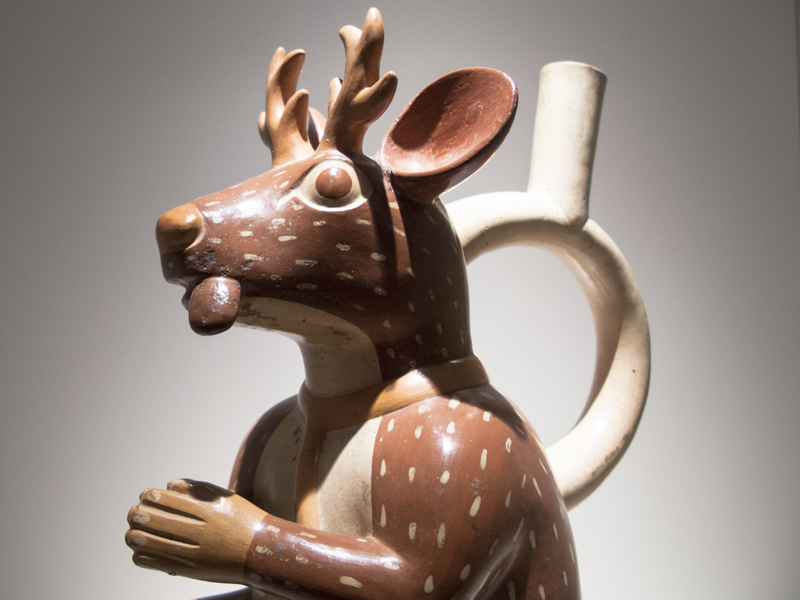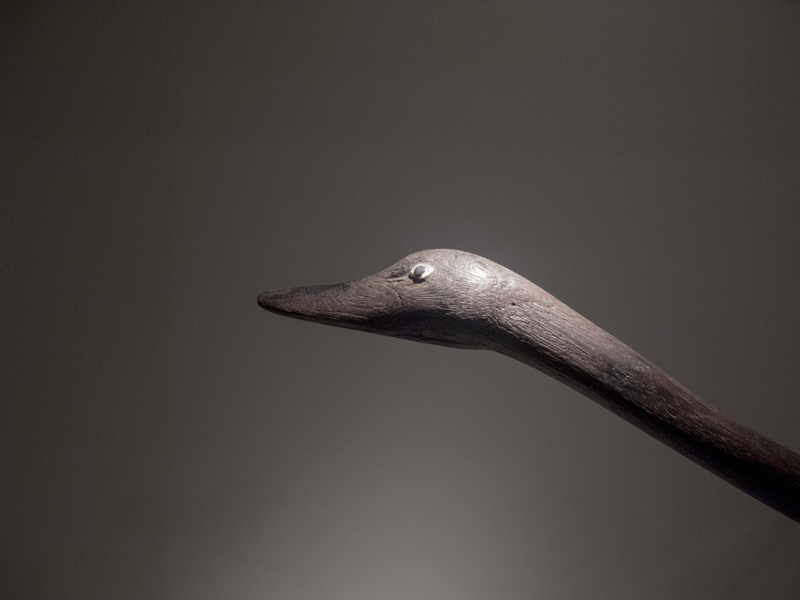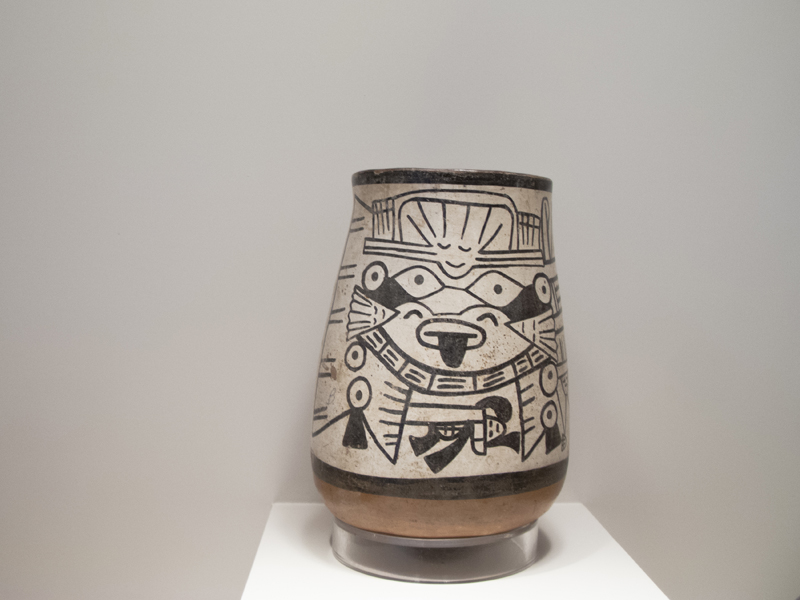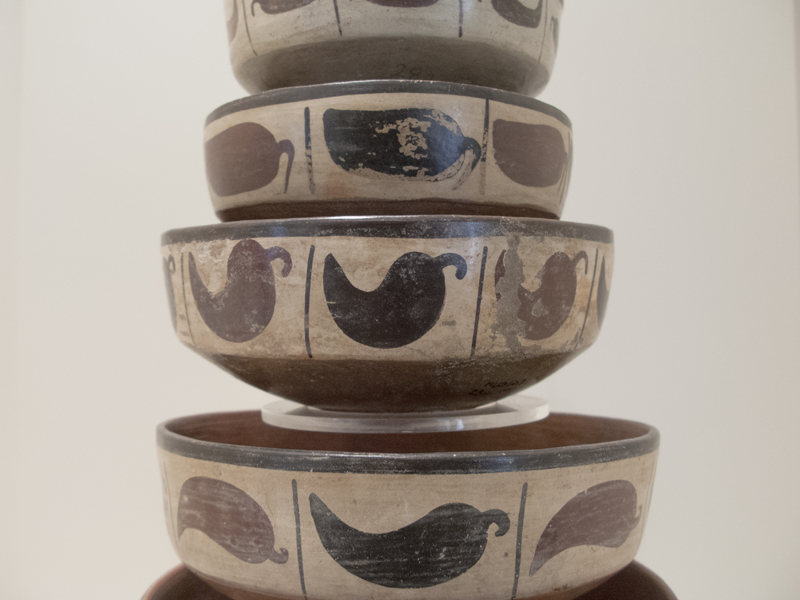 Saksaywaman
On one of the hills behind Cusco, it is a very nice walk from the city up on a sunny day, both to walk along the ruins but also to get a stunning view of the city roofs between the Andes.