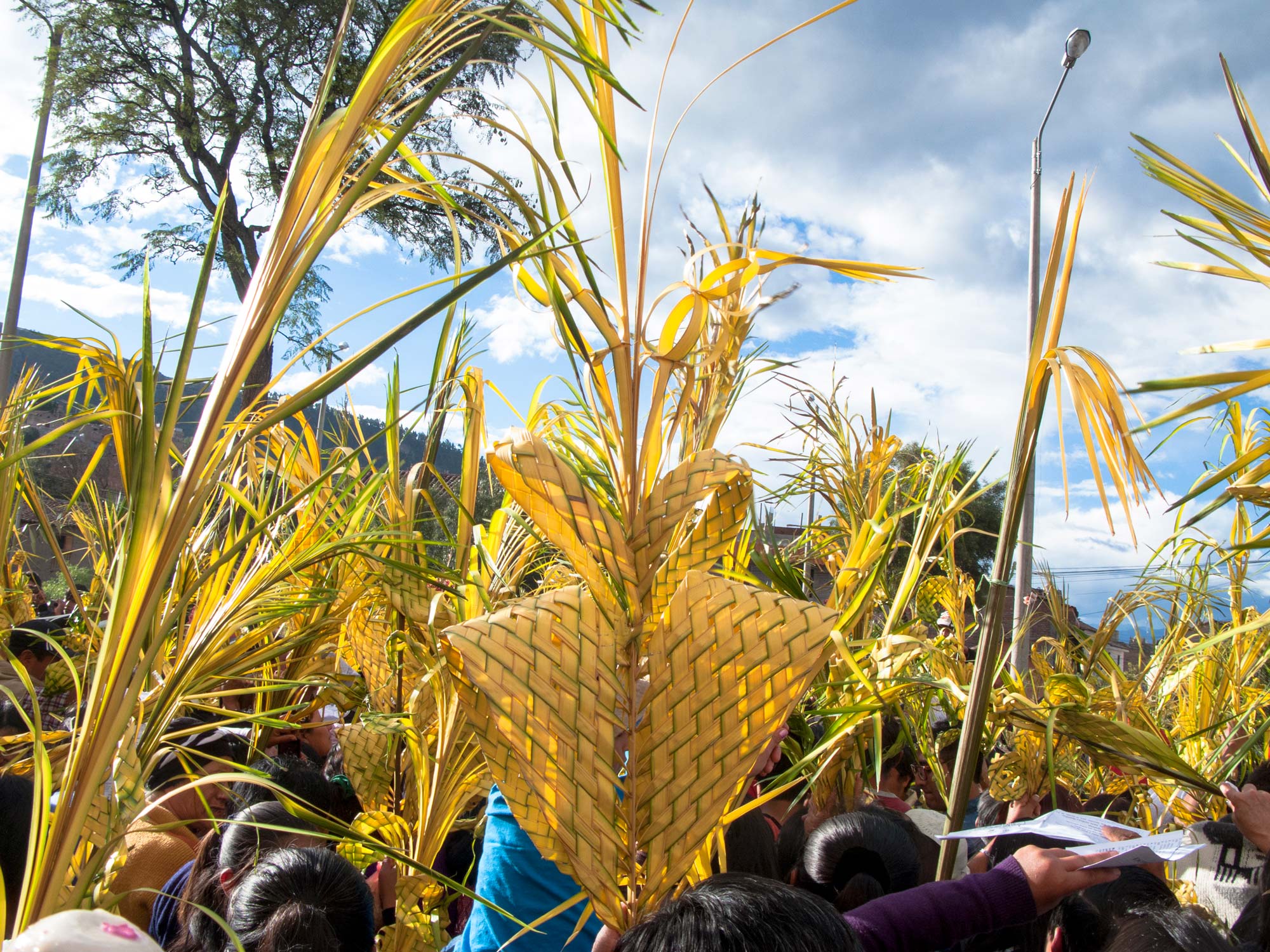 Ayacucho is the city in Perú and one of the most famous in the world where the Semana Santa gets celebrated with continuous and solemn rites, resulting in a folk and intense sequence of processions and religious ceremonies.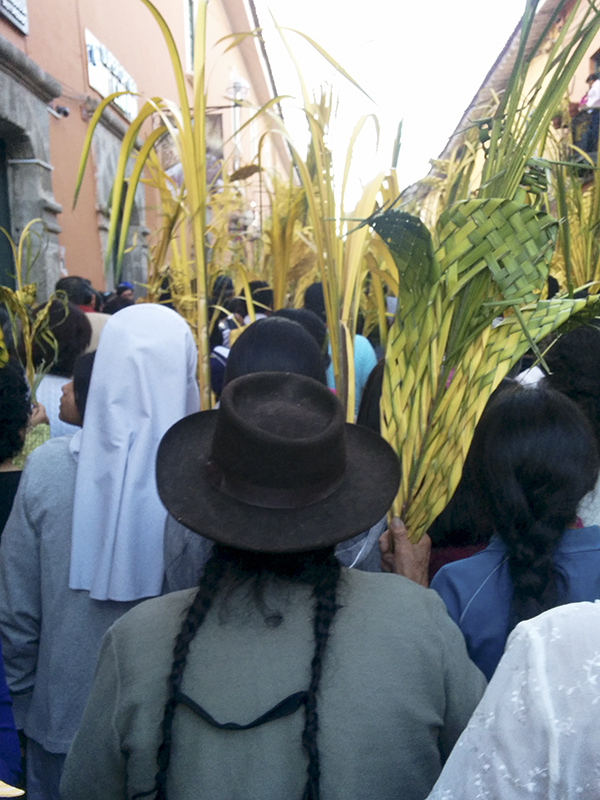 It starts with the Domingo de Ramos (Palm Sunday) and continues everyday with a specific celebration until the Domingo de la Resurrección, every emotional is said to be the Wednesday rite, Procesión del encuentro, that recalls the last meeting of Christ and his mother on the Calvary.
For one week the streets are full of proud believers, colors, lights and food.
I found the Palm Sunday a stunning ceremony with literally the whole city involved in a never ending procession.
The city is all yellow and green, the palms raised in the air.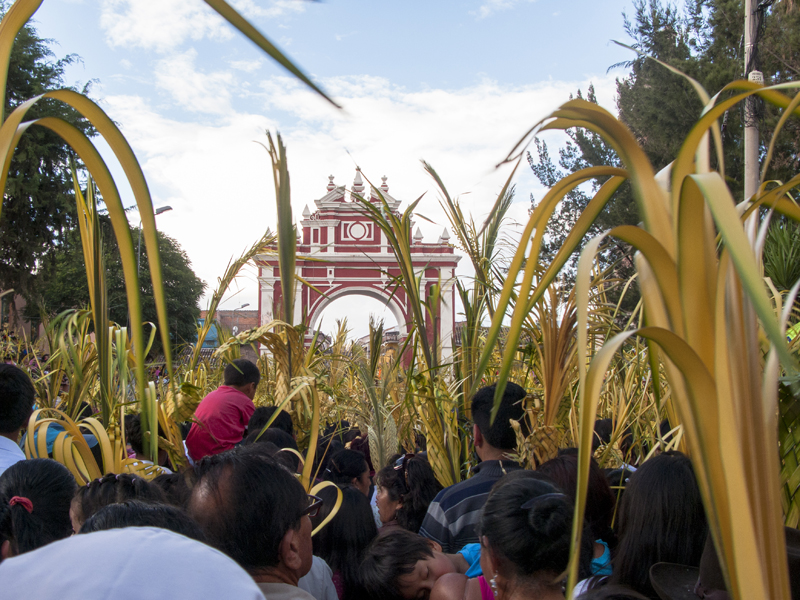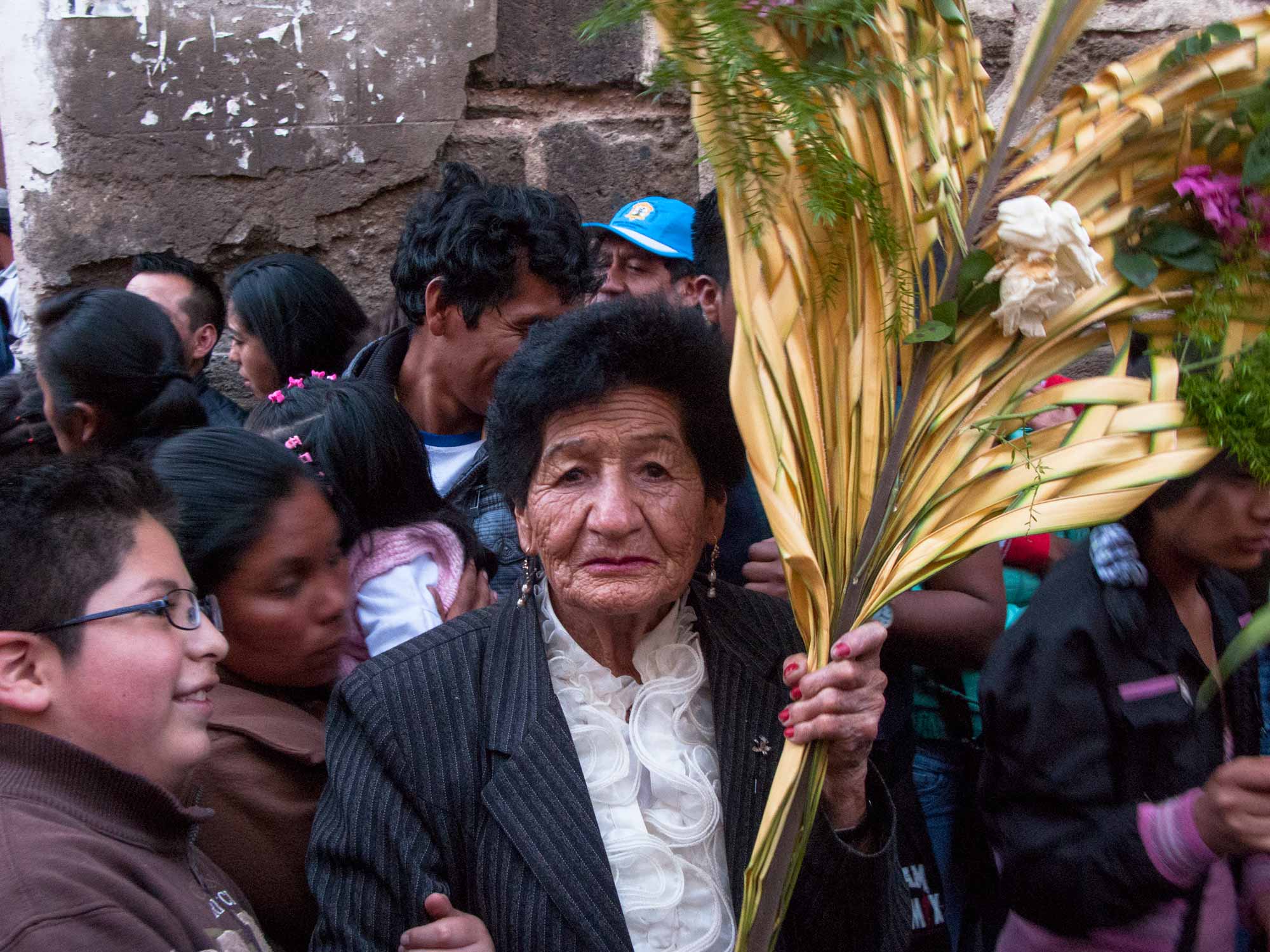 The Semana Santa is a reason of pride for the population of Ayacucho: as the city is sadly known for being the cradle of terrorism in the 80s, this week sends to the world every year the very opposite message: peace, brotherhood and sense of community.